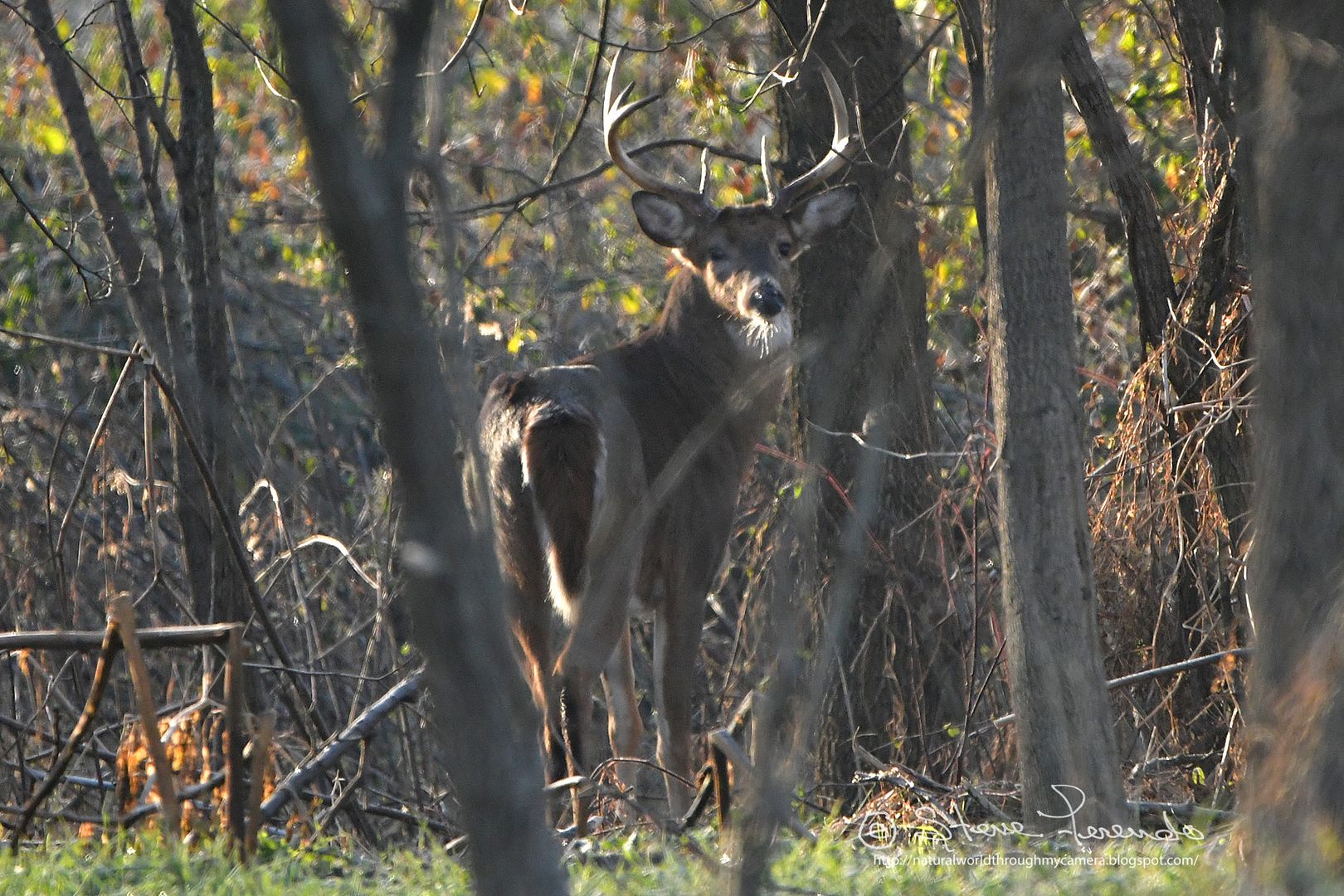 Most of the female white
tail deer have been bred, leaving many frustrated bucks still on the prowl...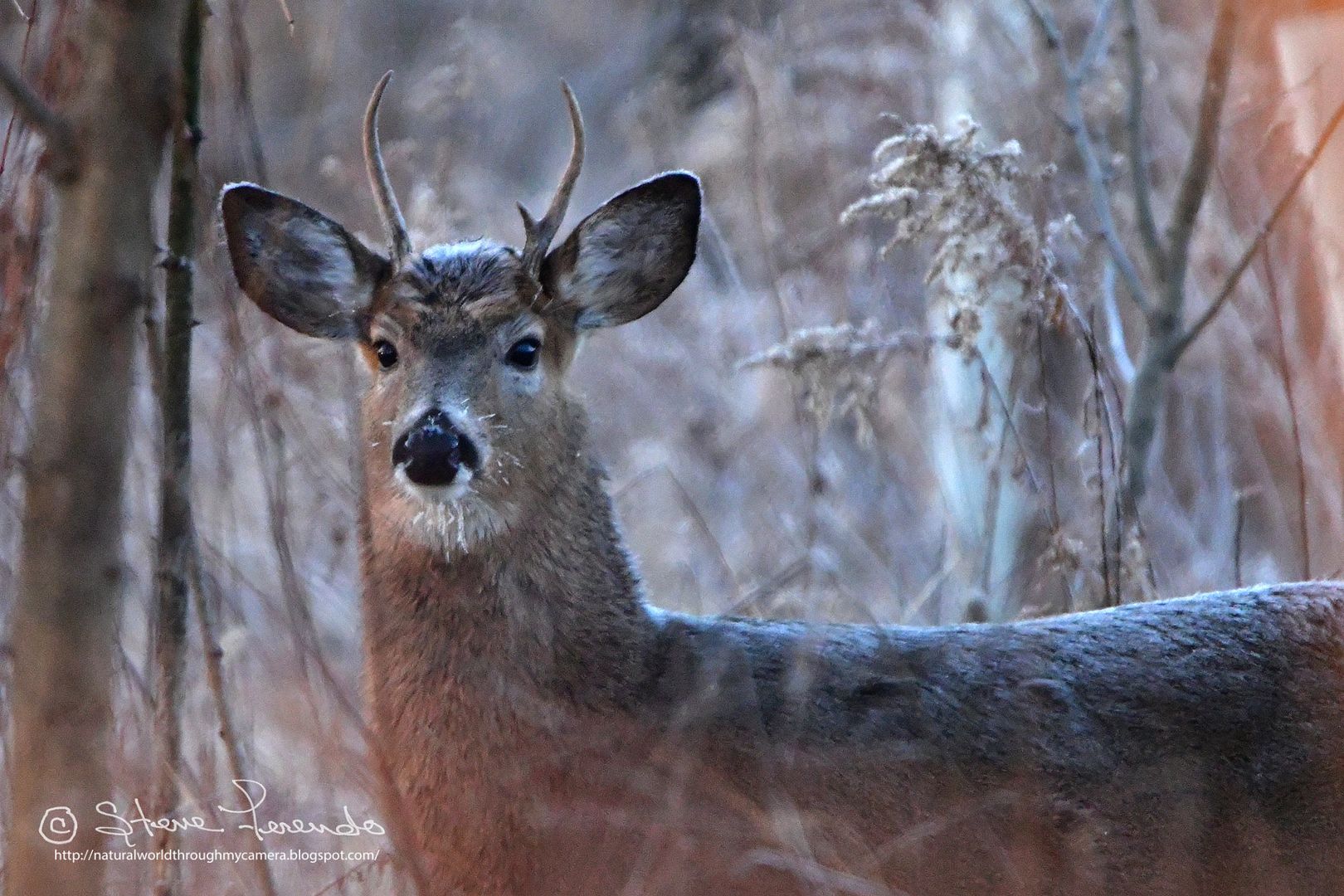 The buck in the next series of photos is leaving his scent at a licking branch, hoping to attract the attention of a late estrus doe...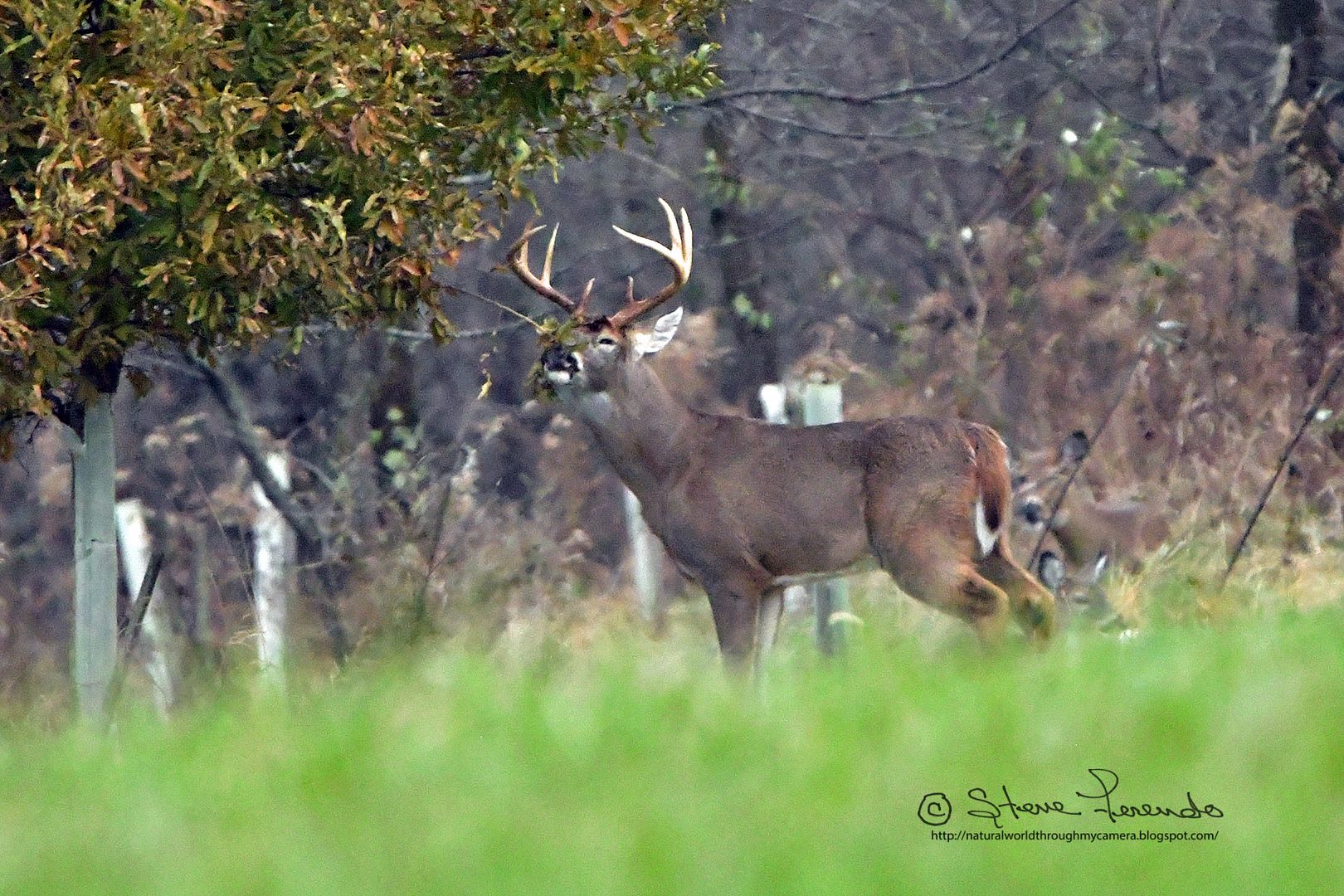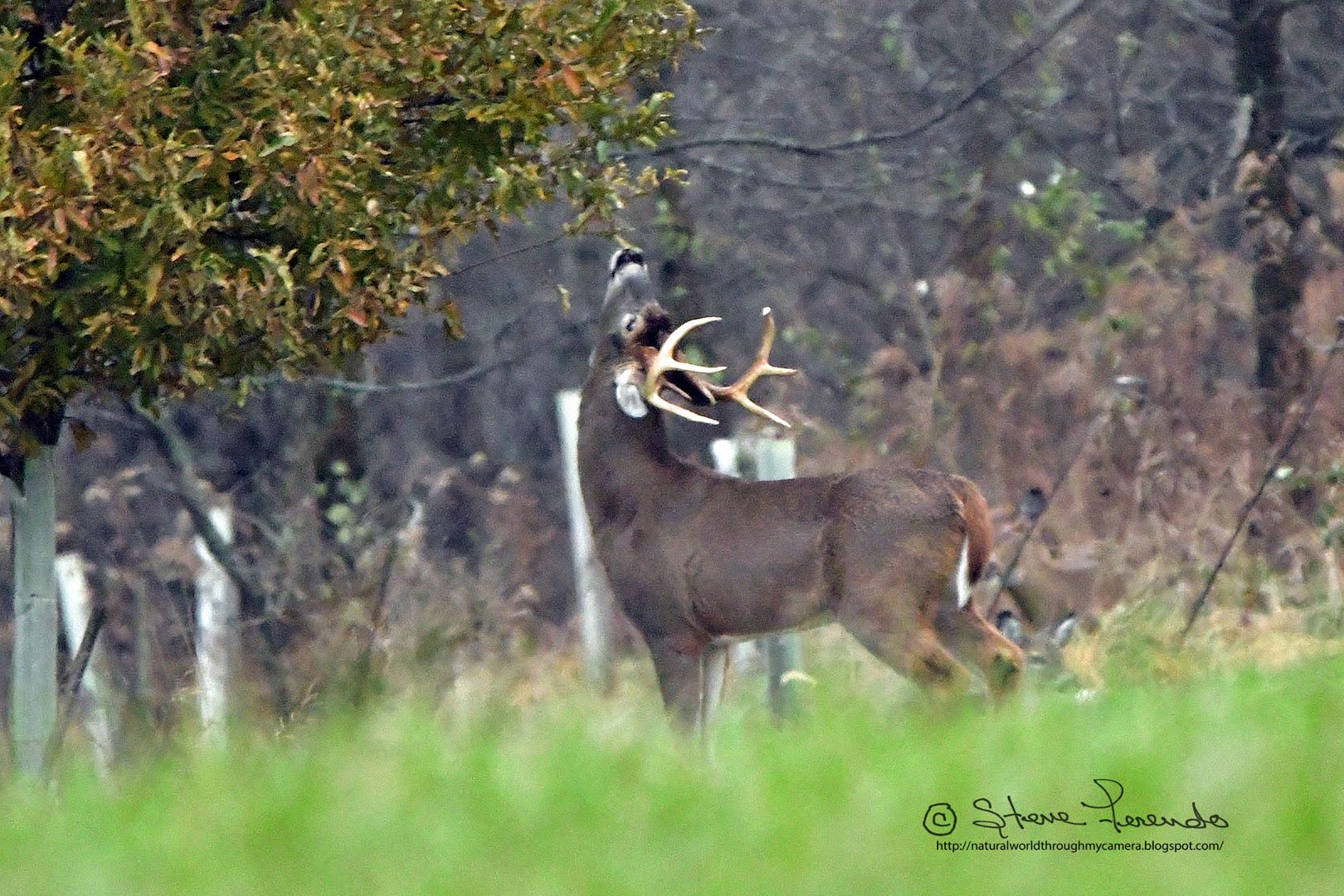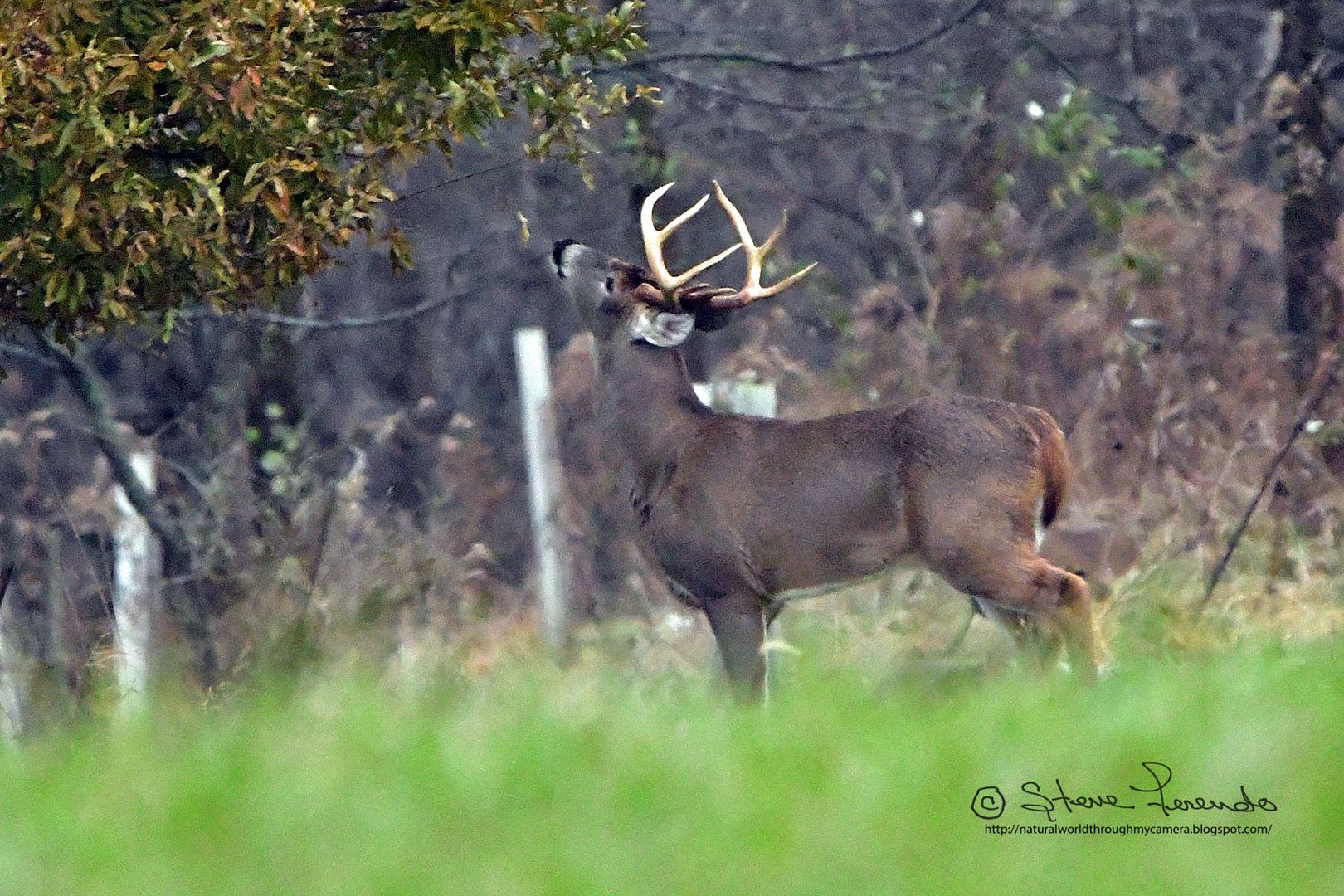 I found this very small fawn two days ago...
It must have been born late in the birthing cycle...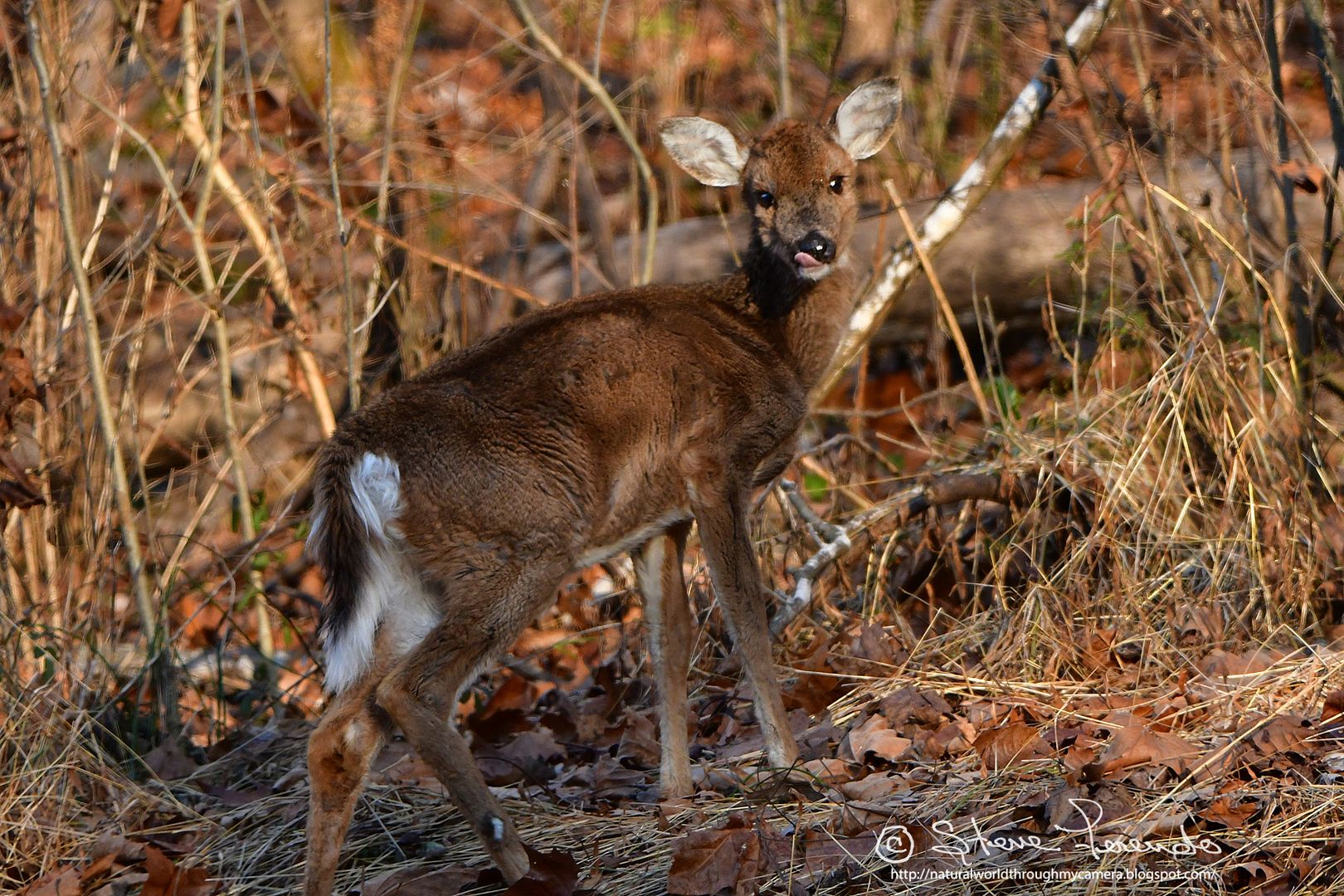 Our winters are not too severe so I hope she can find enough food to survive until spring...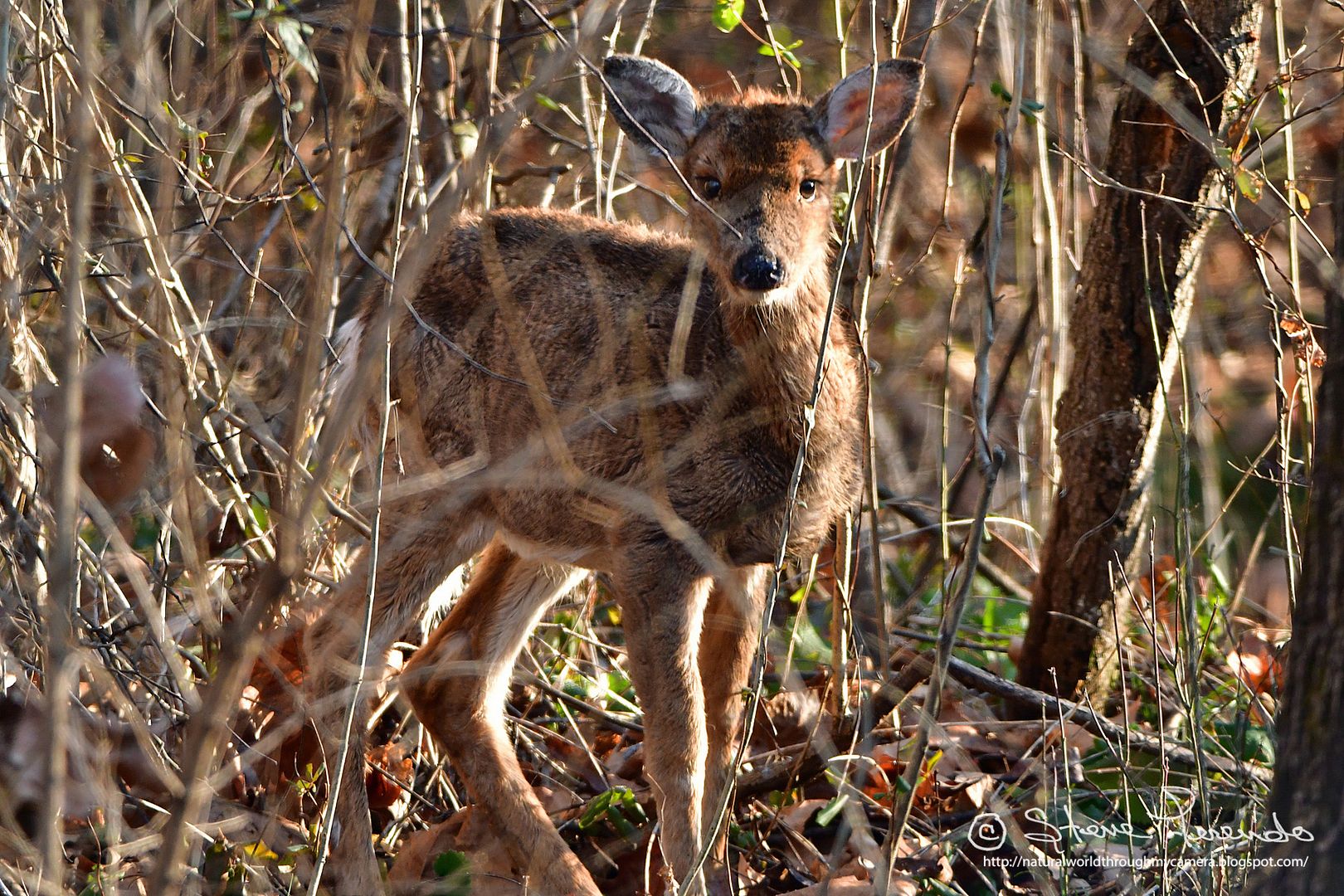 She already has a knack for concealment...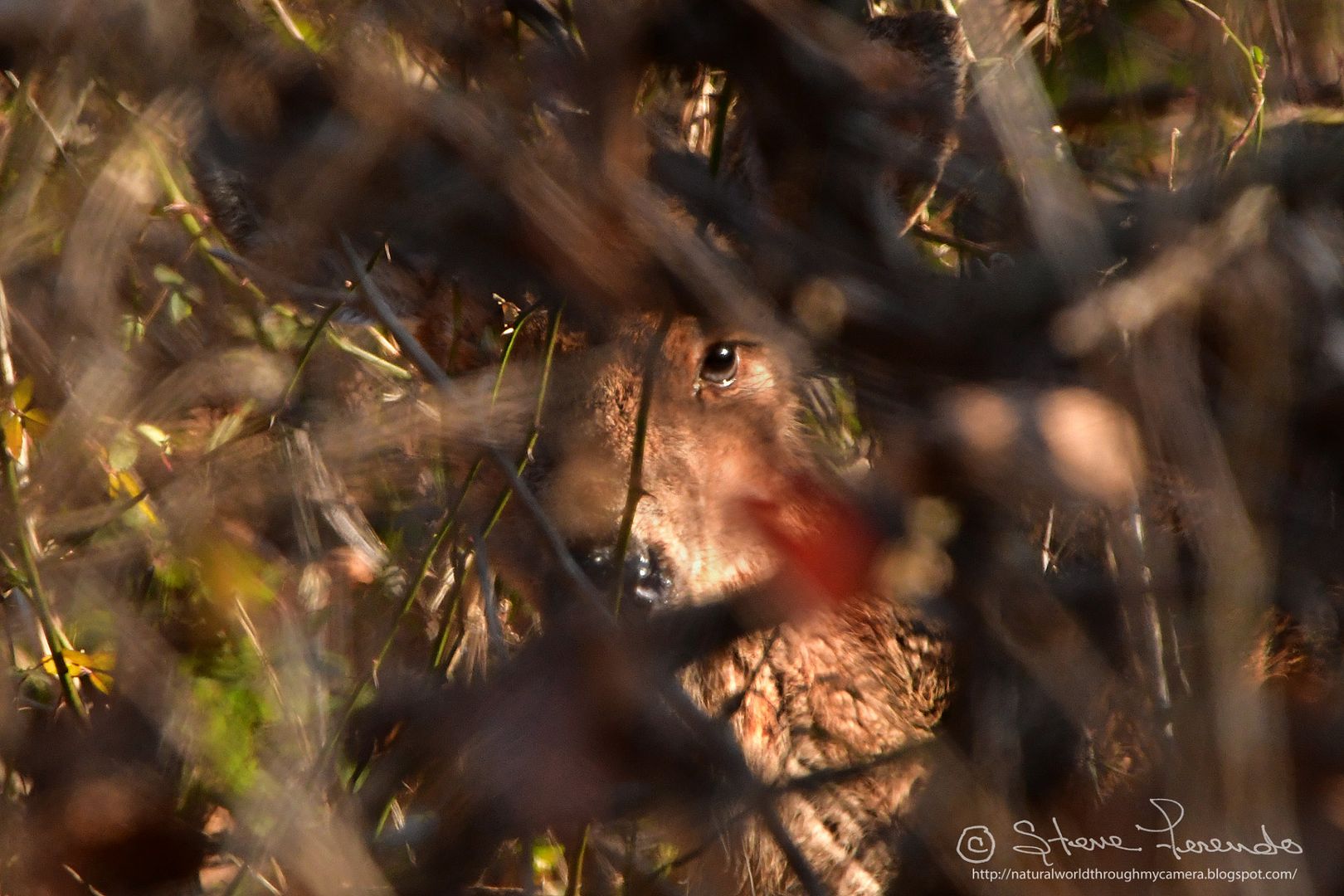 Thanks for visiting, be well, and come back soon.