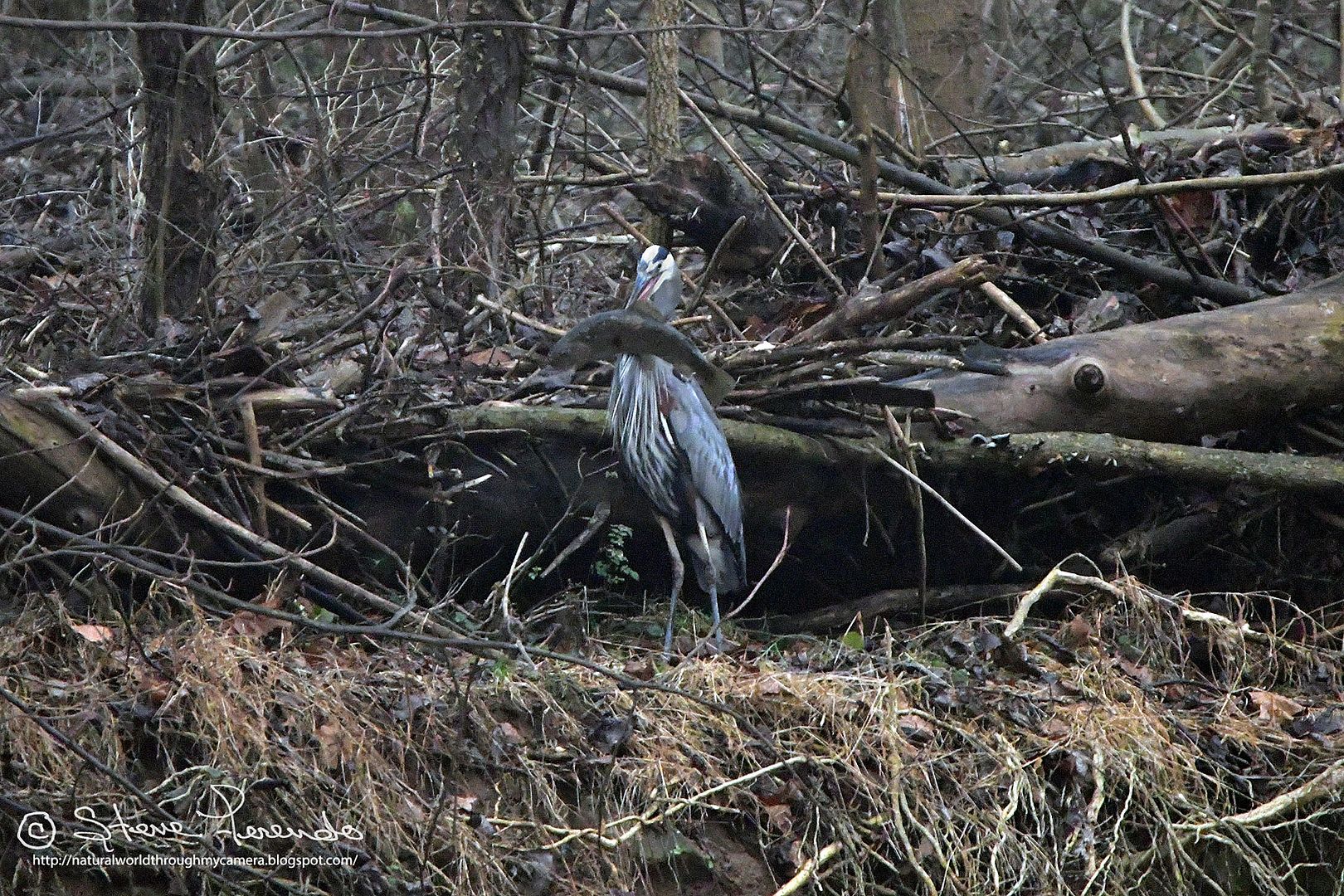 On an especially overcast morning I was present when a great blue heron caught an especially large rainbow trout...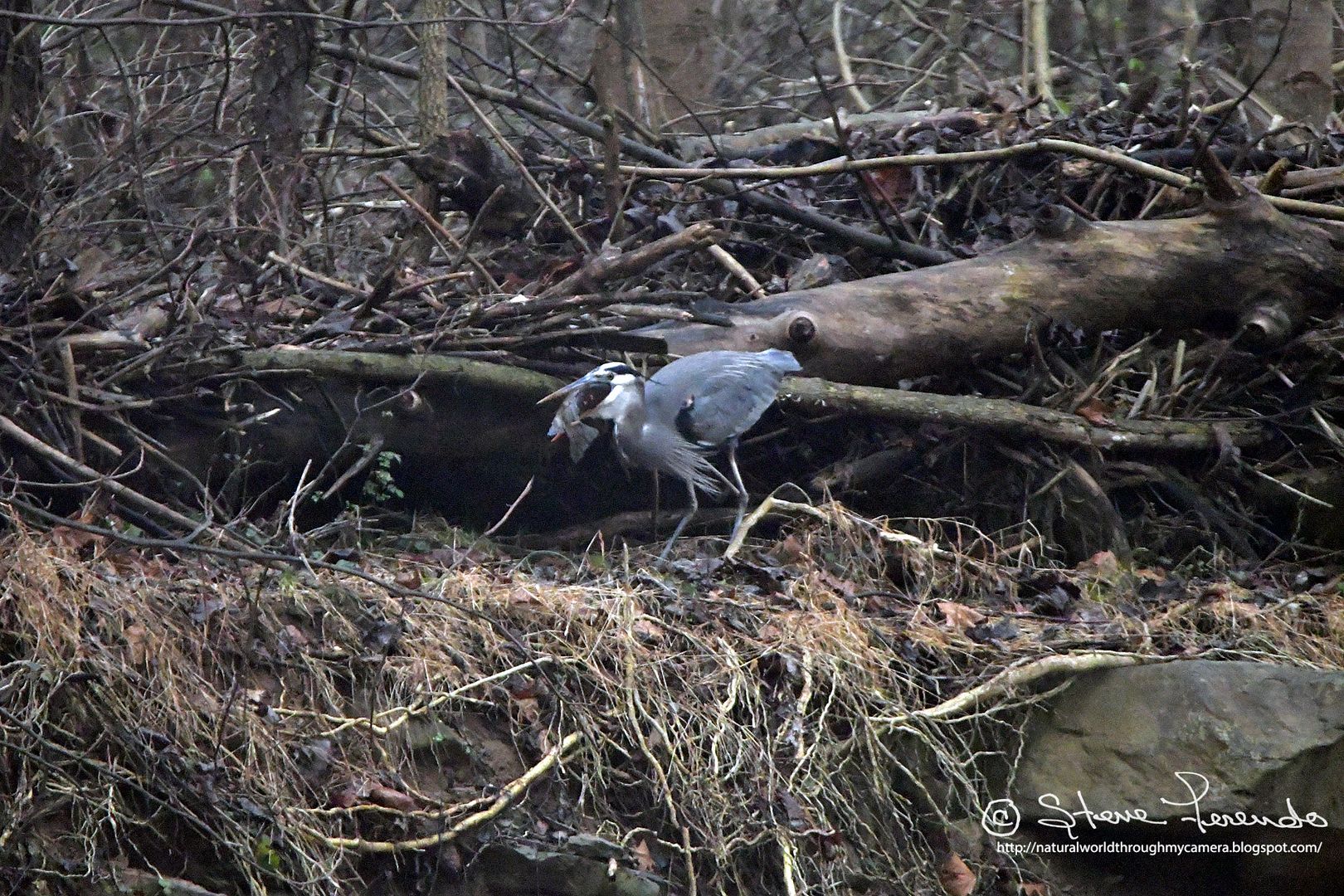 The heron was not deterred by the size of the prize...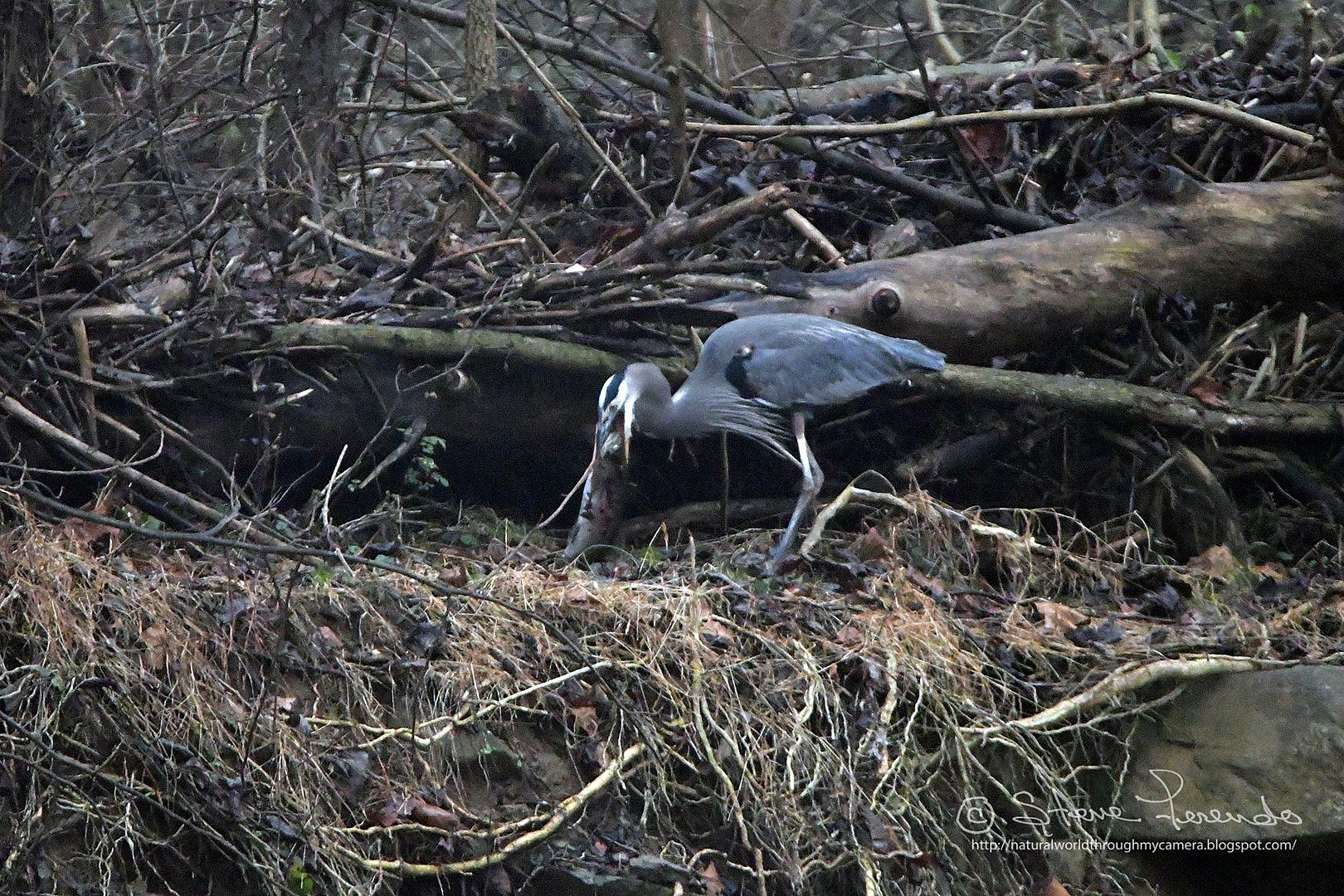 The length of the trout equalled the distance from the back of the herons head to the tip of its beak...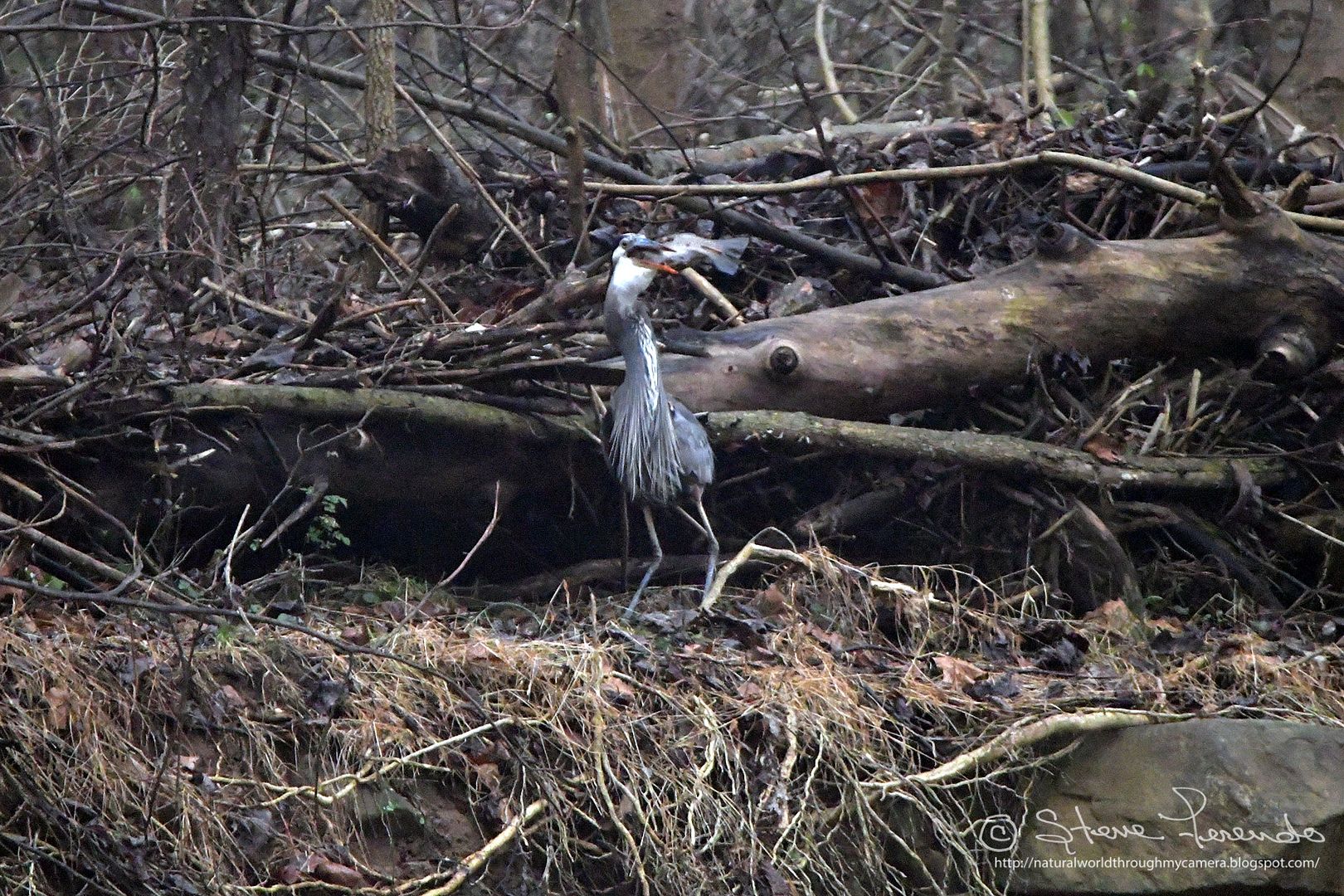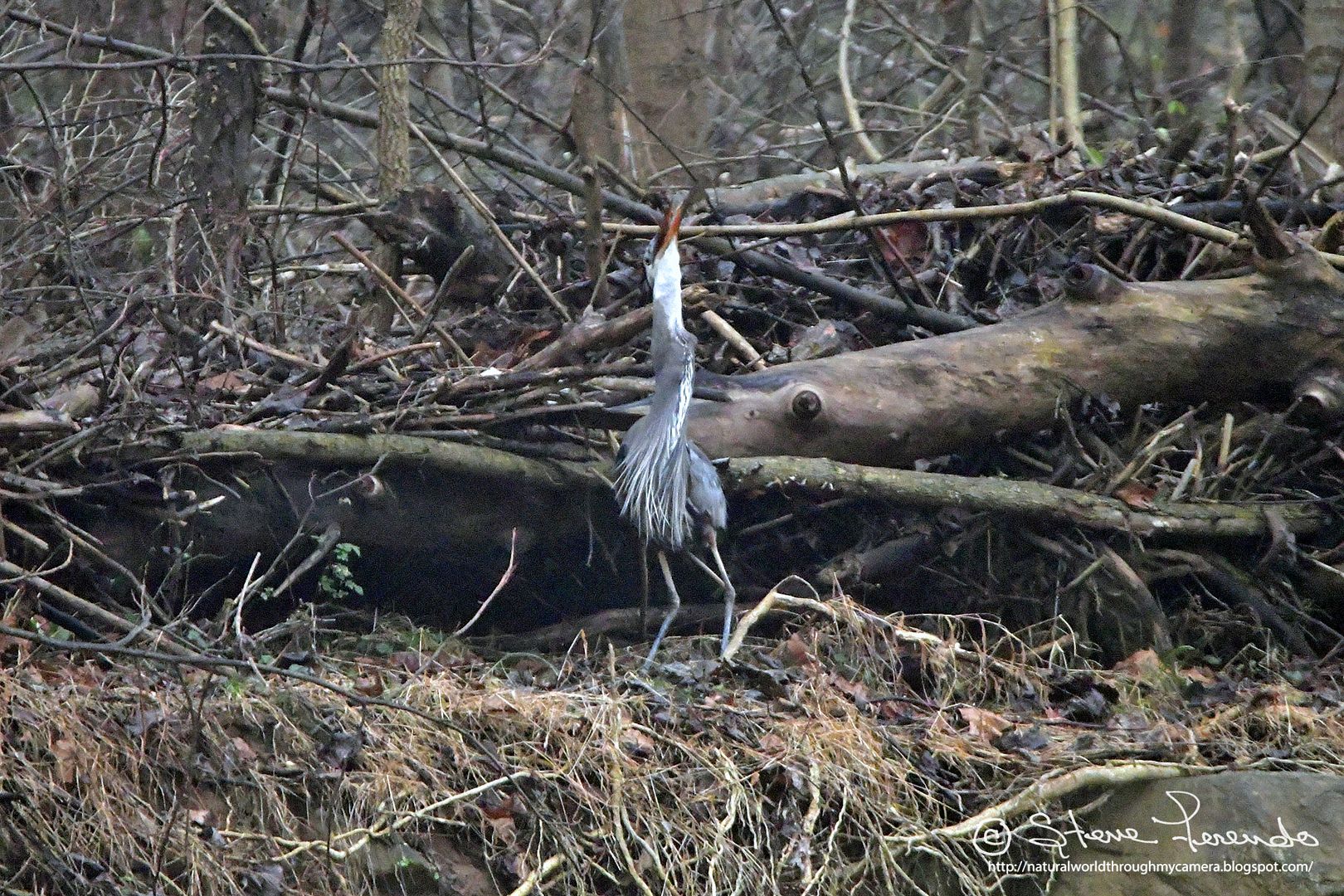 After a few minutes of struggling, the fish began to disappear down the throat of the heron...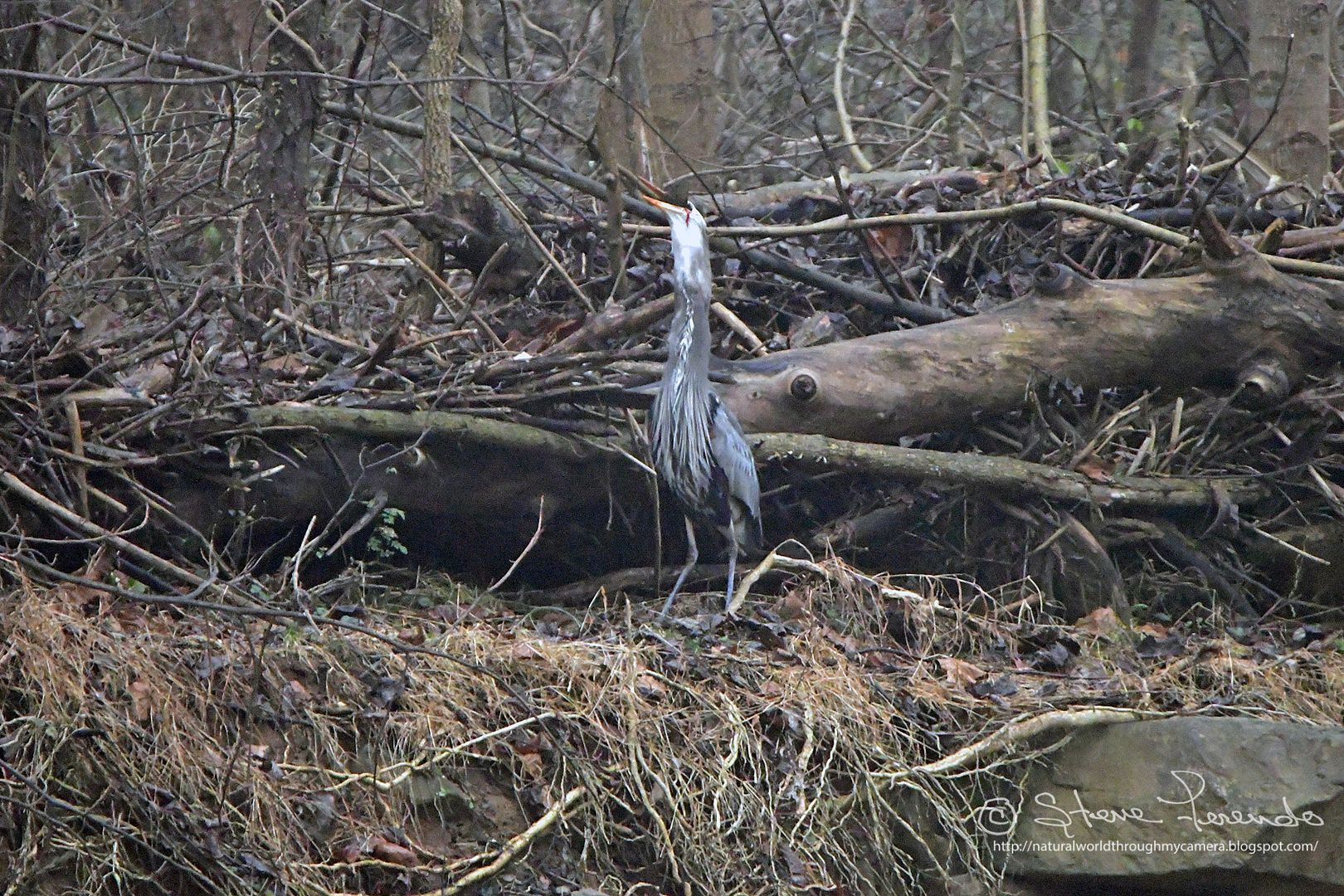 The trout could be seen wiggling even as it was being swallowed...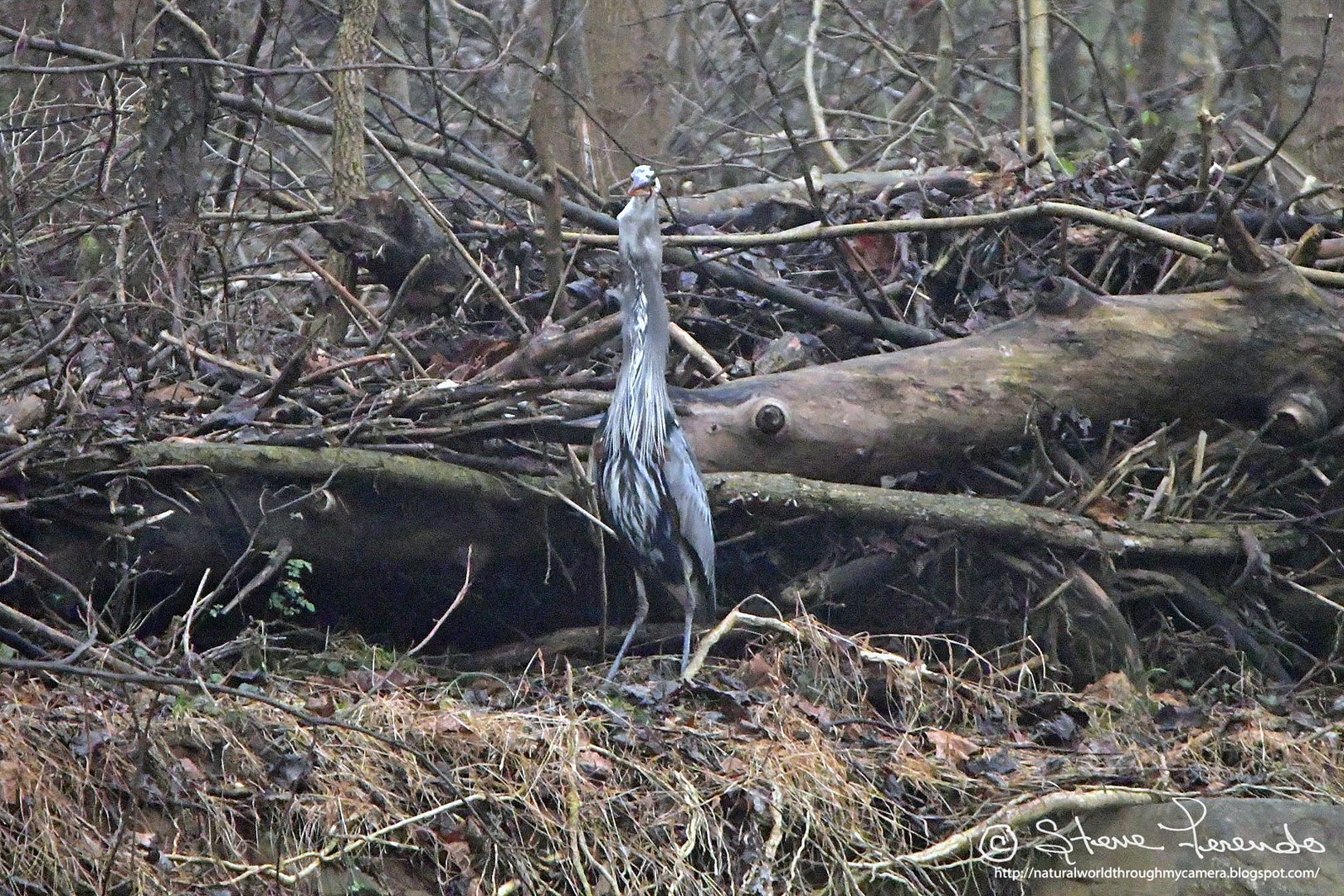 Thanks for visiting, be well, and come back soon.