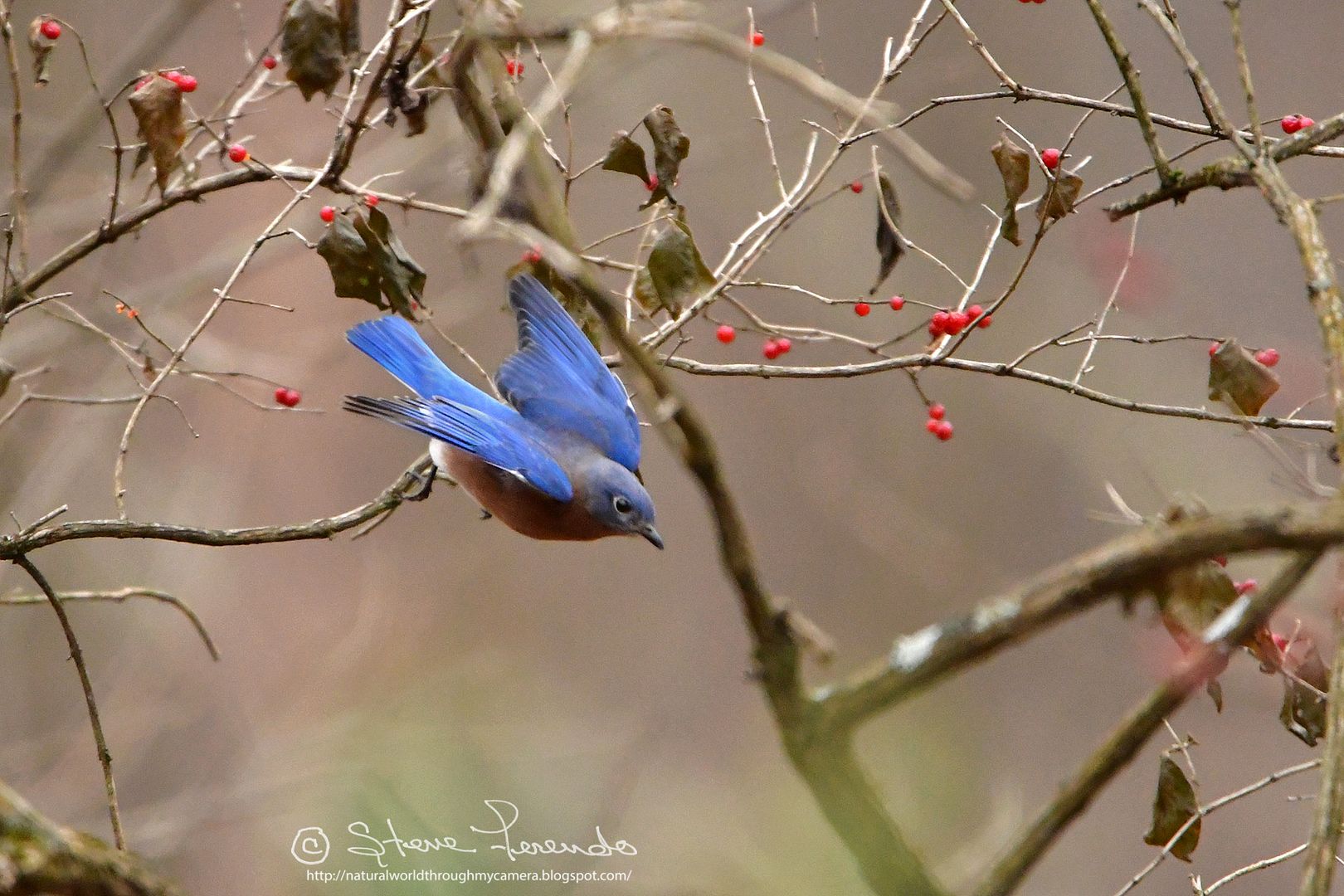 I recently observed a number of bluebirds feeding on small red berries near the road. I parked and waited quietly for the birds to land on an unobstructed branch...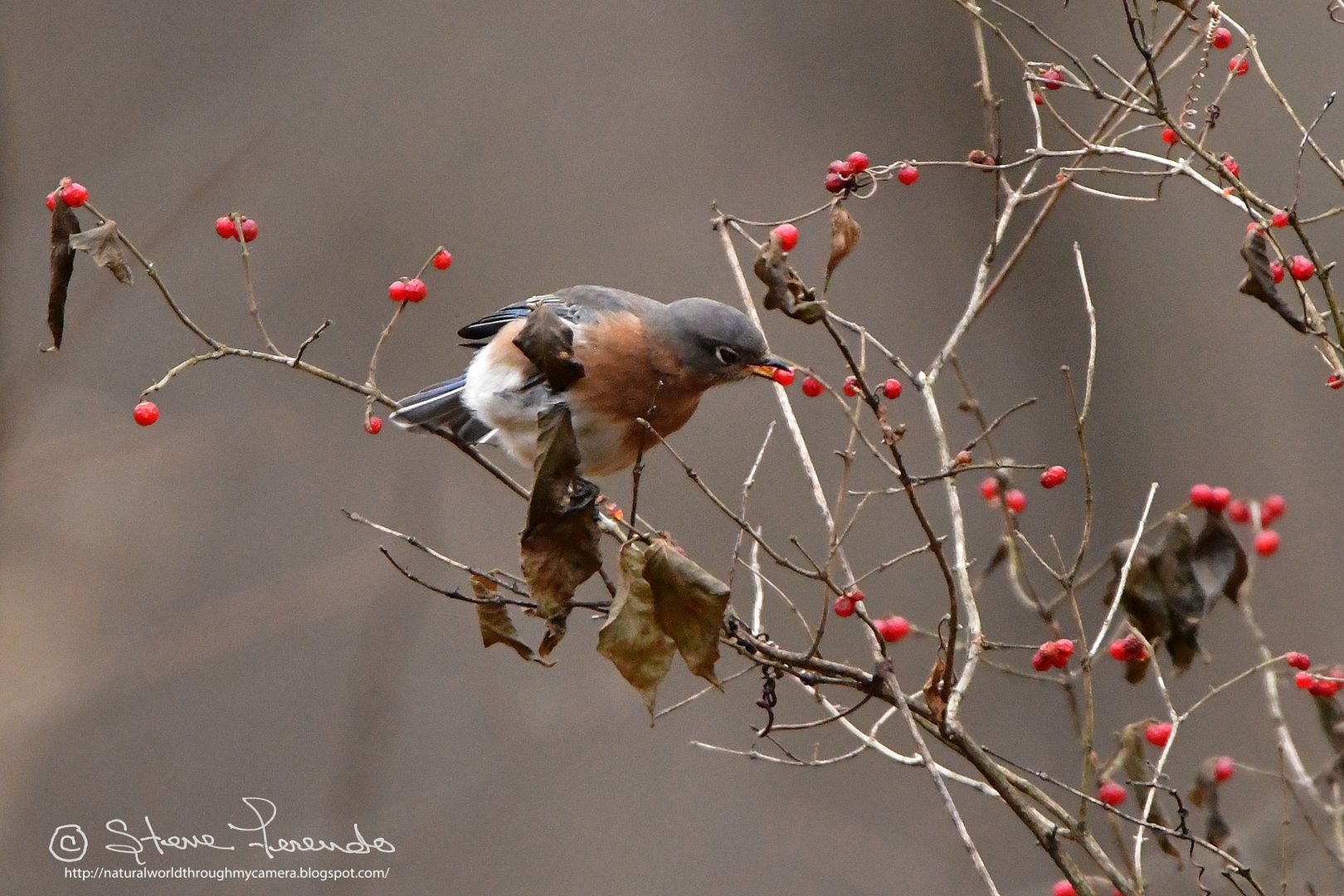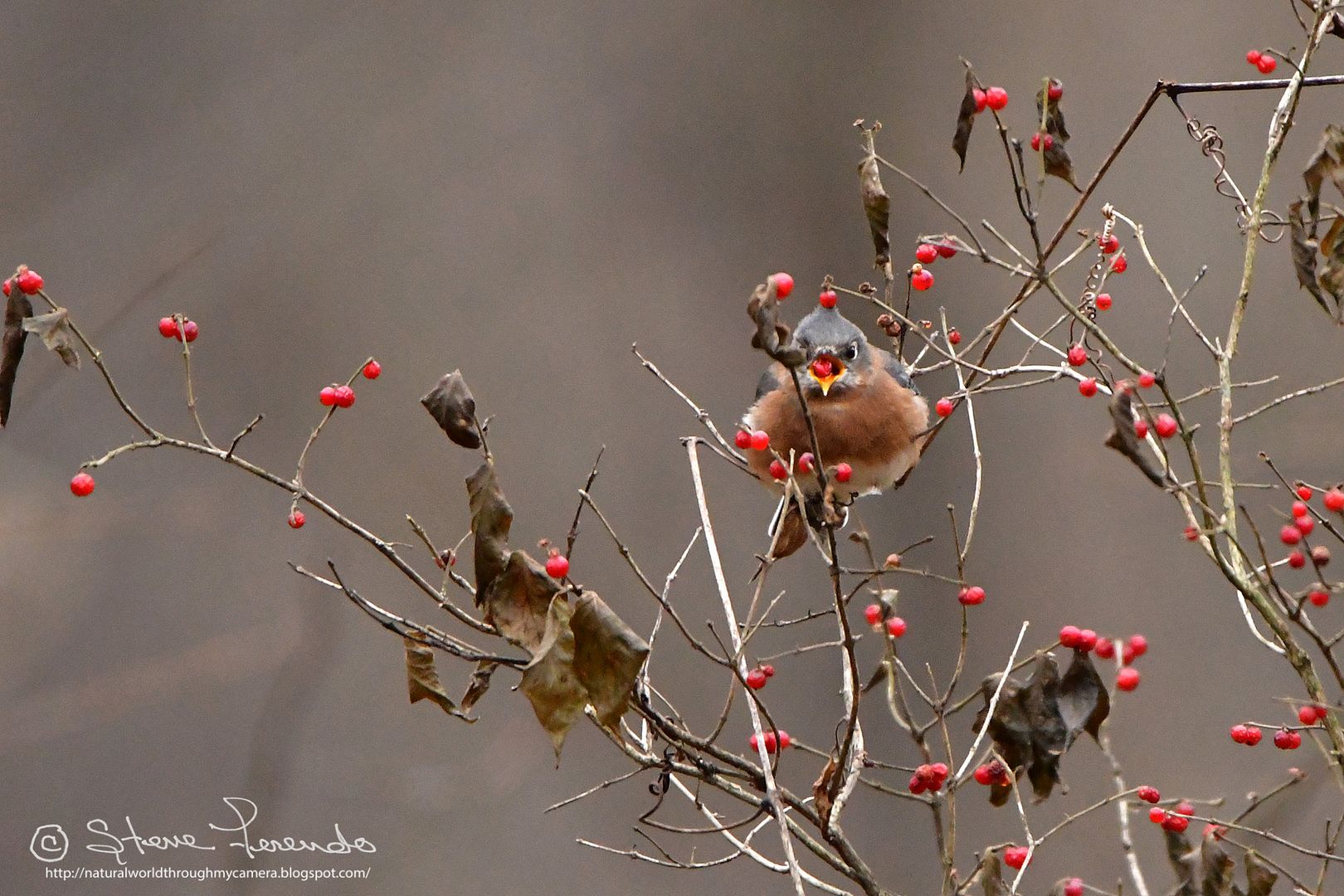 It was fun to photograph these beautiful birds...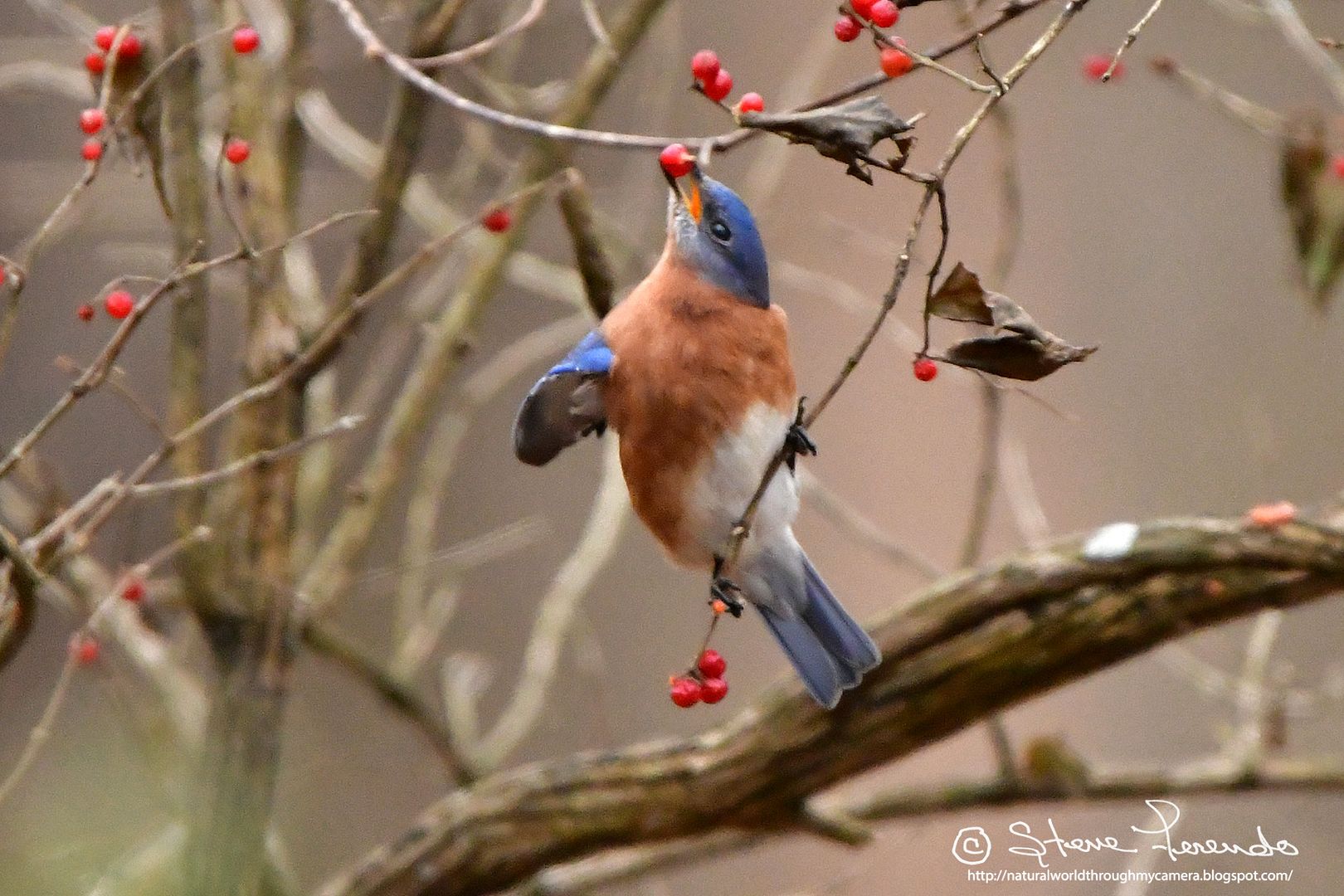 Male cardinals added their own splash of color...
Thanks for visiting, be well, and come back soon.