It seems that fall colors came late, and didn't last long, in our area this year. The following images were captured while searching for wildlife...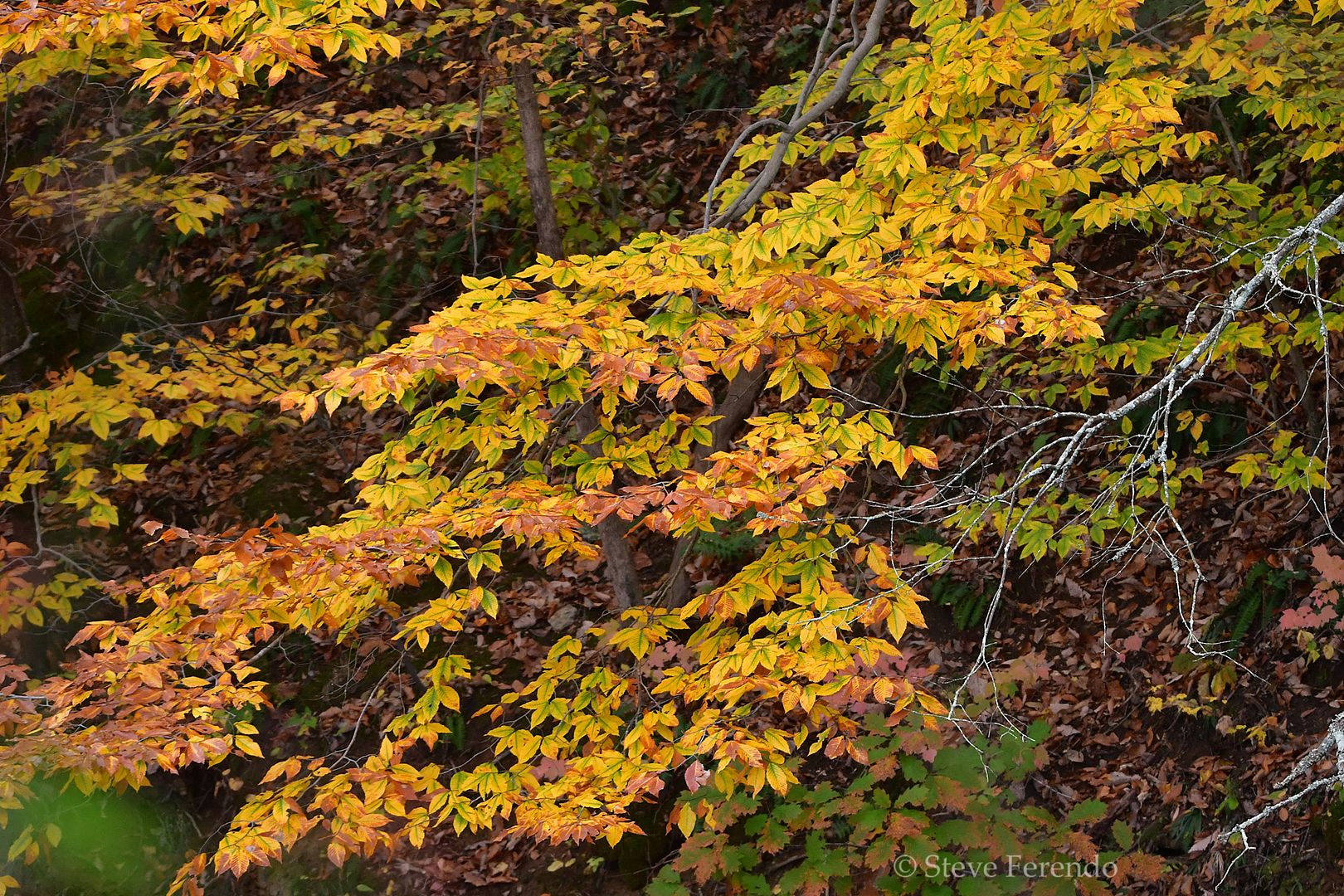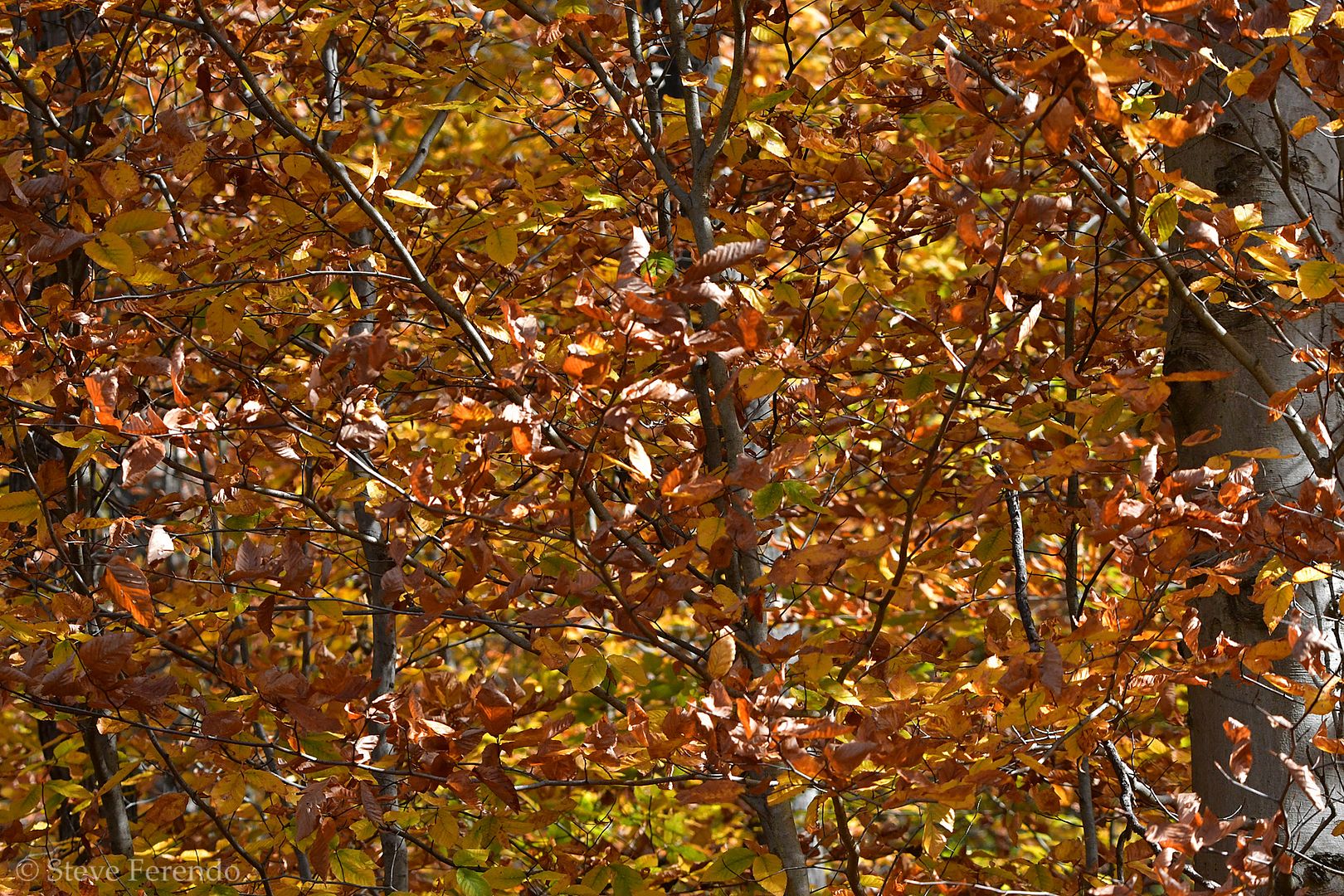 In Maryland, a land owner can mark their property as "posted" by painting a blue blaze on a tree, rock, etc...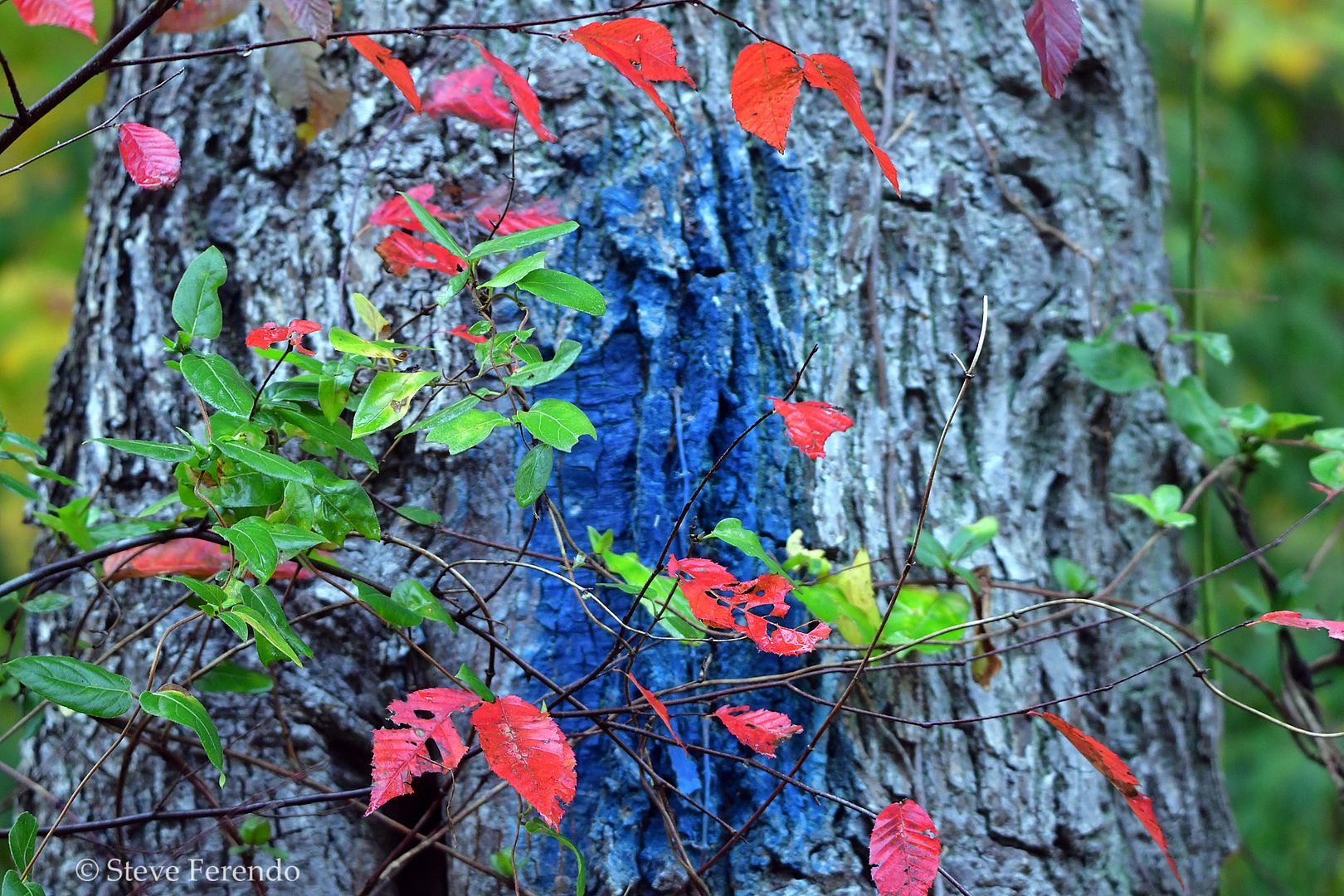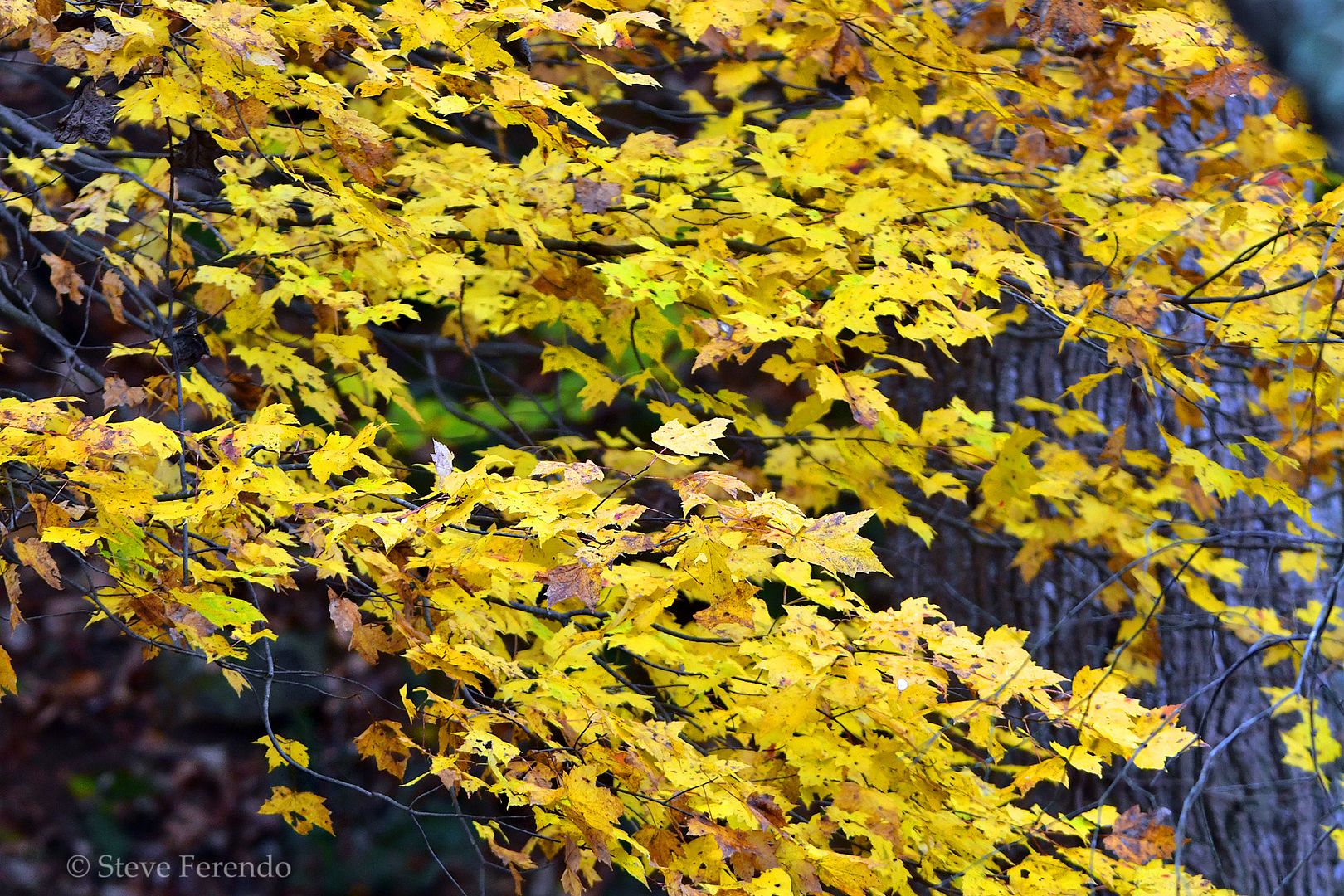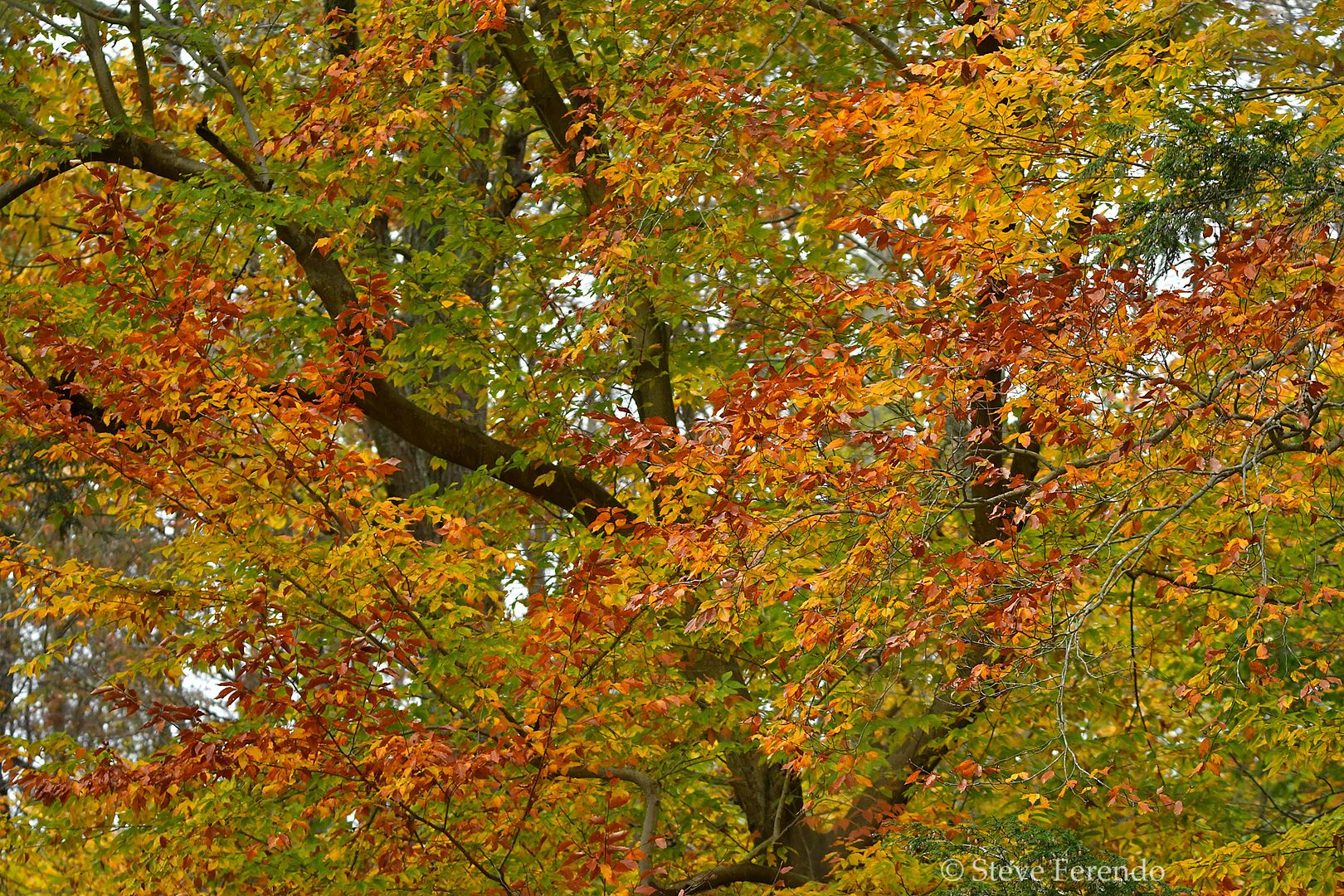 I was driving on a mountain road with a friend a few days ago when this black bear crossed in front of us, the first I have seen
after living in Maryland for forty four years
...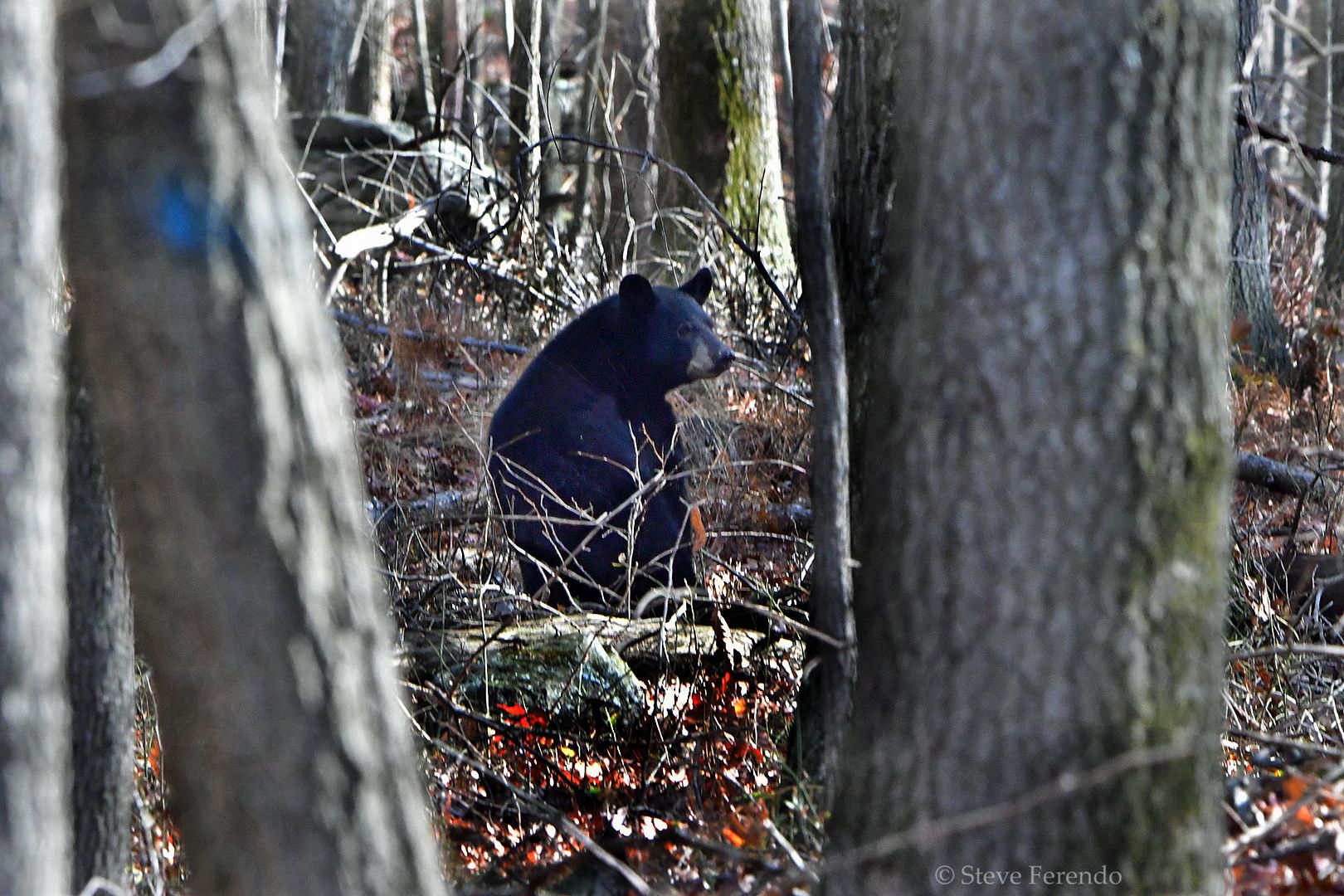 I was able to zoom in for a closer view before the bear departed...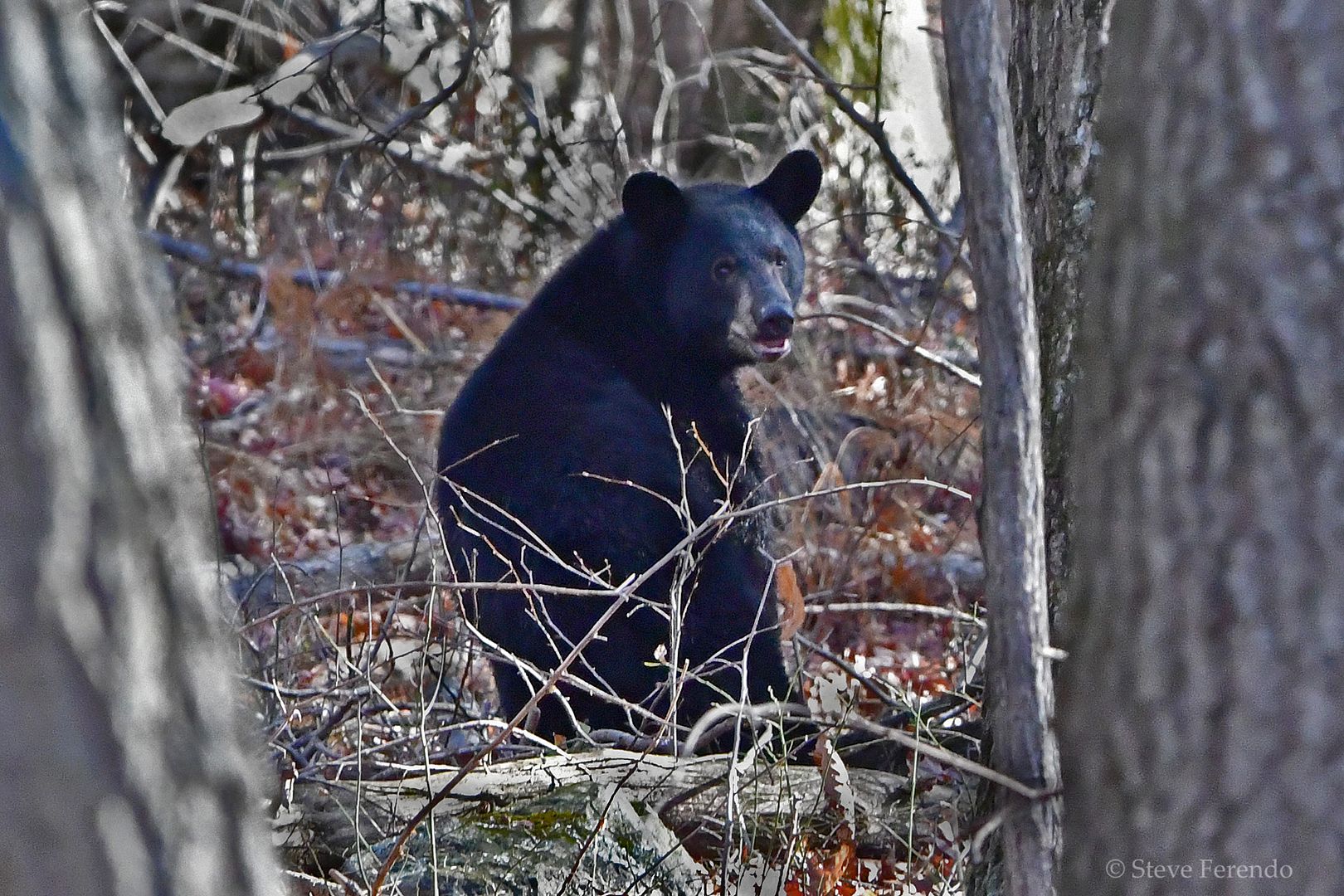 Thanks for visiting, be well, and come back soon.