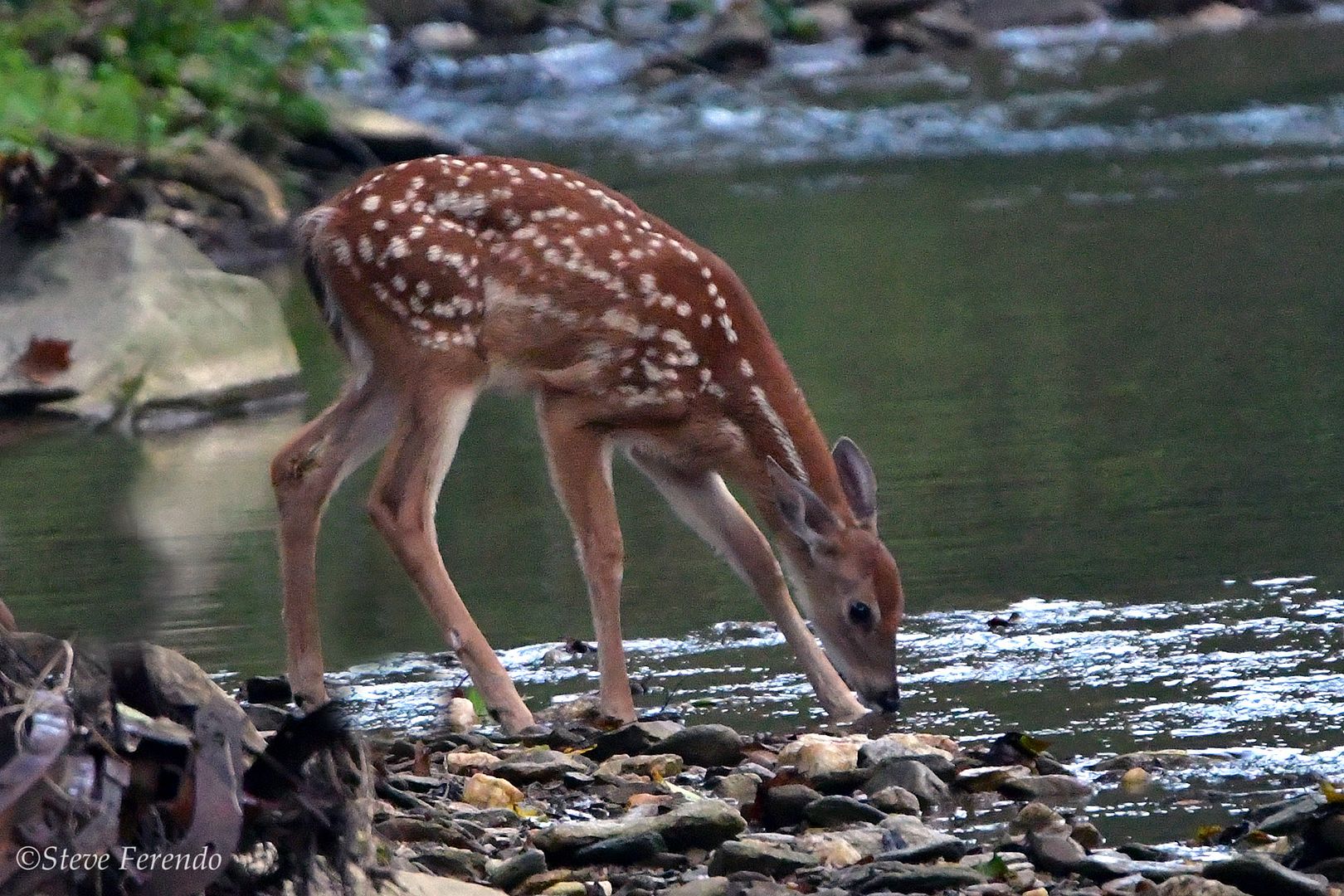 A few days ago I was watching a small stream before the sun was up. Quietly, a spotted fawn emerged from the dense foliage and began to drink. The fawn was too young to be concerned about danger...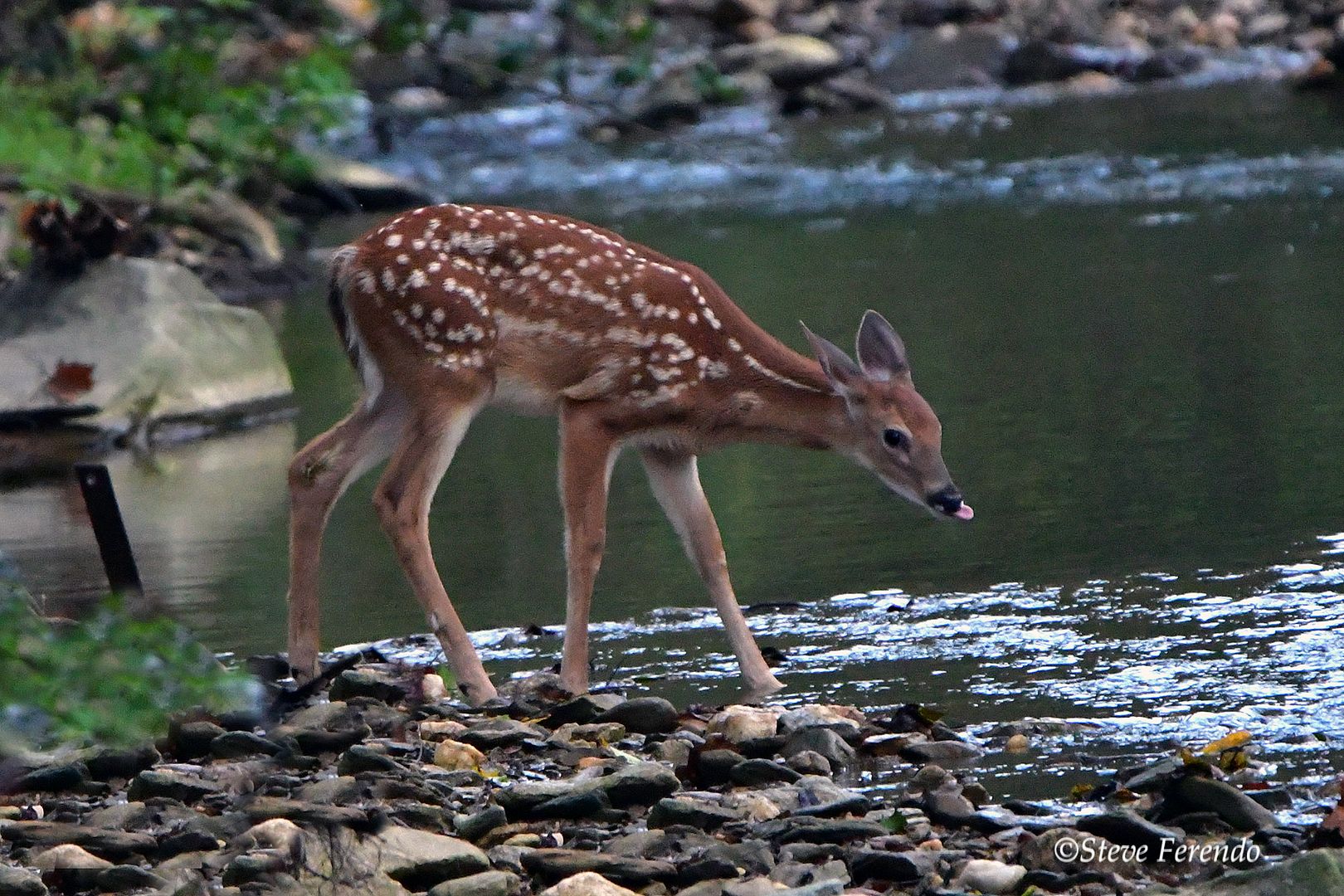 On a different day, not far away, another young creature spotted me; it too, seemed more curious than alarmed...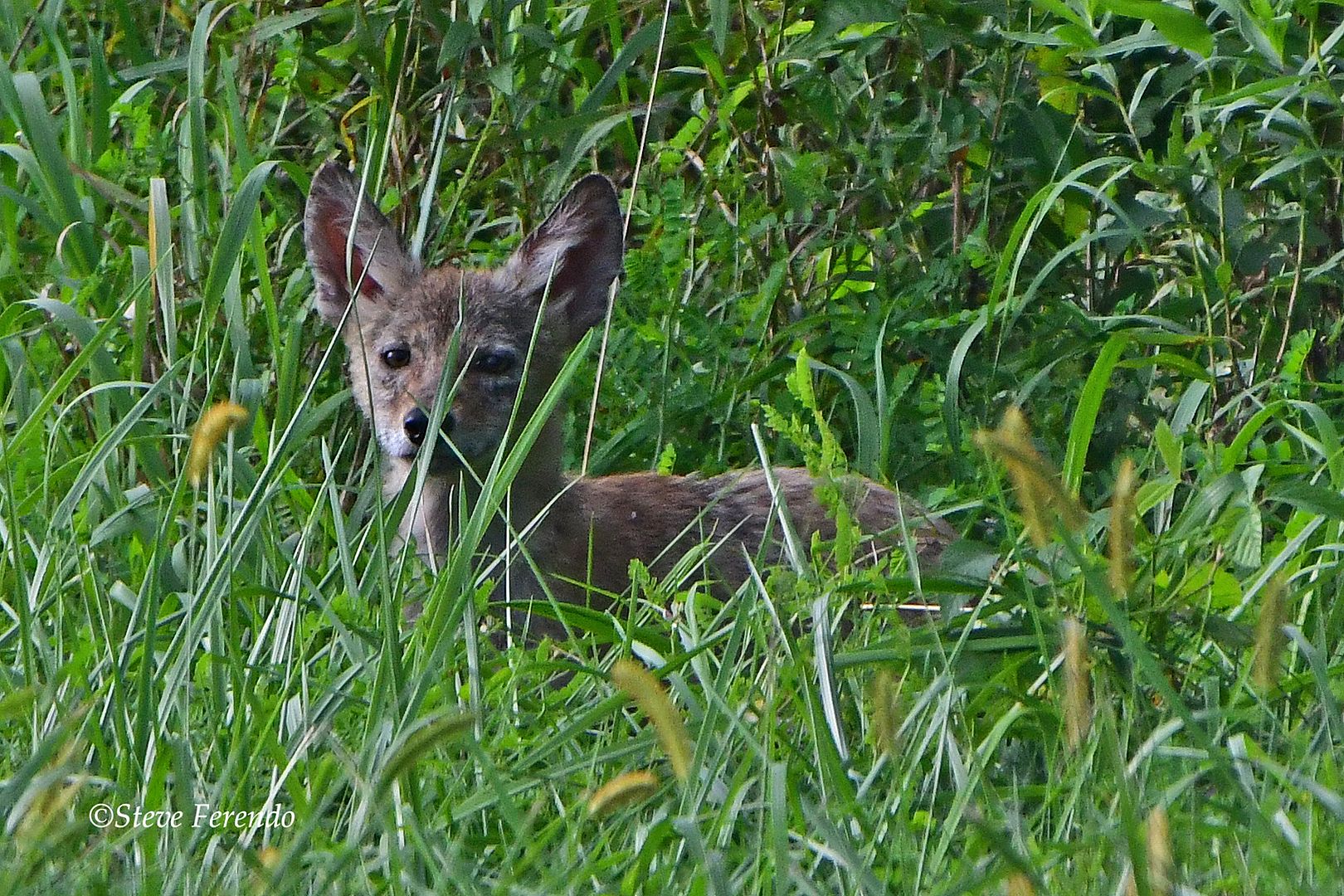 The coyote pup continued to explore the edge of the grassy field; probably hoping to find a plump grasshopper...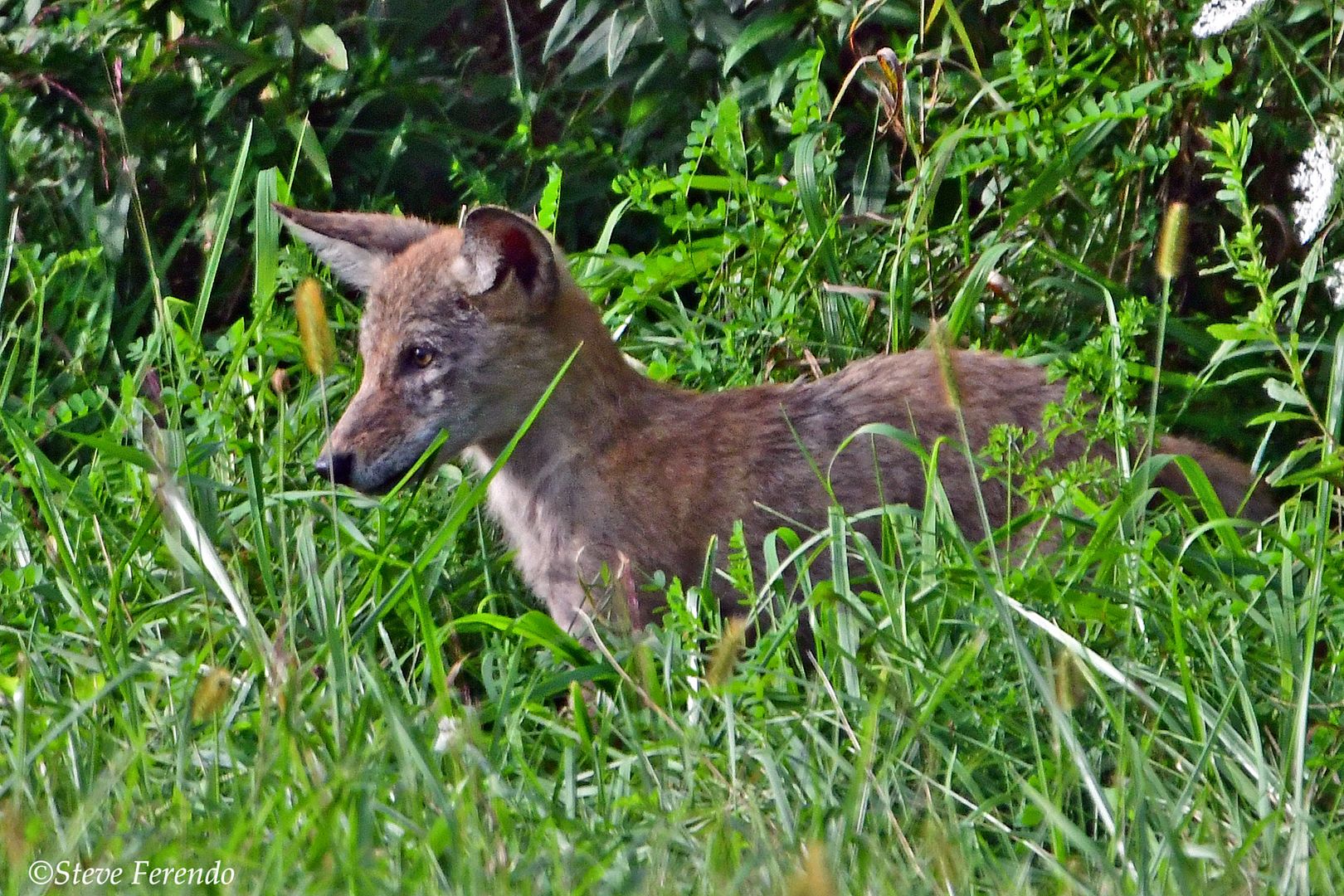 I rarely have an opportunity to photograph coyotes, so I was especially thankful for this encounter...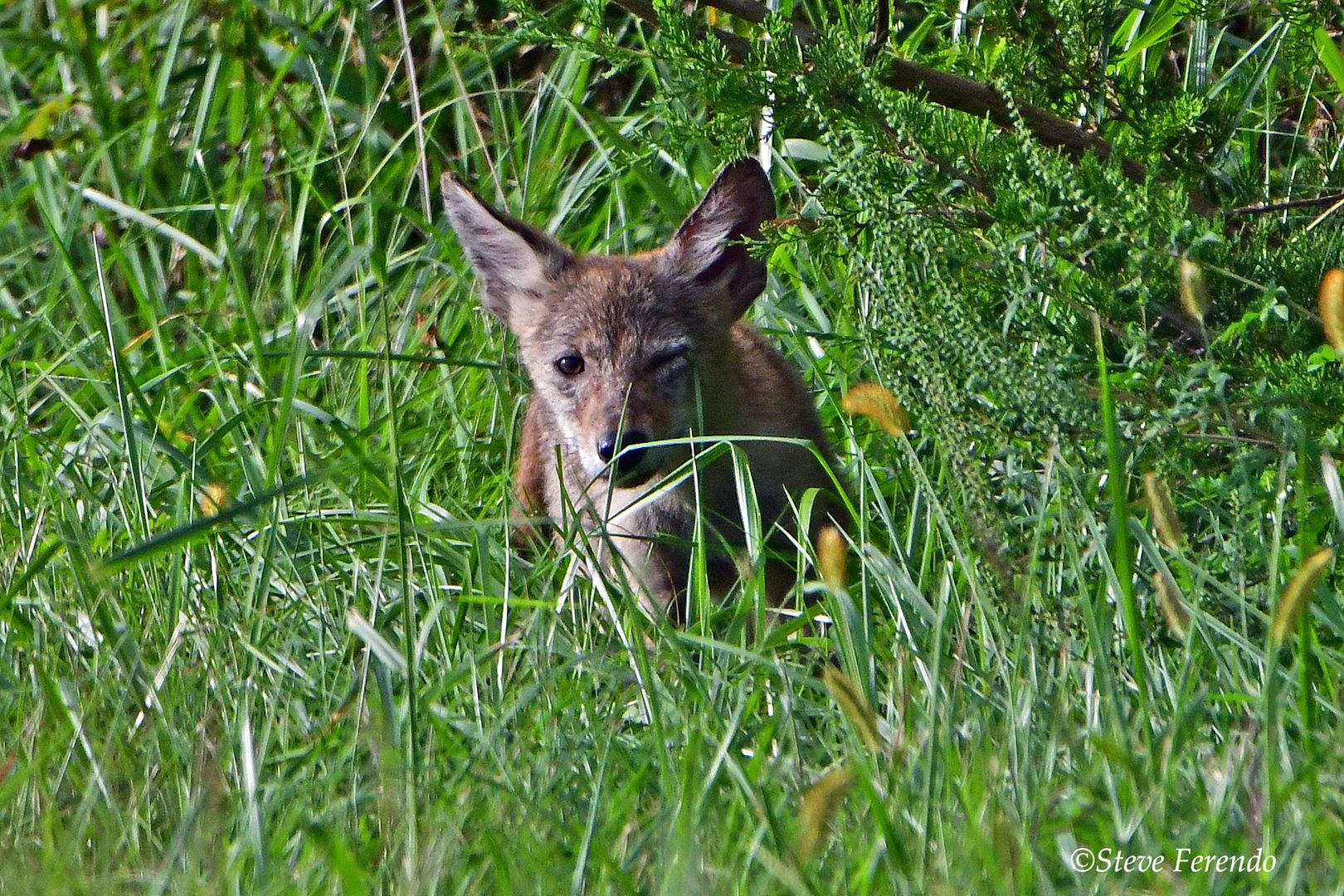 Gradually, the coyote went on it's way...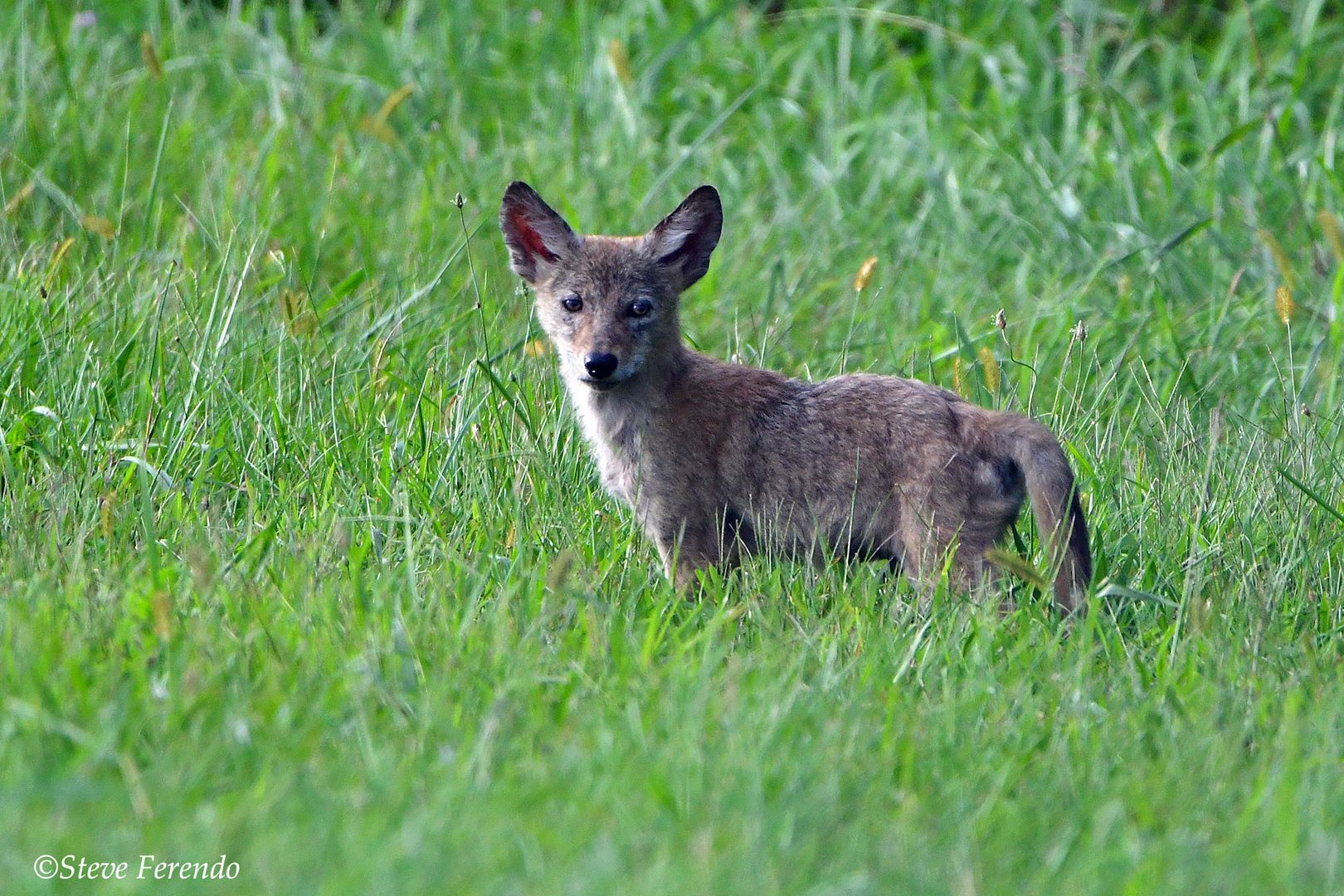 While I was leaving the area I came upon another fawn...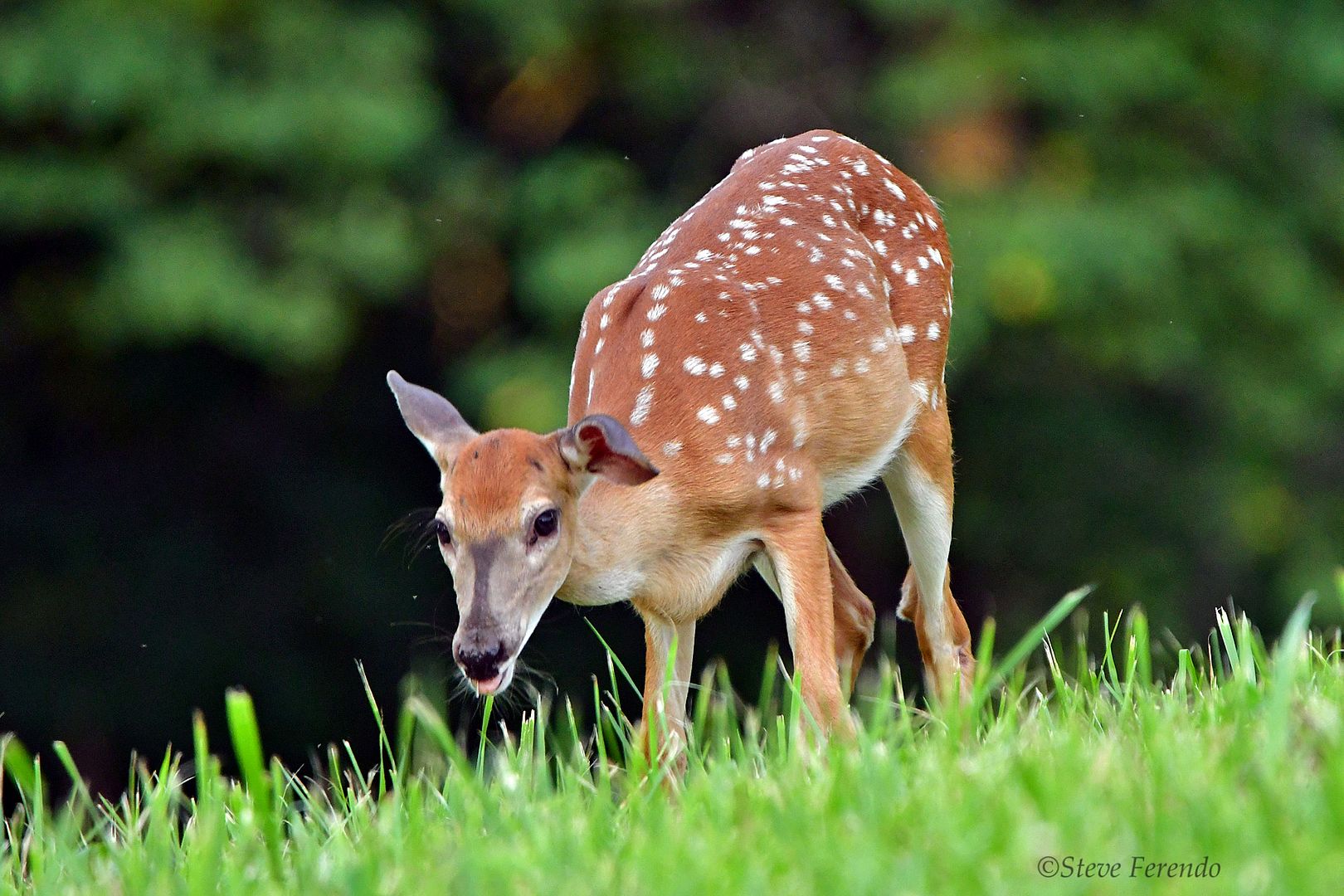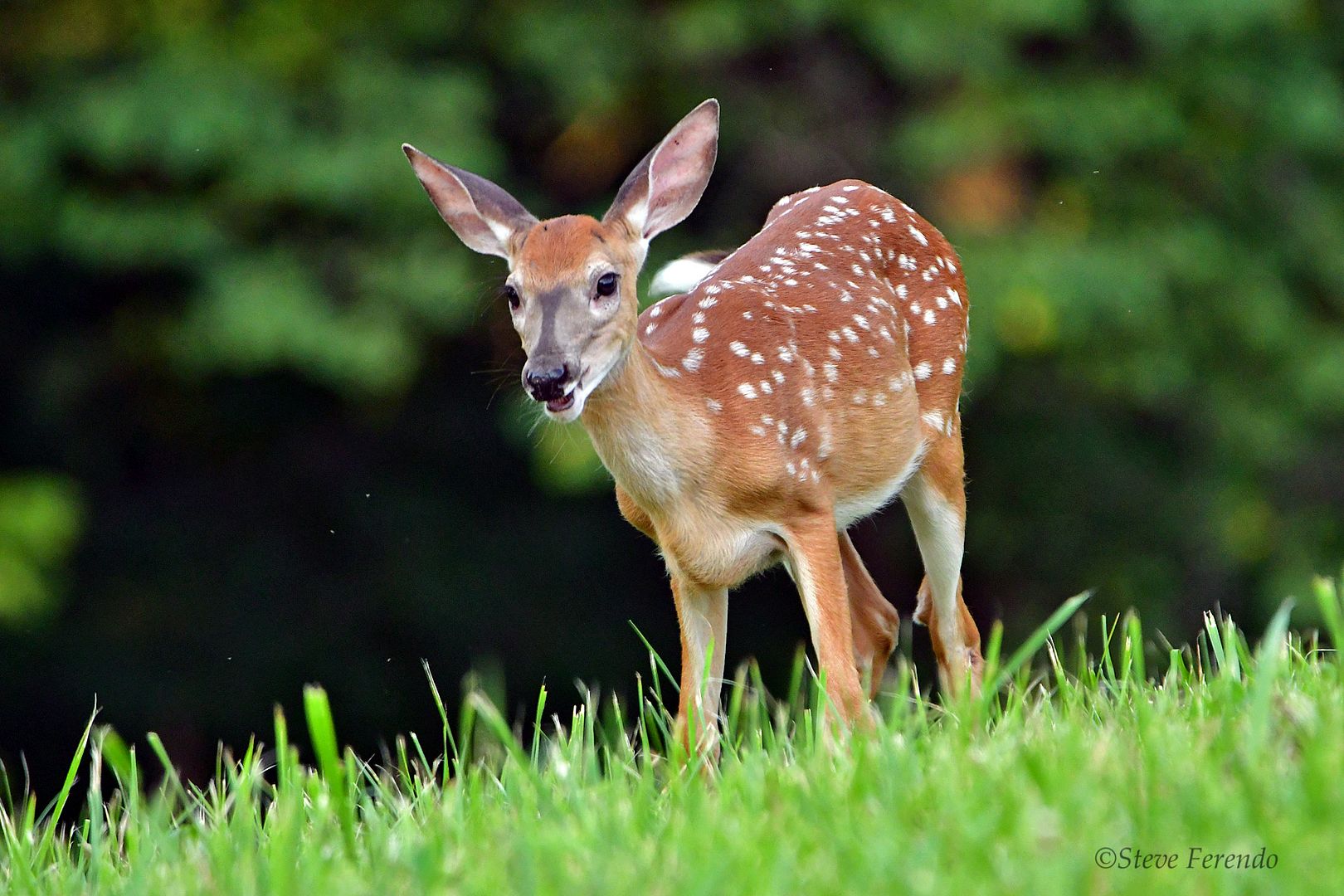 Spending time with young wildlife is a precious opportunity that only lasts a short while...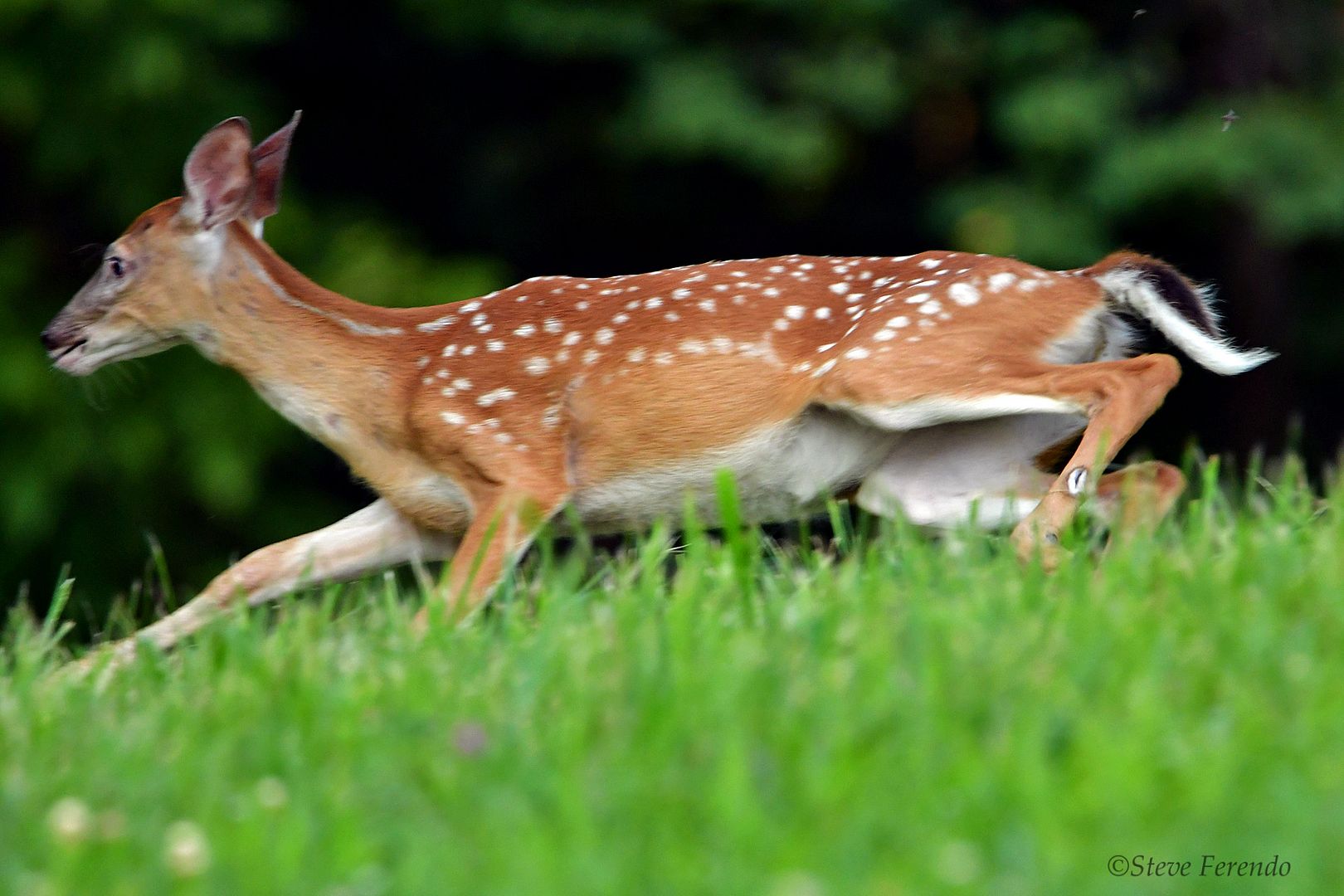 Like the fleeting days of summer, each is unique and to be savored when the short, cold days of winter arrive.
Thanks for visiting, be well, and come back soon.