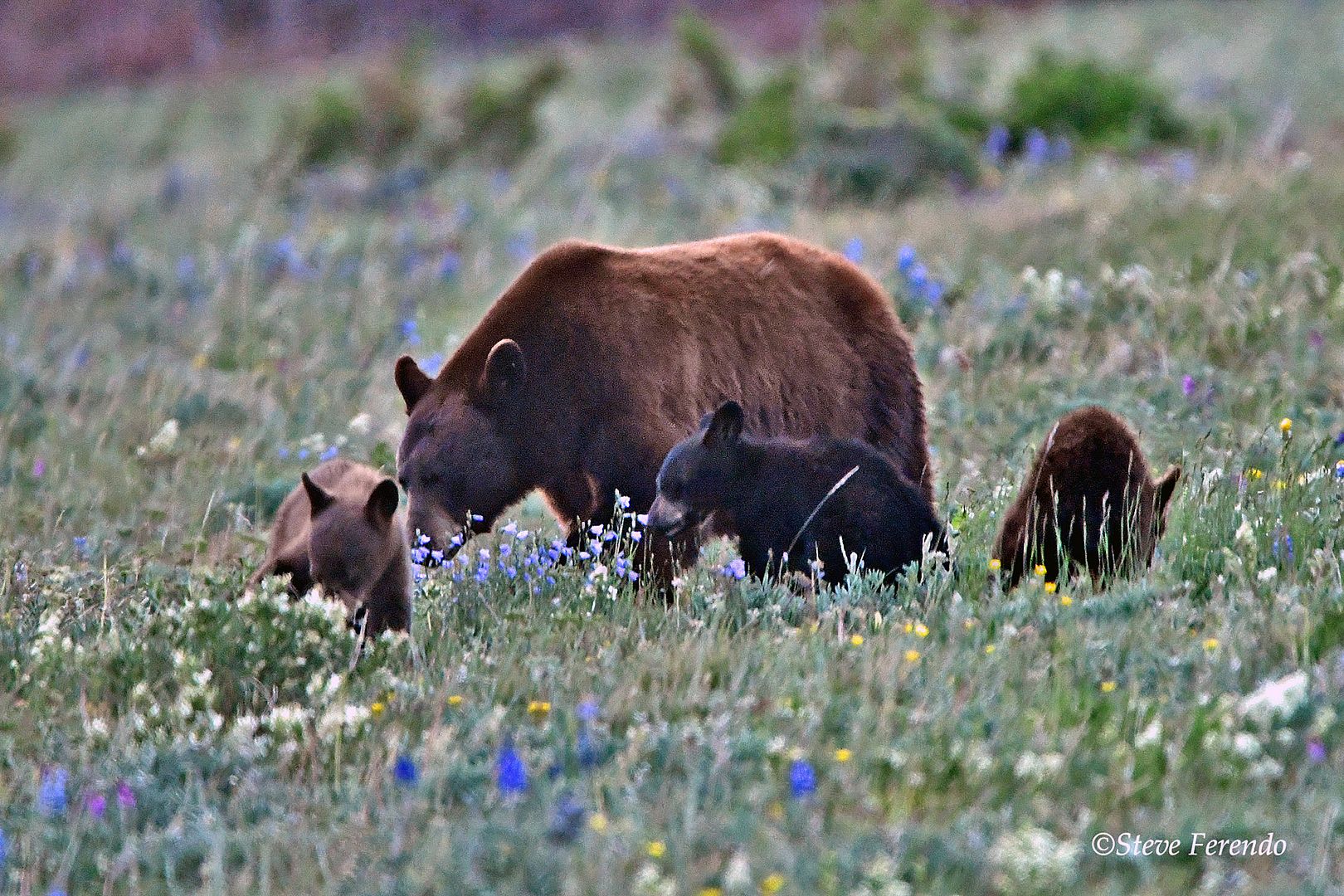 Finding wildlife to view or photograph proved to be more difficult than I expected. Even seeking input from the locals was futile. The best suggestions that we were able to find were reviews left on the Internet by previous travelers.
In Jasper, the road to Maligne Lake was one of the better places to look for bears, big horn sheep and moose...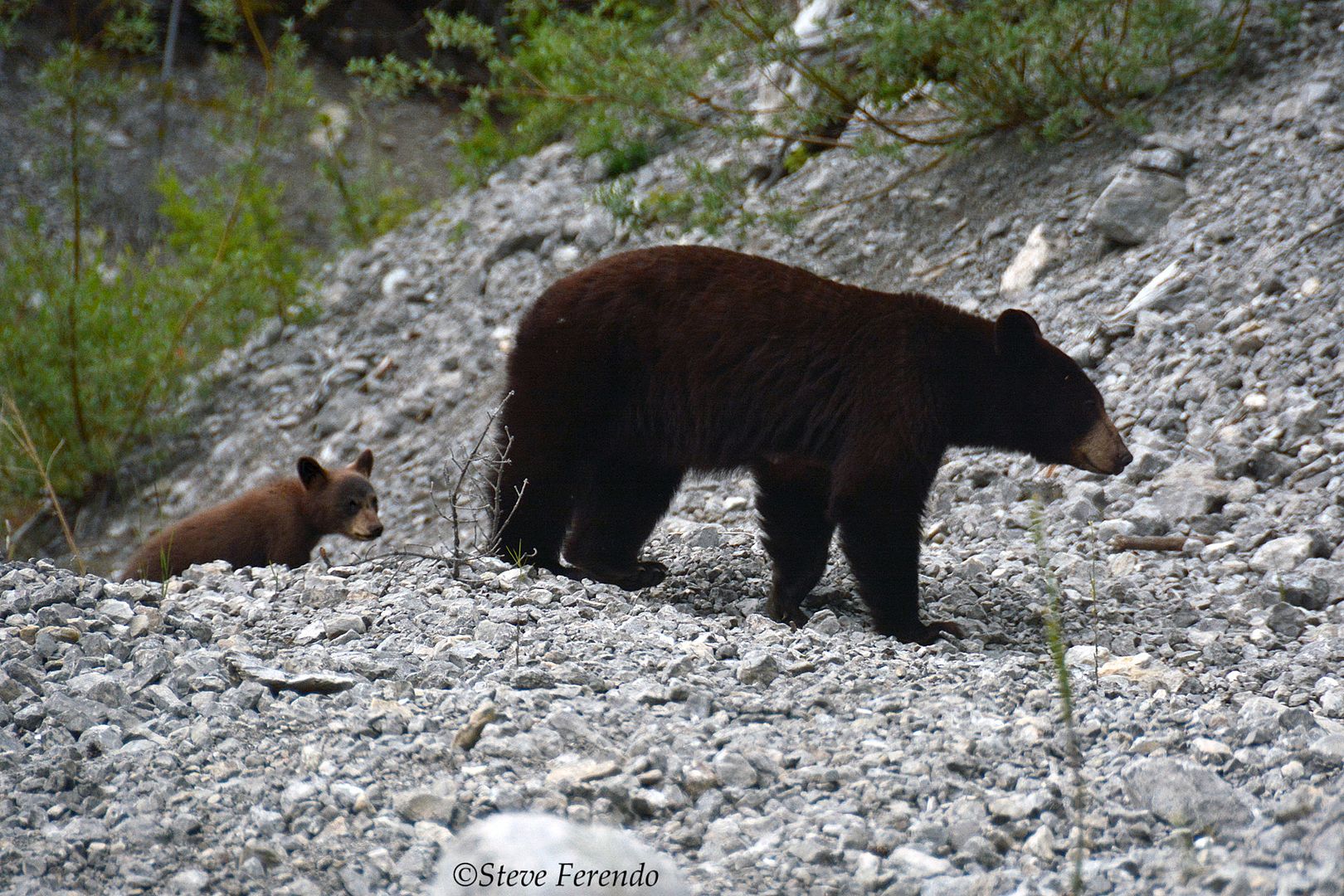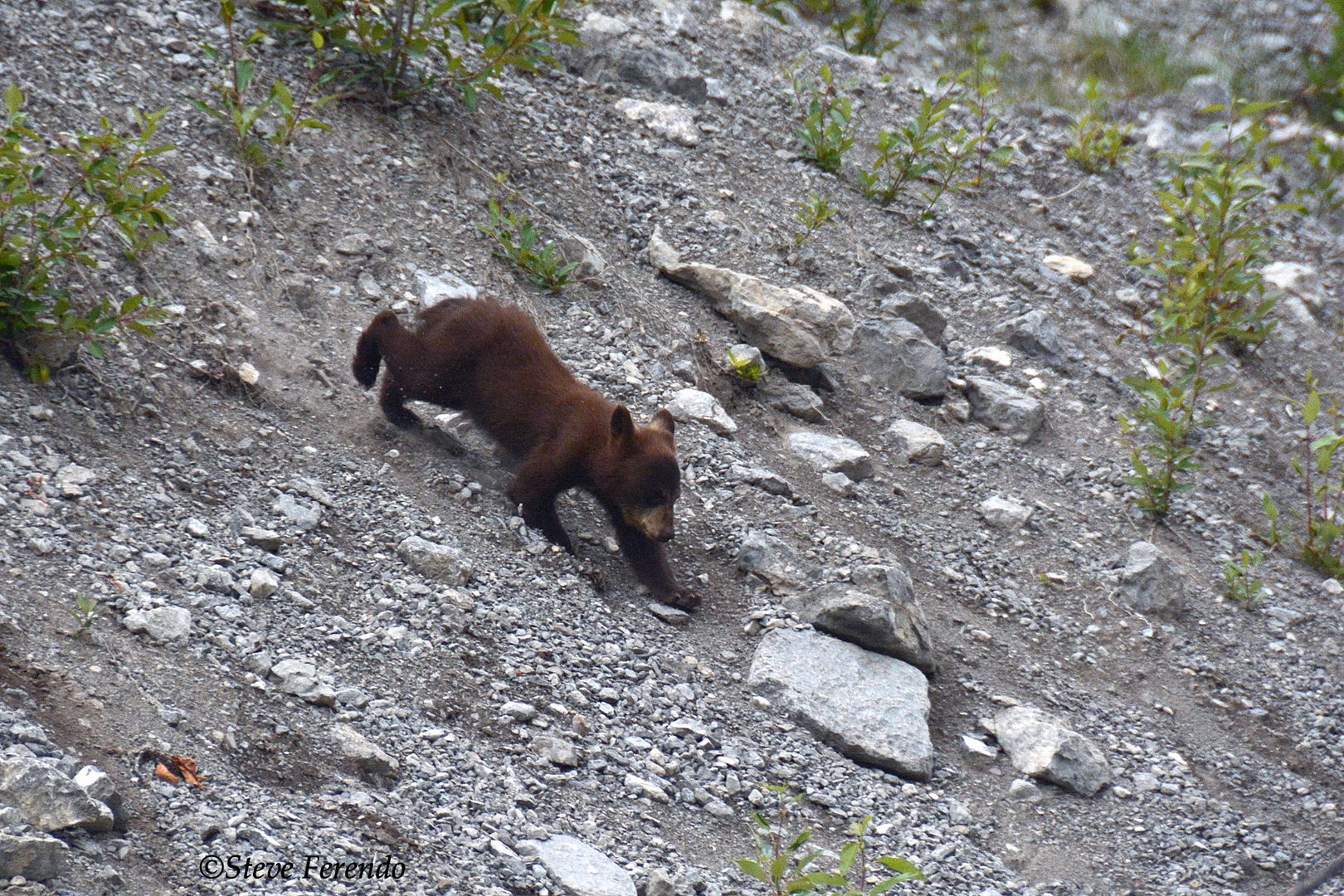 Most of the black bears were of the cinnamon color phase, although a couple were chocolate...
I was really hoping to see a blond phase black bear but we were not in the area where they are most common, Vancouver Island. Here is a black phase bear from Jasper...
The sow at the top of this blog post had two cinnamon and one black cub. This family was just outside of Waterton. My next update will include more wildlife from the Canadian Rockies.
Thanks for visiting, be well, and come back soon.