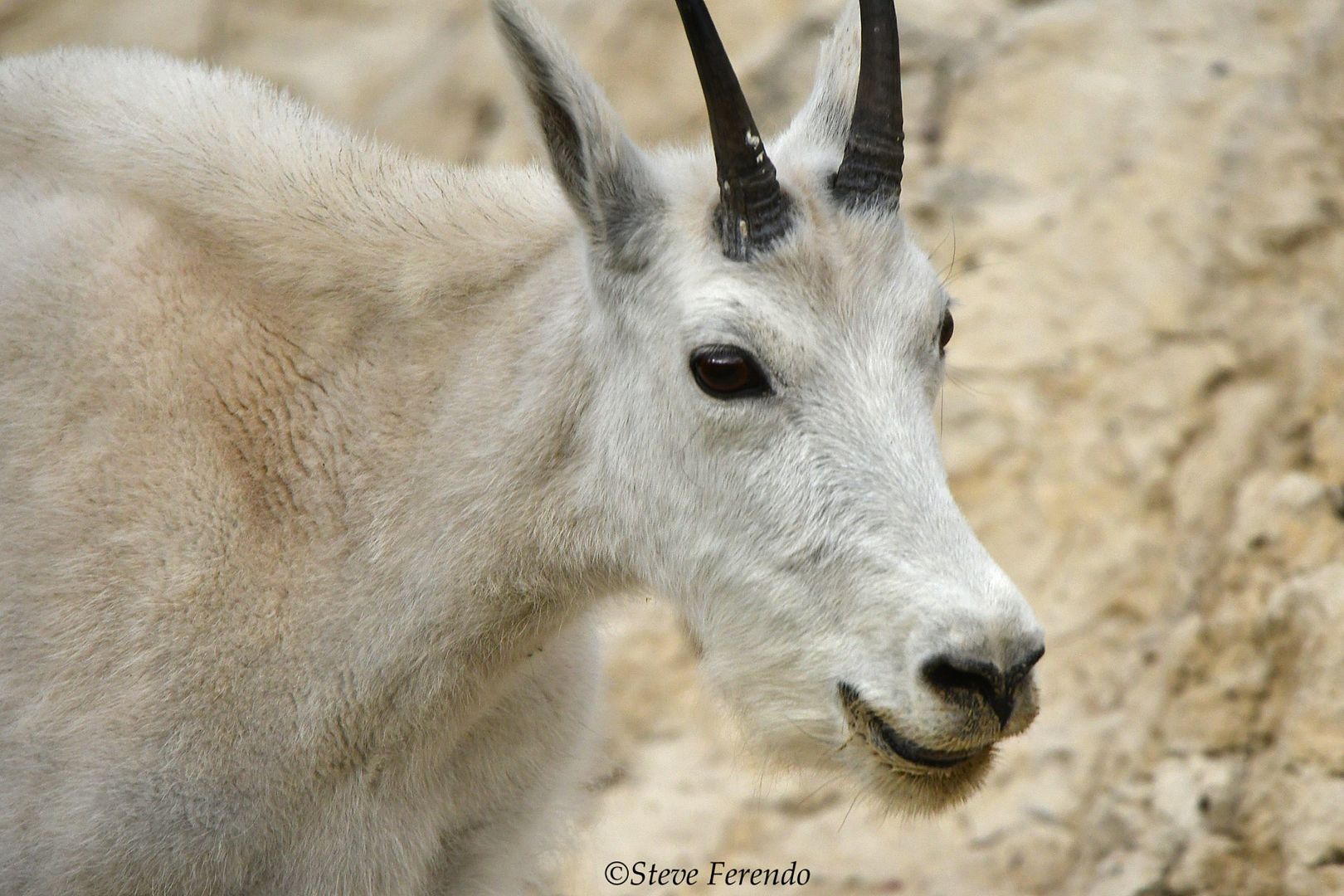 One of the species that I was hoping to photograph in the Canadian Rockies was the mountain goat. We often see them in Wyoming and Montana but they are normally so far away that binoculars or a spotting scope are required for good viewing.
Searching the Internet, we learned about a mineral lick roughly 30 kilometers from the town of Jasper, but still within Jasper National Park. One afternoon we drove over to see what we might locate. The designated overlook held no goats, although several photographers were present. Cheryl suggested driving a little farther rather than waiting. We had only gone about 200 yards when she spotted two goats on the side of the road. This one is peeking at us from behind a "hoodoo"...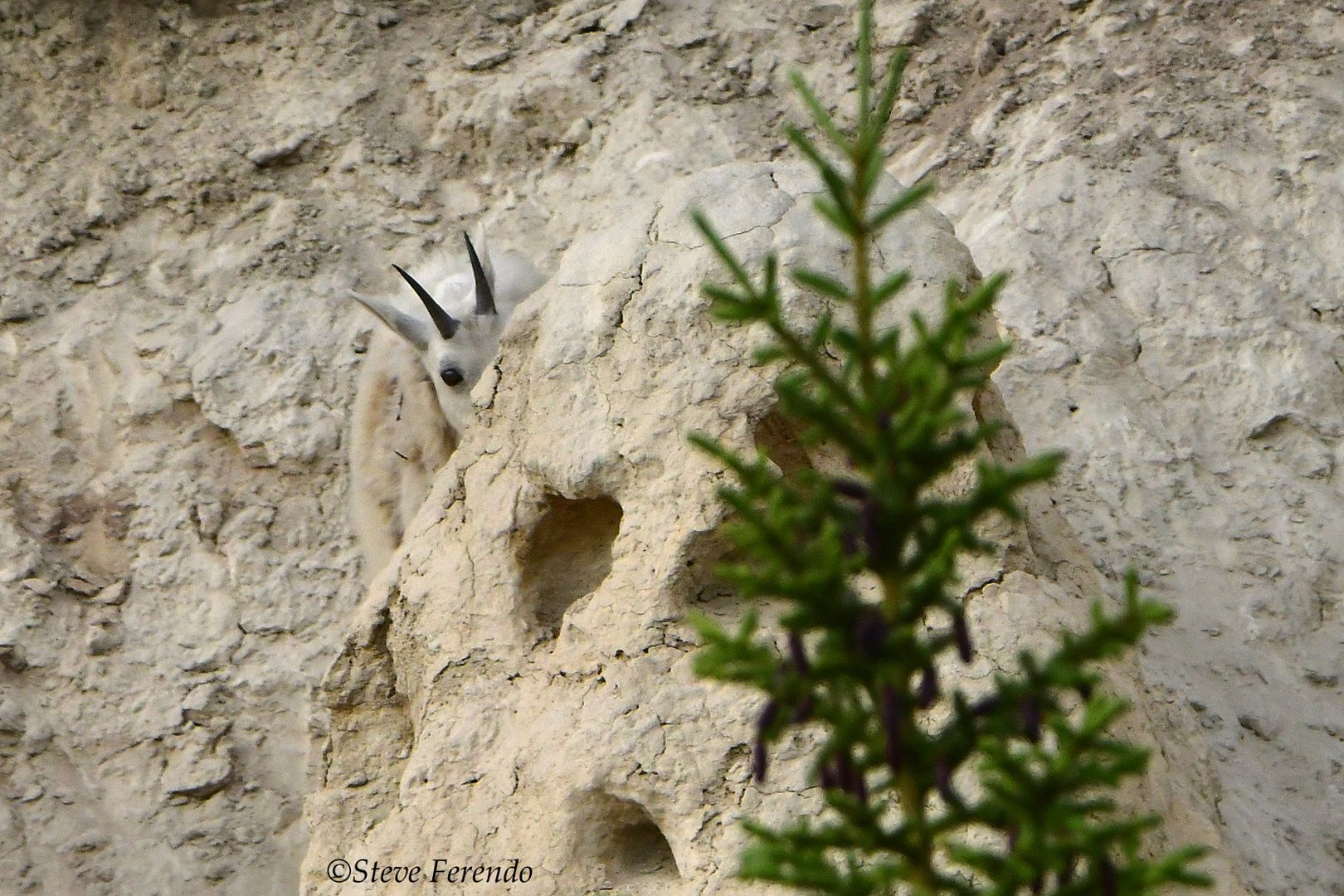 Hoodoos are formed by countless years of erosion from wind and rain, and in this case, the licking from thousands of mountain goat tongues.
I believe that these were young goats since neither displayed the beard that is characteristic of this species...
When we arrived we were the only people that had stopped. It did not take long for others to notice and pull over for a better look. The goats seemed undisturbed and continued about their business of climbing the steep slope and licking and eating the mineral rich earth...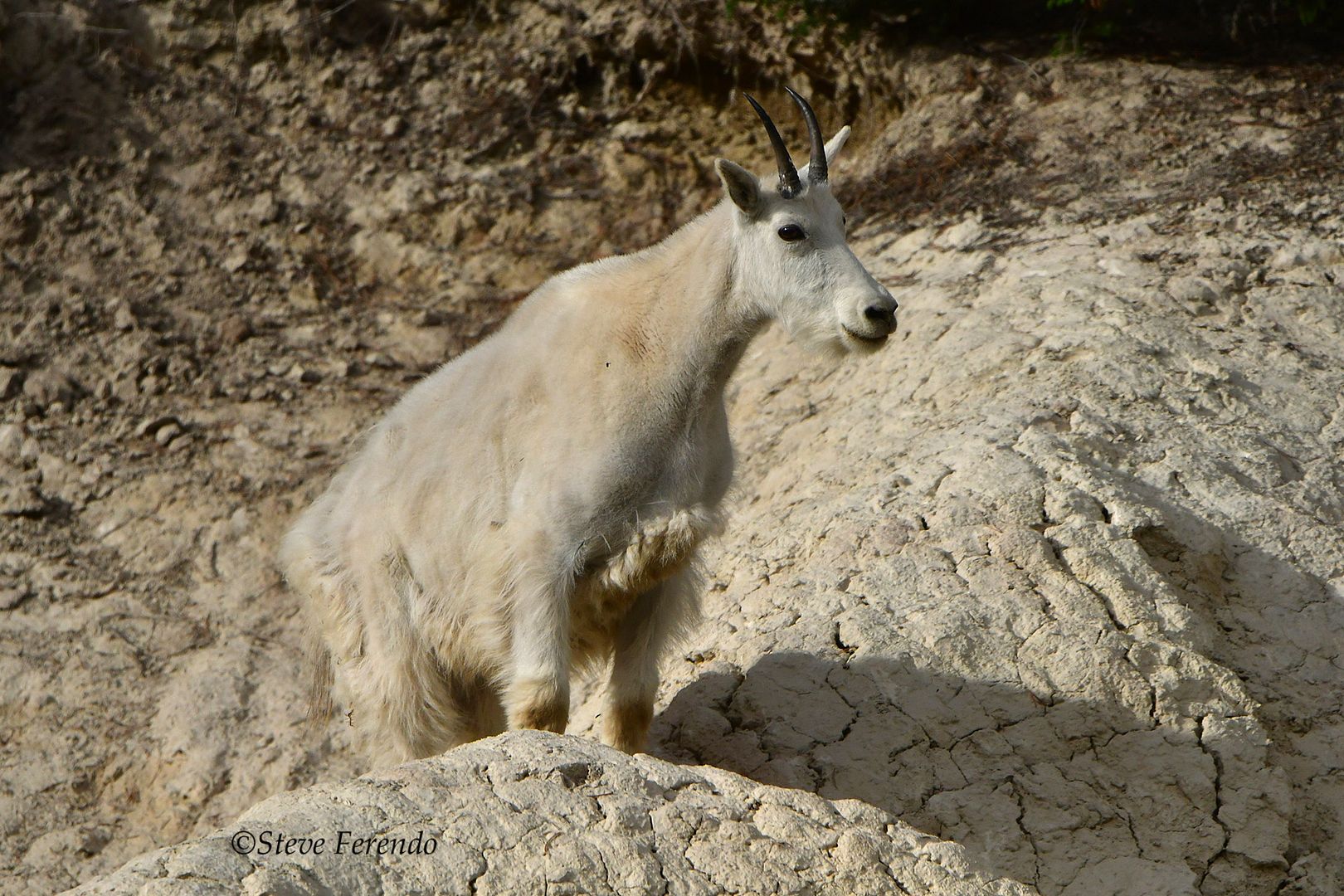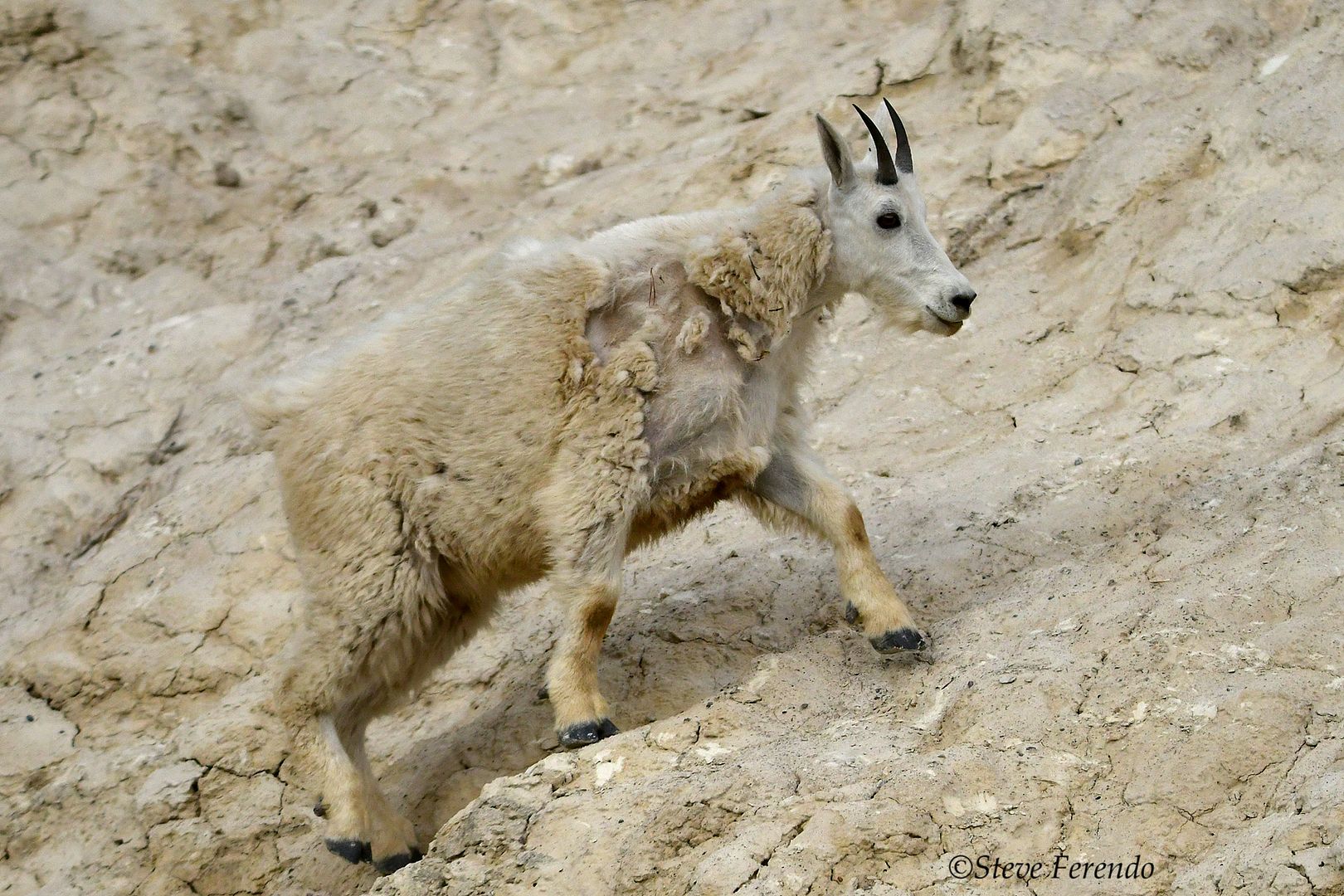 This goat is still wearing most of its winter coat...
We were thankful for this sighting which is the closest to these interesting creatures that we have ever been...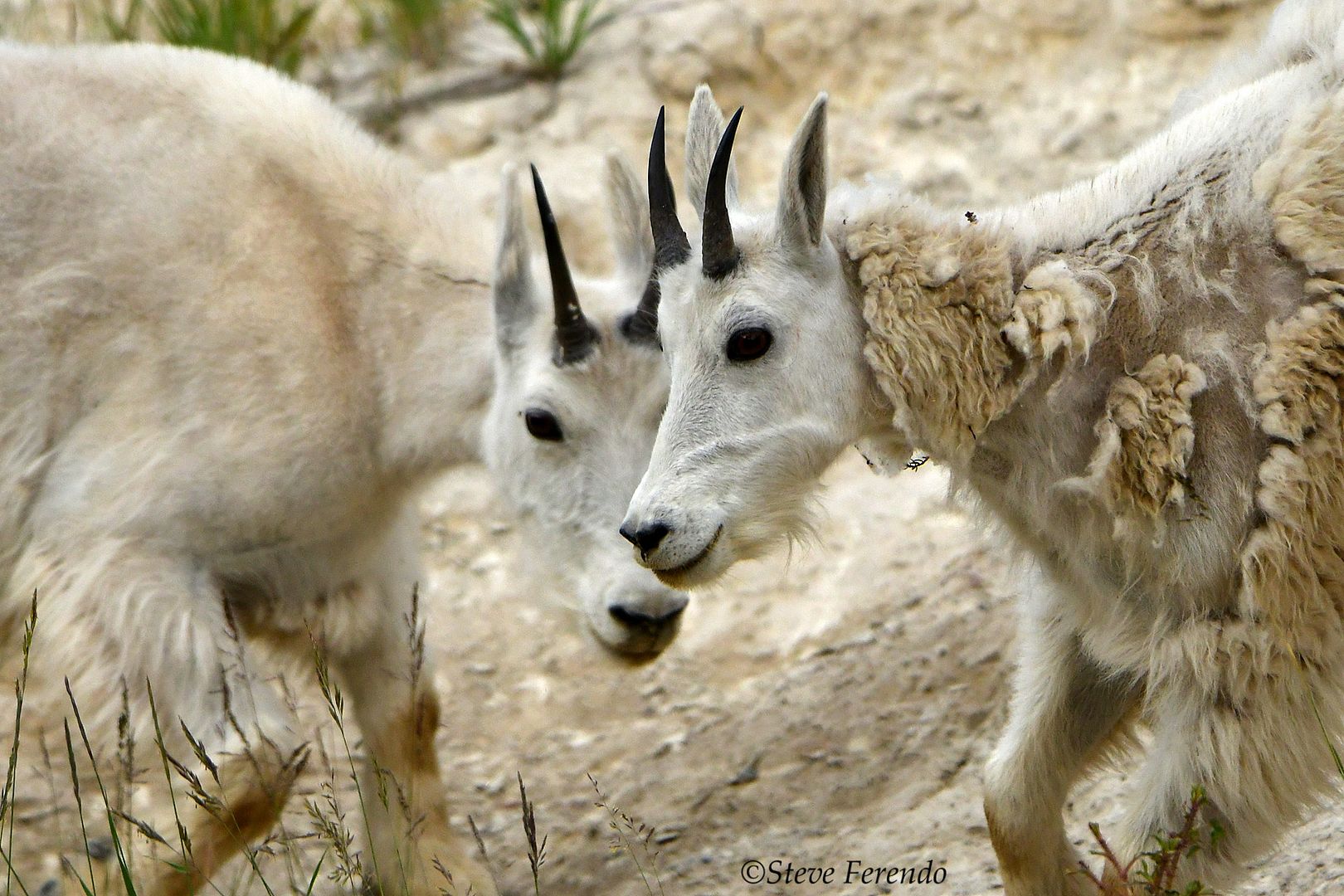 Thanks for visiting, be well, and come back soon.