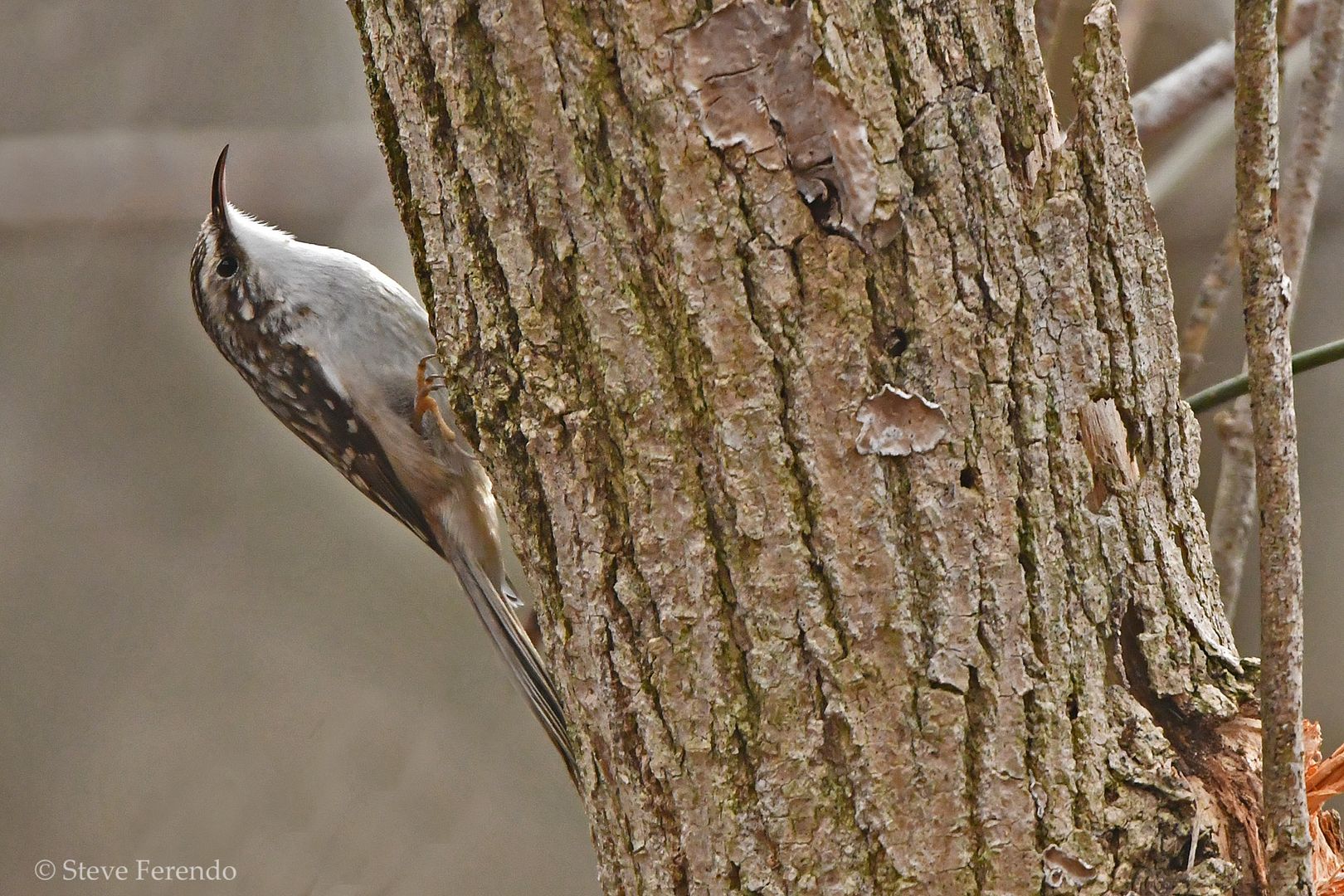 Although they are fairly common, the diminutive brown creeper is easy to overlook. I tend to find them while sitting quietly scanning the woods for wildlife...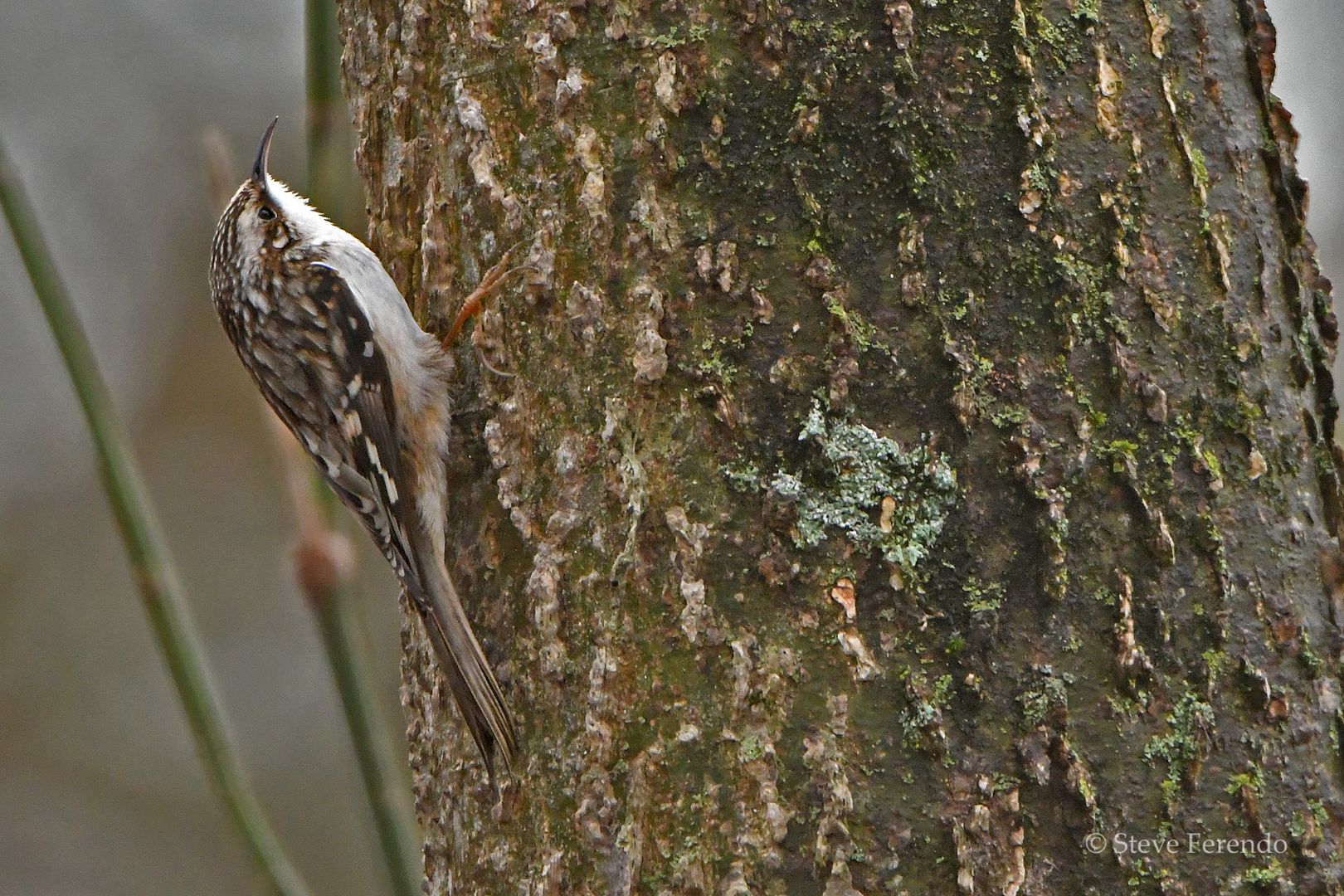 Smaller than most other birds, these insect eaters can be seen climbing trees while using their tails for support. They probe beneath bark with their thin, curved beaks seeking insect eggs, pupae and spiders...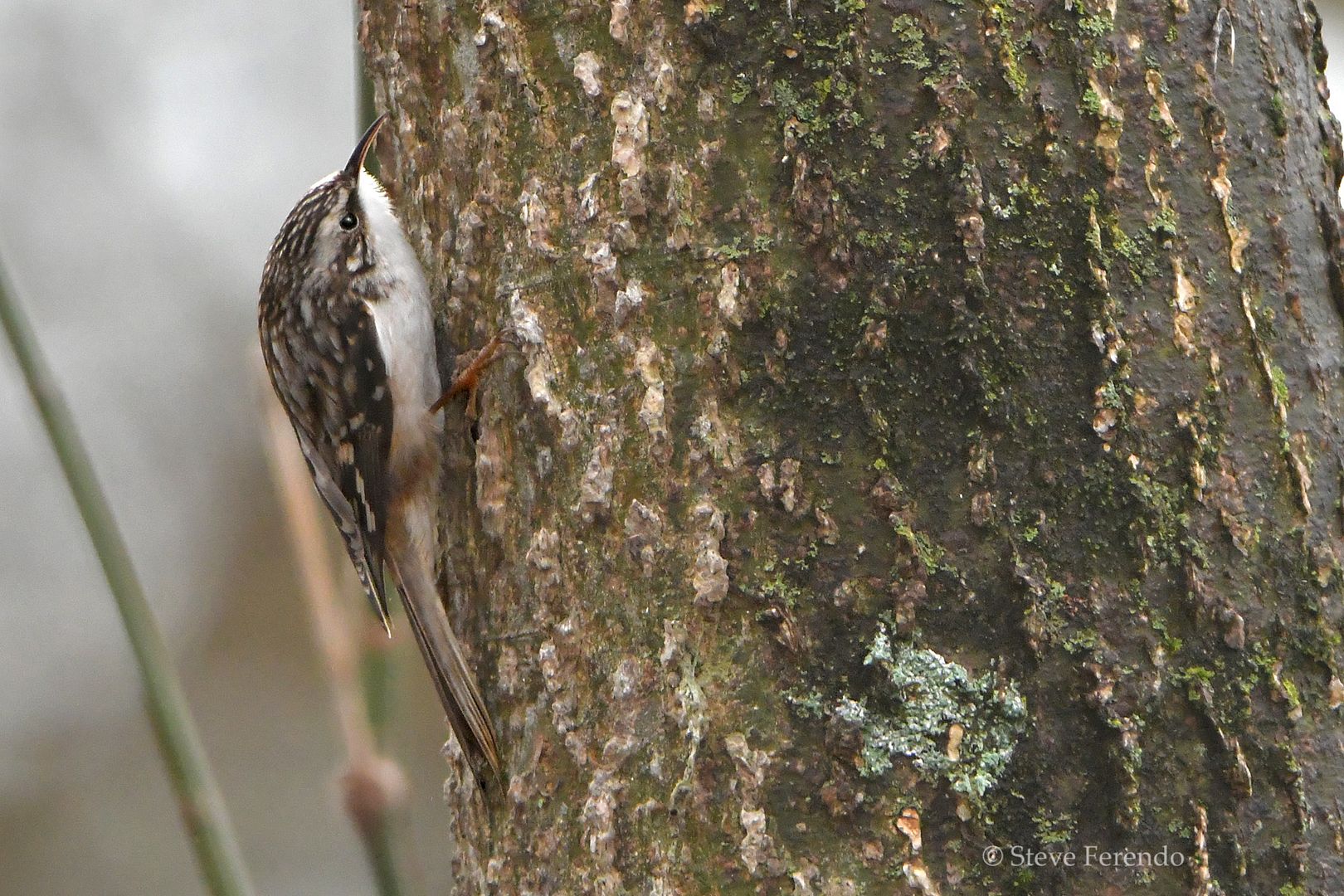 Local owls are beginning to nest so I always try to look carefully at tree cavities...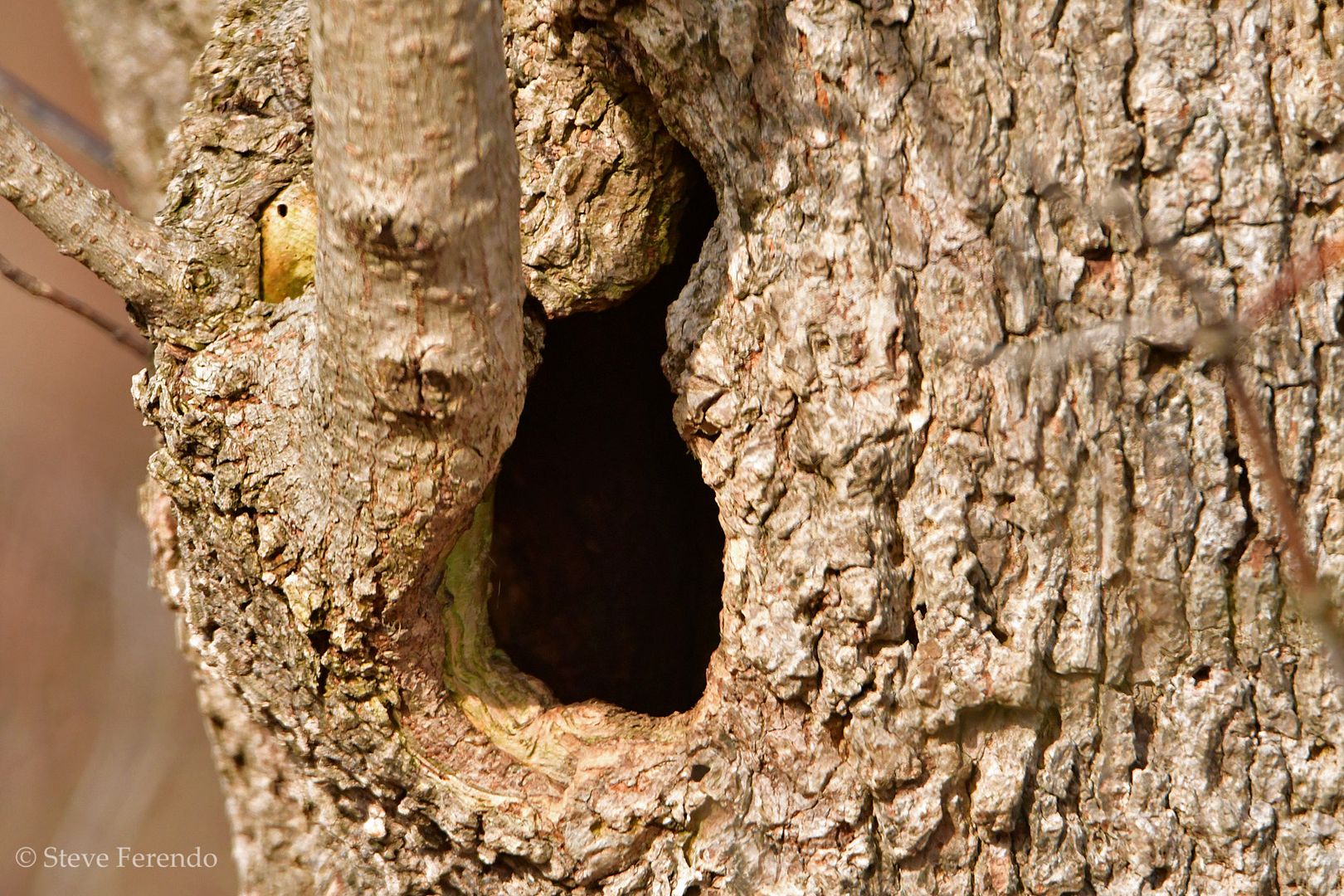 I was excited to spot a glistening eye peering out of this cavity...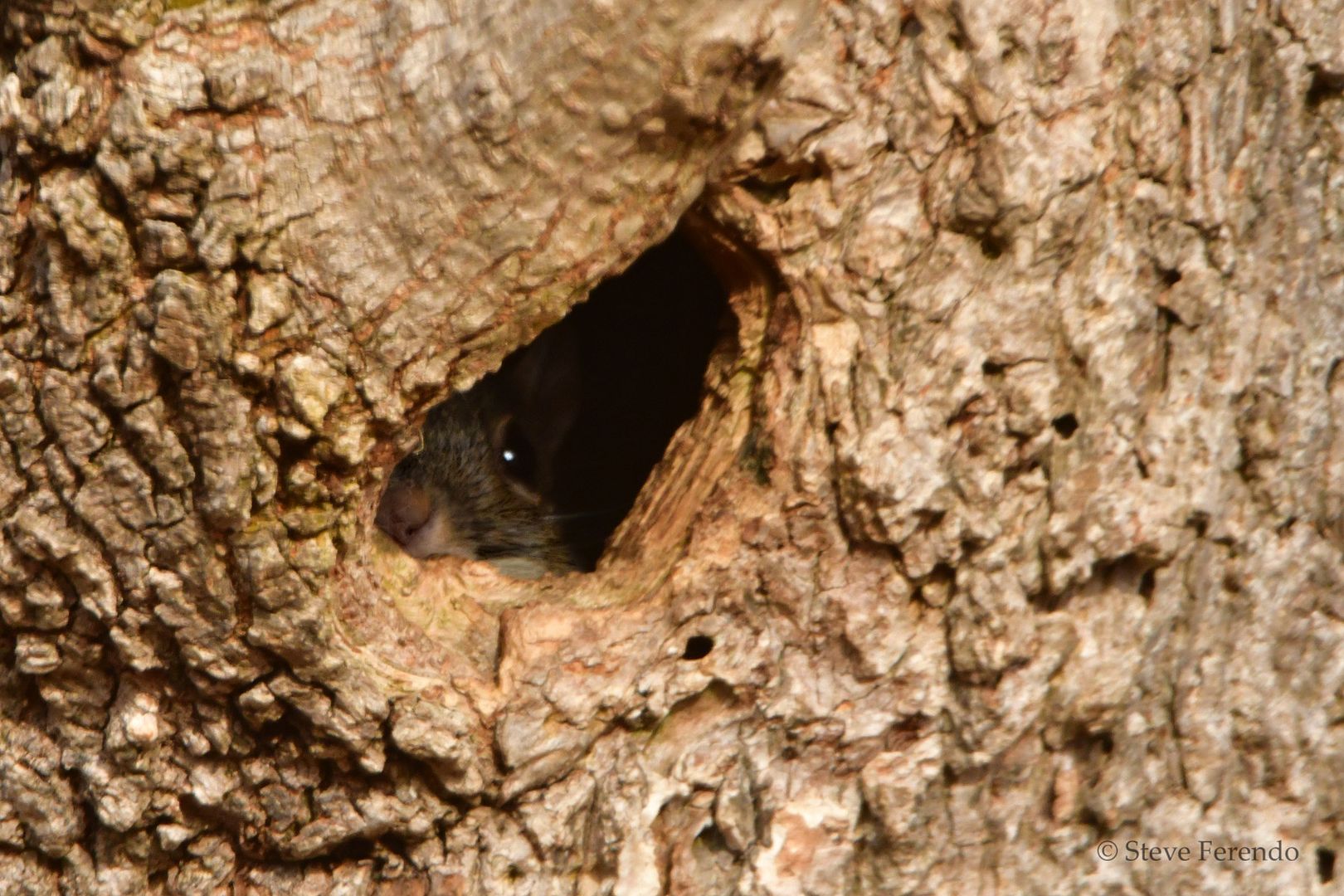 Closer inspection revealed not an owl but...
The familiar face of a gray squirrel...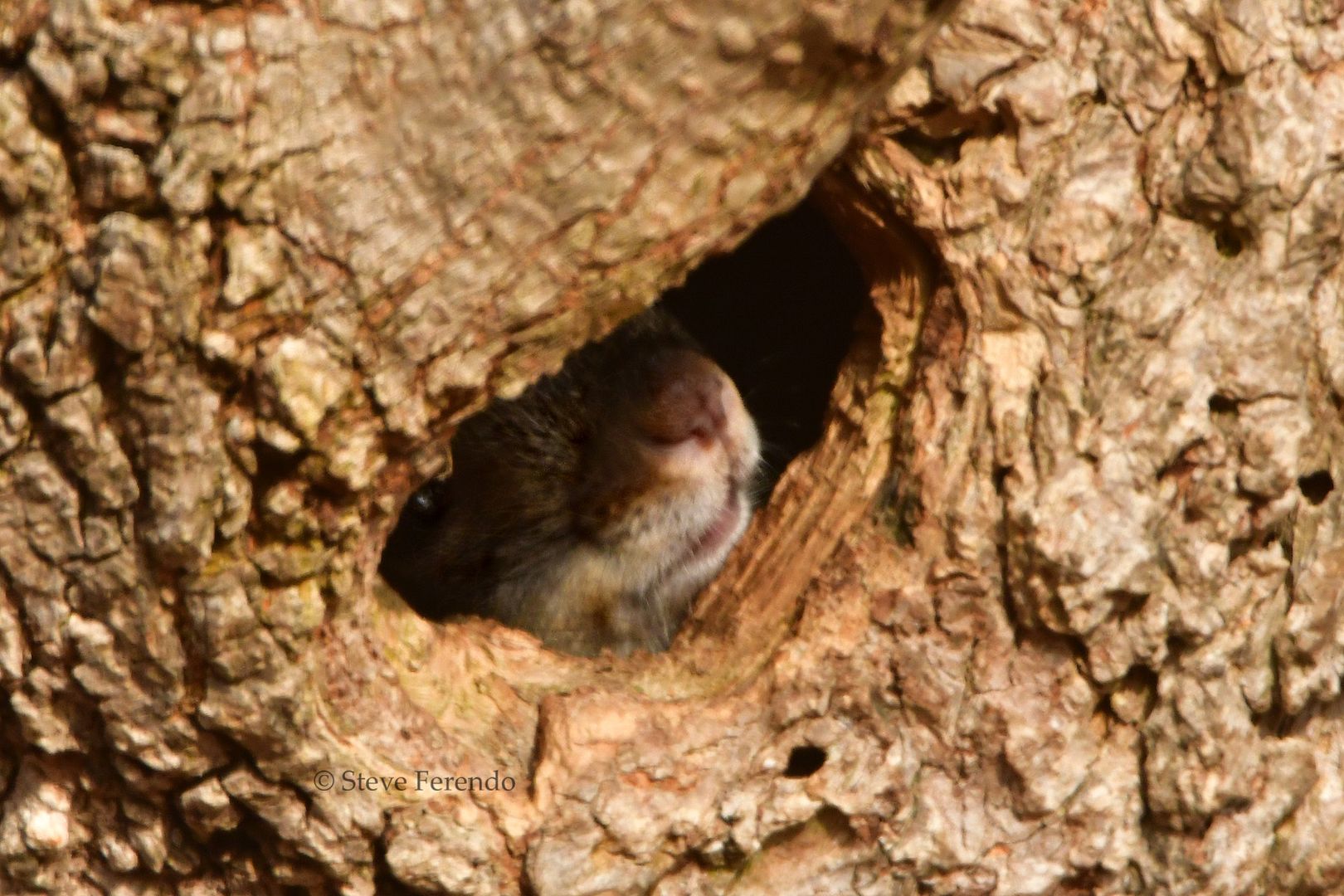 Thanks for visiting, be well, and come back soon.