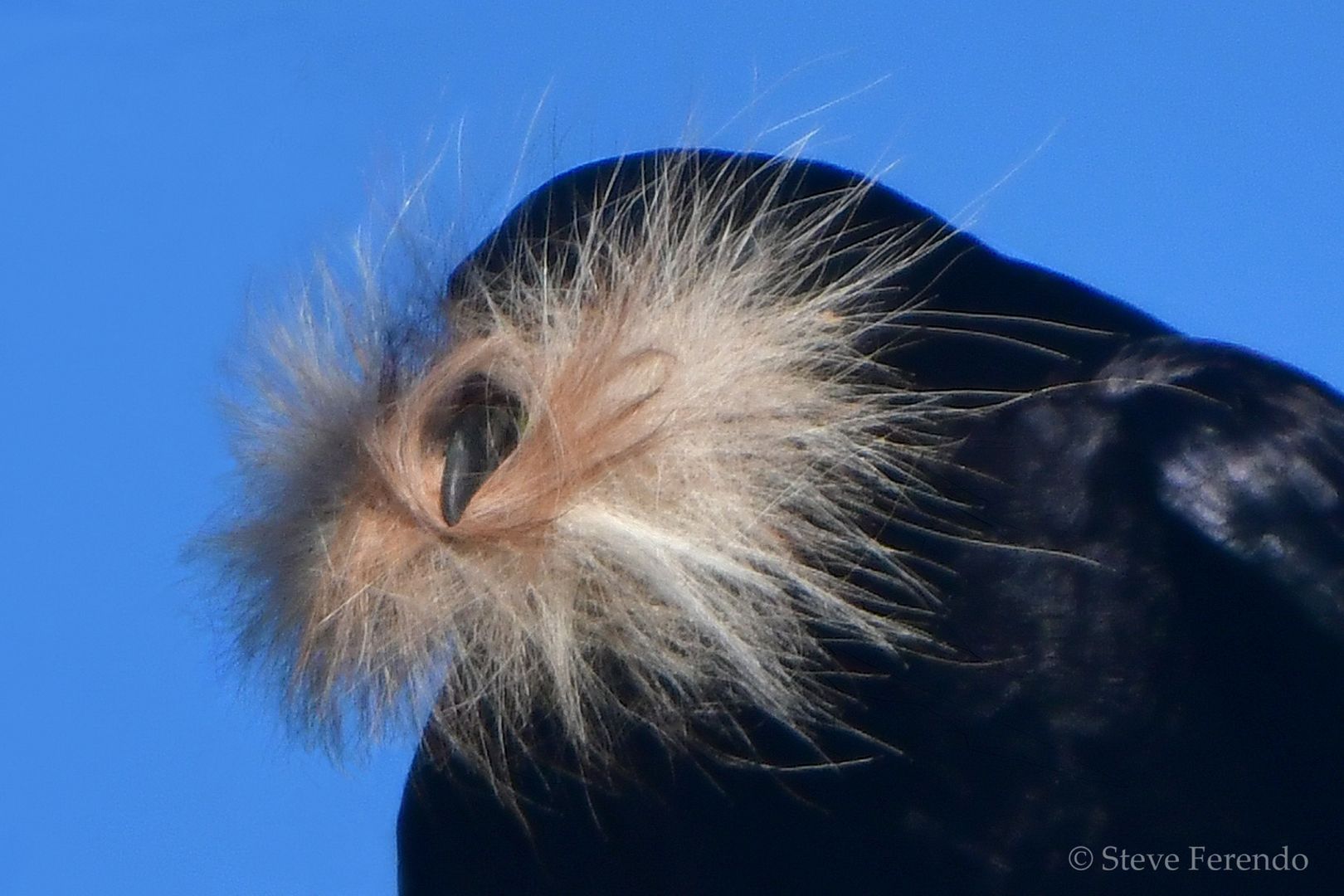 While driving through the neighborhood I noticed a crow that had secured a bit of warm material to line its nest.
From the color and texture of the hair one might guess that it is from a cat or fox...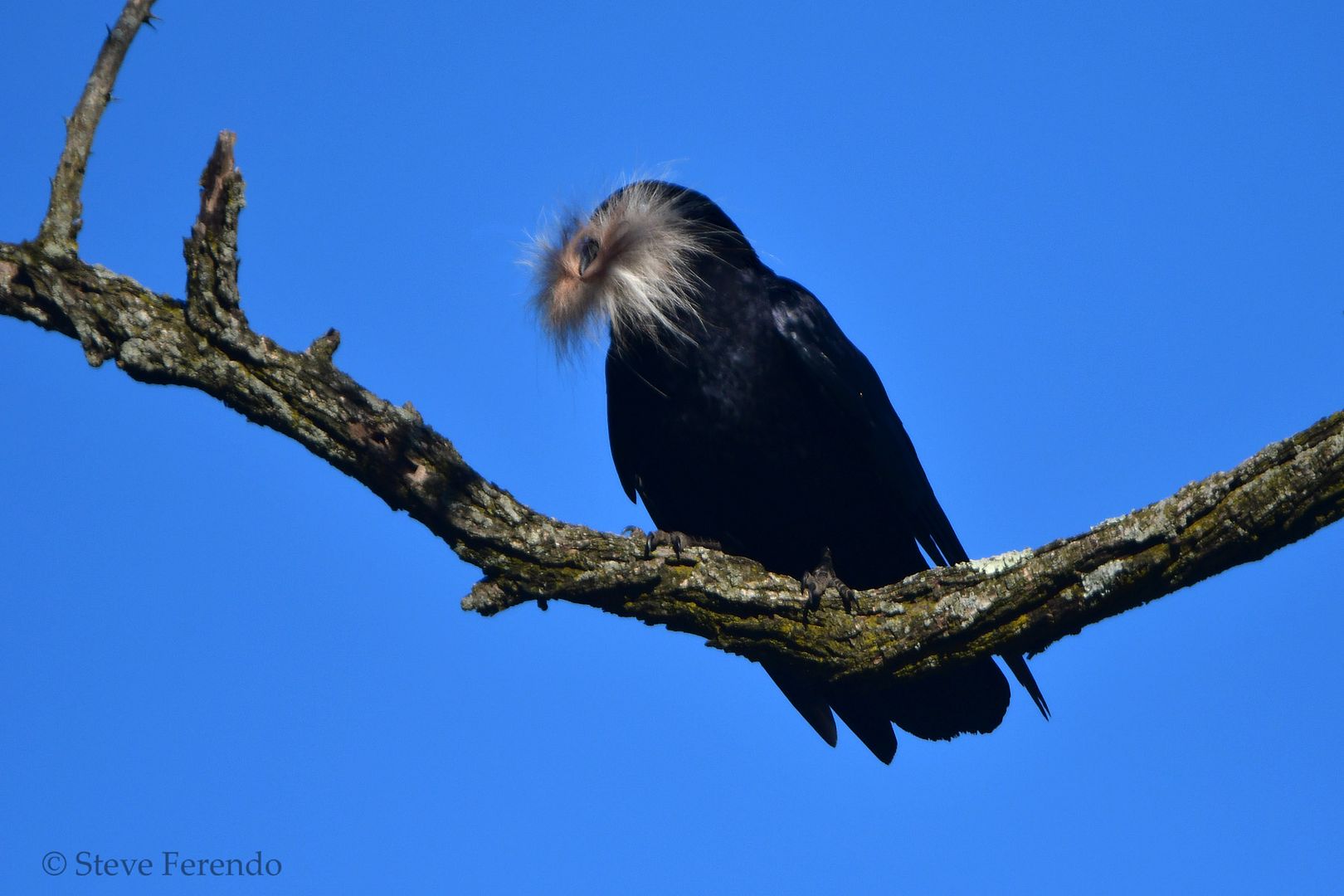 The wind was blowing the fur in such a way that it hid the eyes of the crow...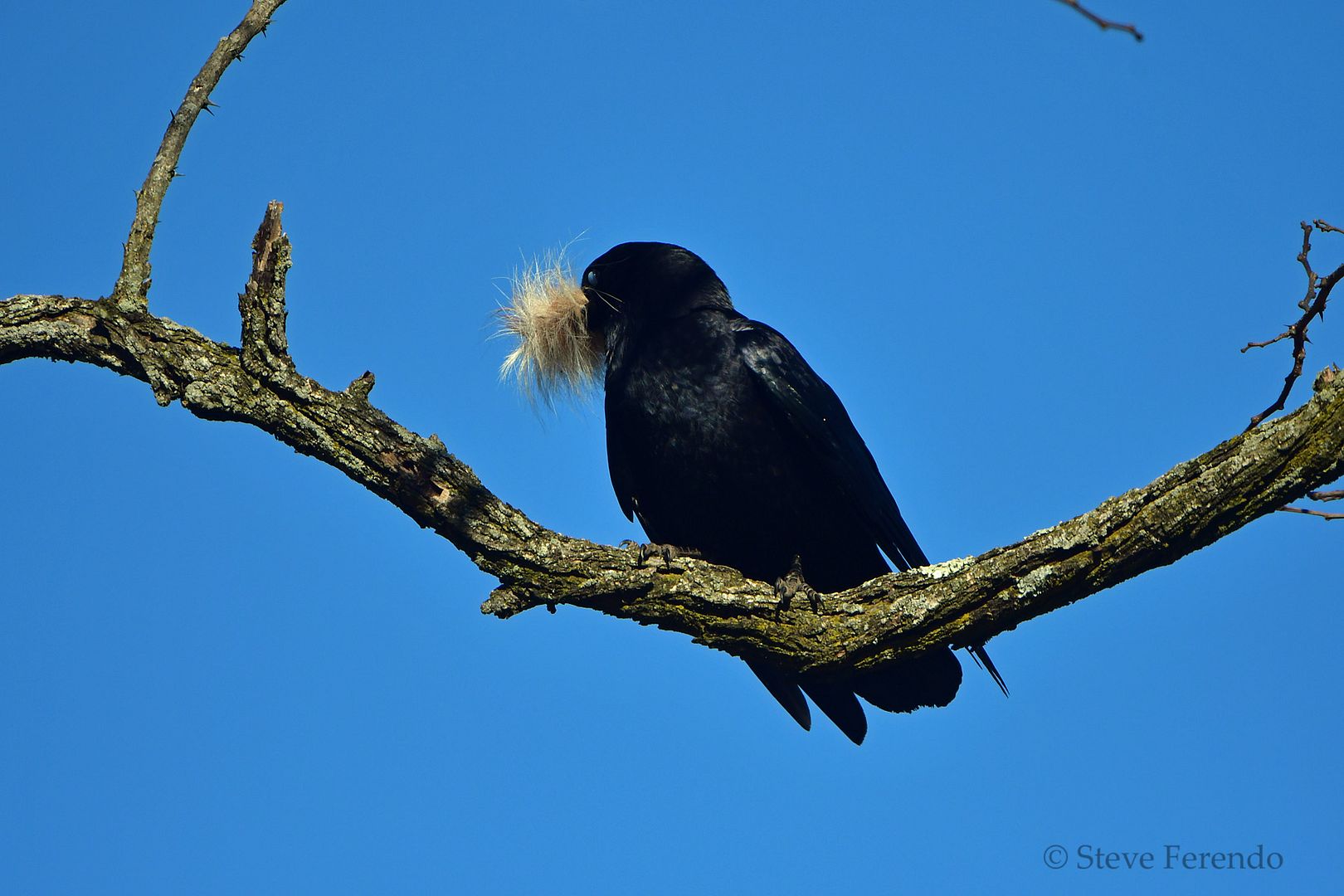 Thanks for visiting, be well, and come back soon.