As many know already, 2018 has been exceptional for snowy owl sightings. The popularity of these arctic visitors, and the resultant inconsiderate behavior among humans, has raised the ire of many birders.
Yesterday I enjoyed one of my most pleasant birding days ever; and I spent nearly four hours observing and photographing a snowy owl.
Because of the thoughtfulness of a birder, whom I have never met, I was alerted to the presence of a snowy owl on Currie Rd. in Ranson, WV. The location is only 30 minutes from our house. A welcome change from the 3.5 hour drives to Asssateague Island, which did not produce any owl sightings on the day of our visit.
When I arrived the owl was resting behind a rock pile with only its head visible. This is what it looked like with my lens set on 150 mm…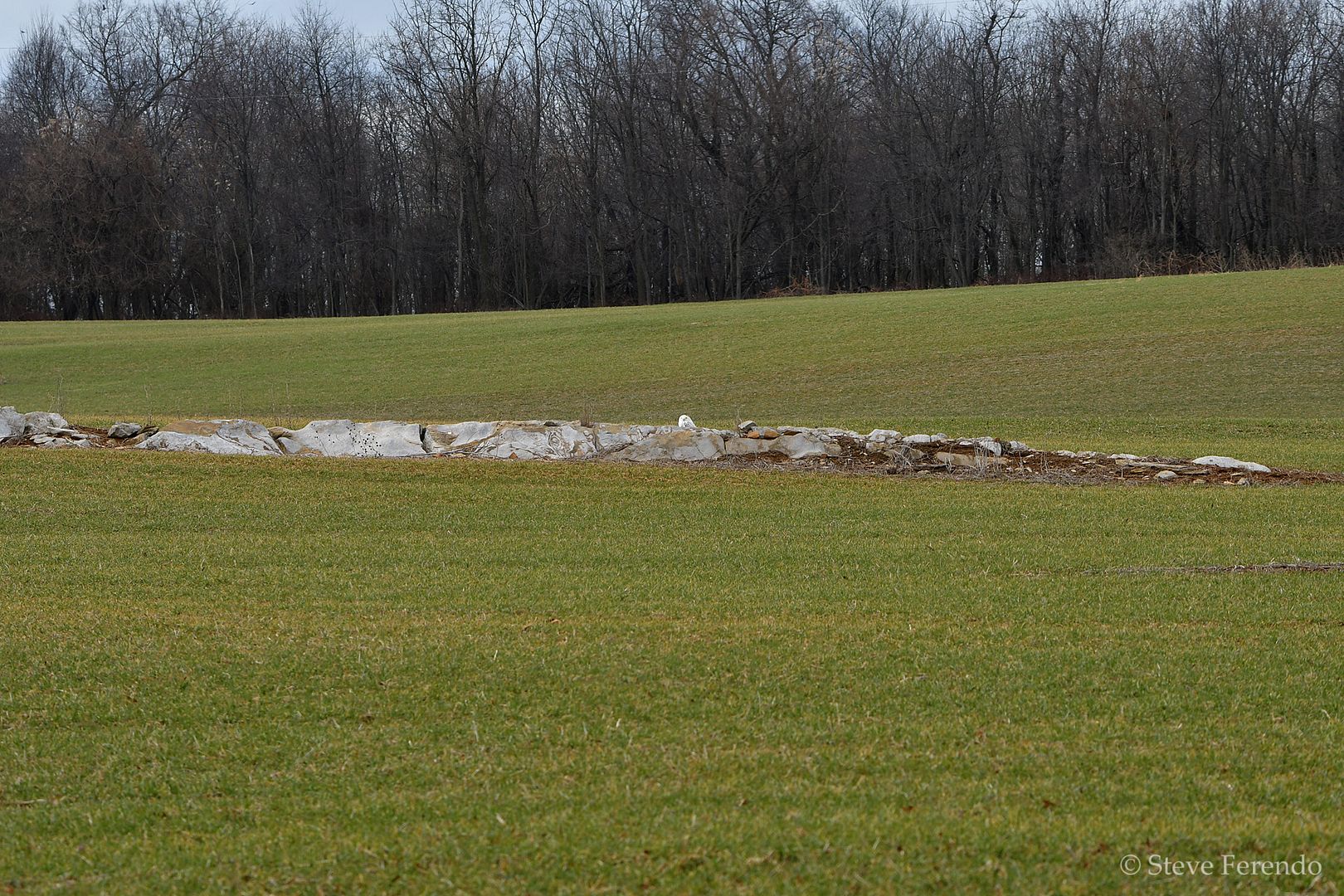 The other images in this post have been cropped...
This owl appeared to be a little sleepy...
Almost immediately upon my arrival a truck stopped and asked what I was seeing. Both occupants had long looks through binoculars and each took photographs...
This was the beginning of an afternoon during which six cars, and a school bus, stopped to inquire about the activity they had been observing lately on Currie Rd. Several of the motorists were incredulous that an owl would fly so far. I shared my limited knowledge with them, and encouraged them to use Google to learn more...
The school children were the most enthusiastic, not to mention the school bus driver! Almost all of them expressed interest in learning more about snowy owls…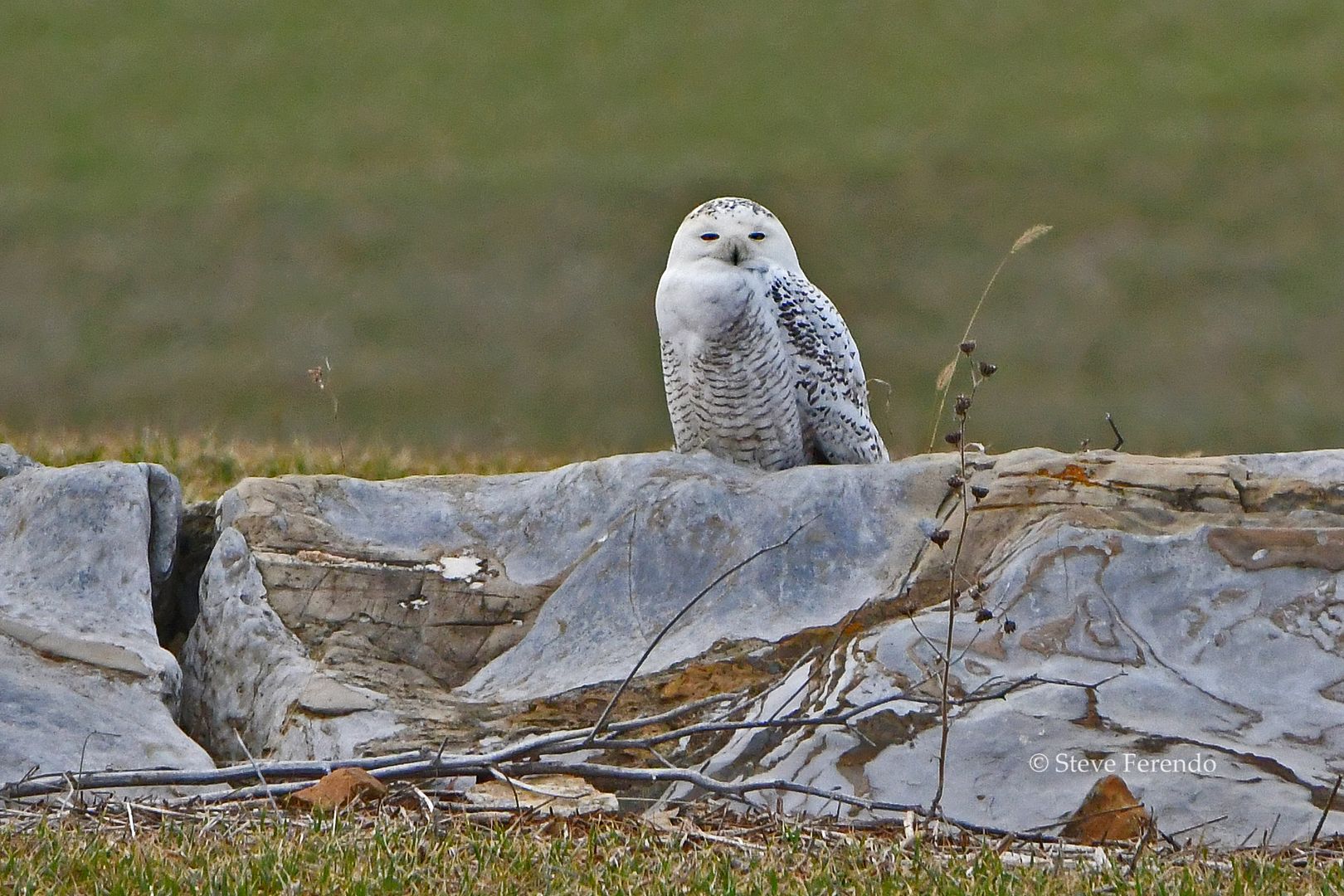 Hopping from behind the rock to the top of it was the closest thing to a flying sequence that I was able to get...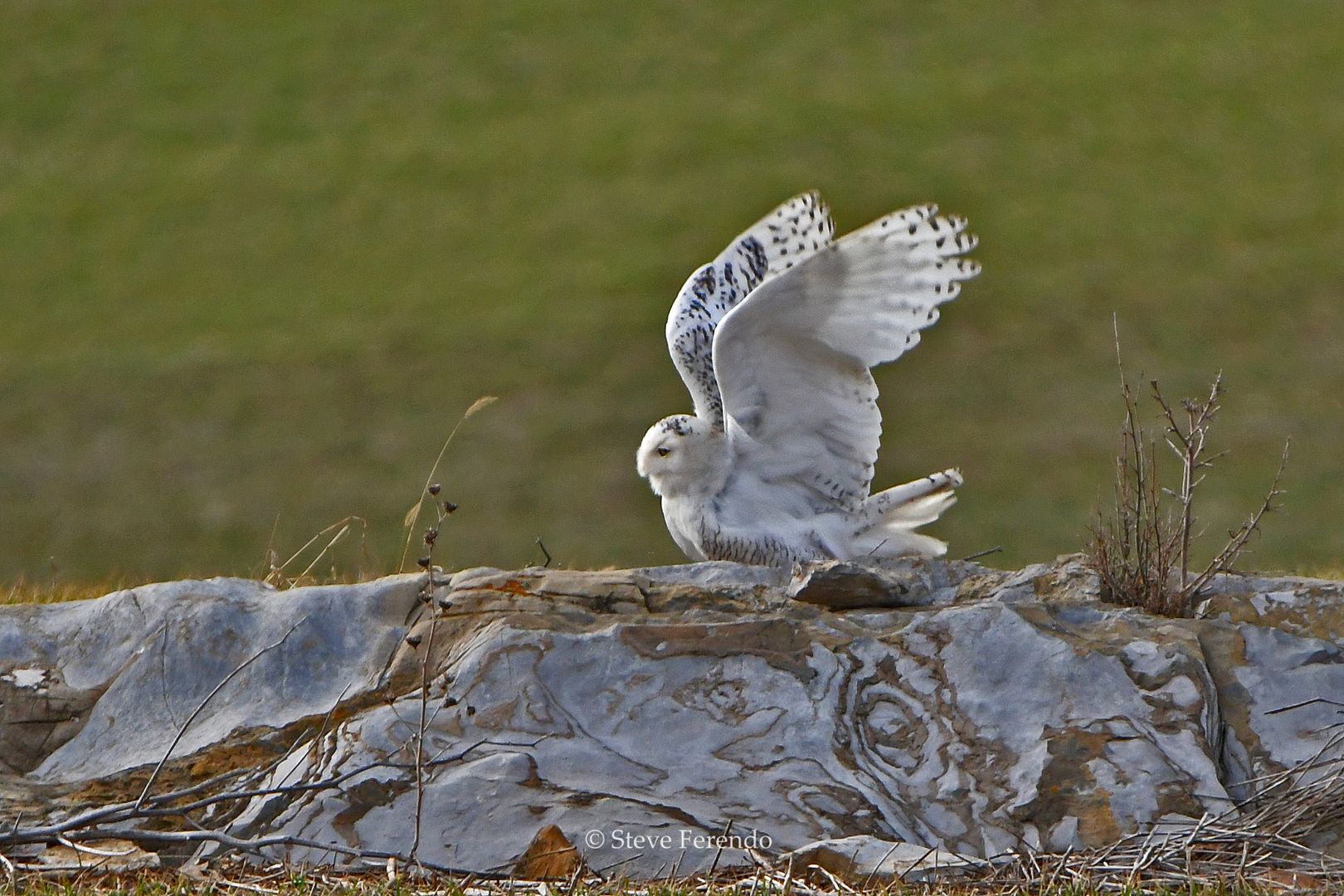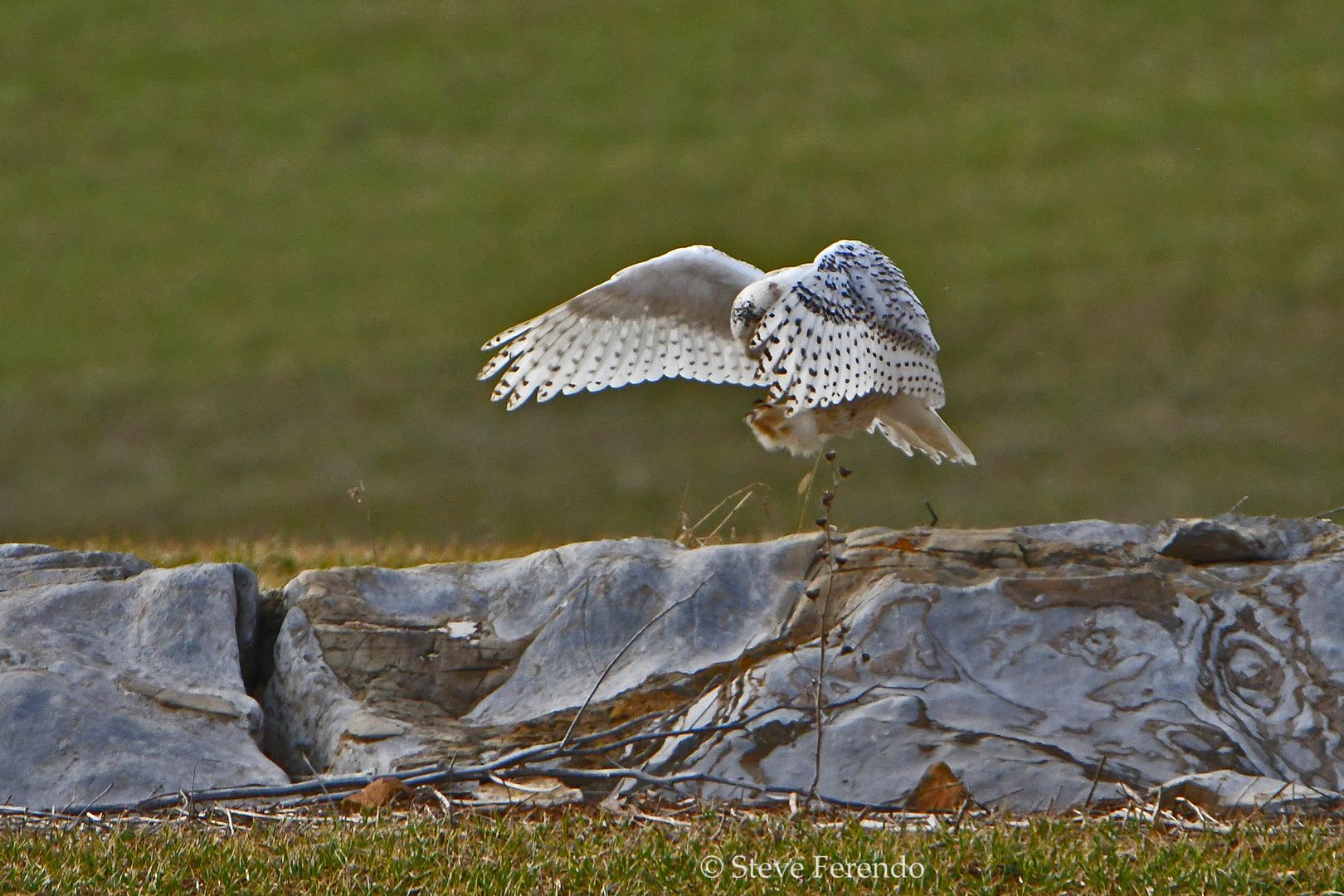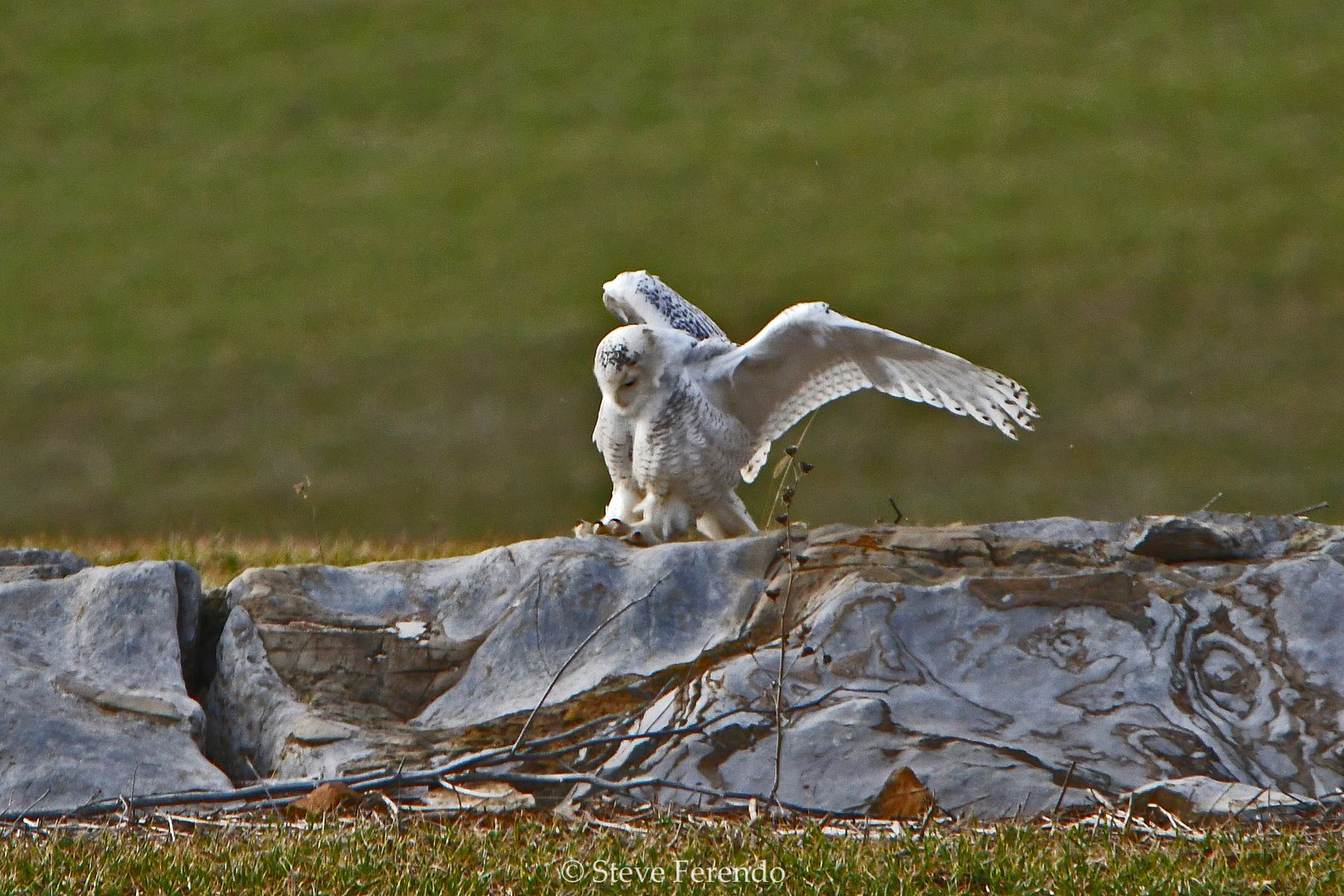 Apparently when this individual owl gets bored it likes to pick up a stick, drop it, pick it up again, over and over...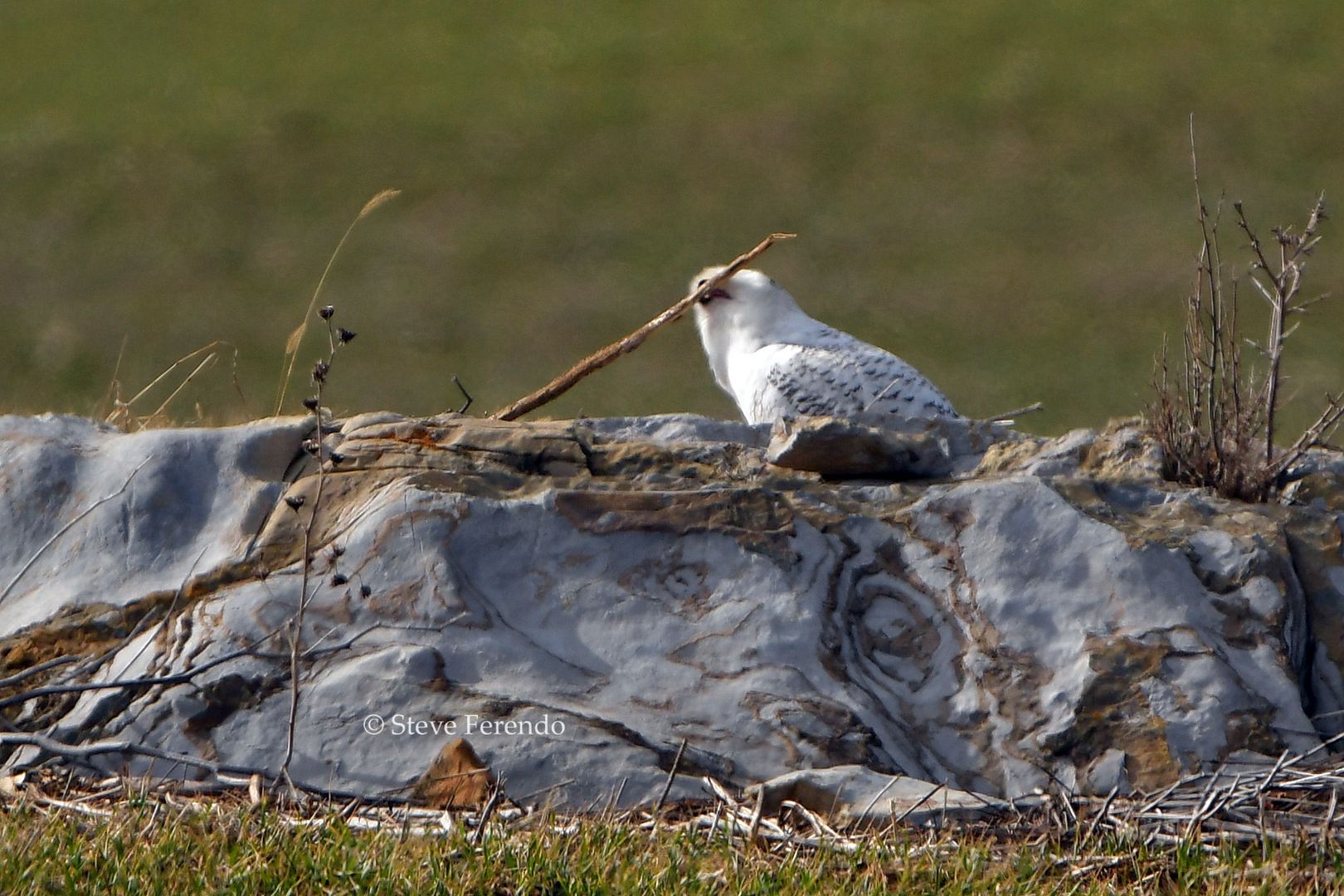 Sharing bird locations with other birders, and encouraging non-birders to get involved, is the true spirit of birding. In my opinion, it doesn't get any better.
Thanks for visiting, be well, and come back soon.