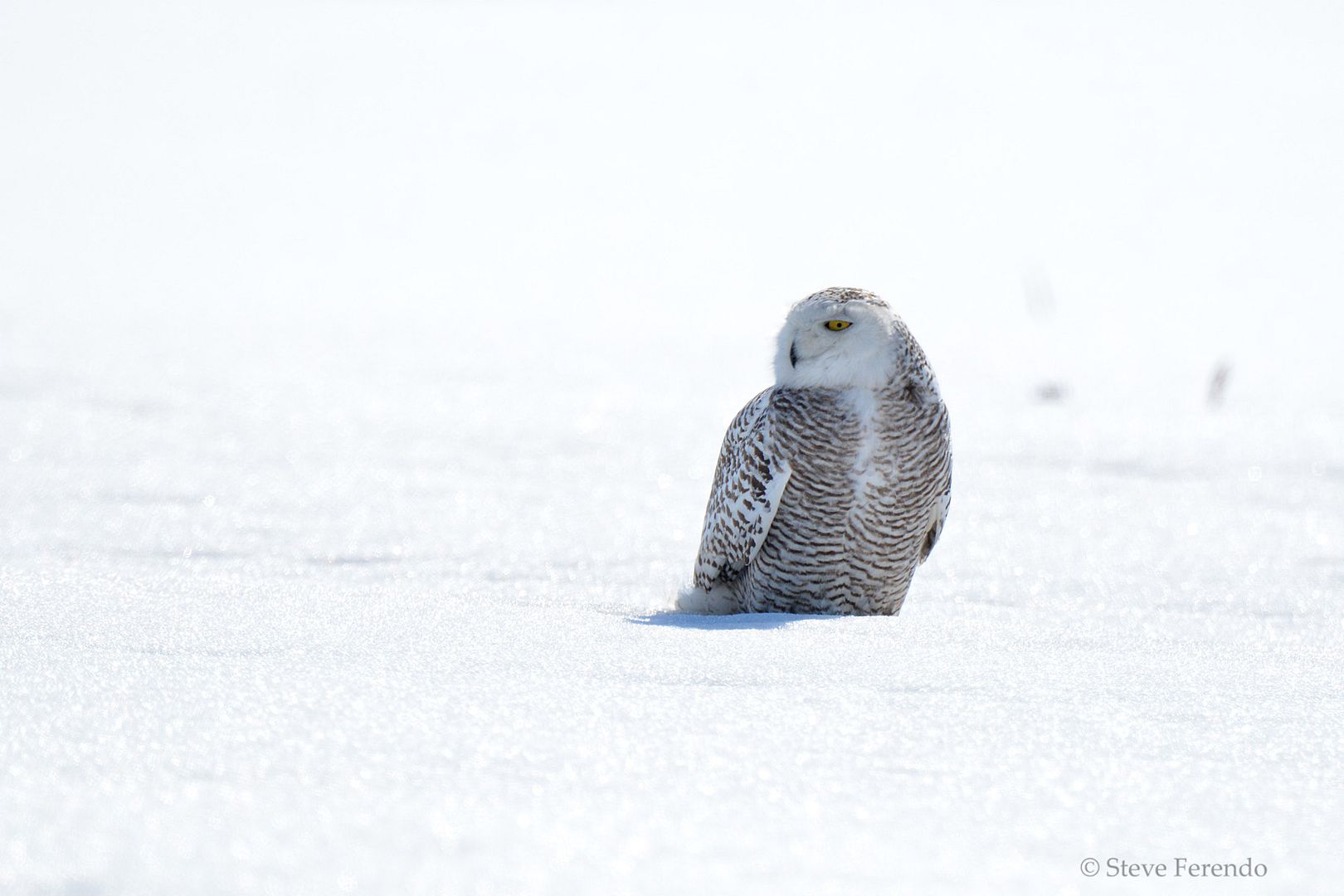 With the current irruption of snowy owls occurring across much of the United States I am aware of a division that is taking place among outdoors men and women.
This division is caused a differences of opinion about whether to share the locations of snowy owls, and with whom one should share.
I believe that the desire to see and photograph these beautiful birds has a deep and common origin in all of us. That commonality is that we were all hunters once. Long before bird watching or wildlife photography, our ancestors were hunters. Even though our world has changed, and along with it our lifestyles, the instinct to hunt that has been programmed into our brains since the dawn of mankind still persists.
For many, wildlife photography and observation can take the place of hunting. These activities can appease our subconscious need to stalk and subdue our prey...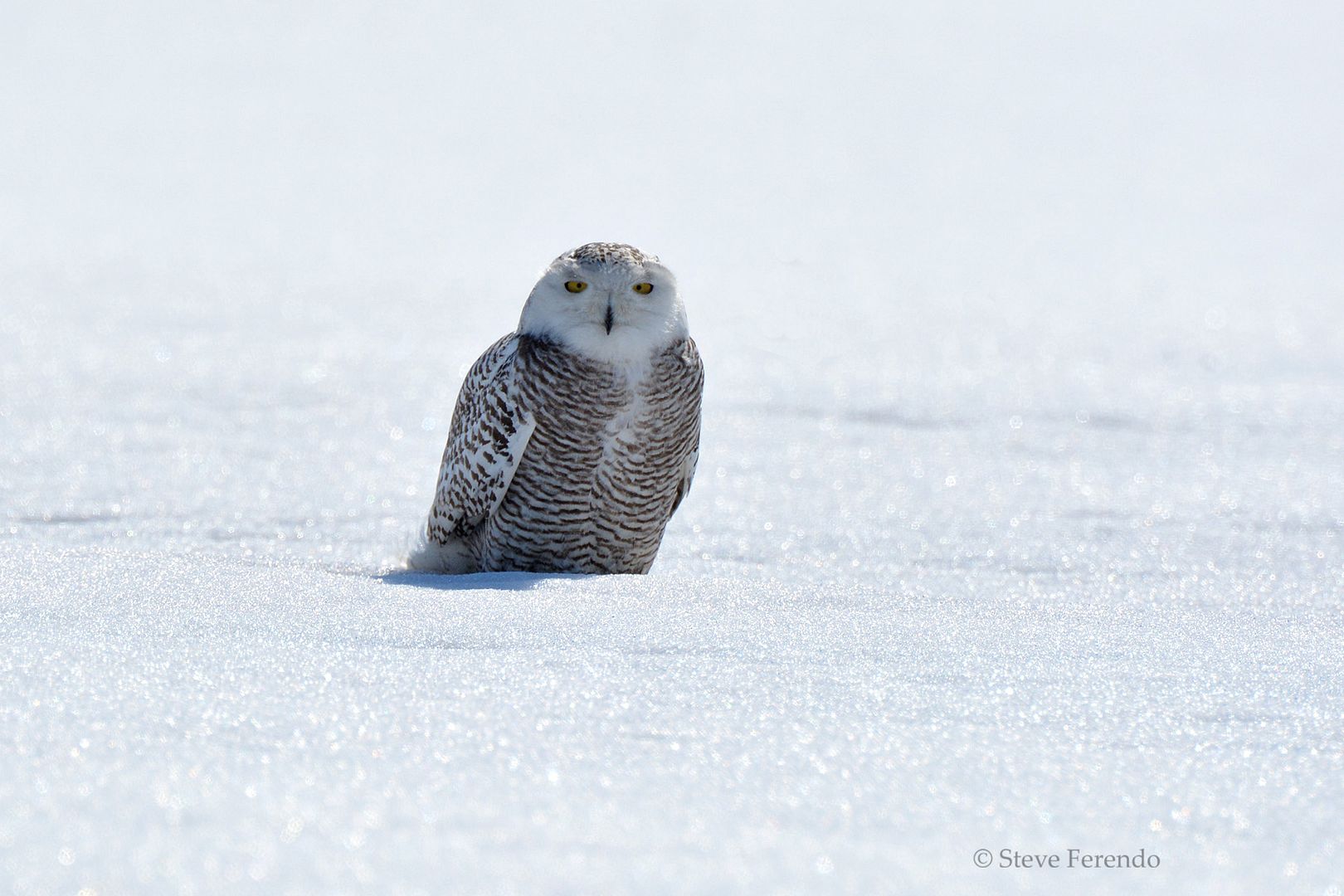 Finger pointing and laying blame has become a common thread in our culture. Bird watchers often criticize photographers for trying to get too close to their subjects; which often results in a flushed bird that no one gets to observe or photograph. Photographers often complain that birders ruin their photo opportunities by standing in their carefully planned compositions. Both groups tend to forget that we are all in the field for the same reason. We have a deep and powerful desire to observe and experience nature and the natural world.
Over the course of my lifetime I have had the role of hunter, birder and photographer...sometimes all three at the same time. One thing that I have learned is that there are thoughtless individuals in these and all other groups.
Trying to perpetuate our personal agendas and biases by denying information to others will do more harm than good. Personally, I prefer to share wildlife sightings with others. I clearly remember the deep gratitude that I felt when someone shared the location with me of my first snowy owl. I believe it is my duty to pay it forward so that our ranks will increase with people who also cherish wild things. I believe people will only fight to preserve the things that they love. If we do not share these creatures with others, how will they learn to love and want to preserve them?
If you share a location with me, and you ask me to keep it secret, I will. I respect the fact that I only know the location through your generosity.
If I locate an uncommon bird or animal, unless it is on private property that the owner does not want disclosed, I will inform birders and photographers in the hope that others might feel that special excitement that could spark an interest that might last a life time.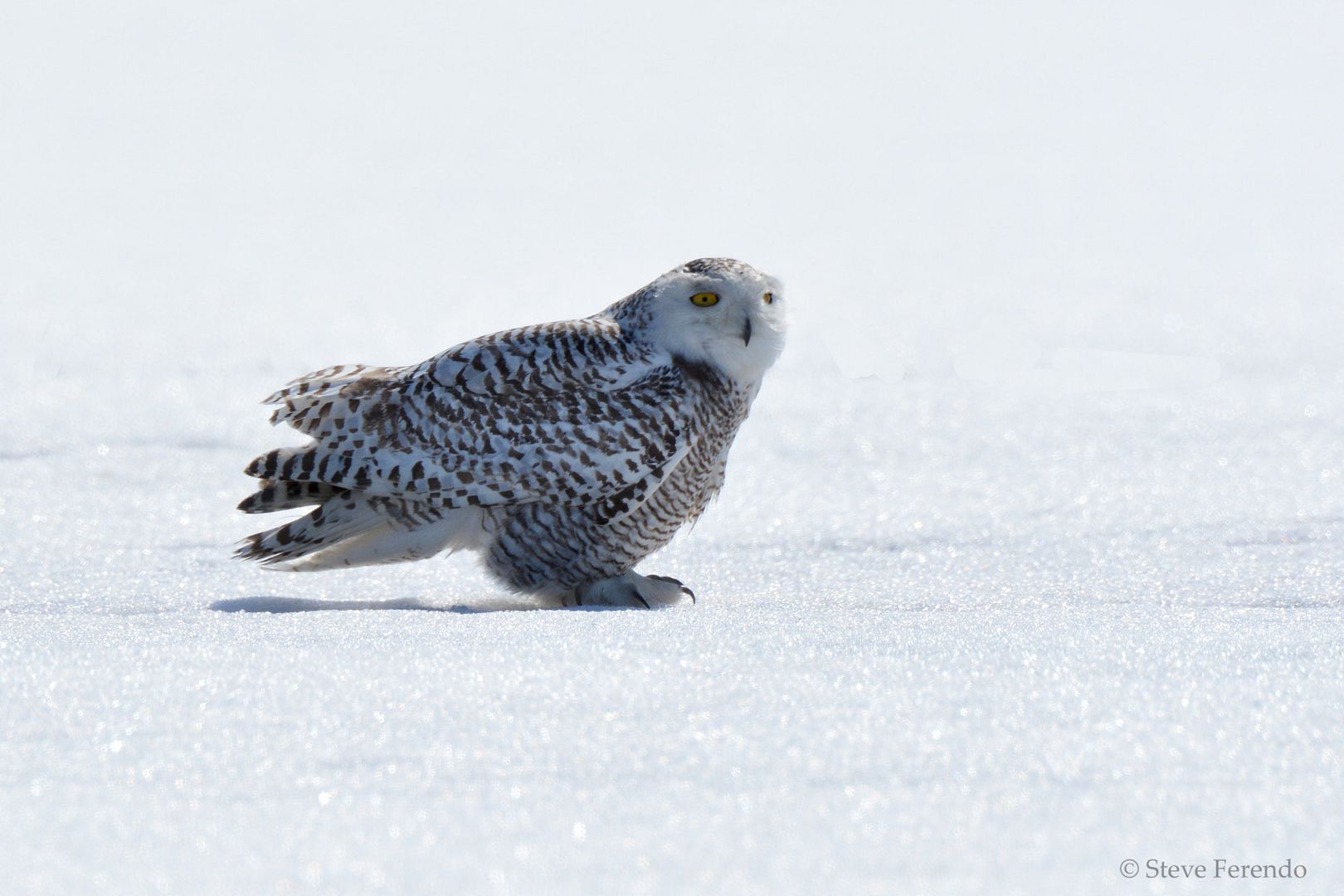 The snowy owl depicted in this post was photographed in Pennsylvania in 2014.
Thanks for visiting, be well, and come back soon.