The number of gray squirrels seems to be at a record high. Probably due to a lack of hunters pursuing them in modern times. Forty years ago I knew many folks who looked forward to opening day of squirrel season almost as much as deer season. Today, I can't think of anyone who hunts squirrels in our area.
A cavity in a tree can provide shelter to a variety of wildlife from owls to chickadees...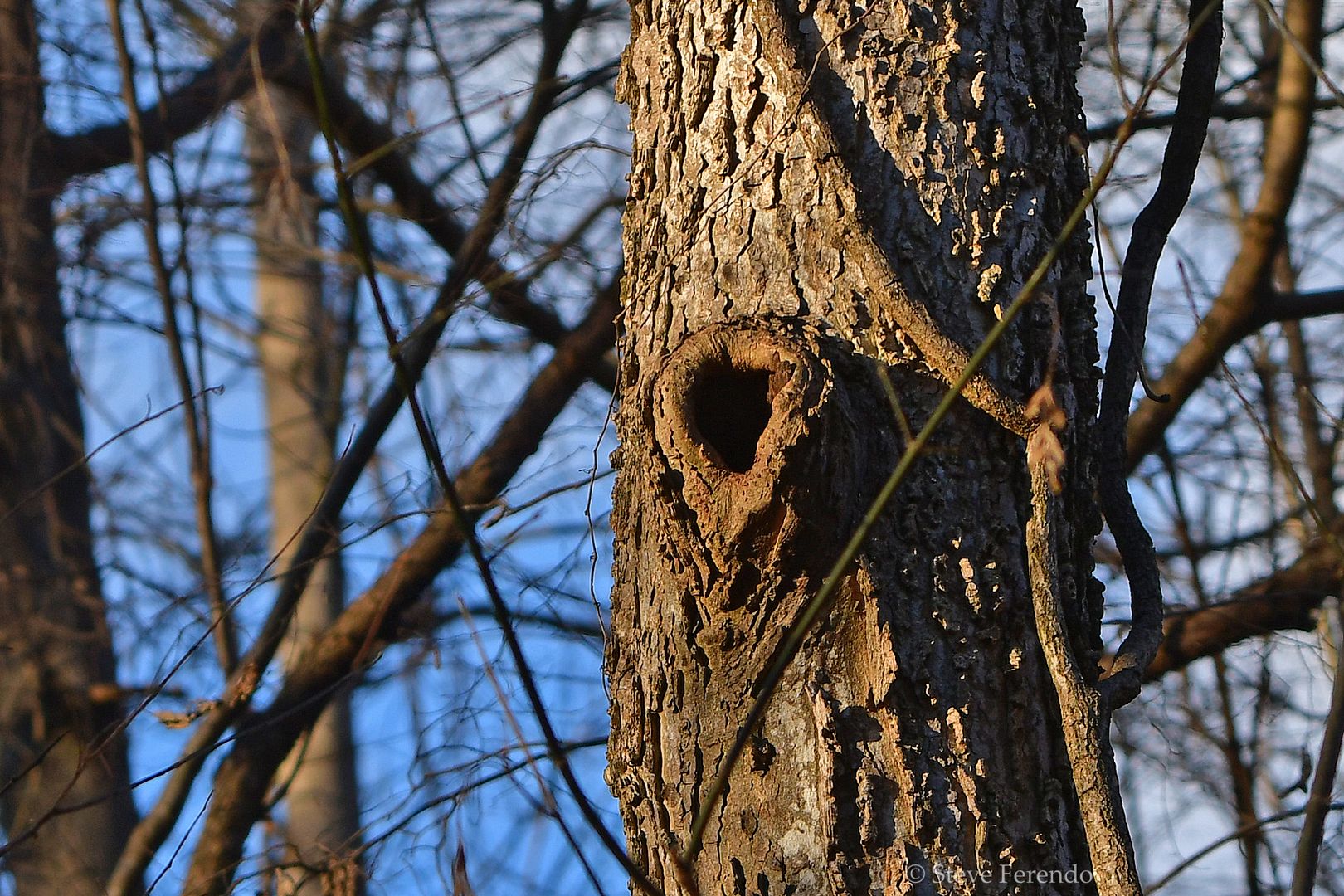 In this case a squirrel has claimed this "den tree" as a snug place to spend the winter...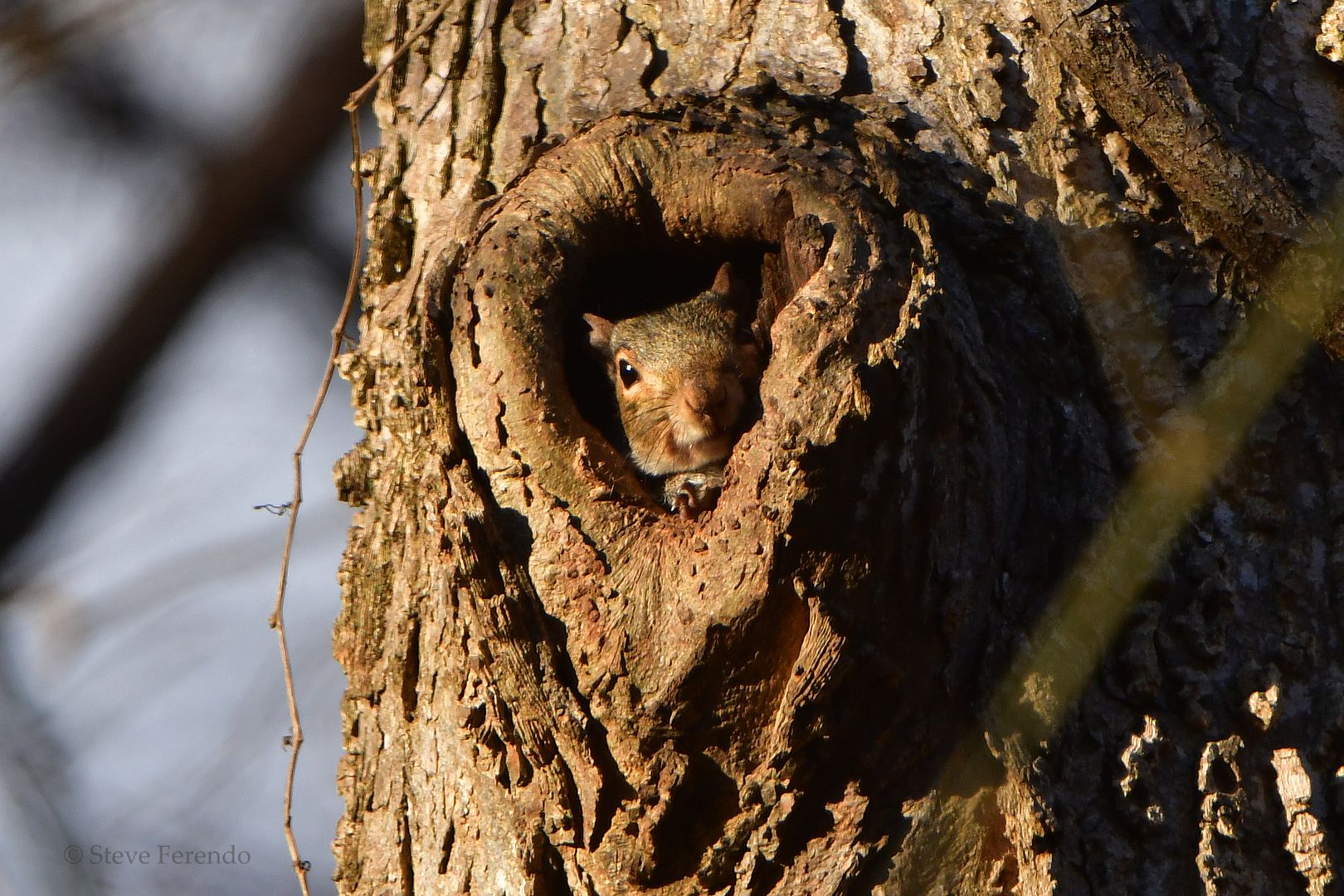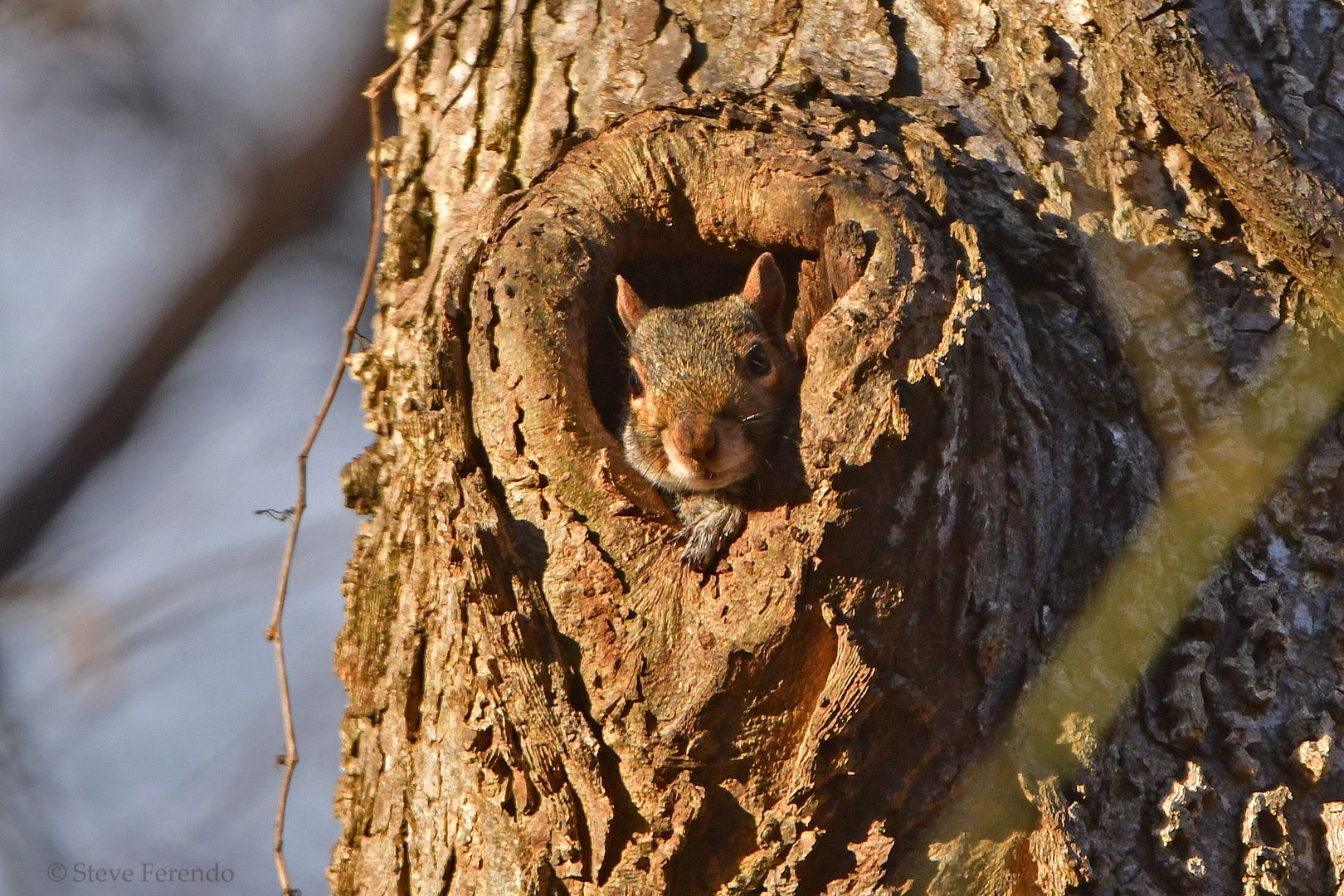 On almost every outing I see squirrels stashing nuts to get them through the time when snow will cover the ground, making foraging more difficult...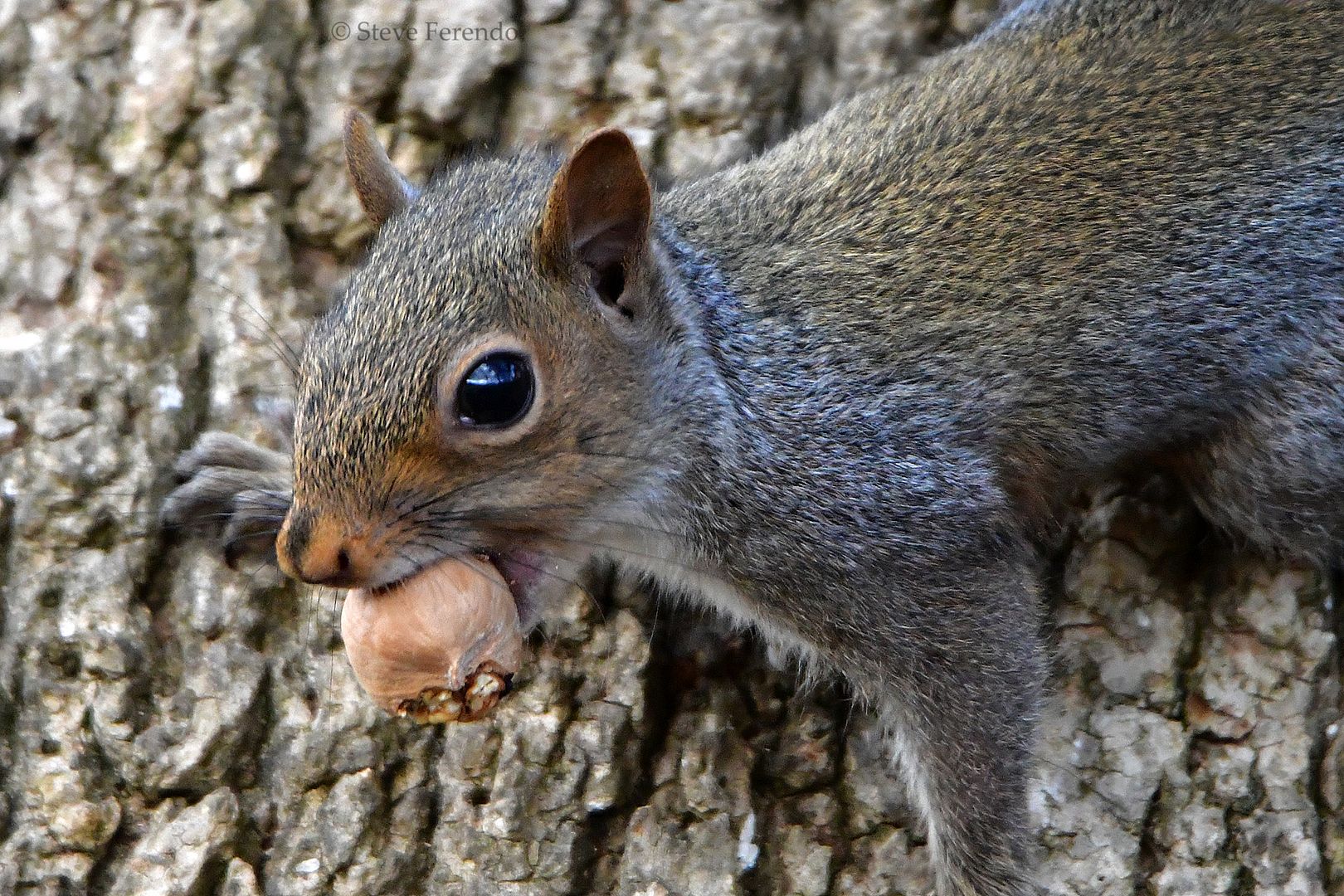 This lucky squirrel has a convenient perch at the entrance to it's den on which to eat and watch the world go by...
Thanks for visiting, be well, and come back soon.