When I begin my outings each day I never know what I might find. The one constant is almost always an encounter with a bird. They brighten our landscape with their presence and entertain us with their antics. Even when they can't be seen, their calls and songs add the promise of a sighting and a photographic opportunity. What a boring place the world would be without birds.
Over the past couple of days I have found nightshade fruits and wild grapes attracting a wide variety of birds. Some of which were:
Eastern bluebirds...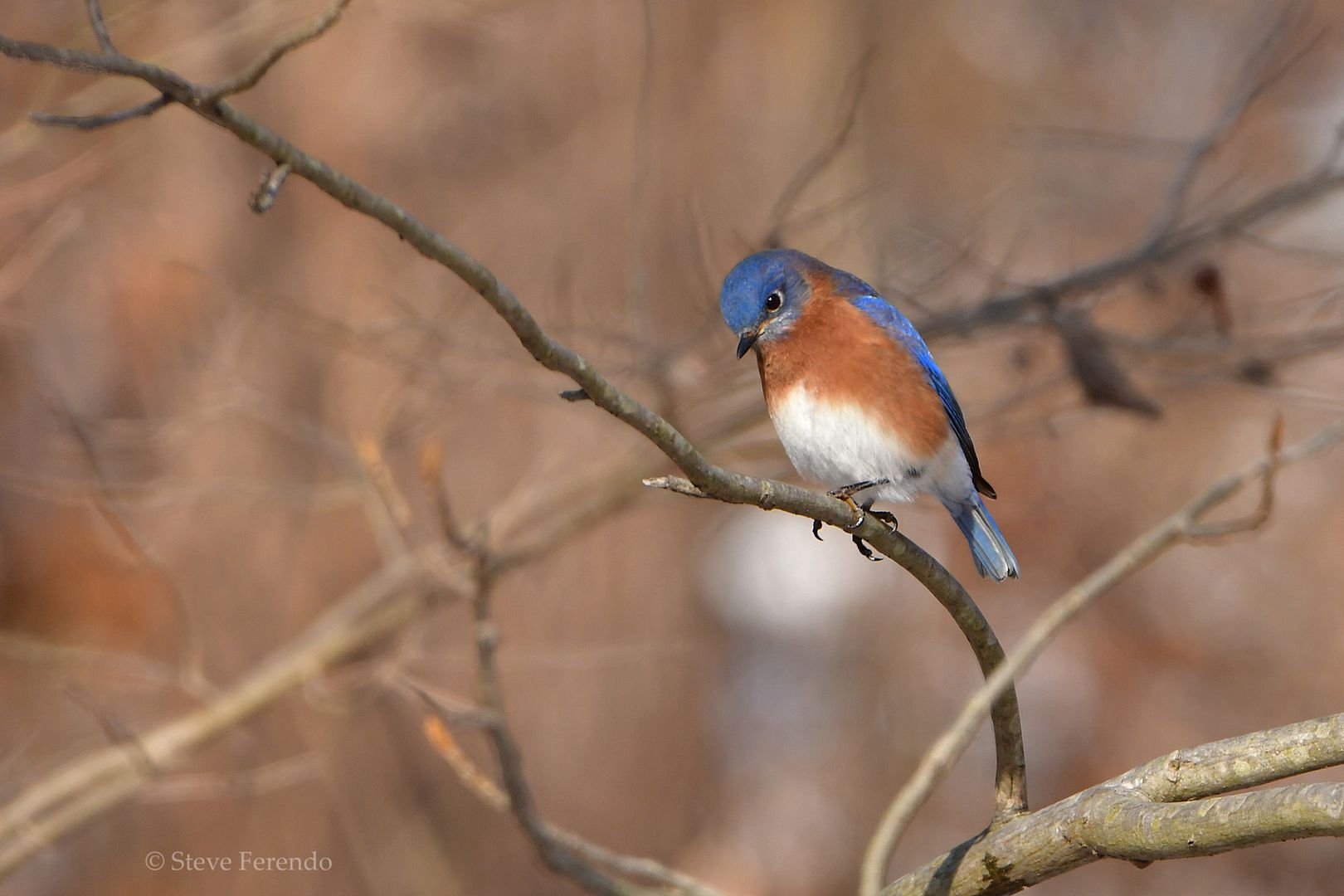 American robins...
Cedar waxwings...
Downy woodpeckers...
Yellow-bellied sapsucker...
Female cardinal...
Brown creeper...
Dark-eyed junco...
Carolina wren...
Black-capped chickadee...
American goldfinch...
House or purple finch...
Song sparrow...
In a field where a deer carcass lay were two bald eagles...