Many of you know that our 2017 trip to the Rocky Mountains was cut short when I suffered a stroke in Wyoming and had to be air lifted to a hospital in Idaho. Thanks to good fortune, and good medical care, I have recovered very nicely.
I go out often seeking wildlife to photograph in our local environs. Unfortunately, foliage is thick and impenetrable making it difficult to spot wildlife until the leaves begin to fall.
I am looking forward to visiting the town of Benezette, located in Elk County, Pennsylvania later this month to photograph the free roaming elk herd that the area is known for. Here are some images taken in Elk County during pat visits…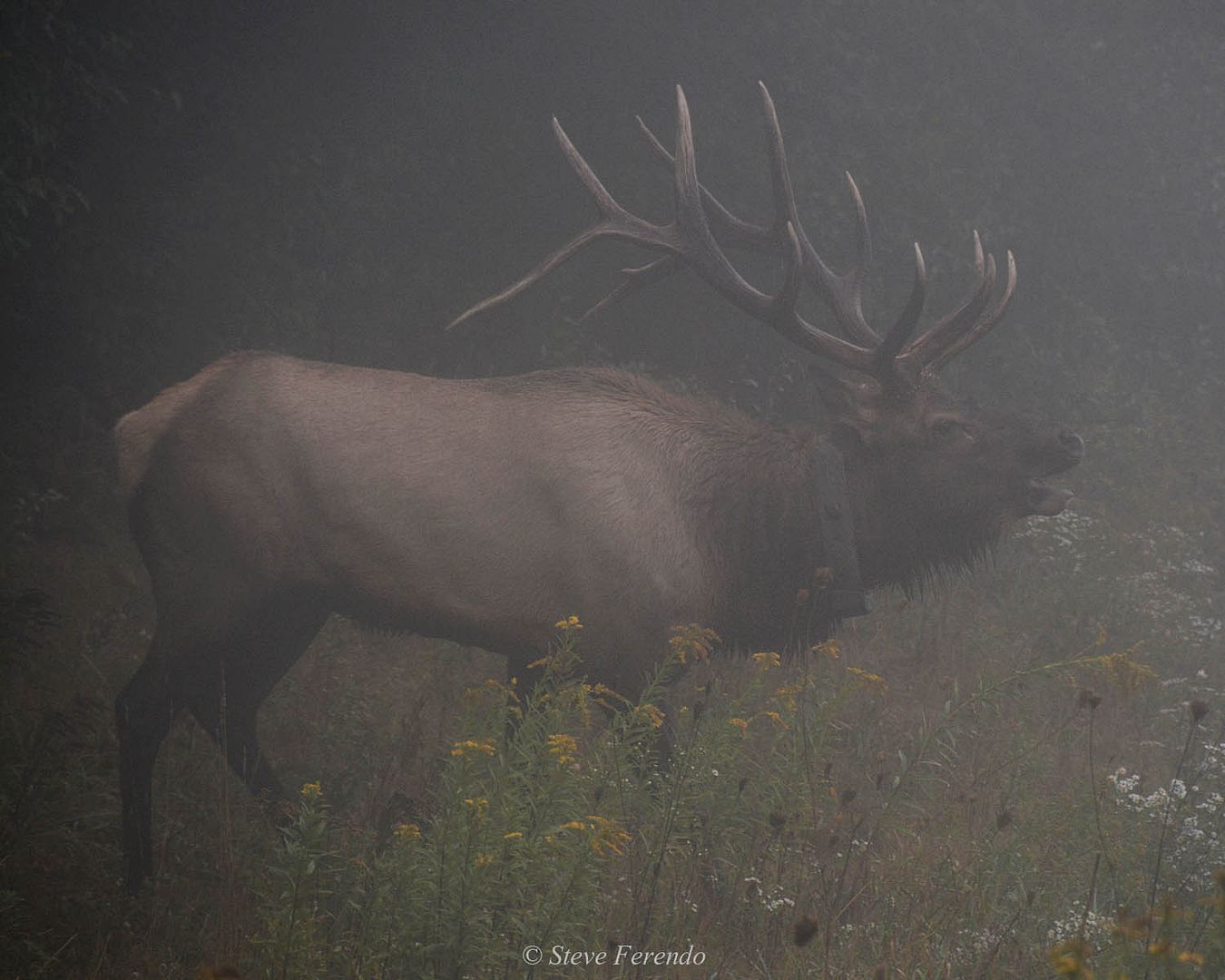 It is eerily haunting when a mature bull emerges from dense fog bugling to signal his dominance...
Bulls pursue cows and attempt to gather harems at this time of year...
Young bulls spar, but have almost no chance of breeding until they are older...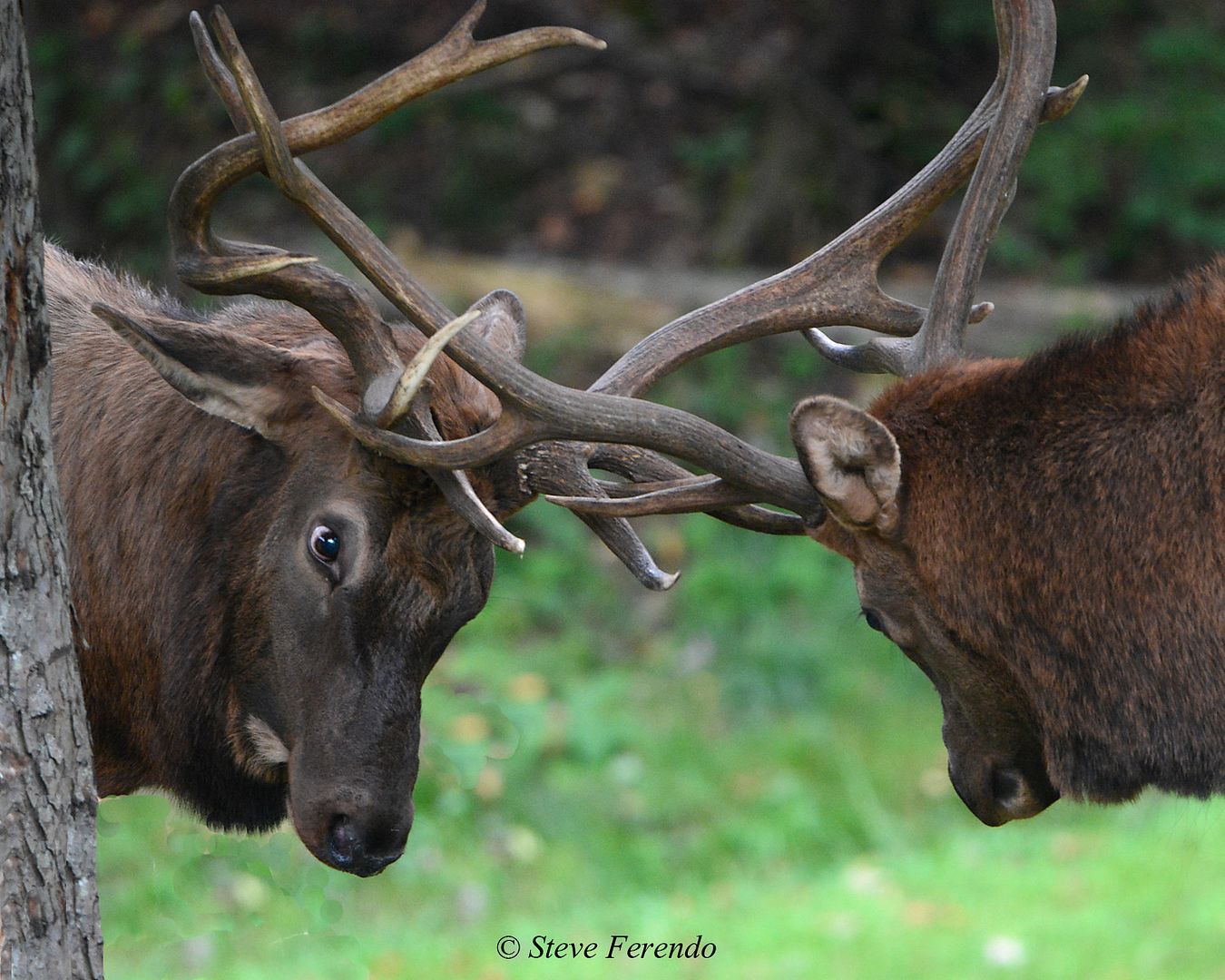 Mature bulls fight in earnest for the right to breed...
While some bulls make other displays to gain the attention of the cows...
This young bull displays an antler abnormality called "helicopter antlers"...
The next image is a mature bull with the same condition...
Antlers come in all shapes and sizes...
While searching for elk we will be off the grid. New images will be coming when we get to an area with internet service.
Thanks for visiting, be well, and come back soon.