I am often asked if I have a favorite animal to photograph in the Rocky Mountains. The honest answer is "whichever species that will allow me to get good images" is my favorite for the day. On the day these images were taken, a grizzly bear sow and her cub were my favorites...
These bears live on the east side of Yellowstone Lake and are often seen near Lake Butte Overlook...
On this day, we first spotted them feeding on a hillside above the road. Due to the amount of downed trees in the area they often use the road as a convenient way to get around...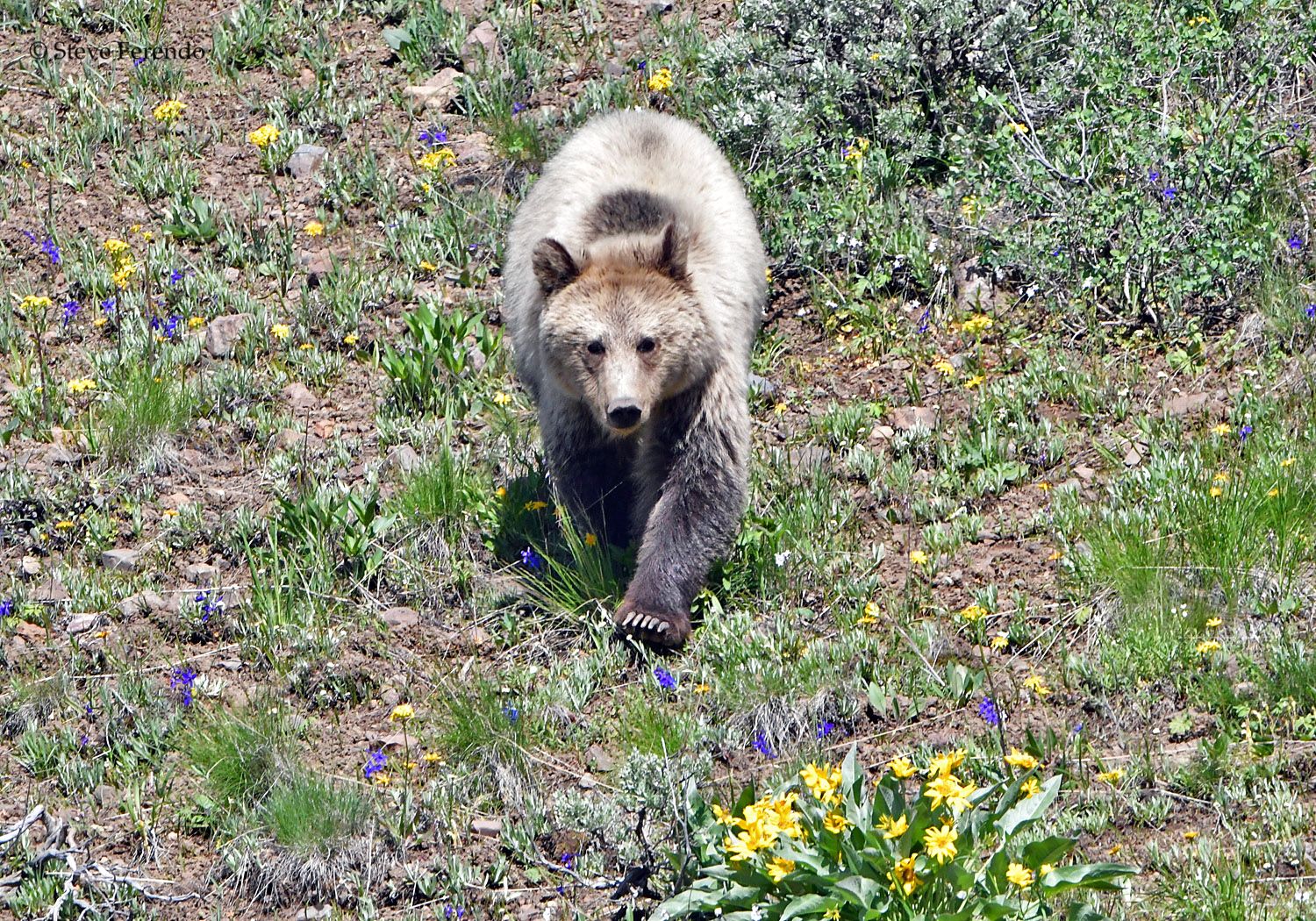 It can be intimidating to see them coming down the hill to road where one is standing...
The bears followed the road for a short distance before climbing the hill again...
As the sow passed my location she paused for a bite of grass...
In the next image she is passing behind a tree. Can you see her eye?
On the hill above the road they resumed feeding...
In the last image the cub seems pleased to be leaving the road and all of the humans behind...
Thanks for visiting, be well, and come back soon.