Each spring park visitors look forward to seeing the first newborn bison calf of the season. For as long as we have been visiting Grand Teton and Yellowstone newborn calves have been referred to as "red dawgs". I don't know how the name originated but I suspect that it has something to do with their coloration and the fact that they are about the same size as a medium size dog.
Whatever the origin of the name, we saw our first red dawgs in Grand Teton before coming to Yellowstone...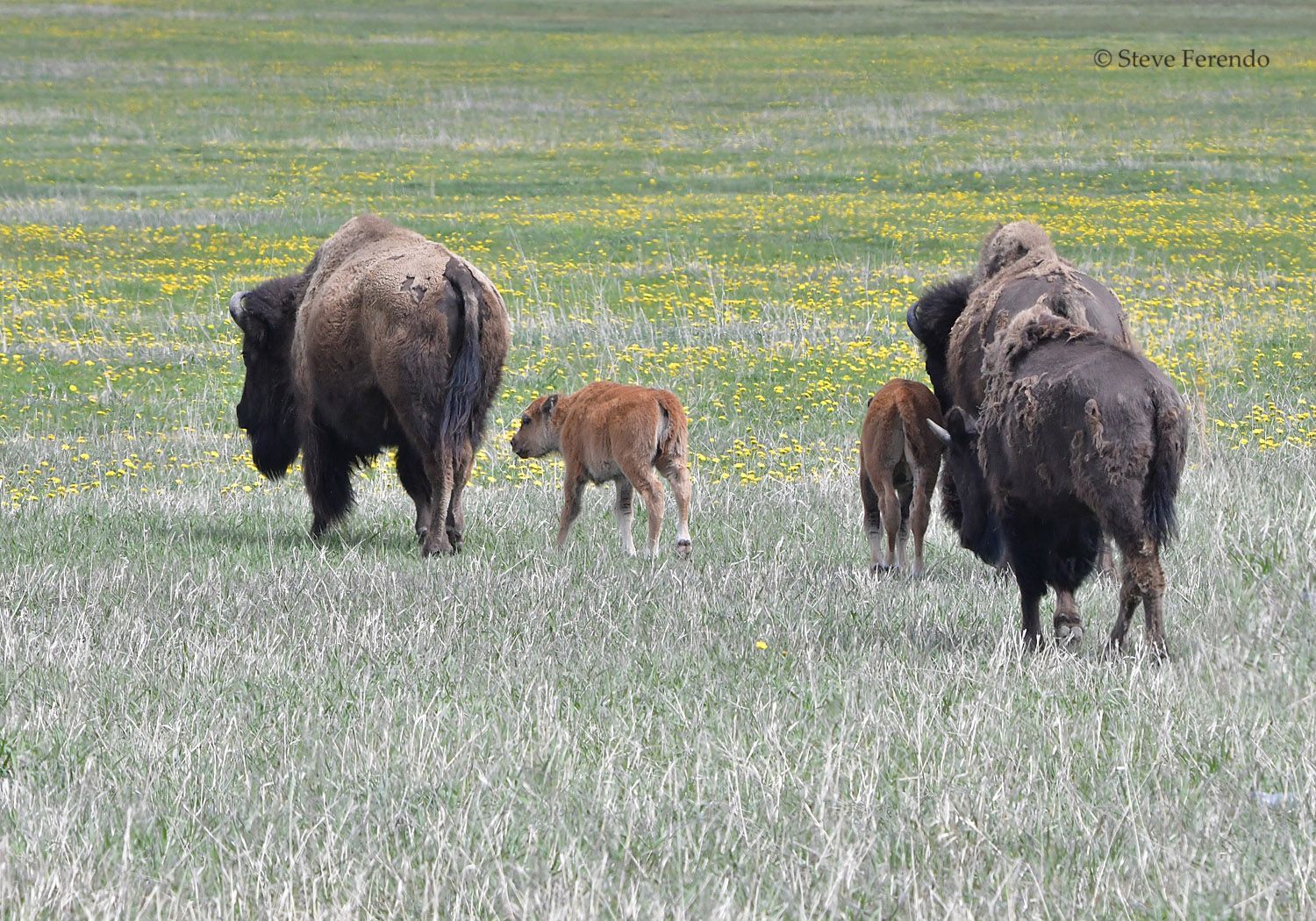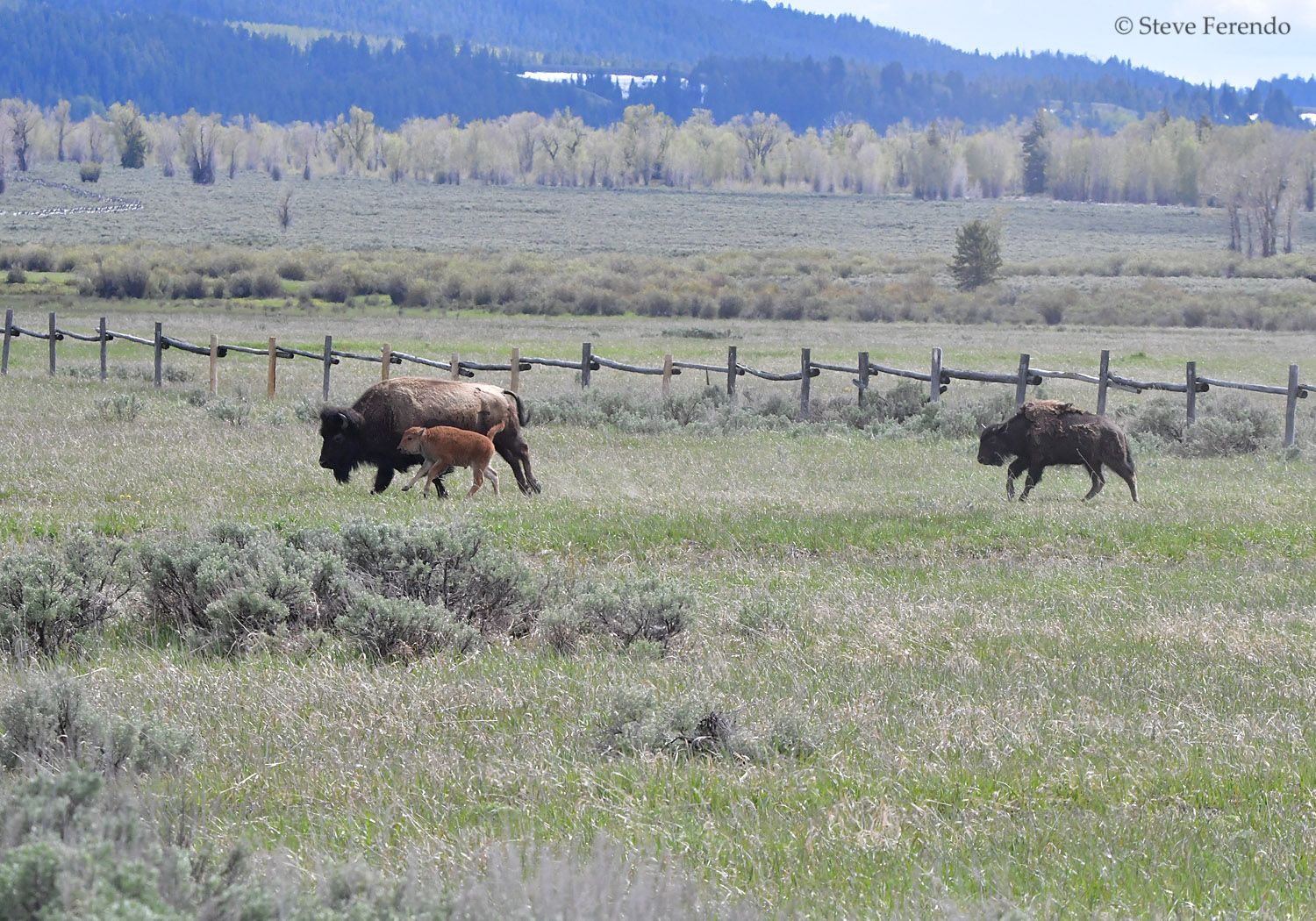 Yellowstone's famous Lamar Valley is well known for the bison who call it home...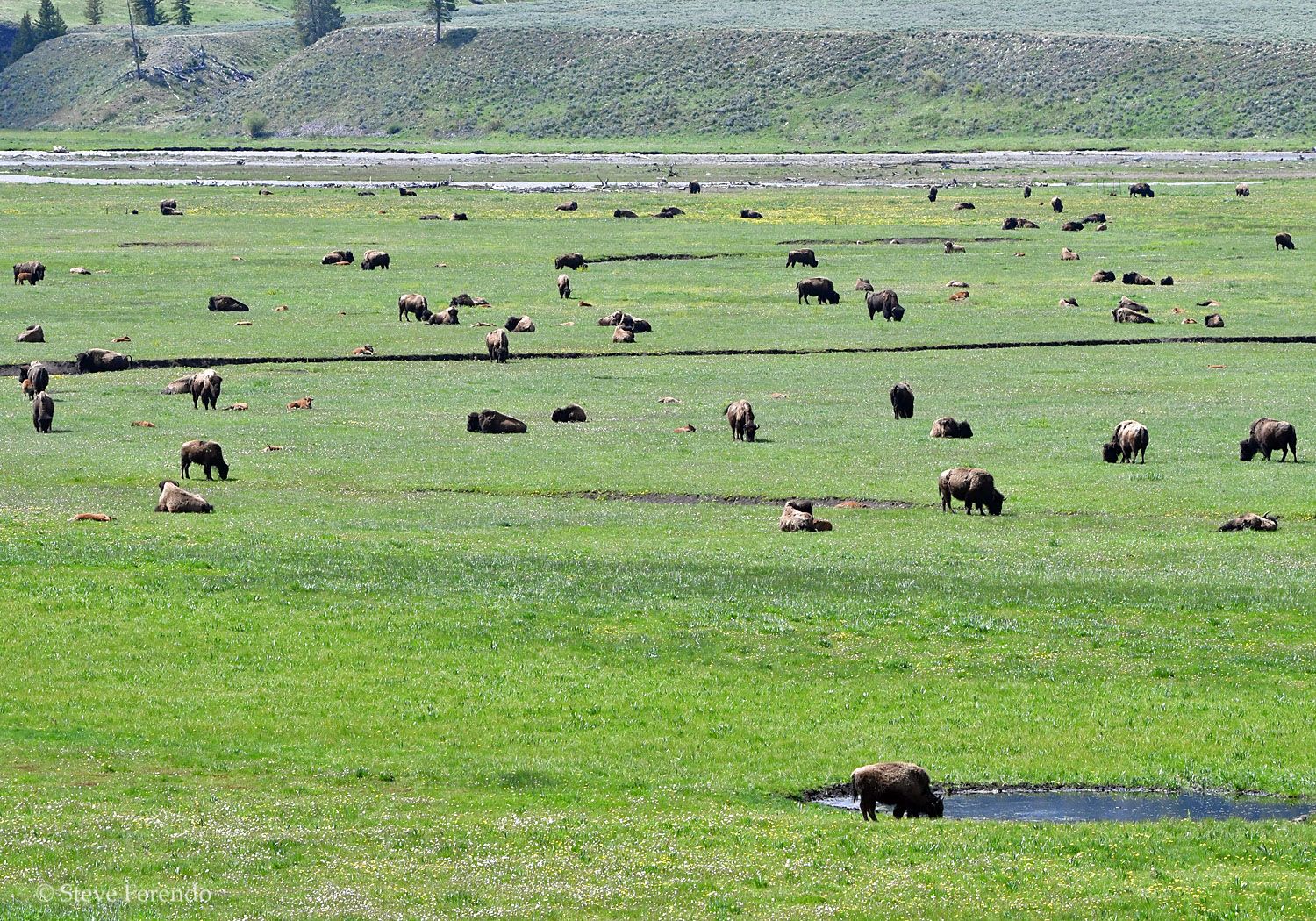 Red dawgs were everywhere we looked...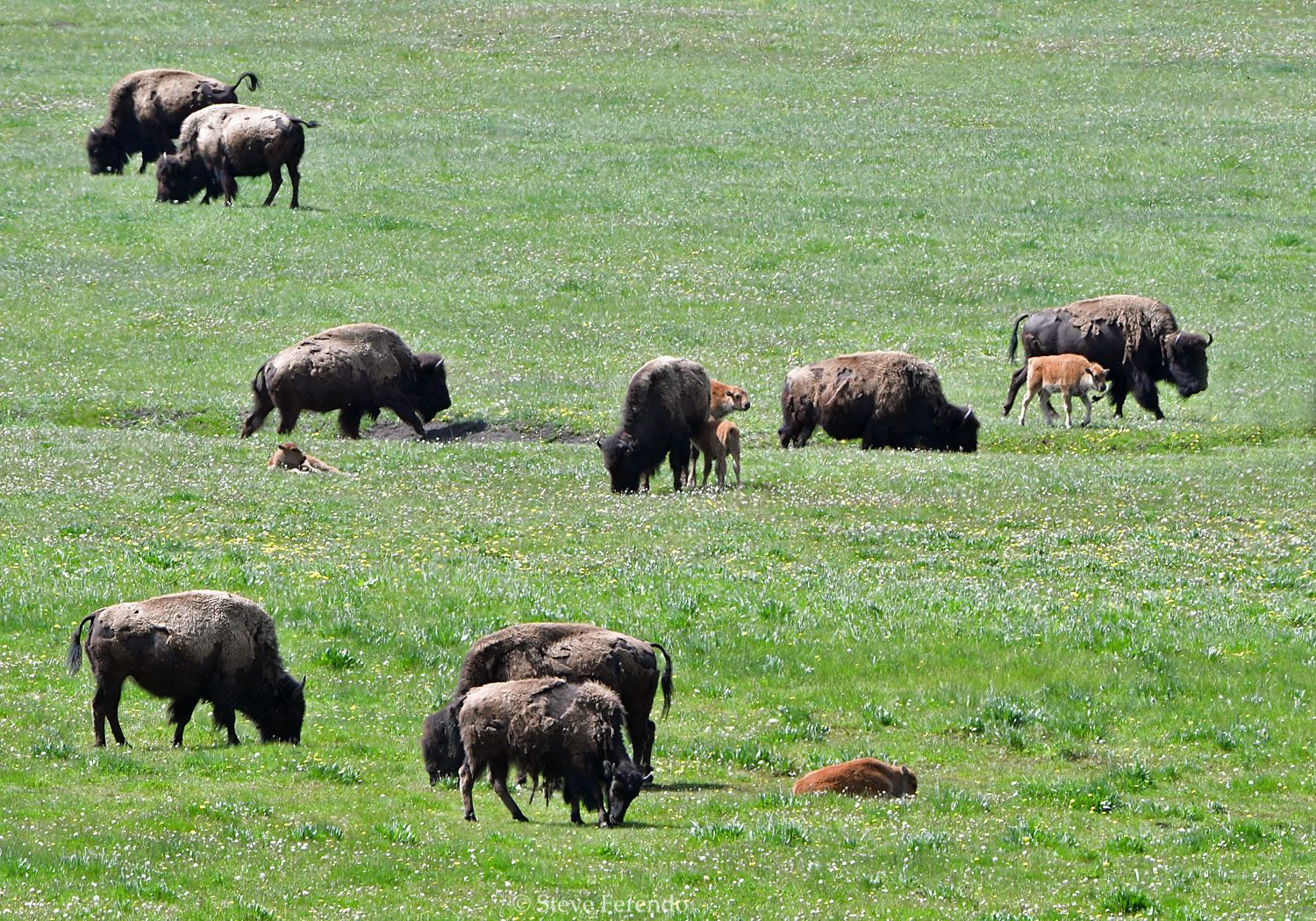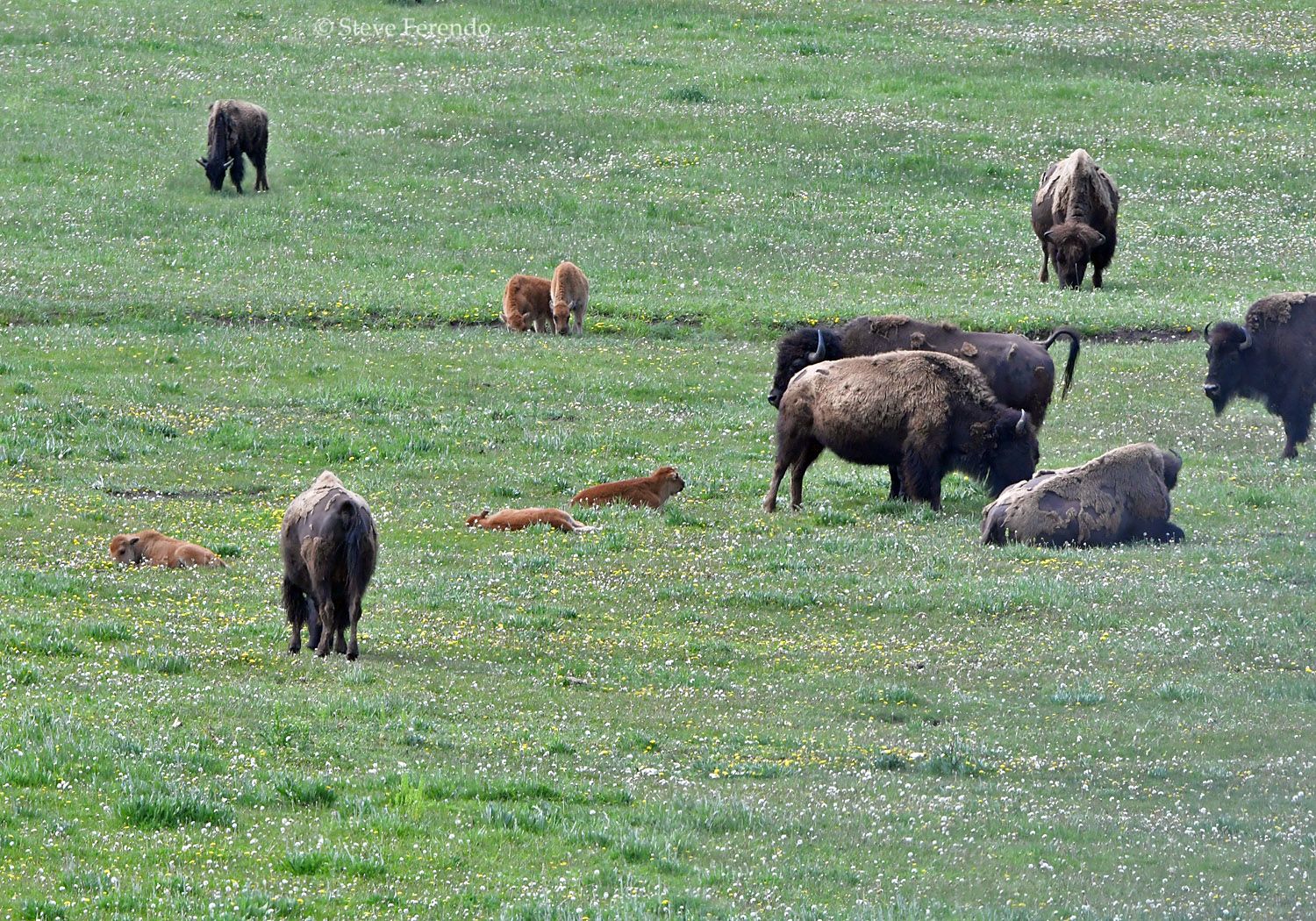 I really enjoy most things about bison. They are interesting to observe and their species has played a long and important part in the history of our country.
There is one thing I don't enjoy about them, though. Yesterday, when we wanted to leave the park and return to our campground, we were delayed by a bison jam that had traffic backed up for miles...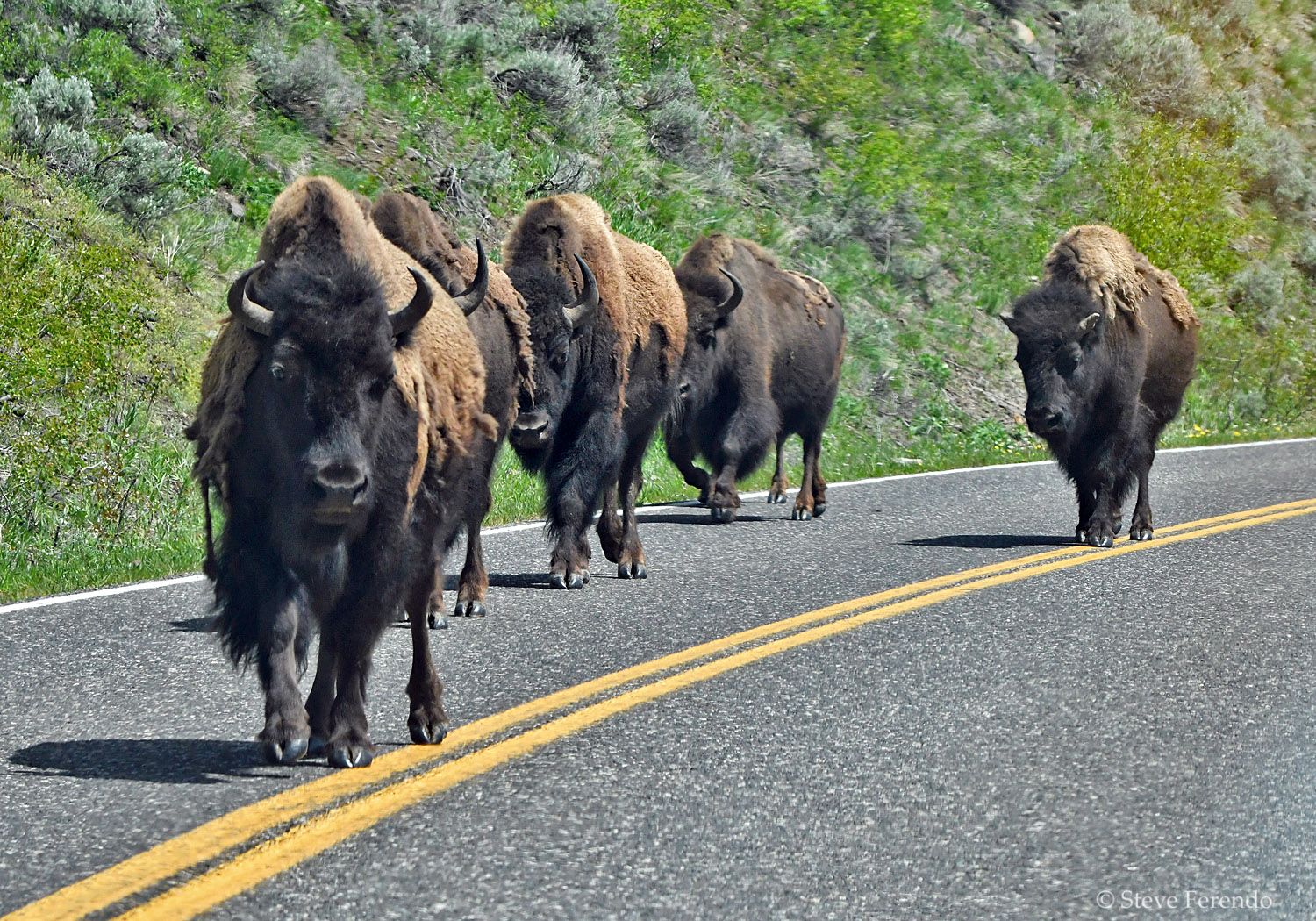 One has to remember that the parks are their home, and we humans are only visitors.
Thanks for visiting, be well, and come back soon.