Yesterday, as we were passing Twin Lakes, we encountered a few cars pulled to the side of the road. We could see a grizzly sow and two cubs even before we were parked.
The distance from the road to the lake is
approximately two hundred yards. I zoomed my Tamron lens to 600 mm and tried to find openings between the trees to take photos...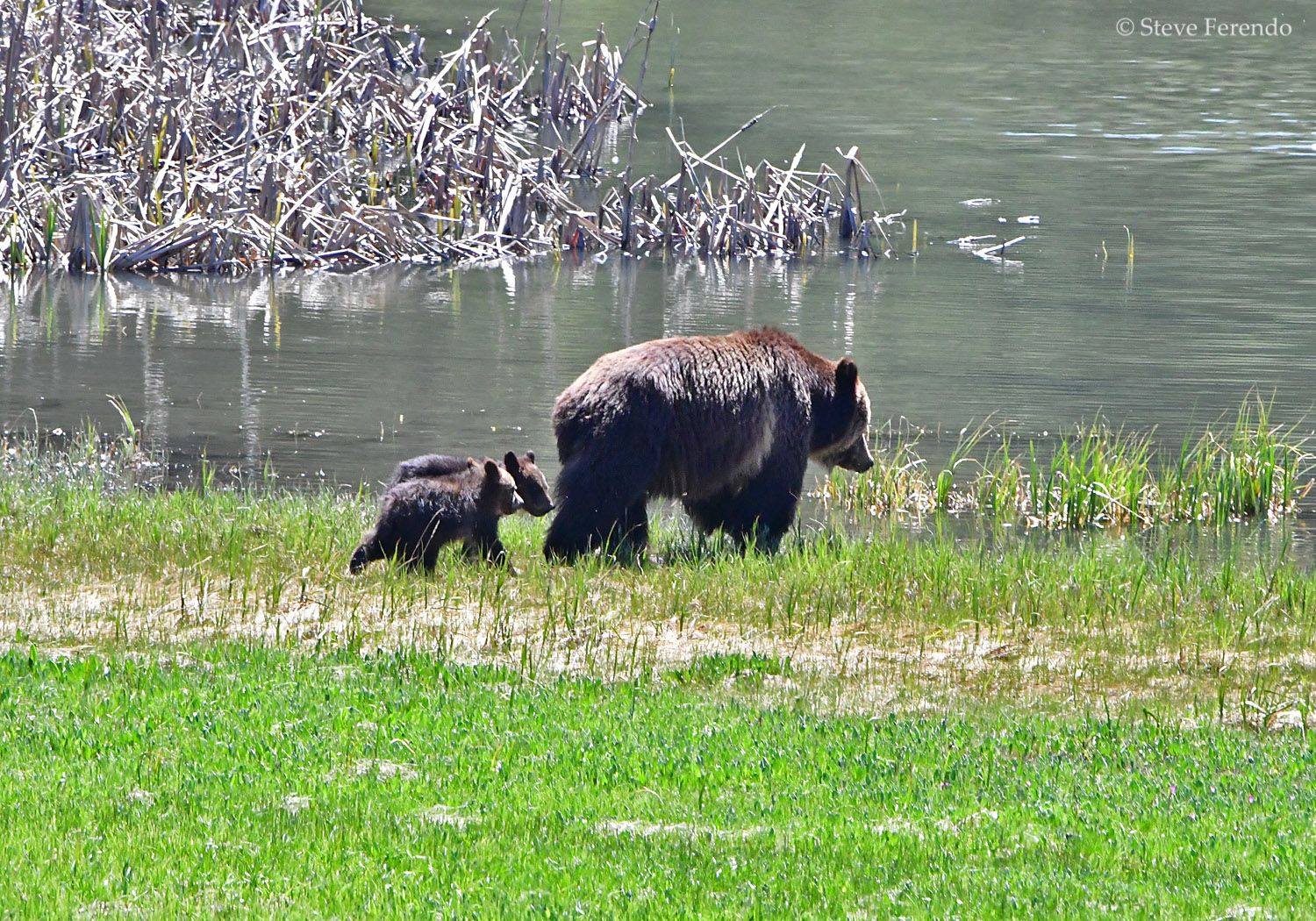 The sow was leading the cubs to the lake for a cooling dip on an unusually hot day...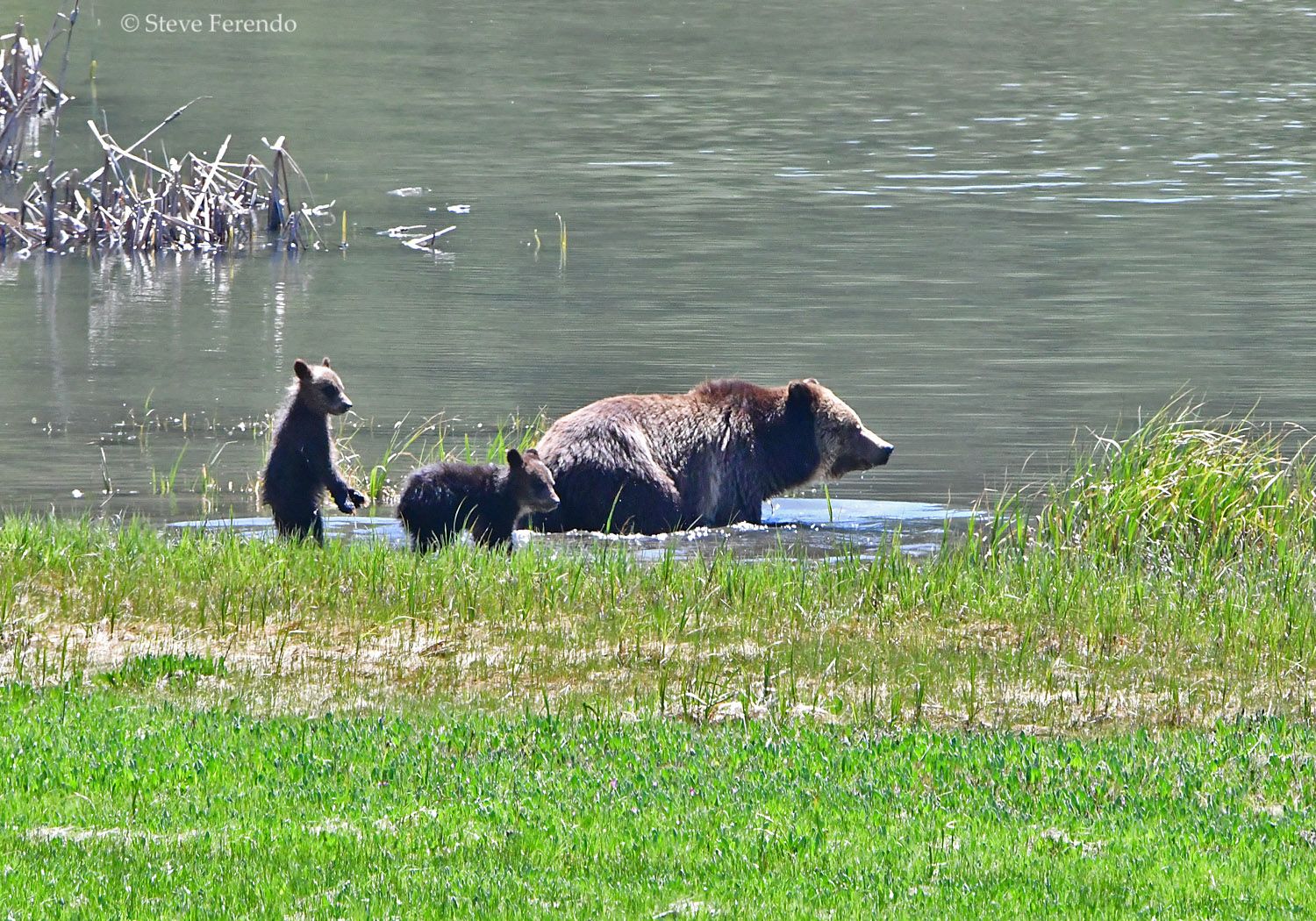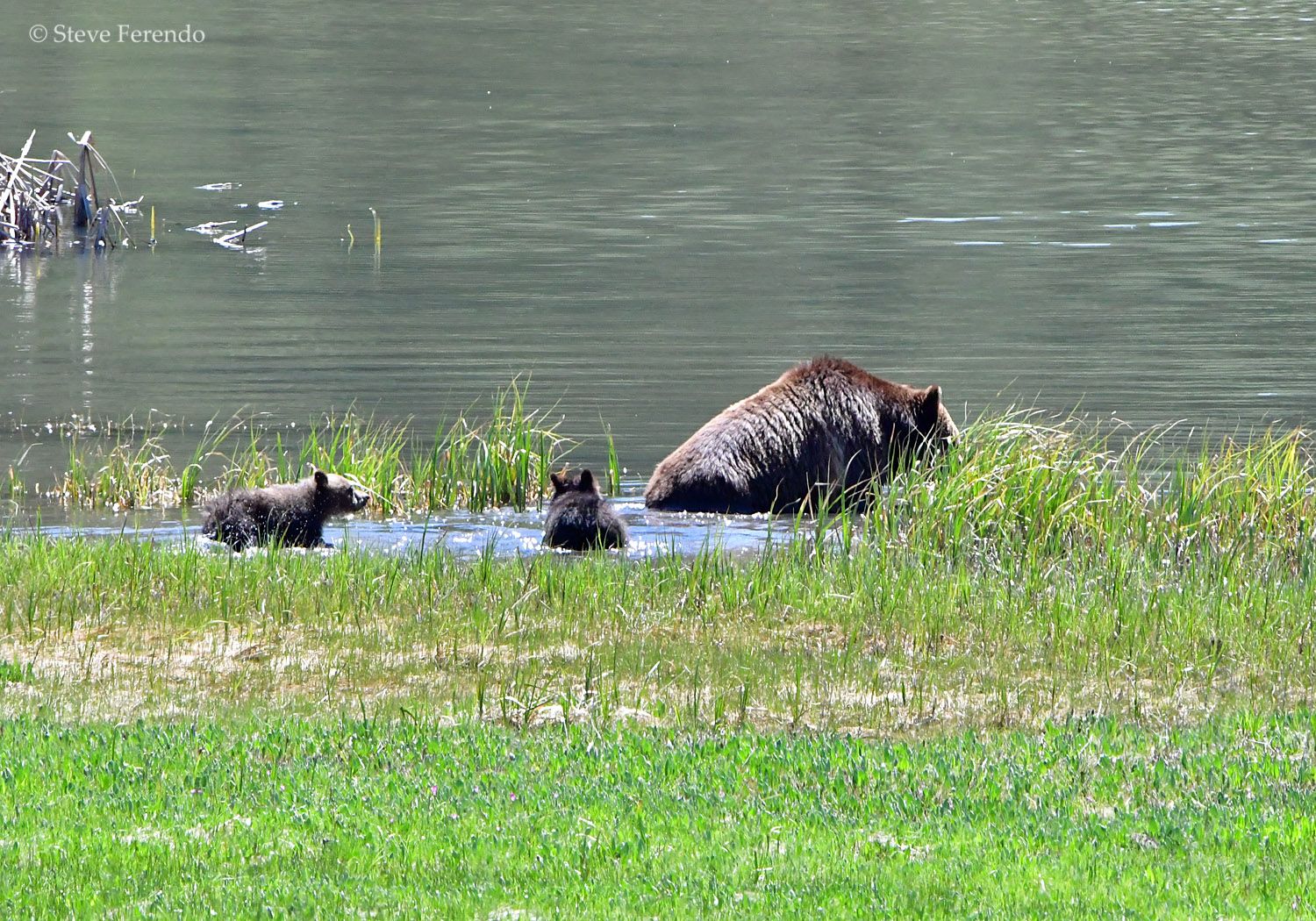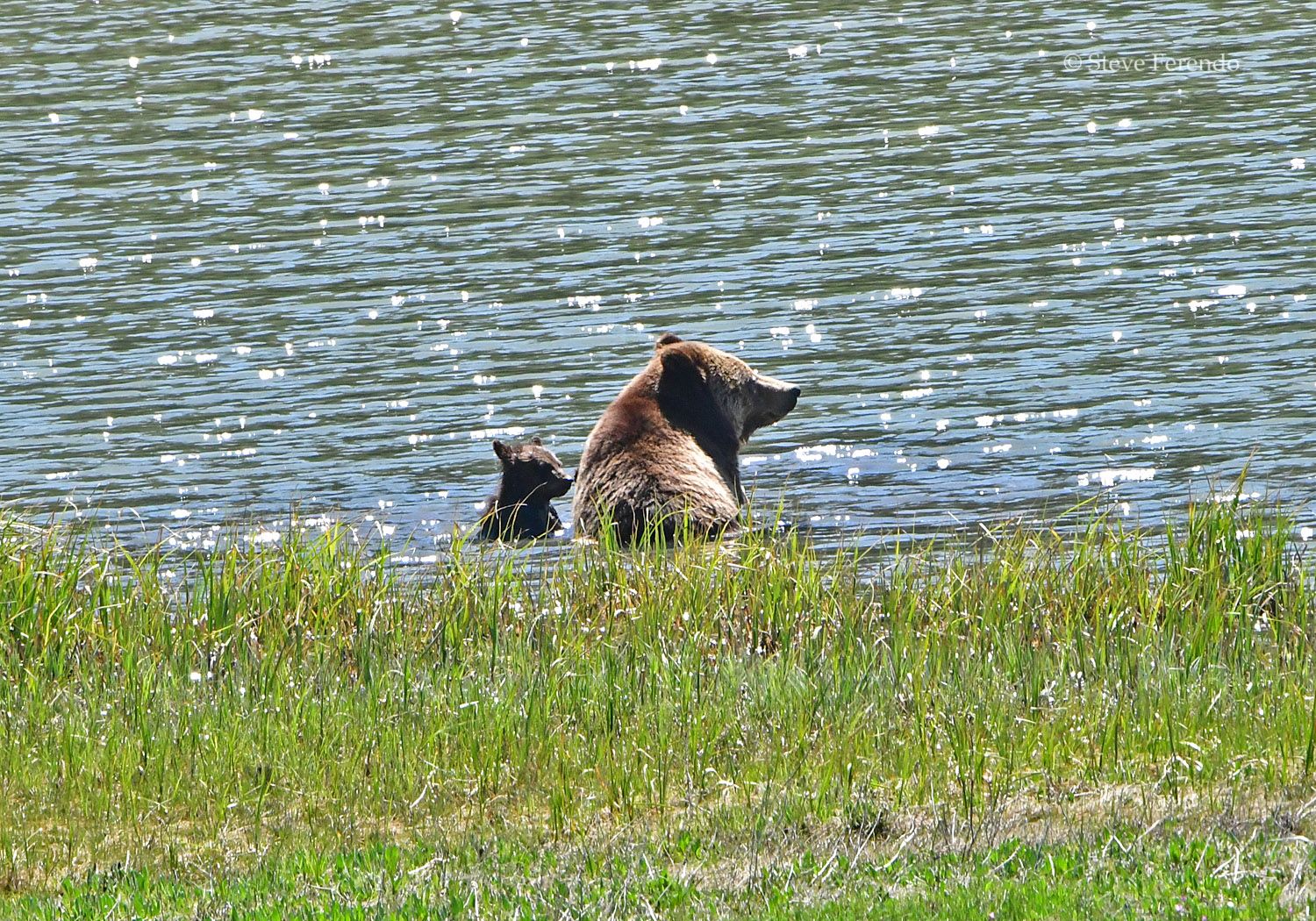 By this time I was satisfied with the images that I had, although wildlife photographers always wish that they were just a little closer...
At the time I had no idea just how close things were going to get. The sow decided to cross the road, where by now there were probably 100 onlookers, including the thirty or so who had left the road to approach the edge of the meadow where the bears were...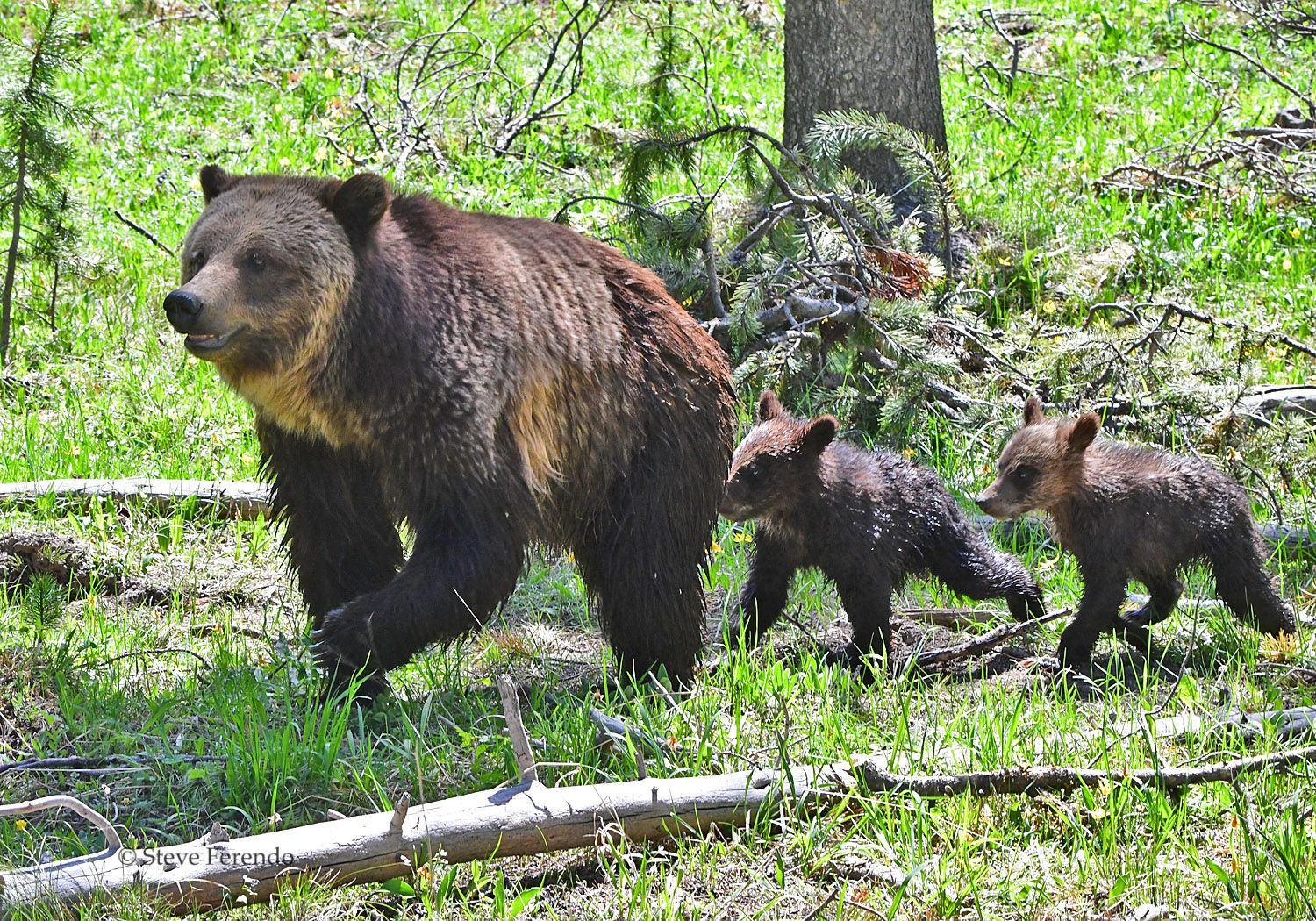 Pandemonium broke out as the onlookers scrambled for the safety of their respective cars. There was a space in front of our vehicle that could accommodate a mid-size motor home and that is the spot she chose to cross the road...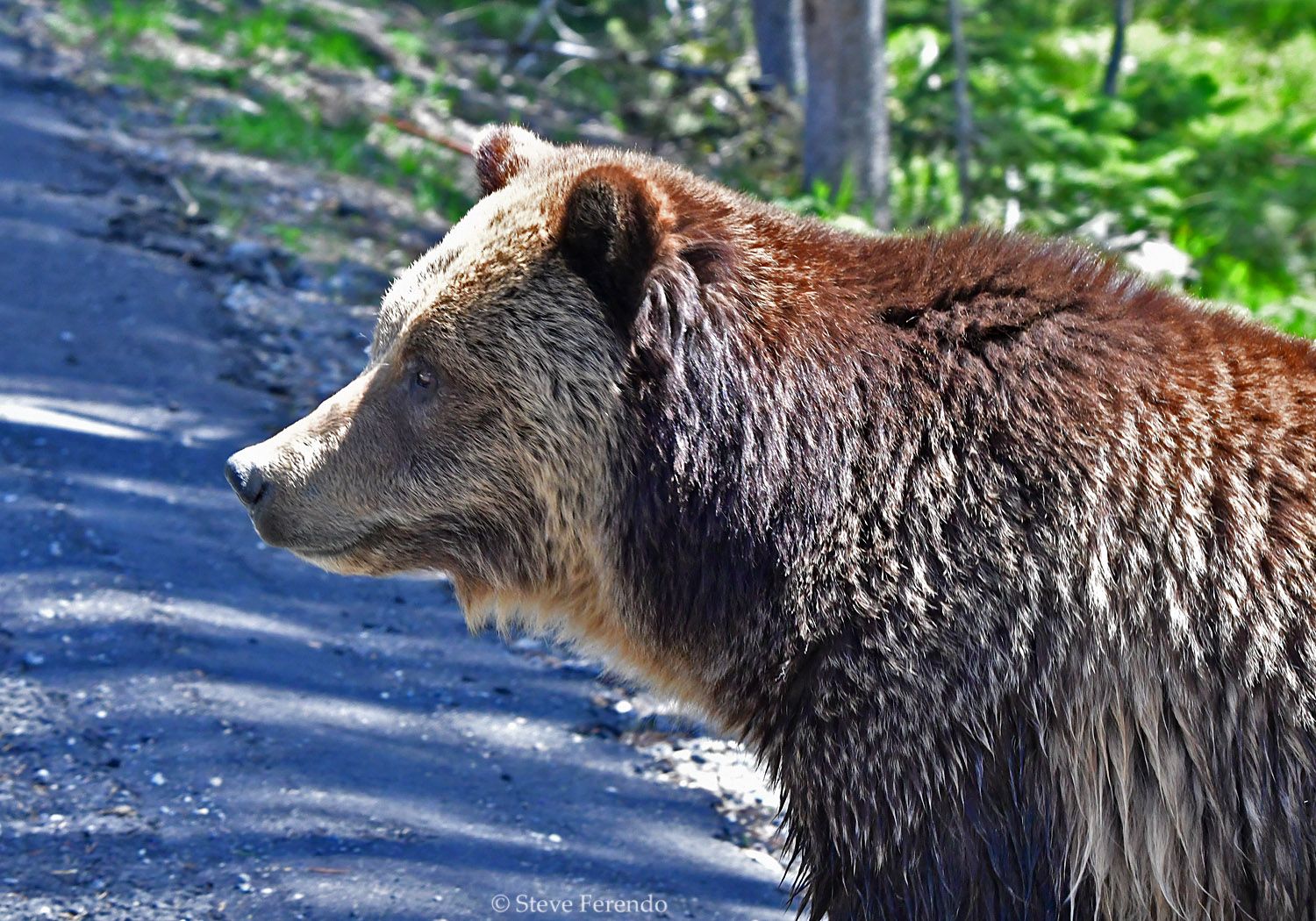 Once safely on the opposite side of the road she calmly continued eating...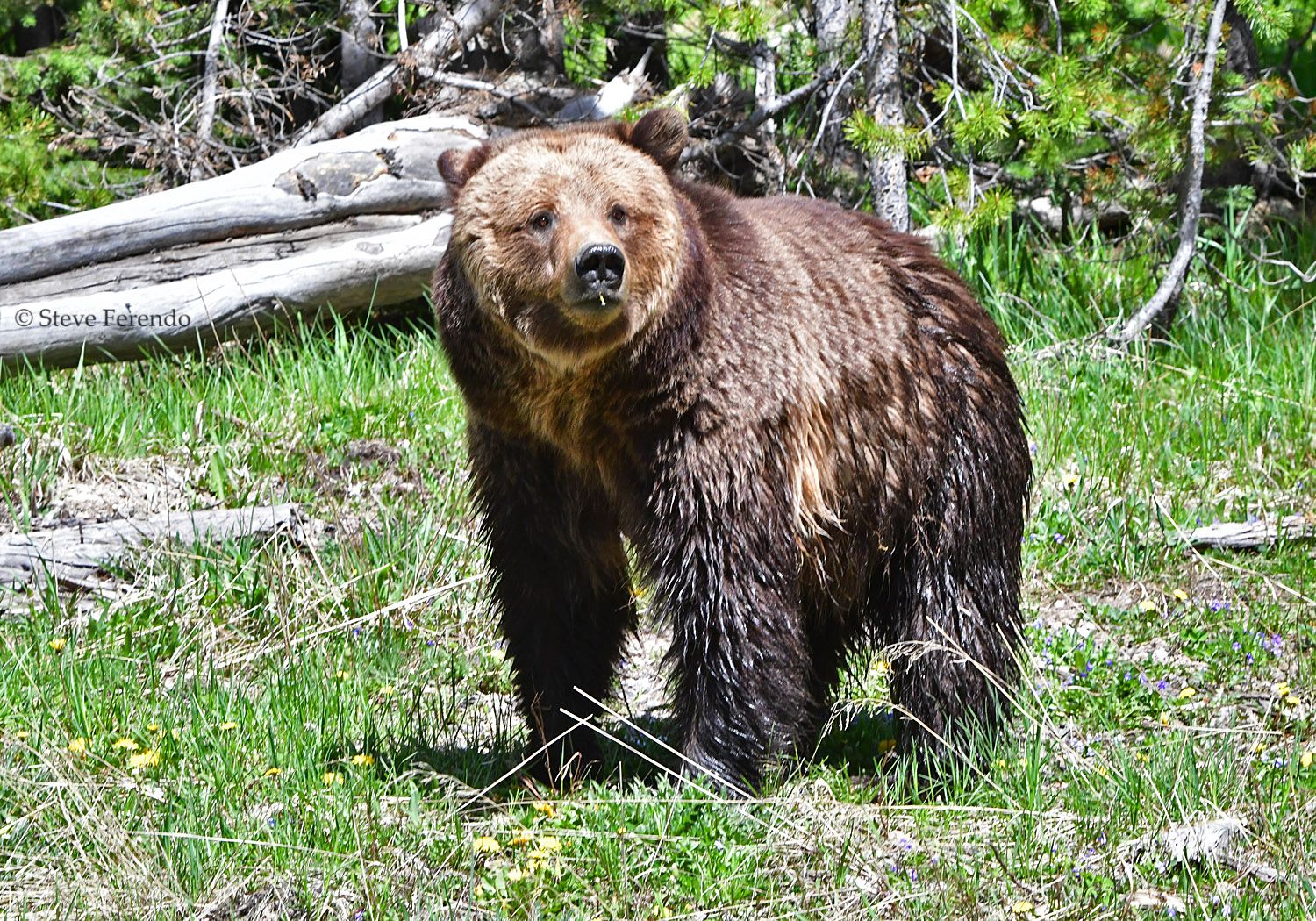 Many people do not realize that fresh grass is an important part of a bears diet, whether black bear or grizzly...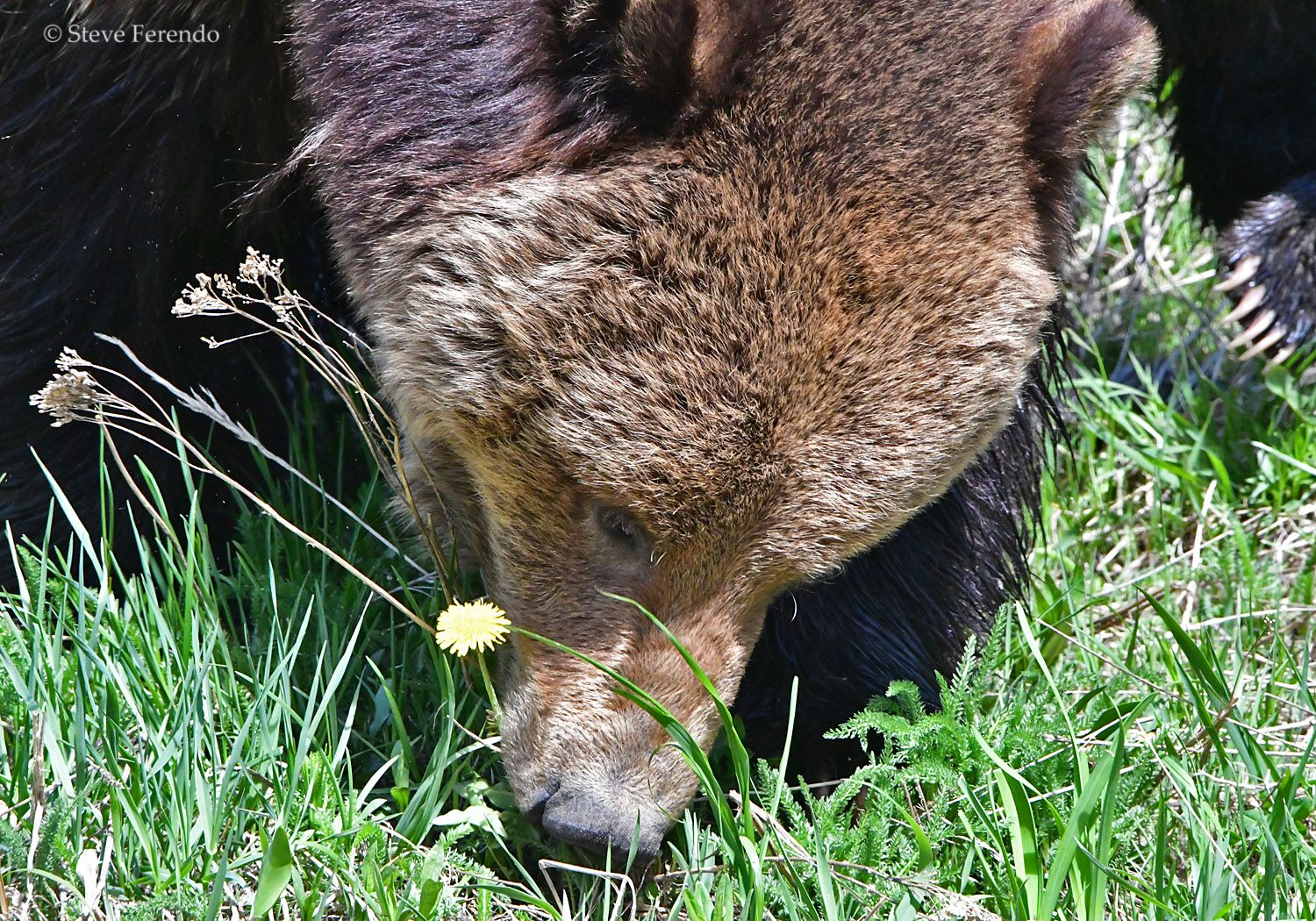 The cubs were more interested in playing than eating...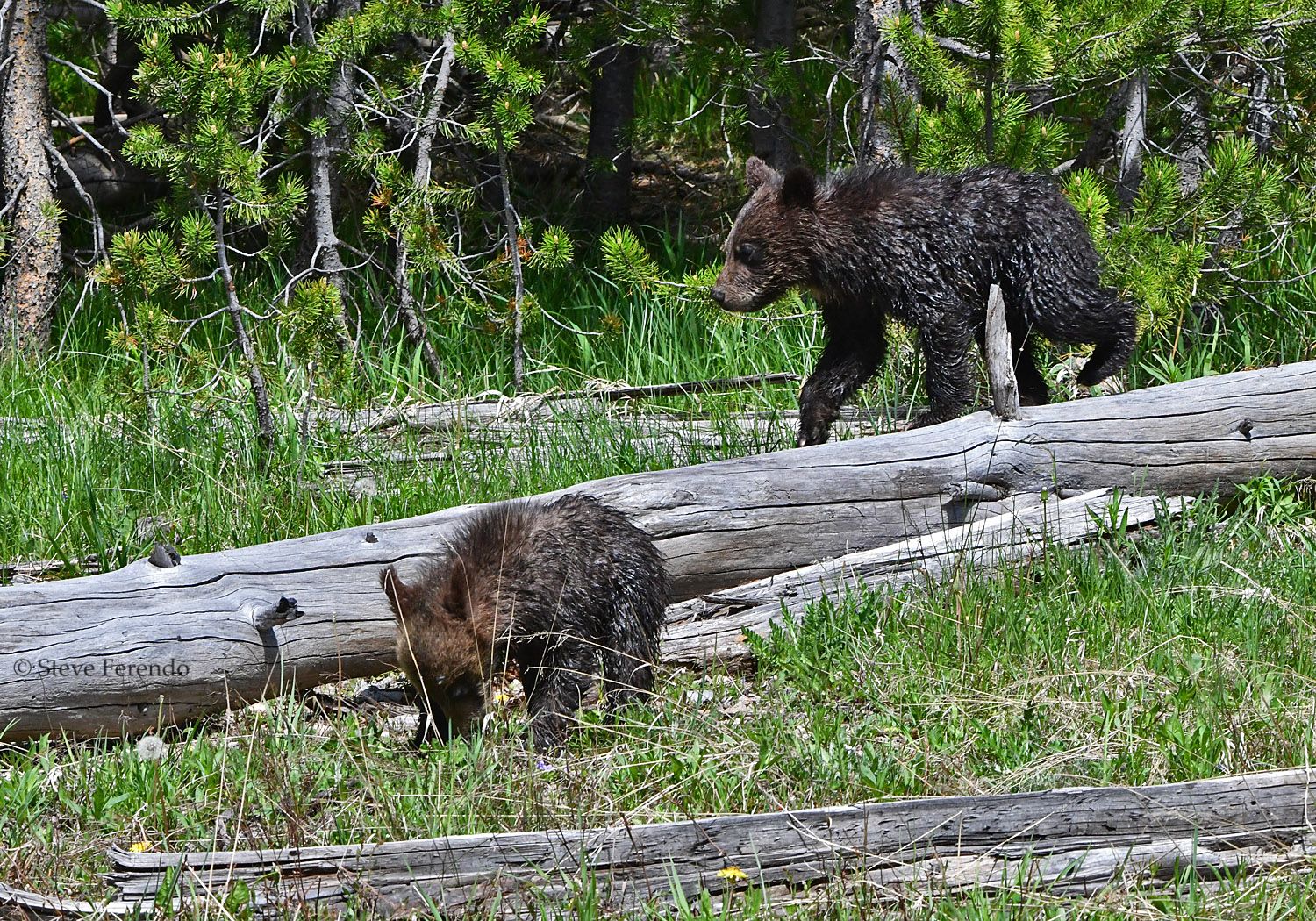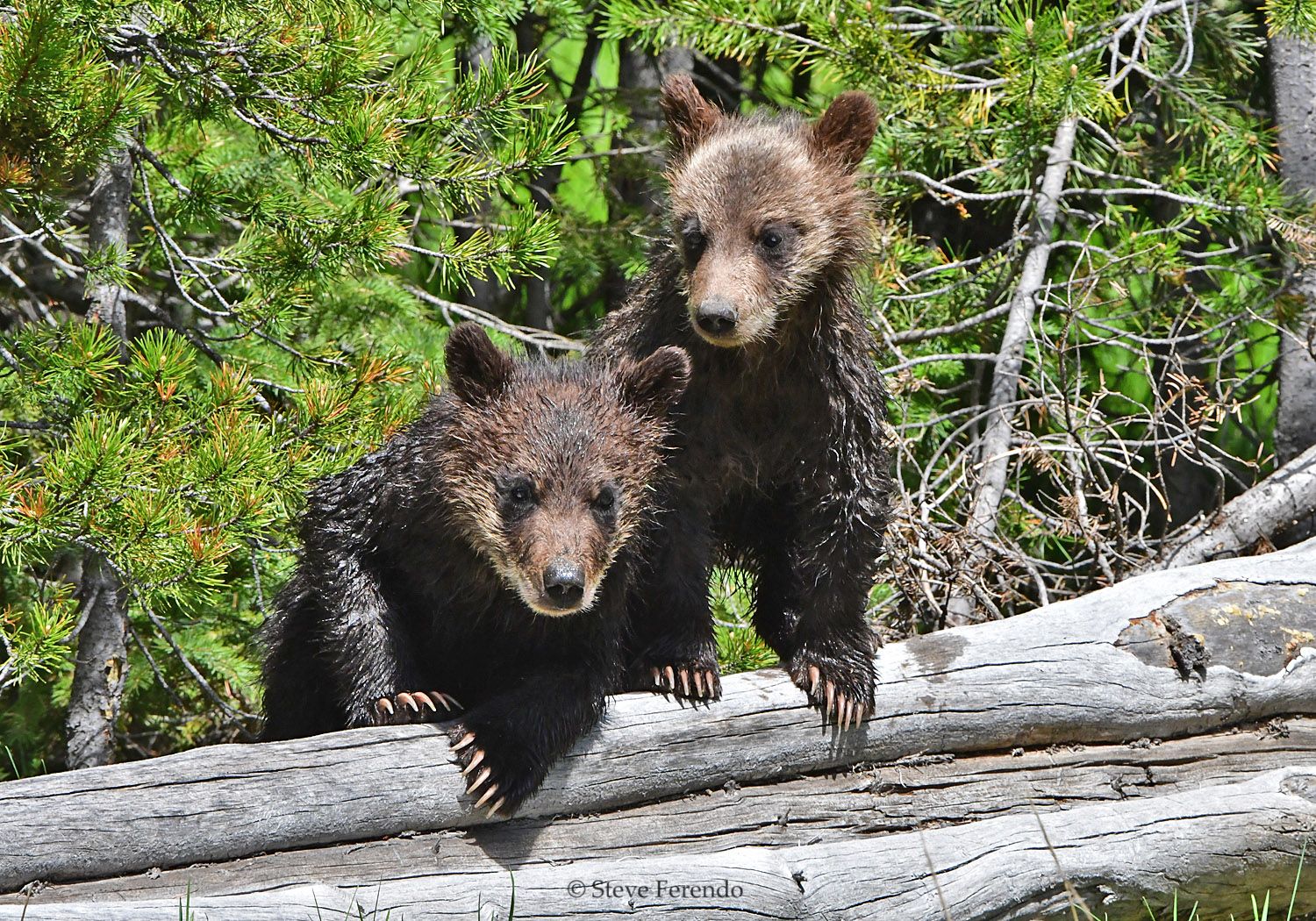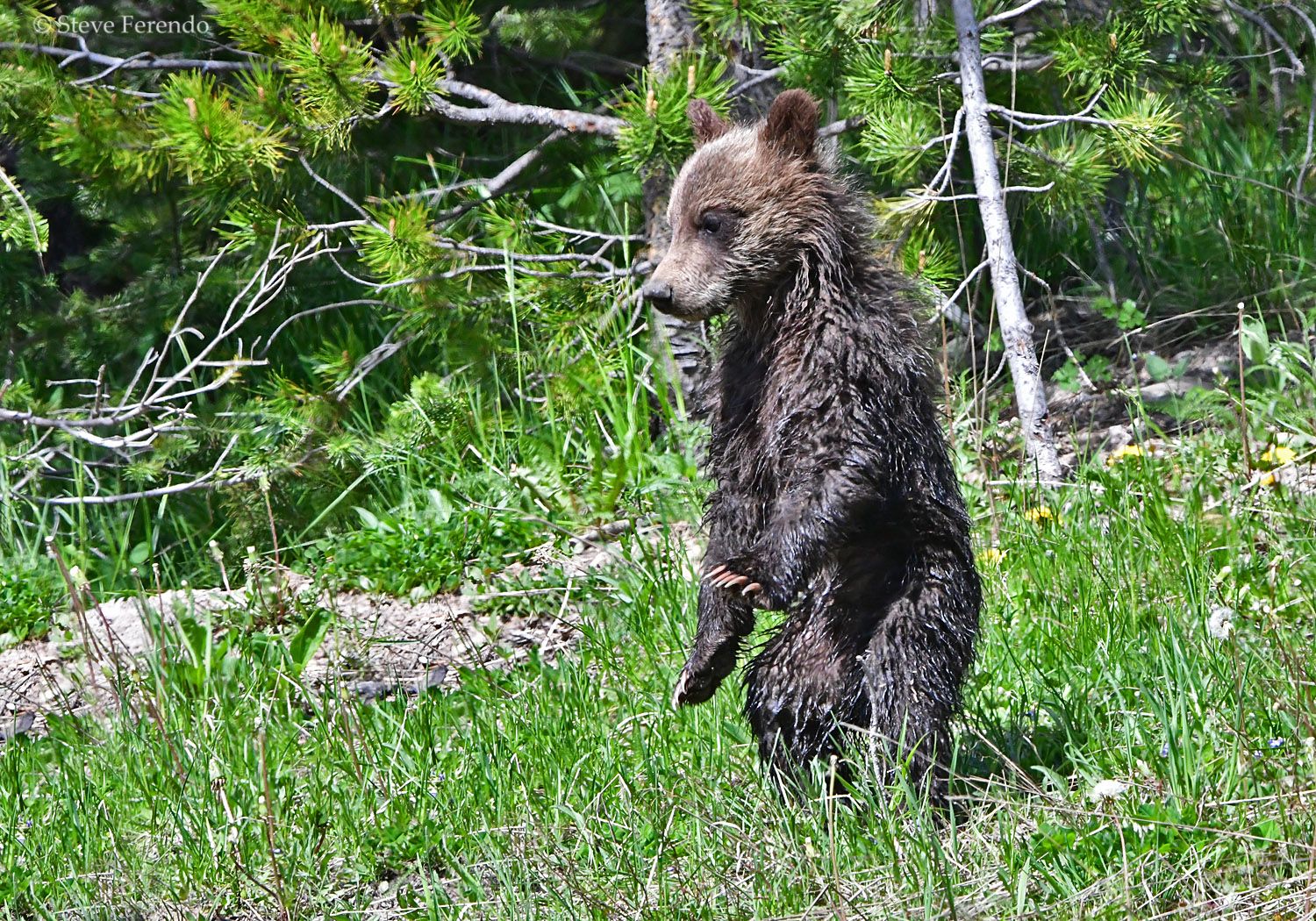 The sow soon led them into the thick woods...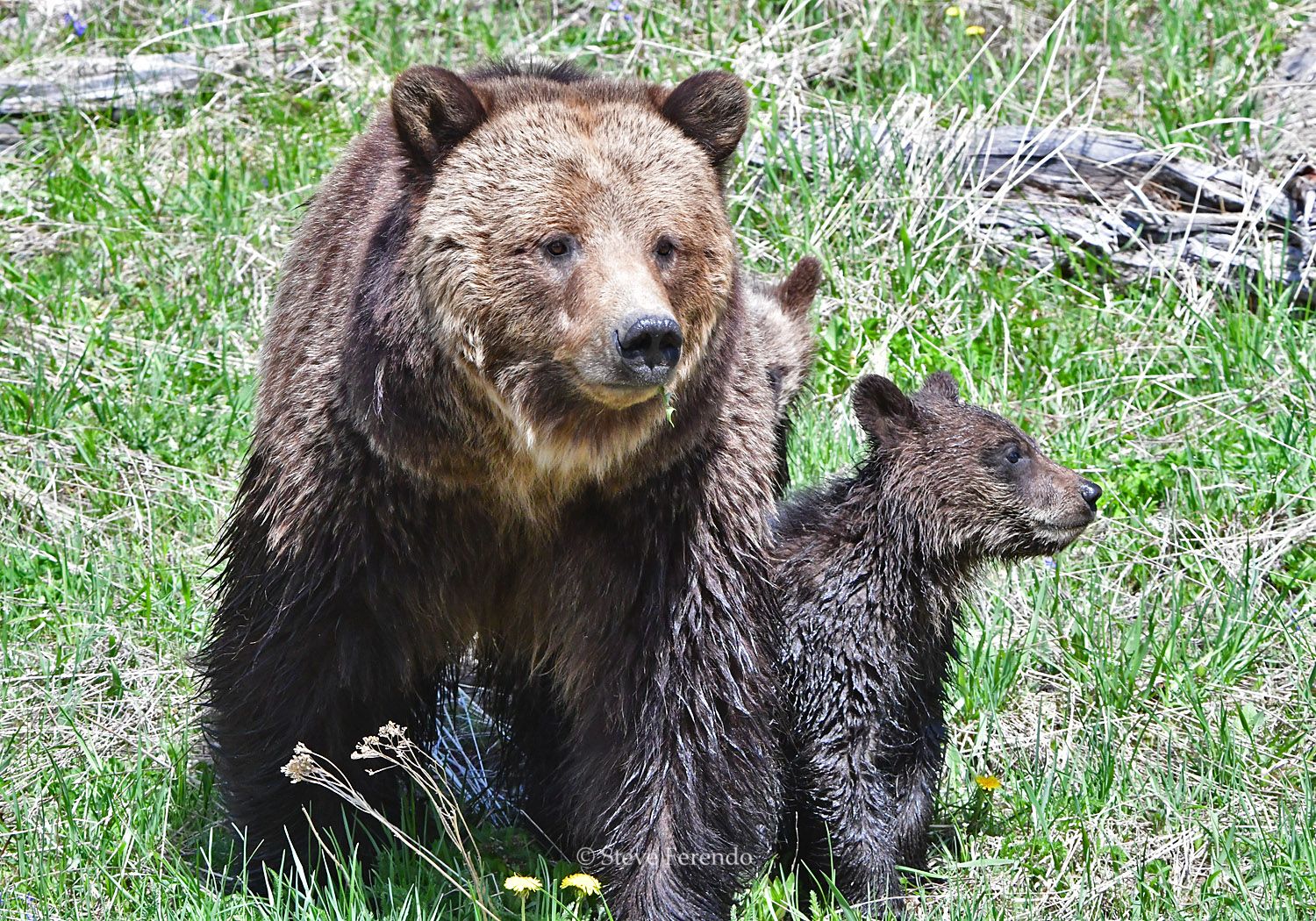 I did not recognize the sow, but with a little research, I am confident that she is the one called the "Beryl Spring Sow". I believe that she is one of the most beautiful grizzly bears I have ever seen.
Thanks for visiting, be well, and come back soon.