There are two types of bears that live in our parks. No, I am not referring to the species of bear but, rather, to their behavior and living preferences.
The first three images are of a courting pair of grizzly bears found on Swan Lake Flats. The images were taken with 900 mm equivalent optics and further cropped during post processing. These are back-country bears in the truest sense. They have no desire or inclination to approach roads or humans...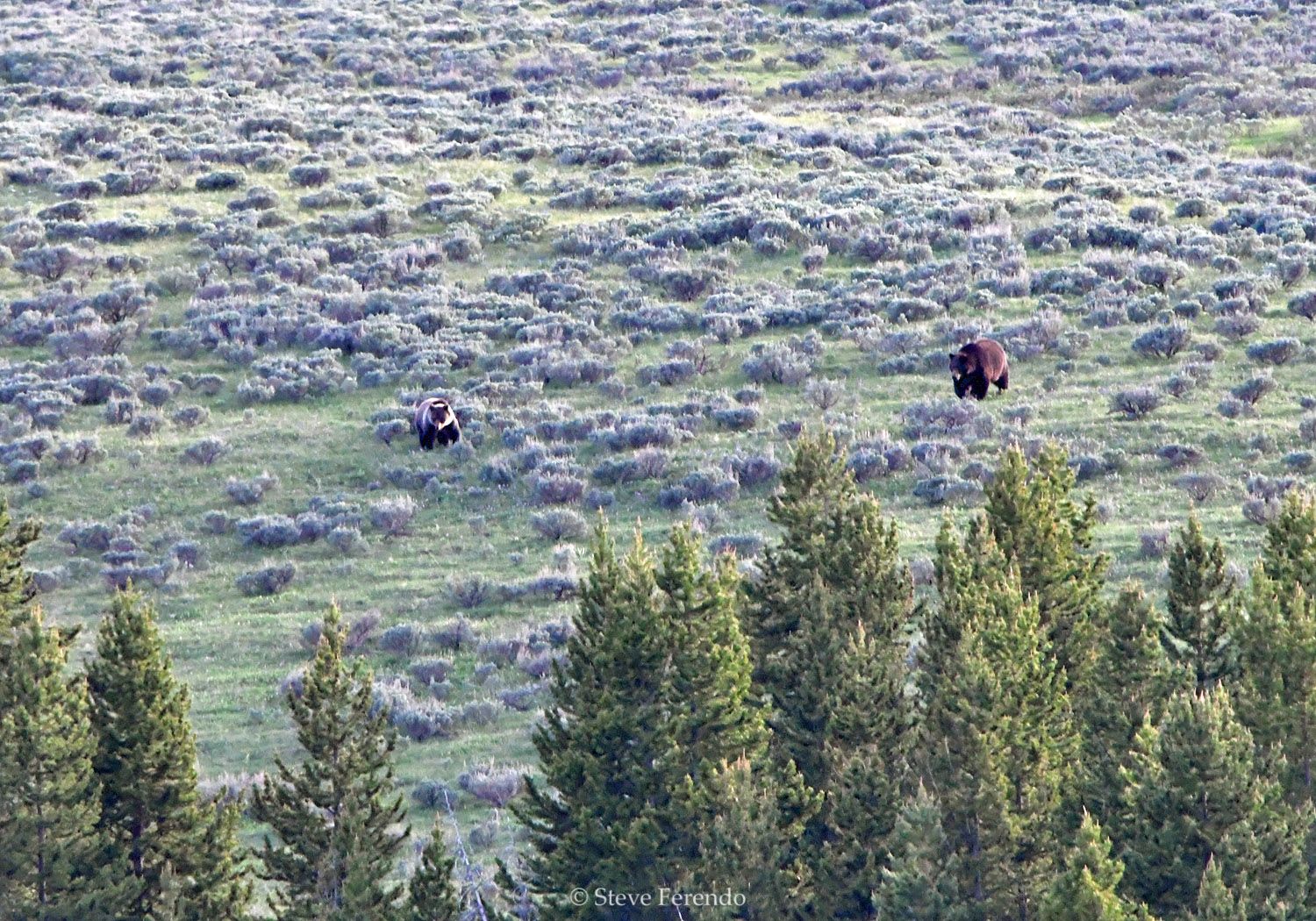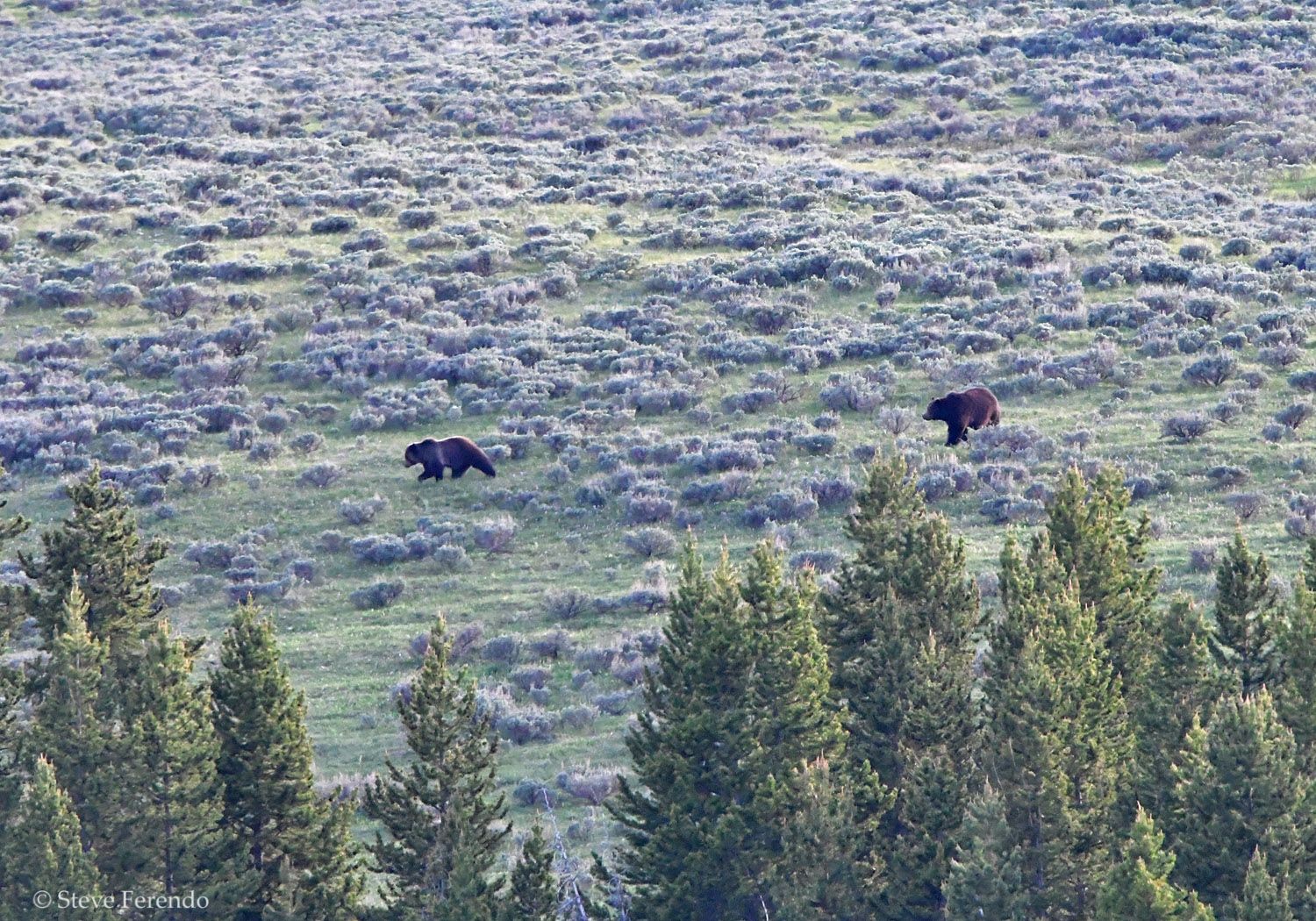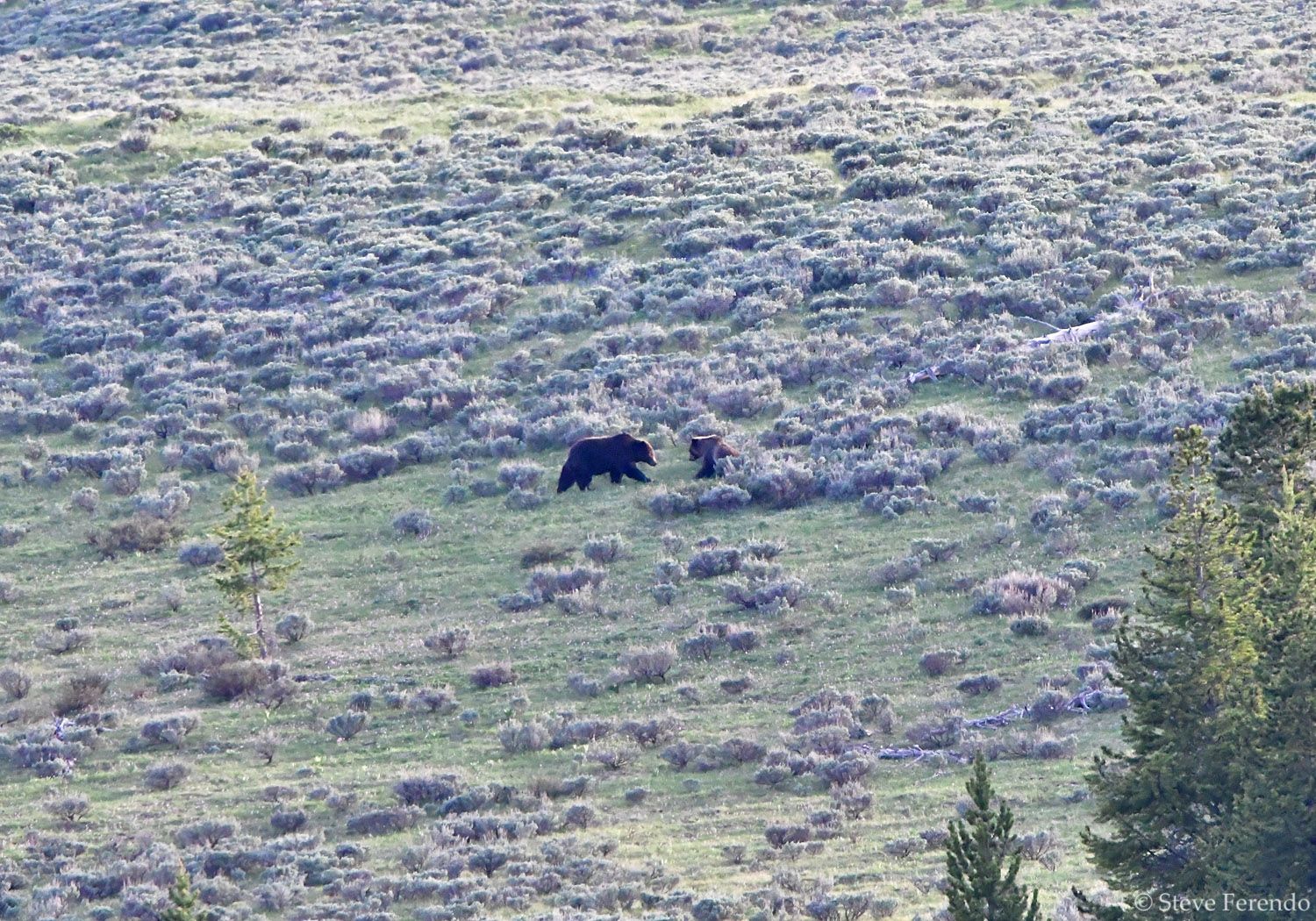 The next images are of a sow grizzly and her two cubs taken on Pilgrim Creek. These are also back-country bears. As soon as they saw me step from our vehicle they turned around and ran as fast as they could; crashing into the thick willows without slowing down...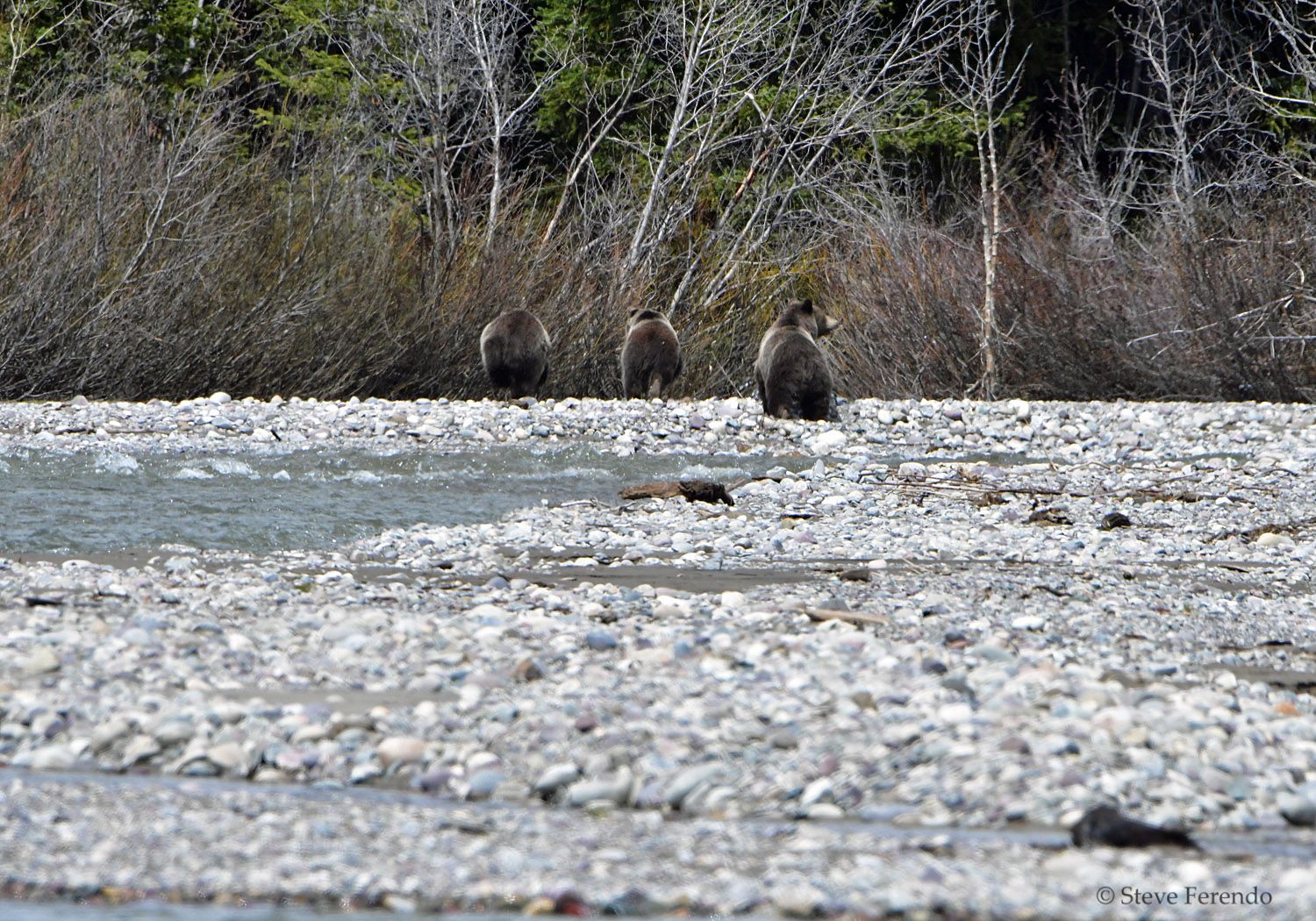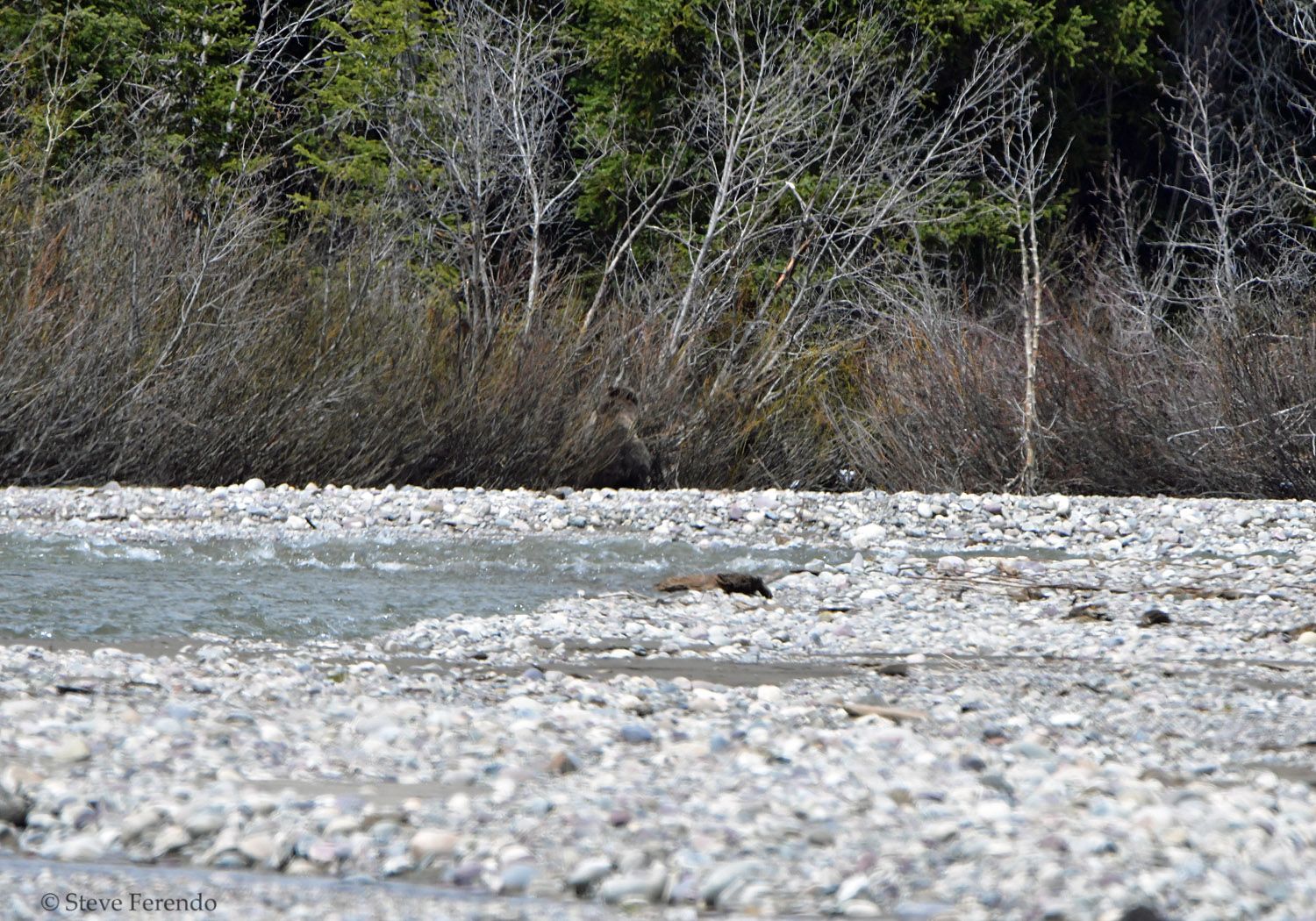 Road-side bears are accustomed to traffic and park visitors. Their ancestors may have been raised near roads for generations. A commonly held theory is that sows learn that living near roads provides an element of safety for her cubs from boars, which have been known to kill young bears. Whatever the reason they choose to live near roads, park visitors love them, and many bears have their own following on social media.
The following images are examples of road-side bears and some of the unique dangers that they face...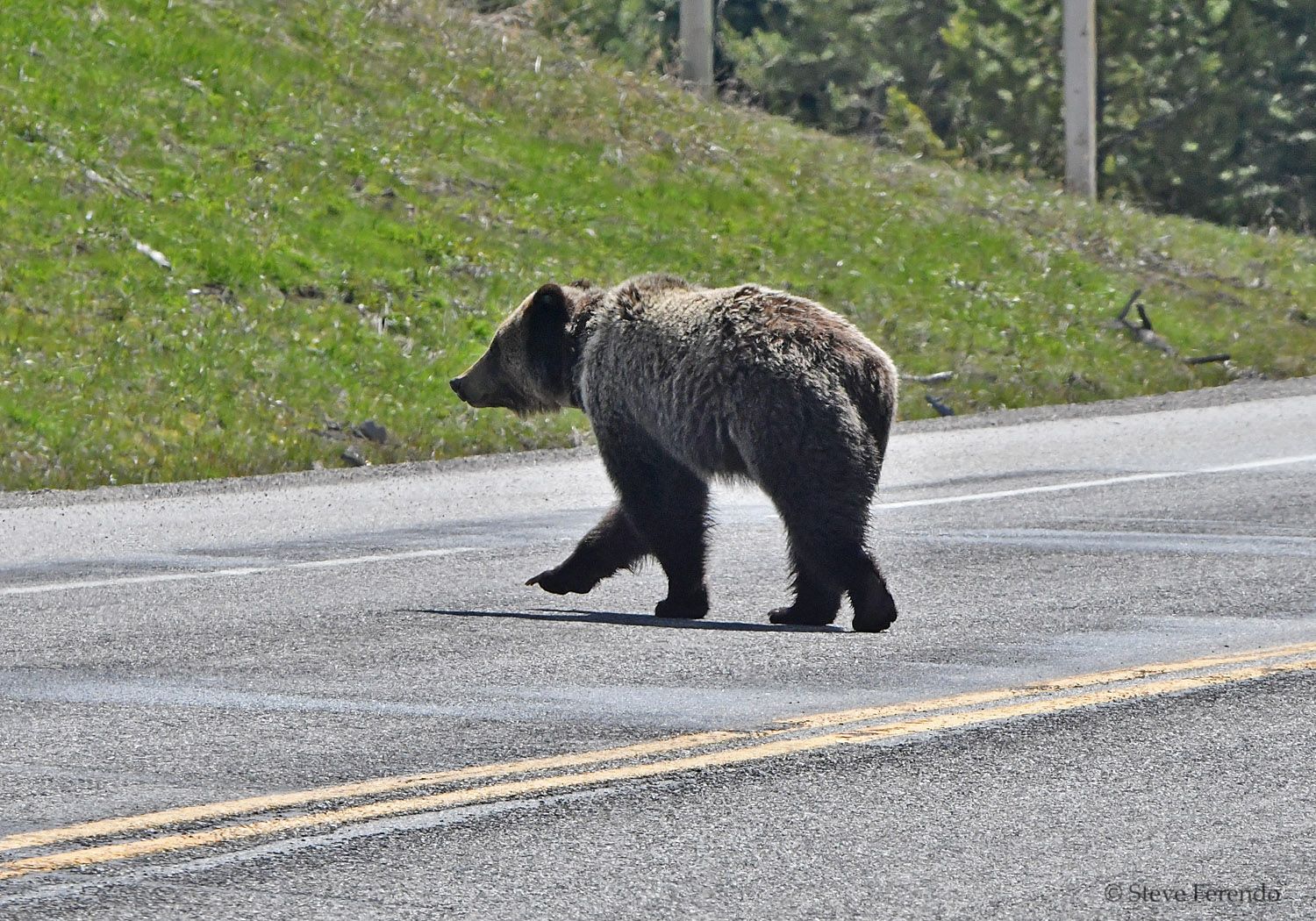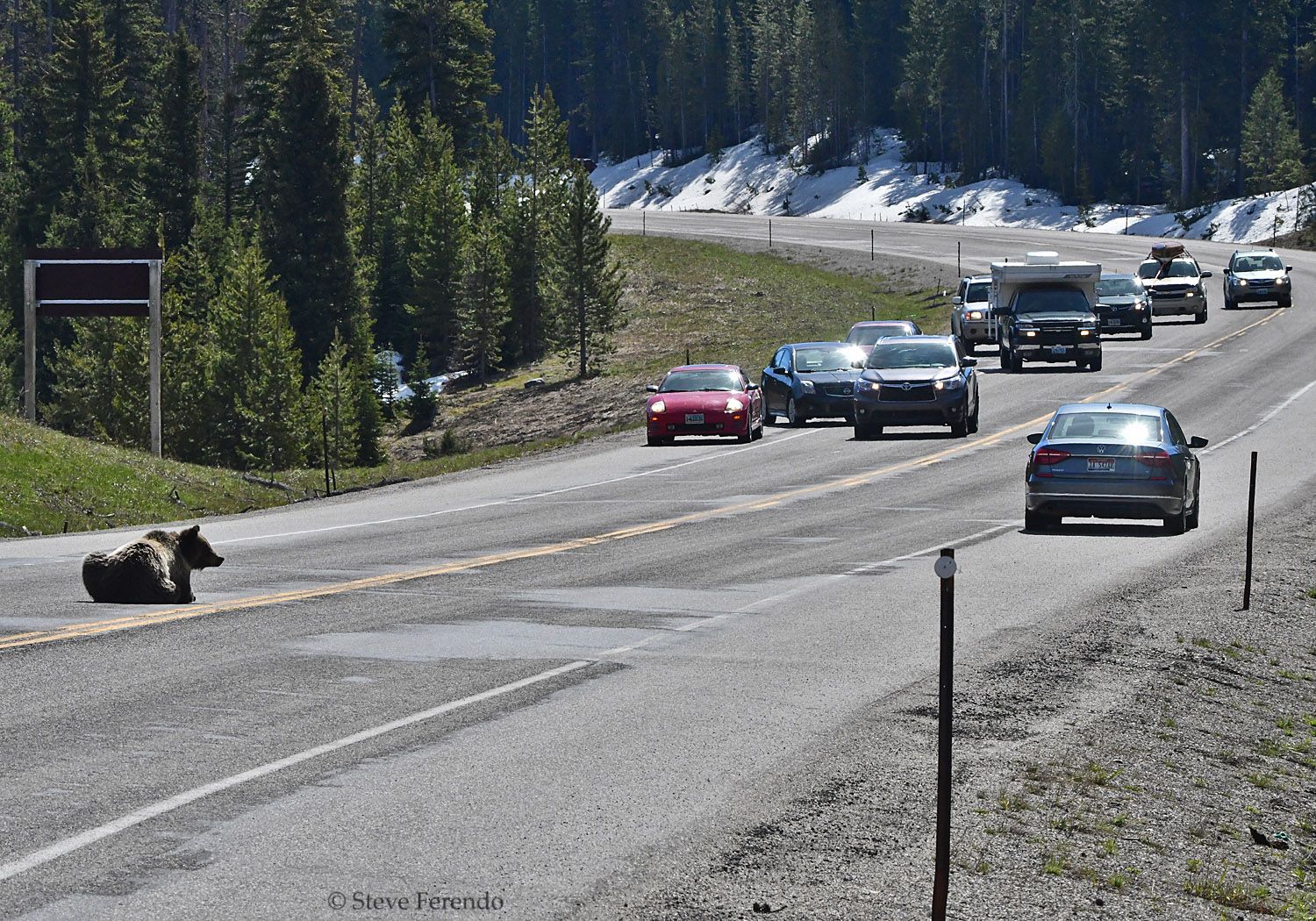 The next image is of a boar that would not likely be found near a road except for the fact that he was pursuing a female in heat...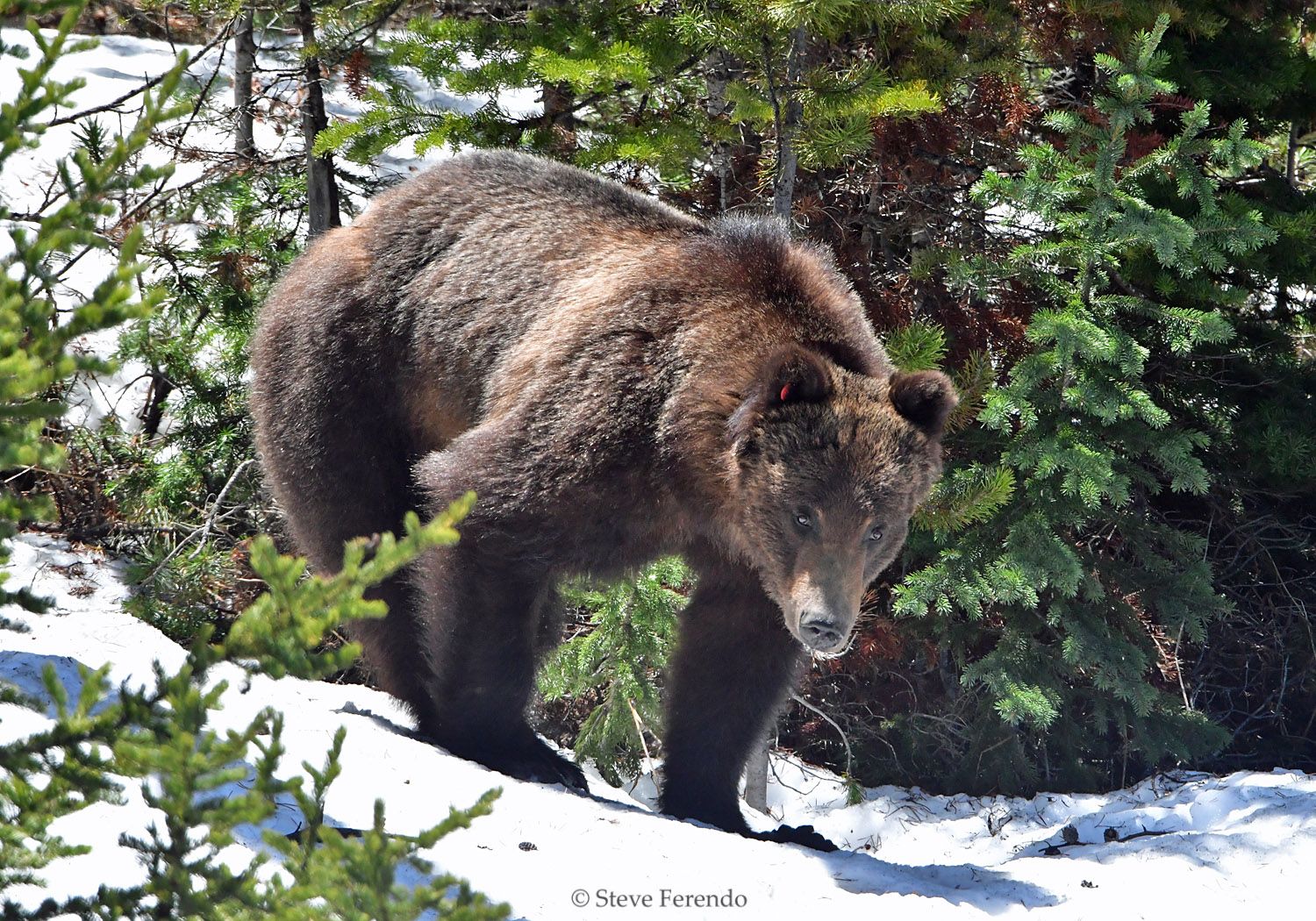 Road-side bears often show no fear of humans and will approach within a few feet of visitors...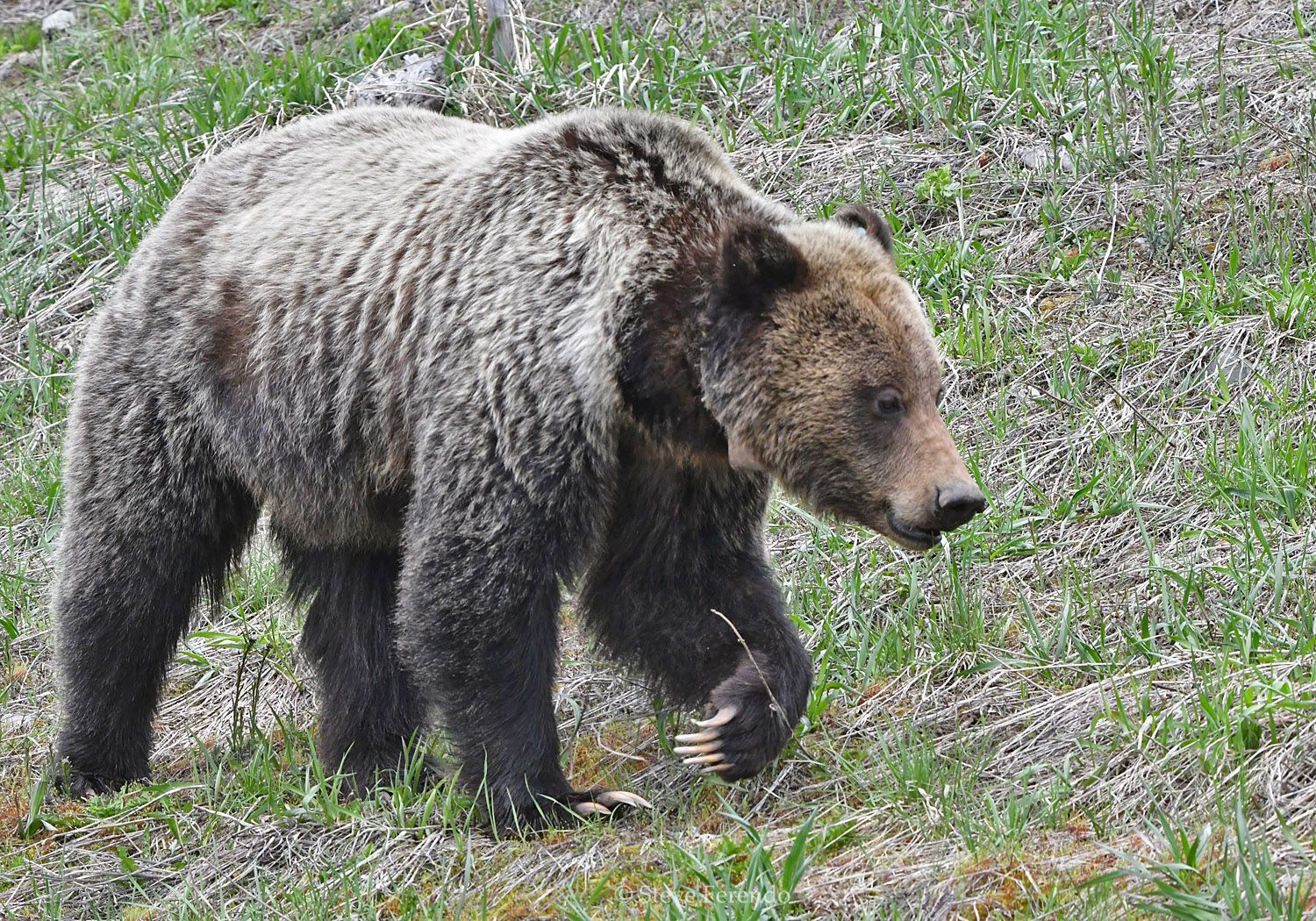 It is important to remember that these bears are wild creatures and, while fortunately they do not consider humans prey, one can never know what is going through their minds. If at all possible, maintaining the 100 yard minimum distance from bears and wolves is the safest practice...
All of my wildlife photography is done with a Tamron 150-600 mm lens. When set at 600 mm, and combined with the 1.5 crop sensor in my camera, I have the equivalent of 900 mm magnification. This allows images that fill the viewfinder while staying a safe distance from the subject...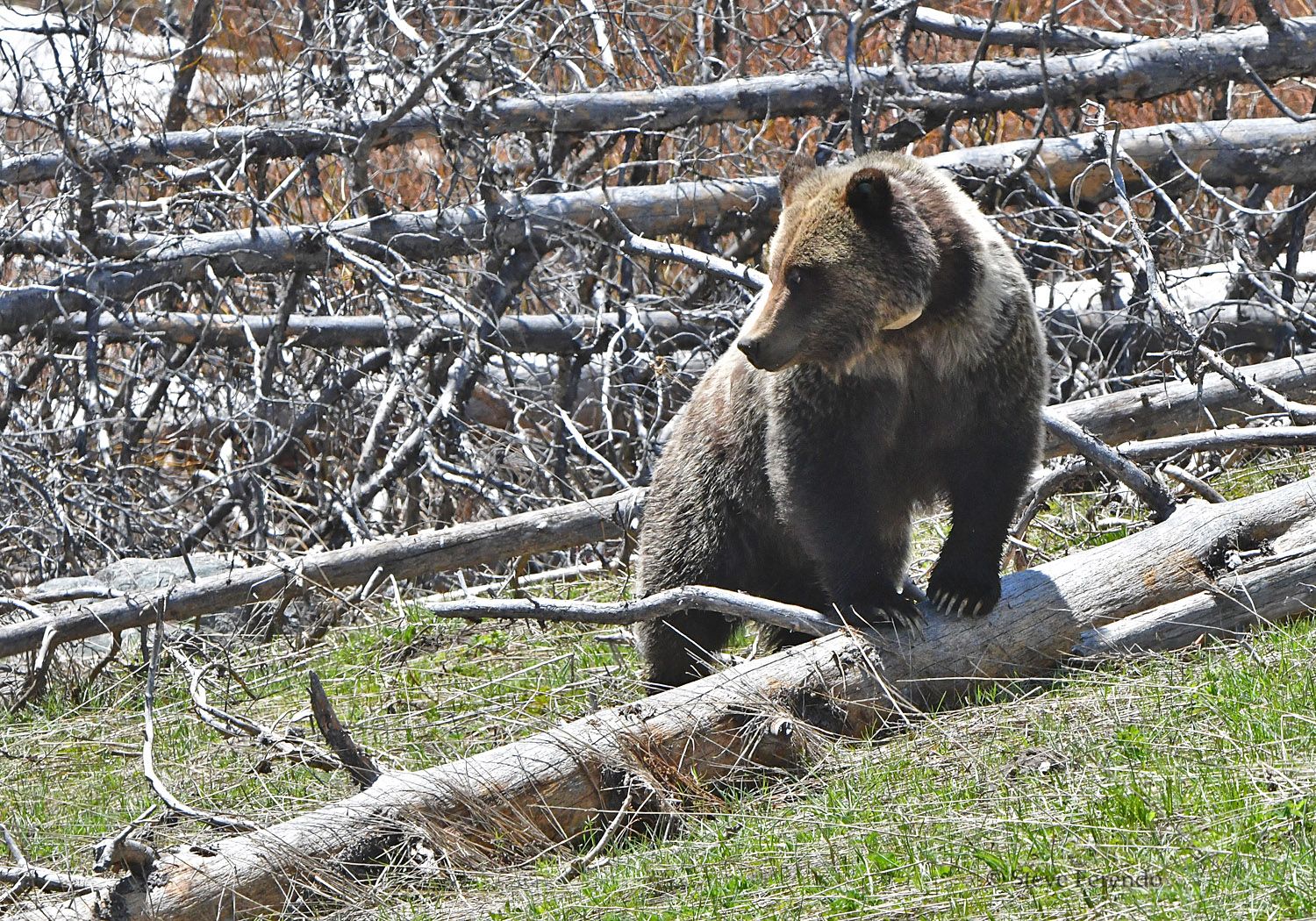 Thanks for visiting, be well, and come back soon.