This has been our first trip to Yellowstone when no mature bighorn rams were visible. Thanks to a small band of young sheep at the Yellowstone picnic area we were able to view some each time we went by.
This small ram seemed to have a hard time staying awake...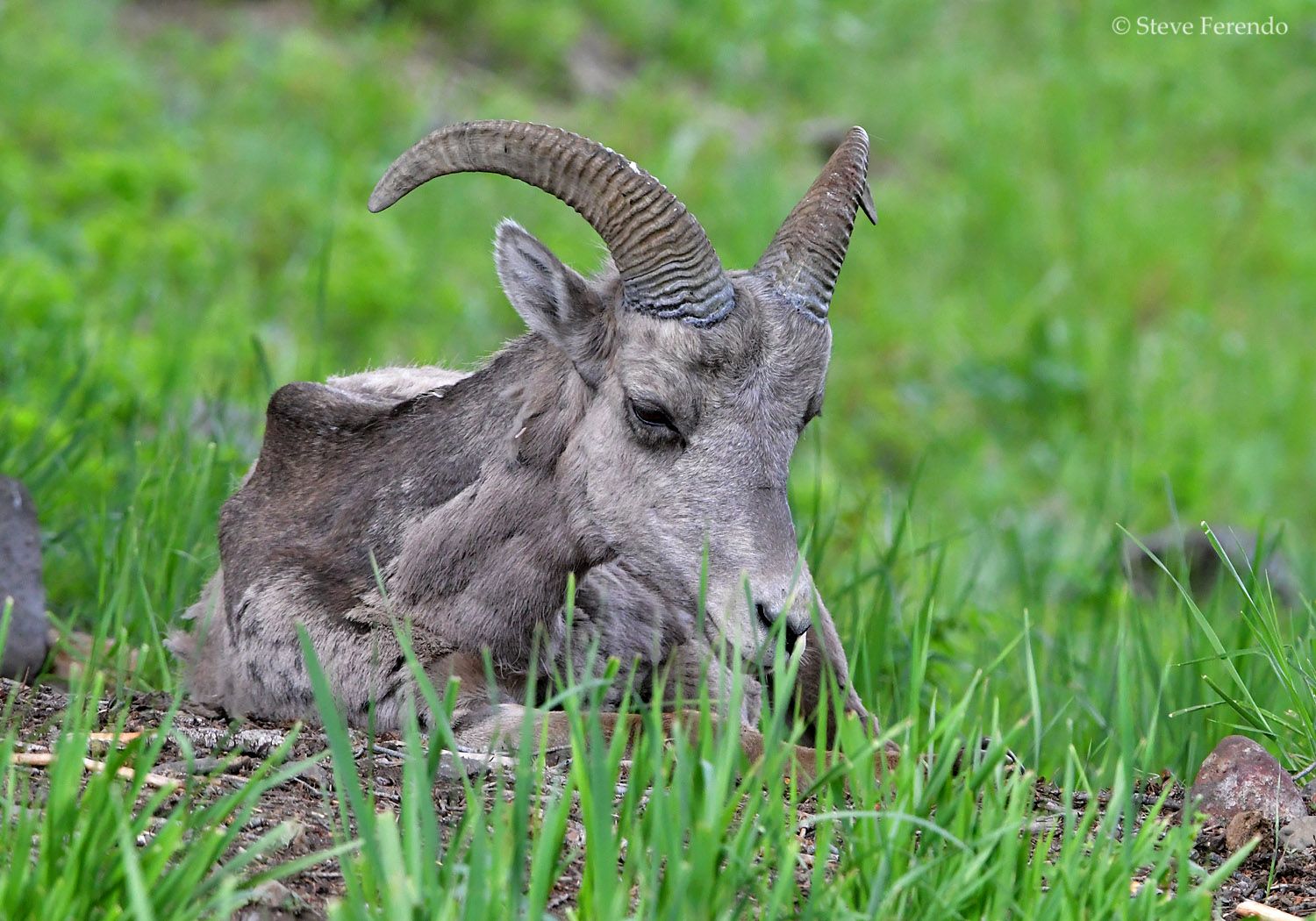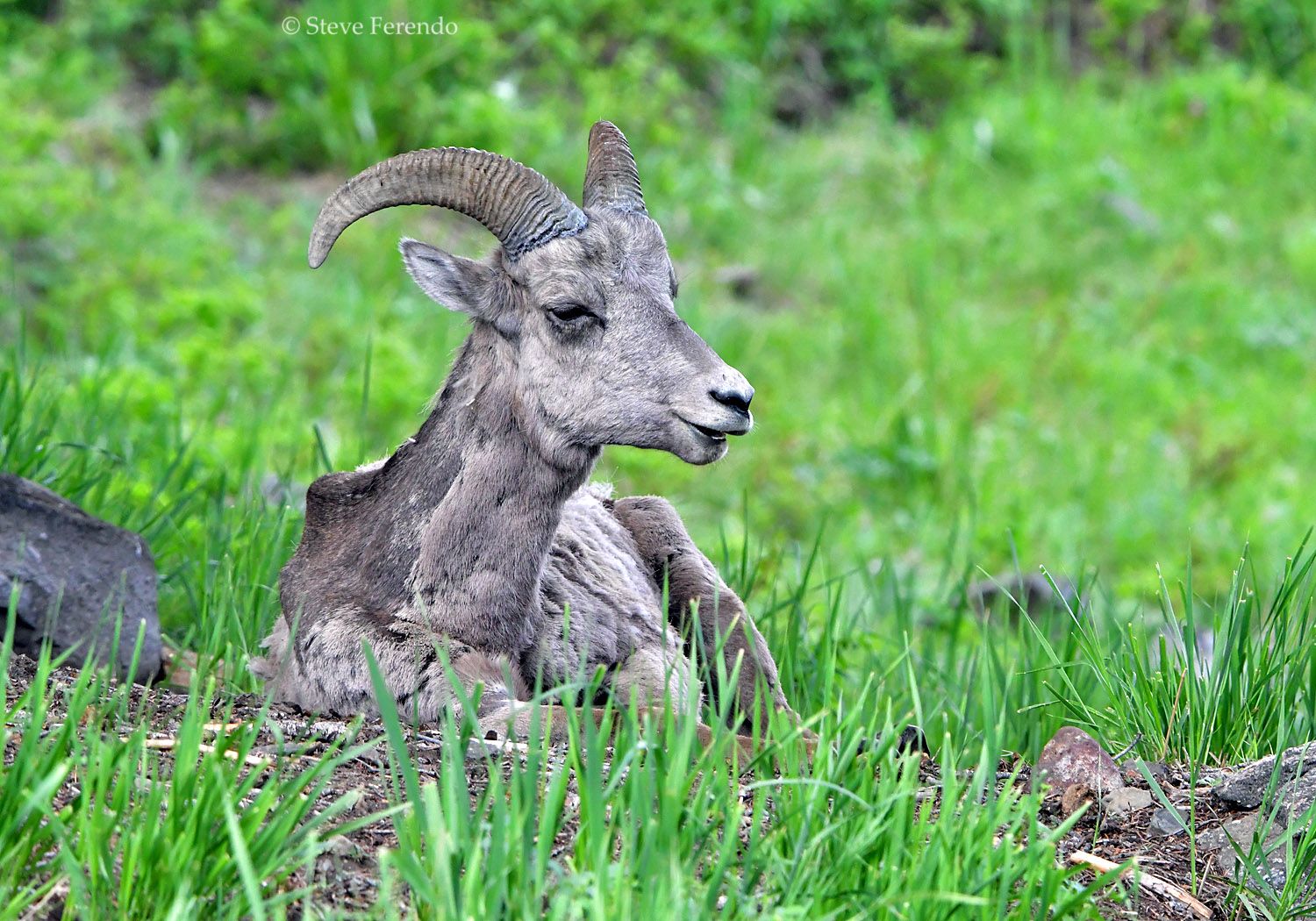 A ewe was bedded down nearby...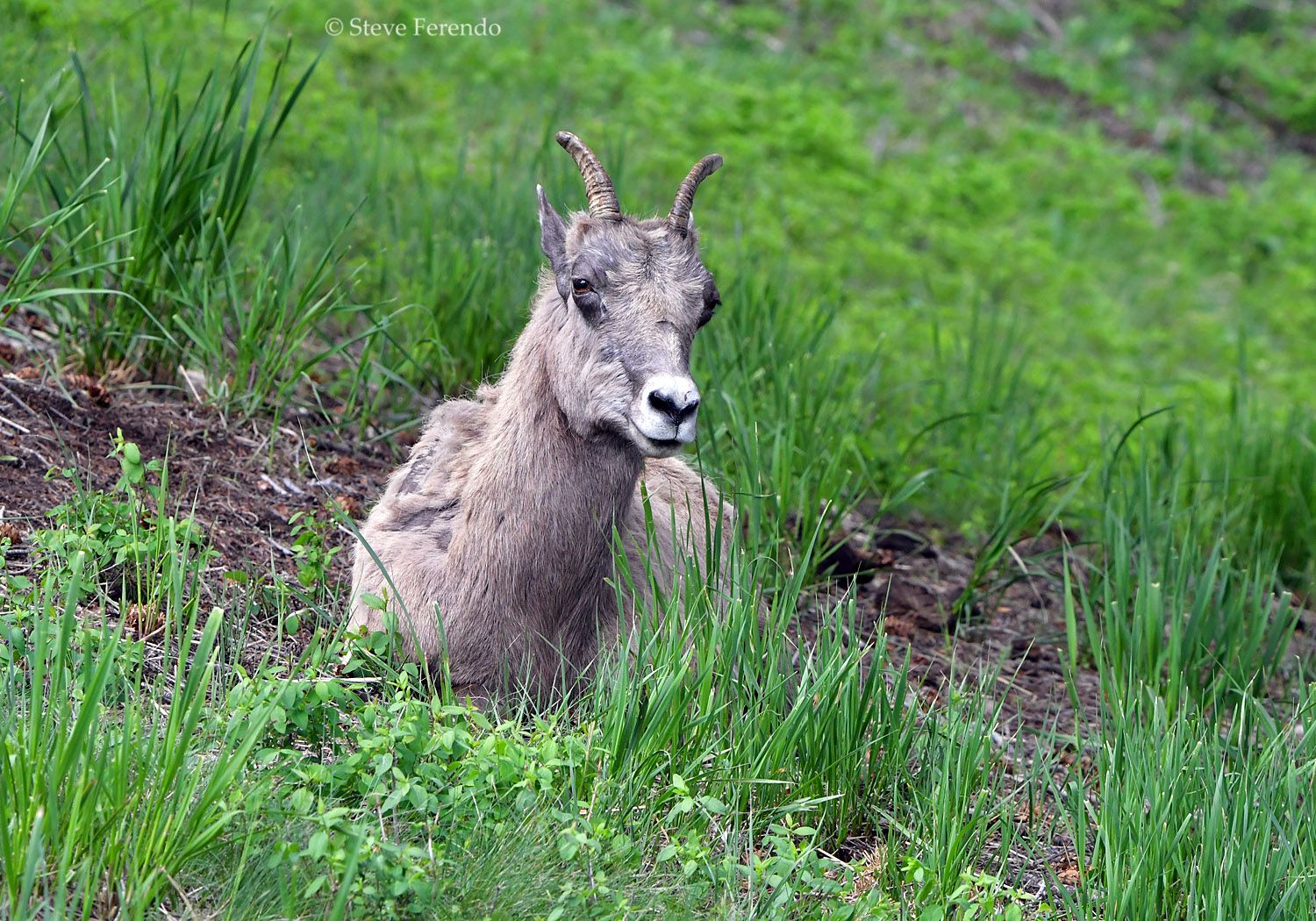 These three ewes were arguing over the pecking order in the harem....
I am pretty sure the darker one behind the tree won...
While passing the Calcite Spring area we spotted this ewe with her lamb...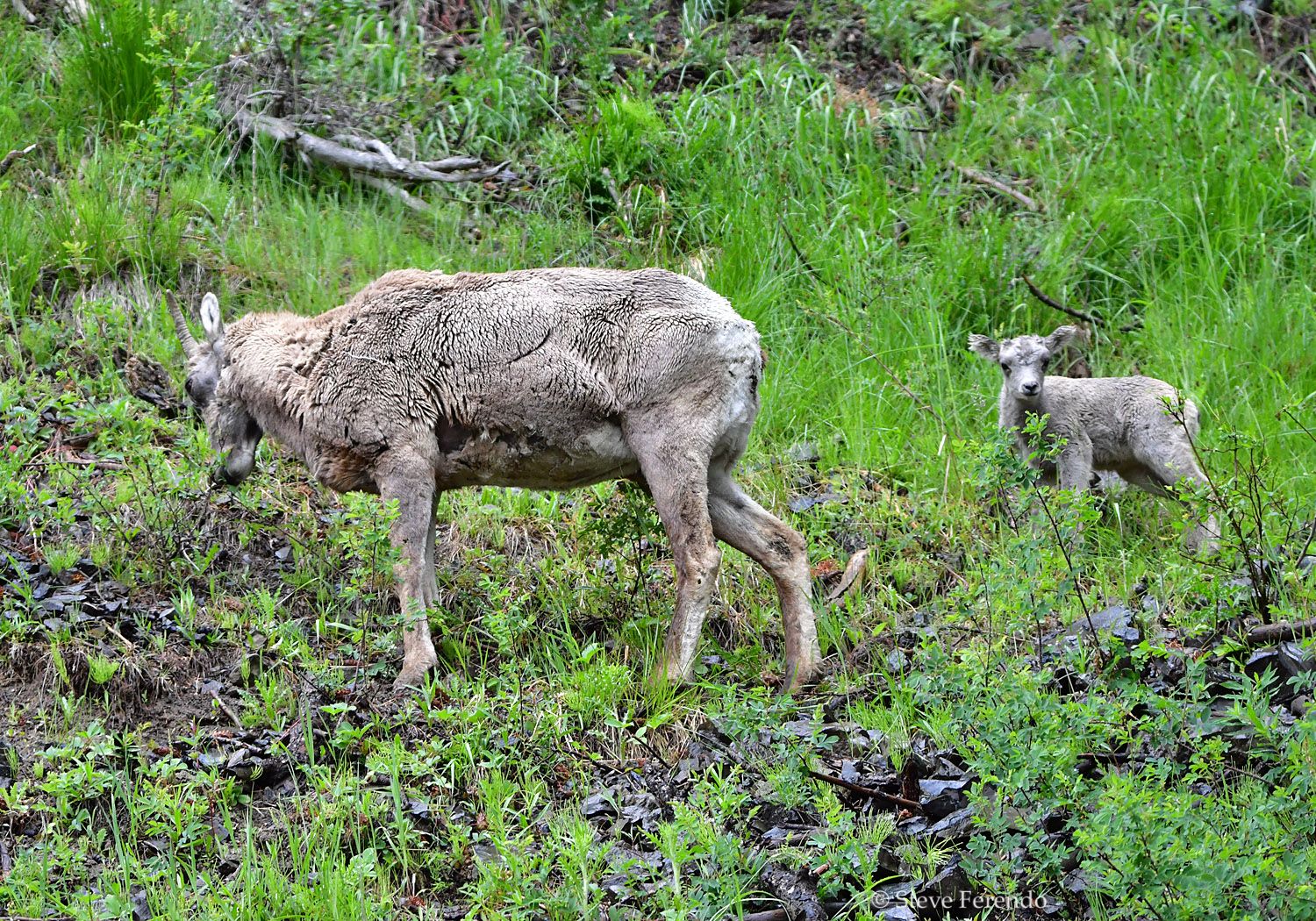 Thanks for visiting, be well, and come back soon.