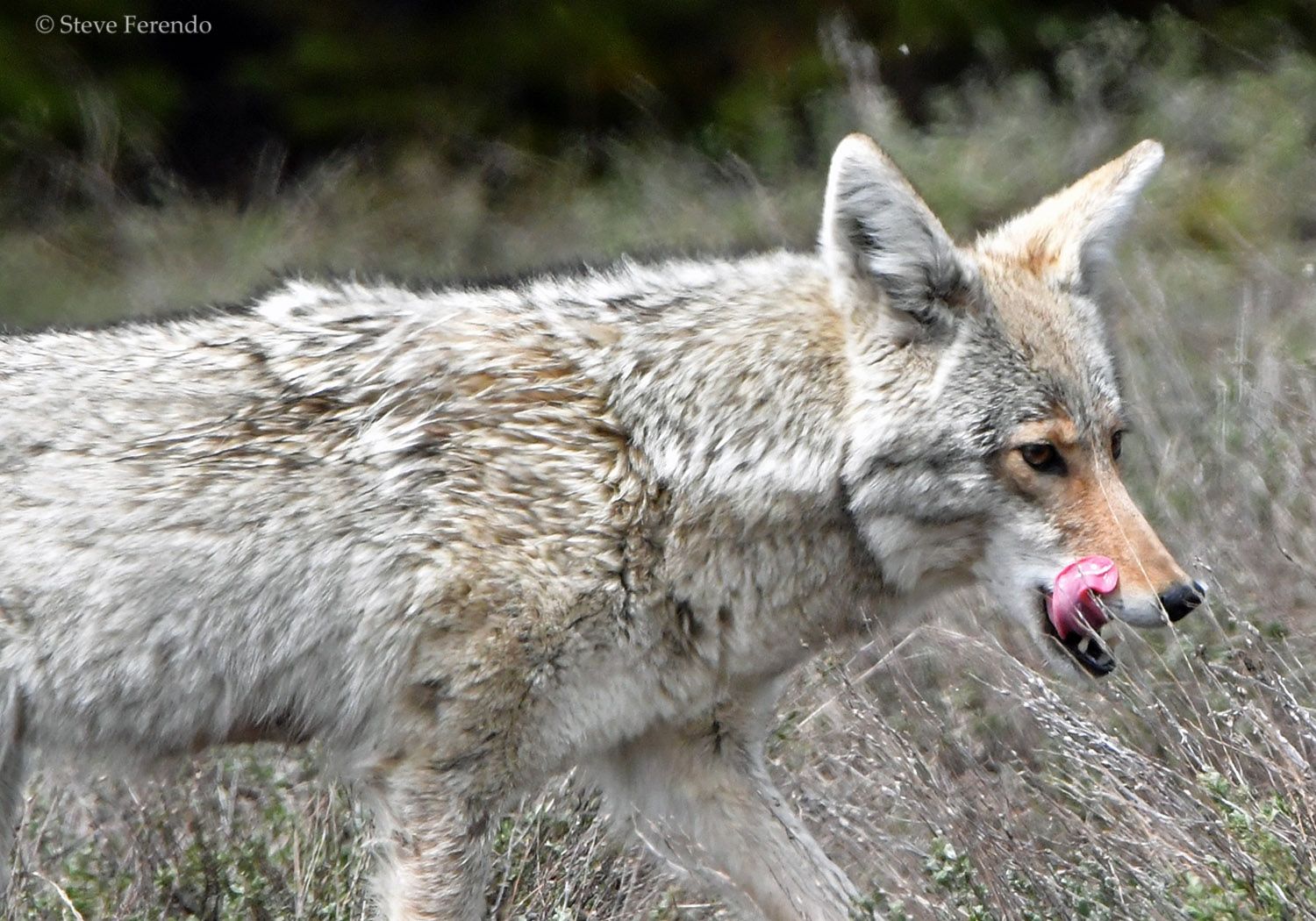 I was using binoculars to scan the Pilgrim Creek Road area for grizzly bears when a coyote appeared close to the dirt road. I approached it as closely as I dared hoping to obtain some photos...
The coyote was so intent on hunting for voles or ground squirrels that it hardly paid any attention to me...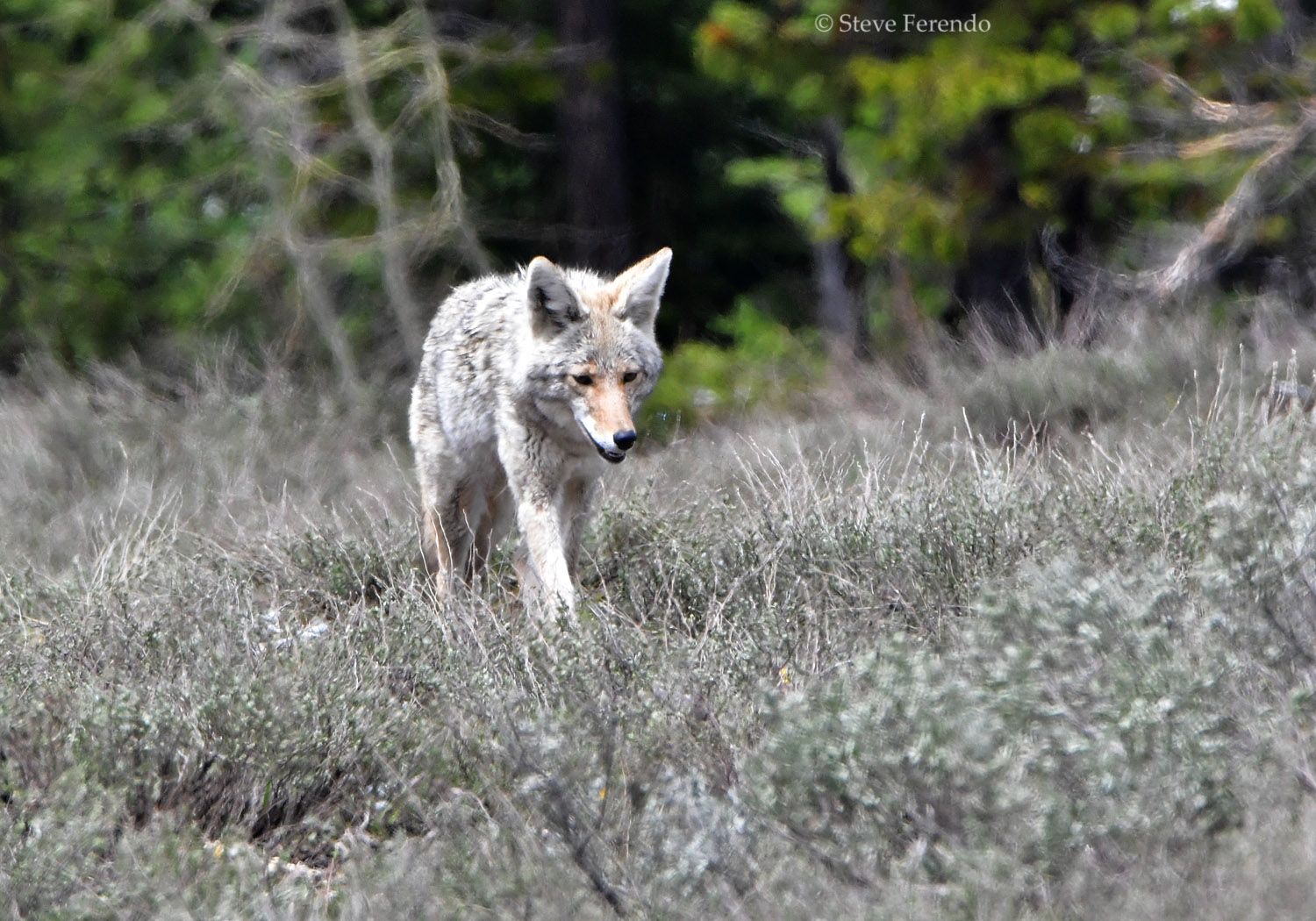 When it did pounce on something it was behind a sage bush making it impossible to identify the catch...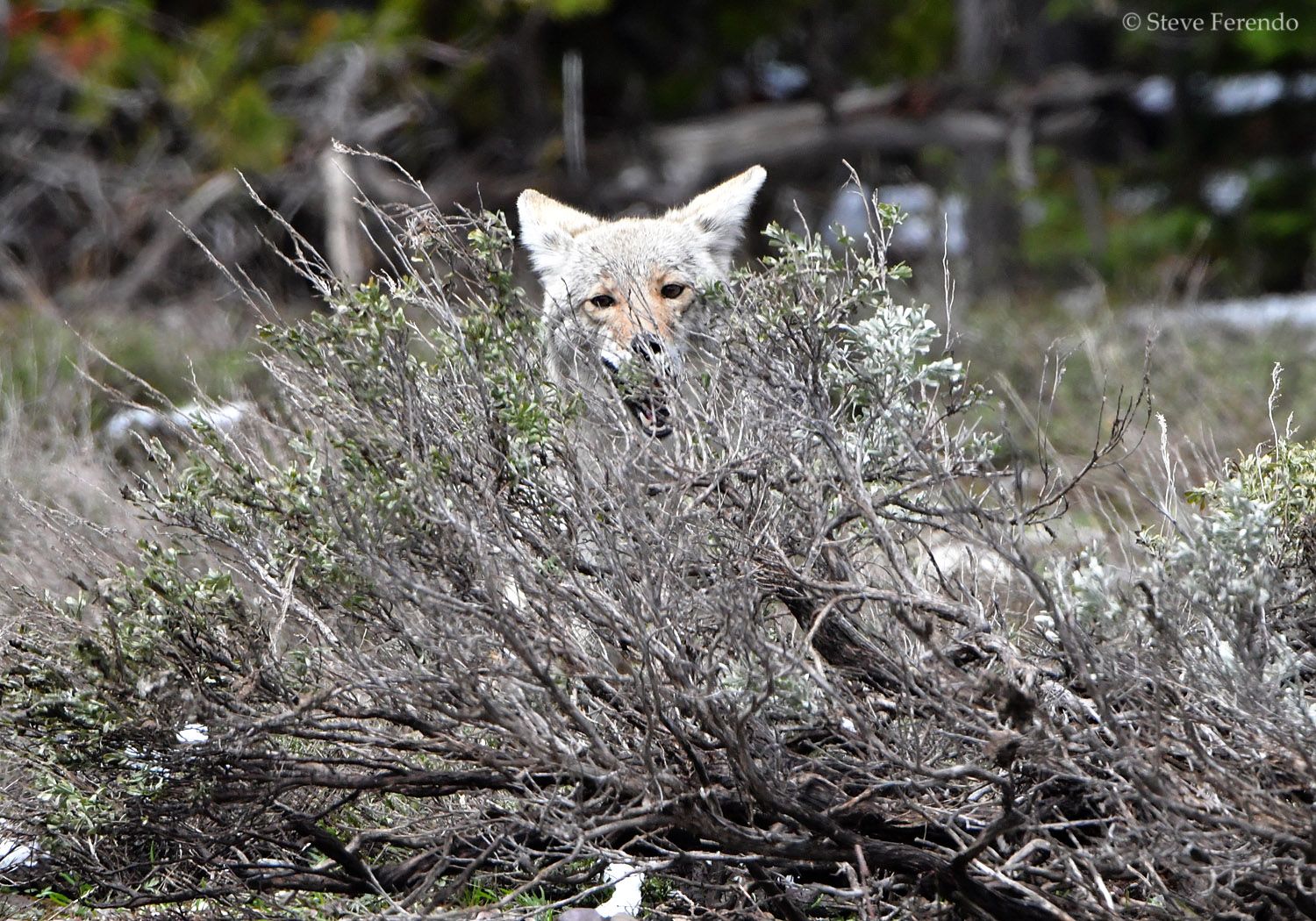 When it finished devouring it's meal the coyote marked the spot...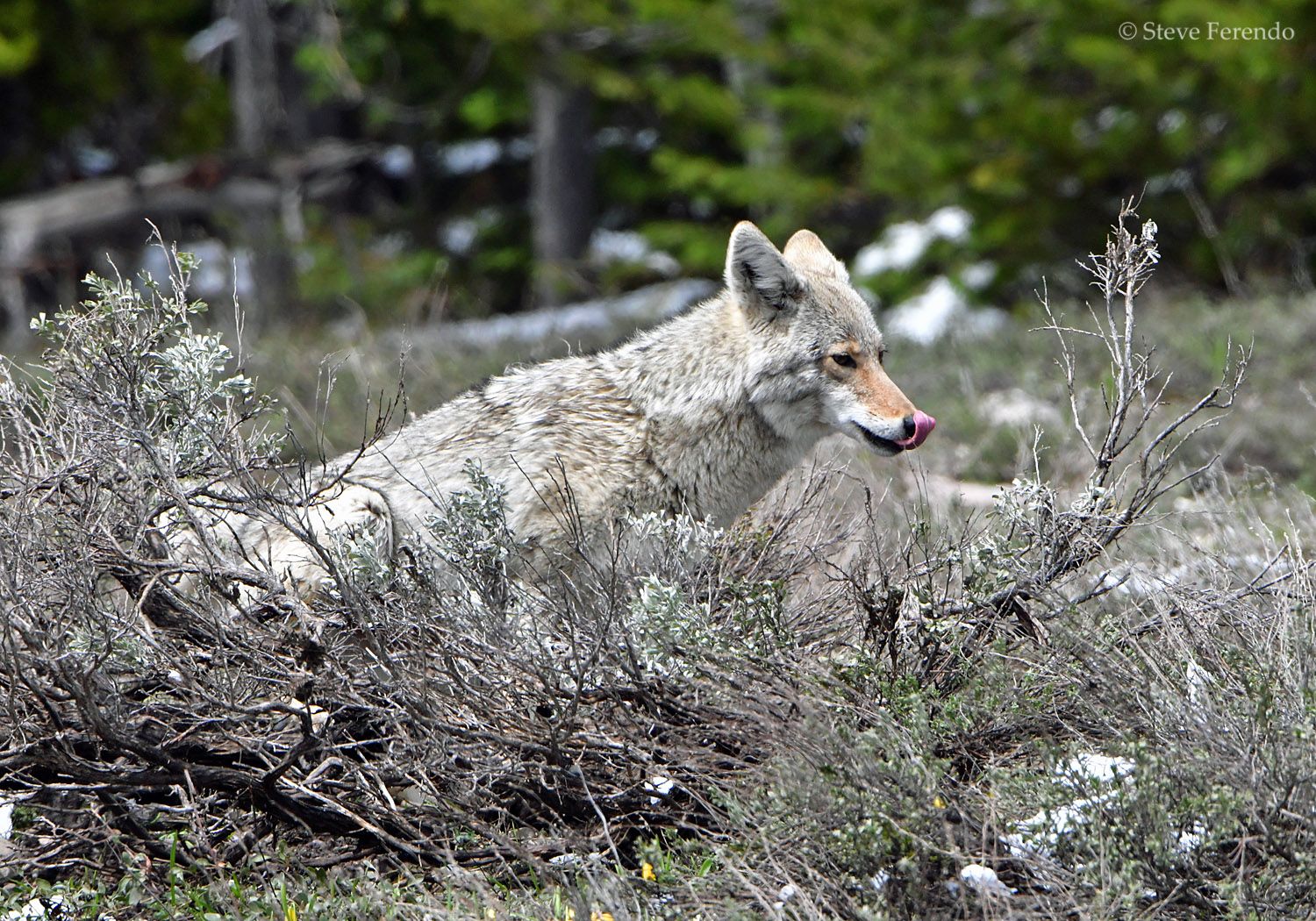 It continued marking bushes as it continued the hunt...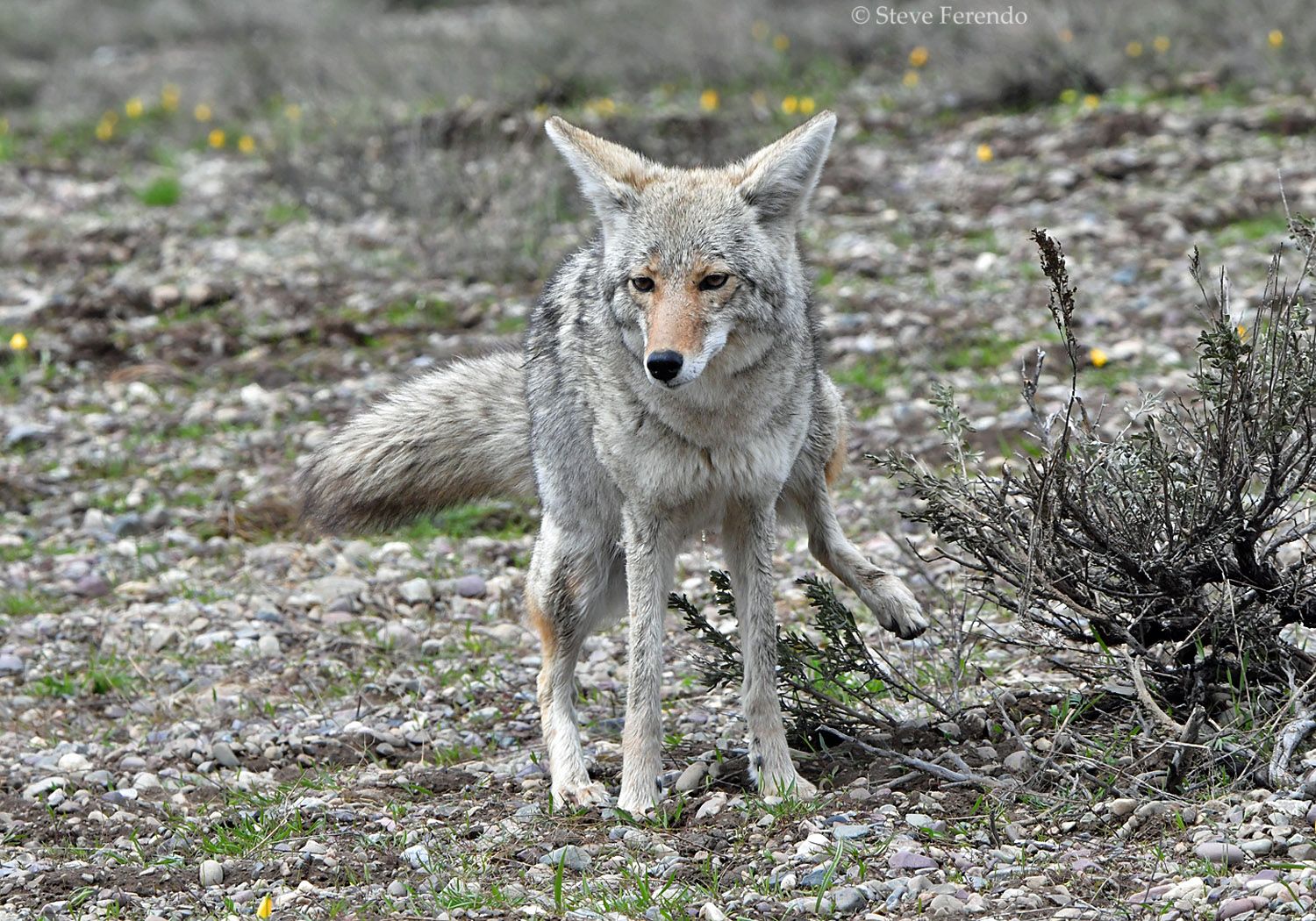 Thanks for visiting, be well and come back soon.