The large number of cars, trucks and campers parked on the side of the road at Oxbow Bend alerted me that there must be something unusual in sight. I pulled to the shoulder and quickly spotted a grizzly swimming the Snake River...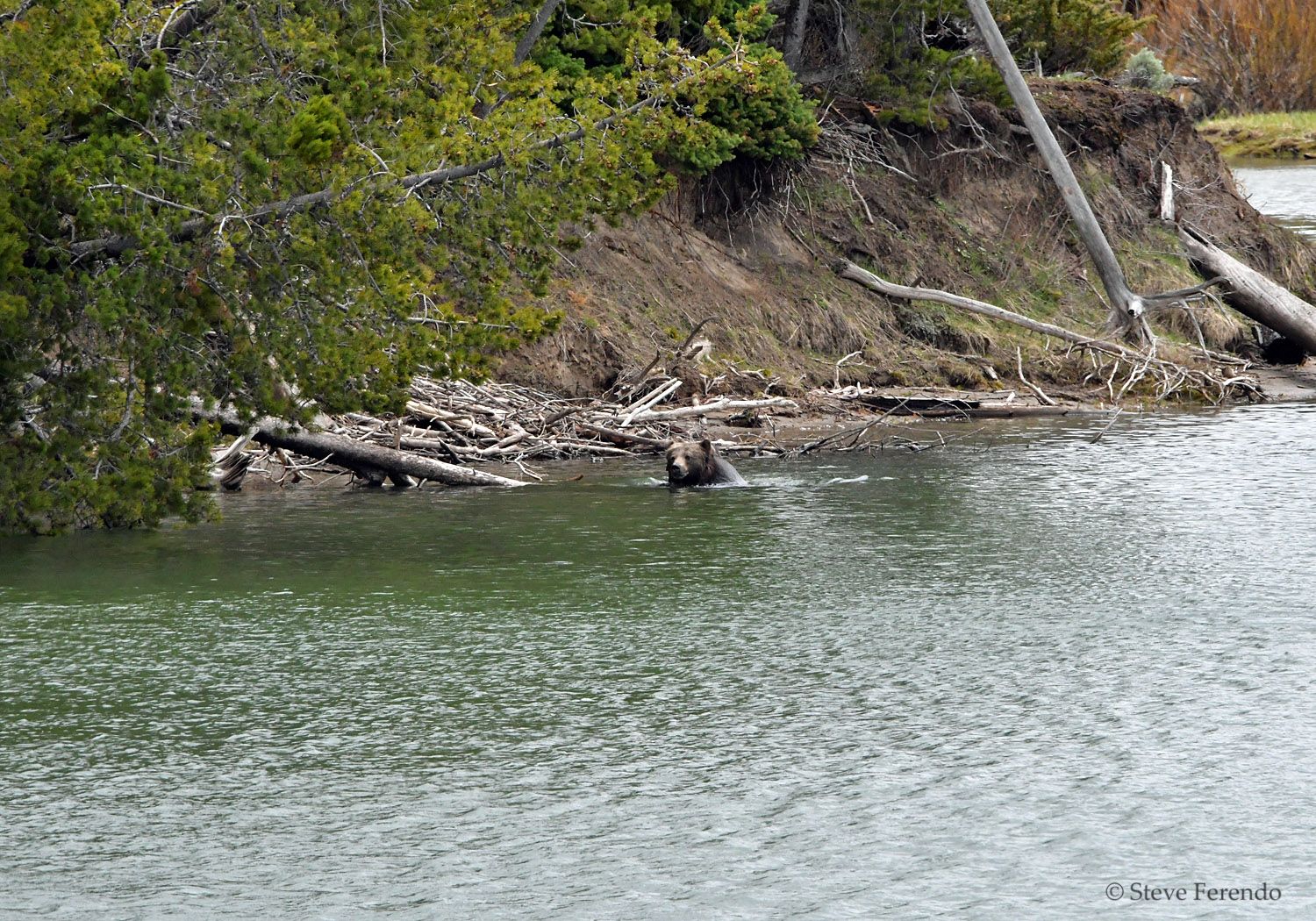 The large boar grizzly climbed the steep river bank with ease...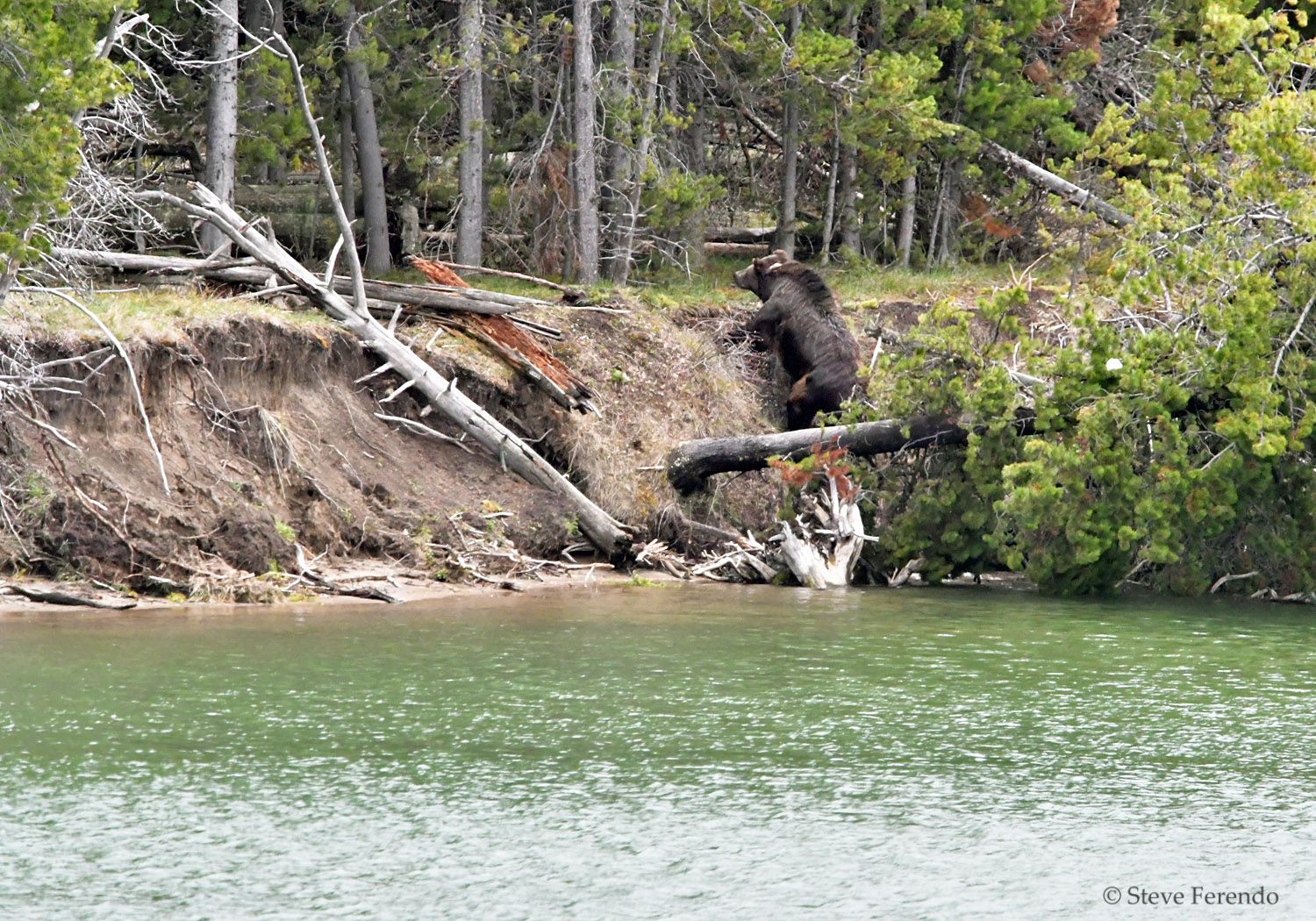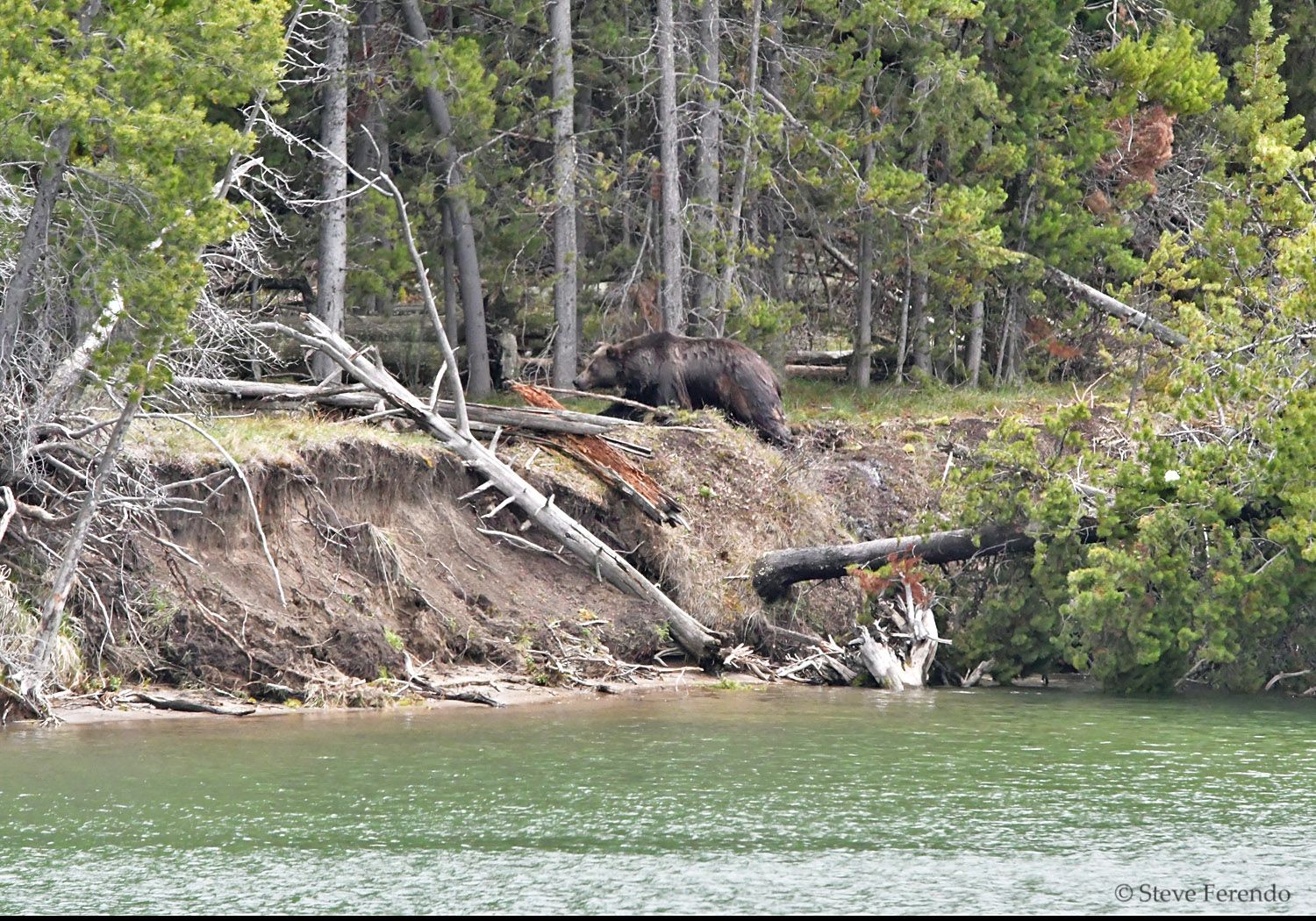 Rub marks on his flanks, his collar and ear tags all combined to identify the bear as one known locally as "Bruno". A good shaking was in order to rid himself of the river water saturating his coat...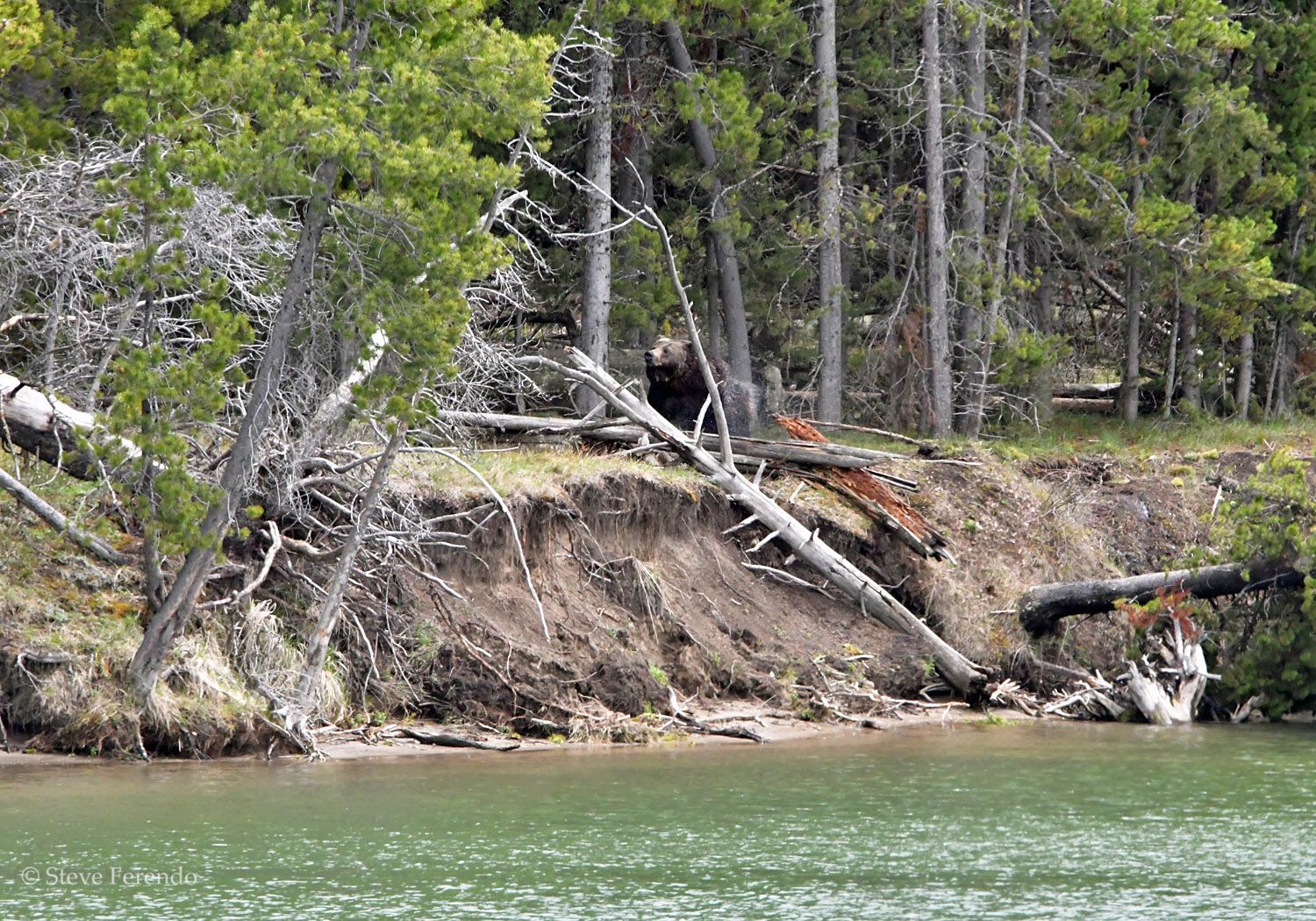 The bear disappeared into the forest that covered most of the island. I continued down the road to the next turnout that might provide a vantage point if he continued in his direction of travel. A short time later he emerged on the opposite side of the island, swam the river once more and continued his trek across a sage brush flat...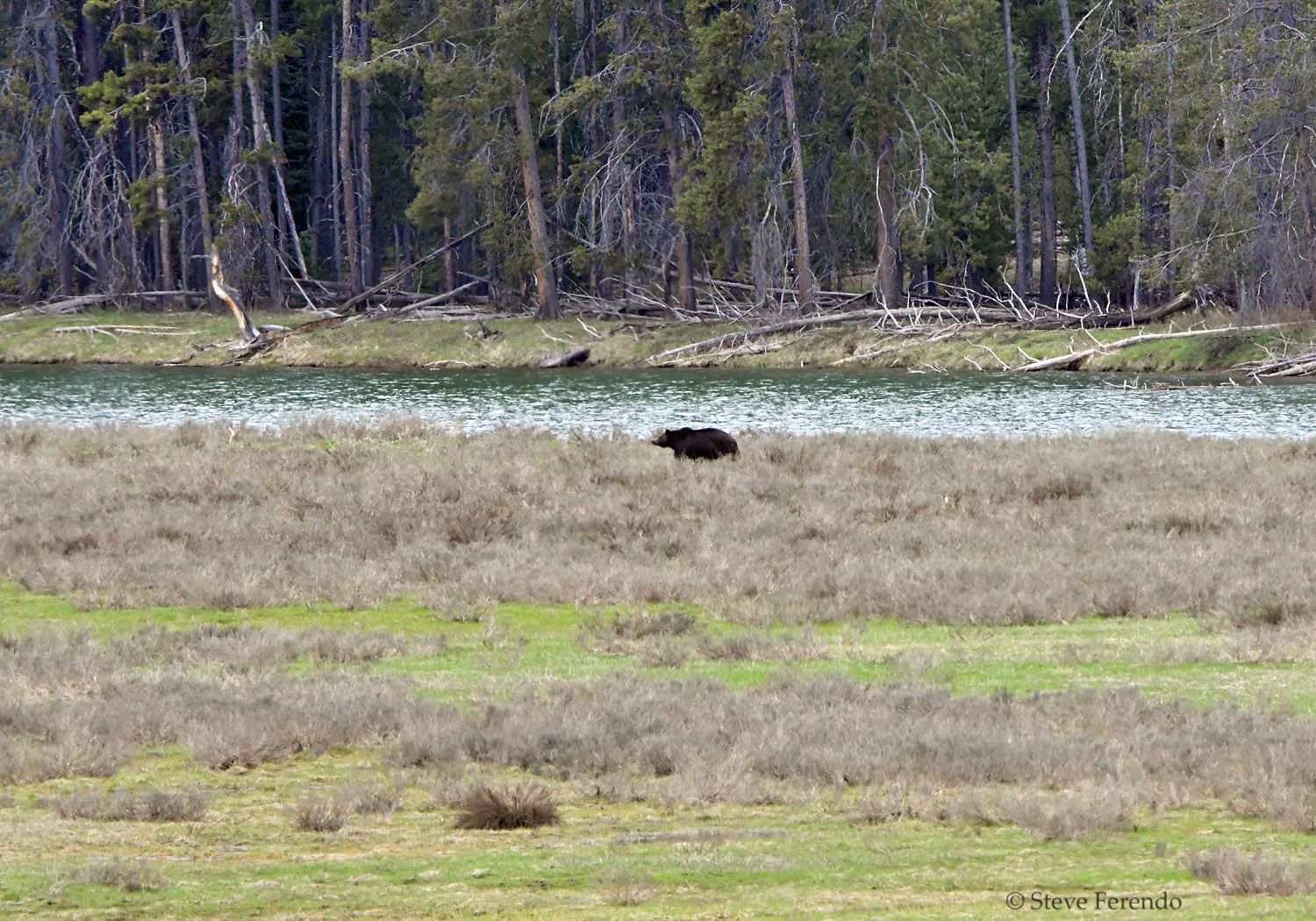 A little later I saw him once more, after he crossed the main road, and was on Lozier Hill...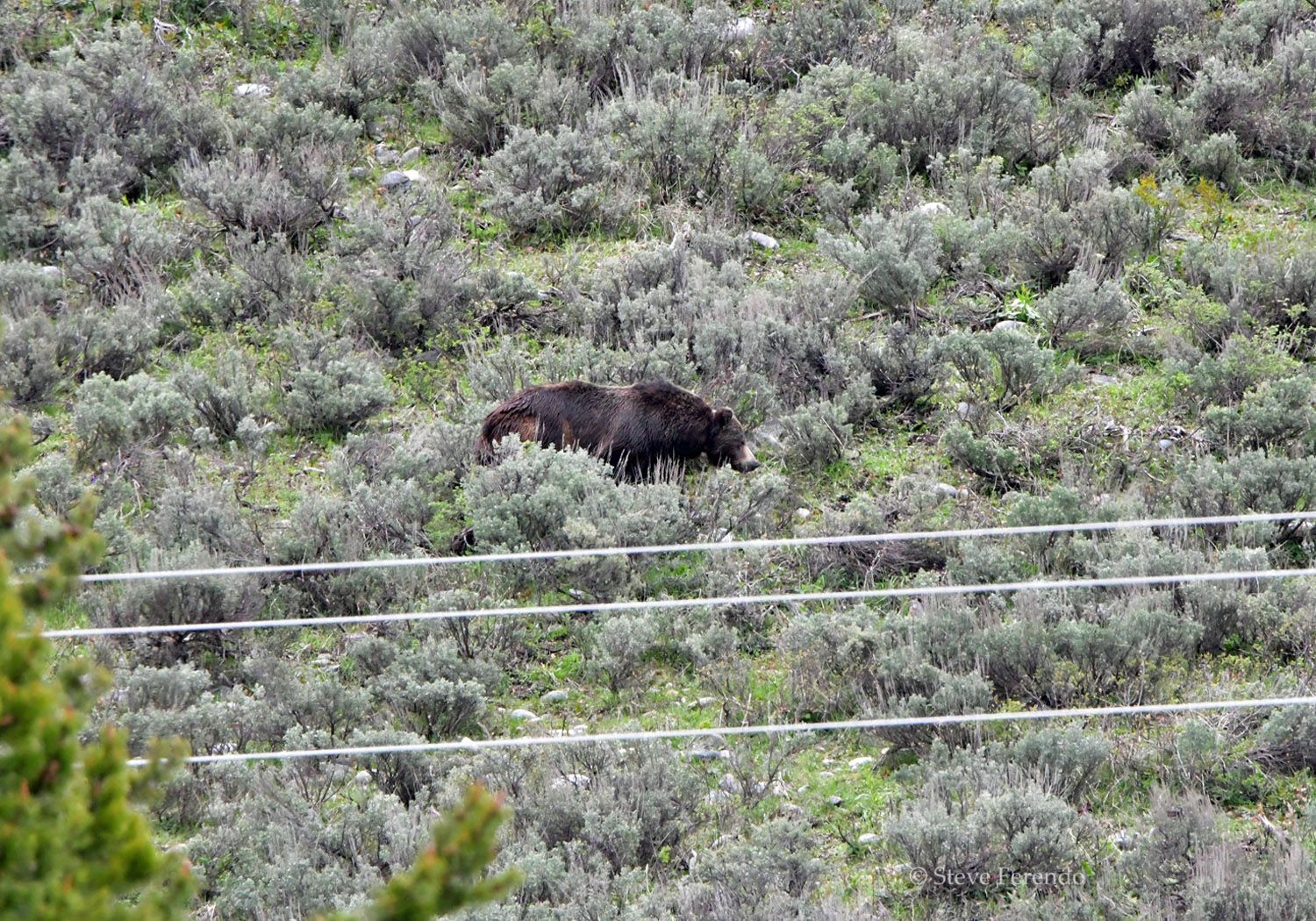 Male grizzlies are not often found so near busy roads. This boar, and another one, are probably seeking available females to mate with. After which they will return to their preferred habitat in the back country.
Thanks for visiting, be well, and come back soon.