This is the mating season for grizzly bears. That is the reason solitary boars have been seen frequenting areas usually occupied by sows and cubs. Until now the mating season has been an abstract concept for me, since I had no personal observations of this bear behavior to draw upon.
That changed two days ago, when by a stroke of luck, we were able to observe two grizzly bears courting and mating on Togwotee Pass.
I was impressed by the degree of tenderness that they displayed towards each other…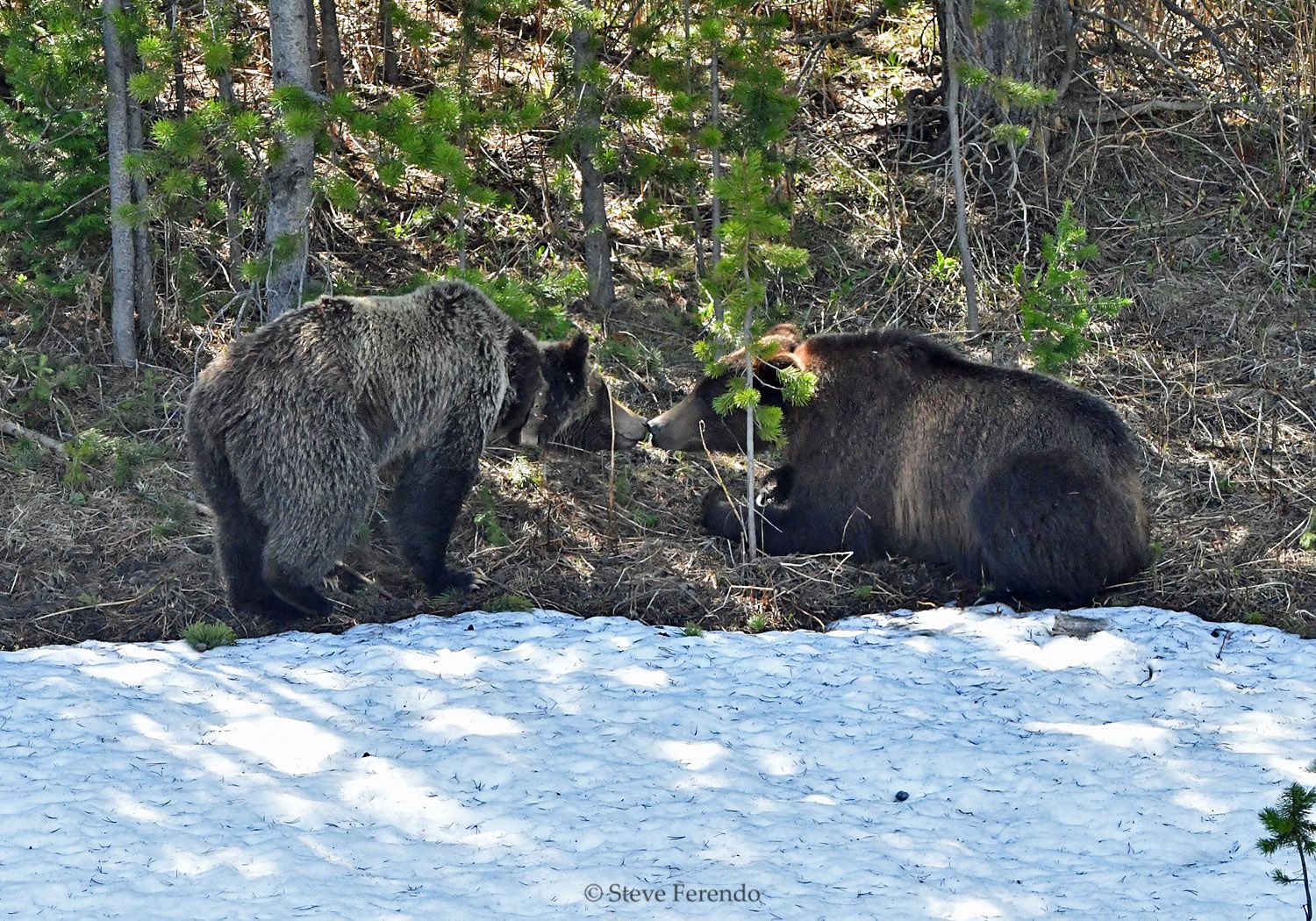 I have to admit that I was concerned for the welfare of the bears when they moved to a busy highway to pursue their romance…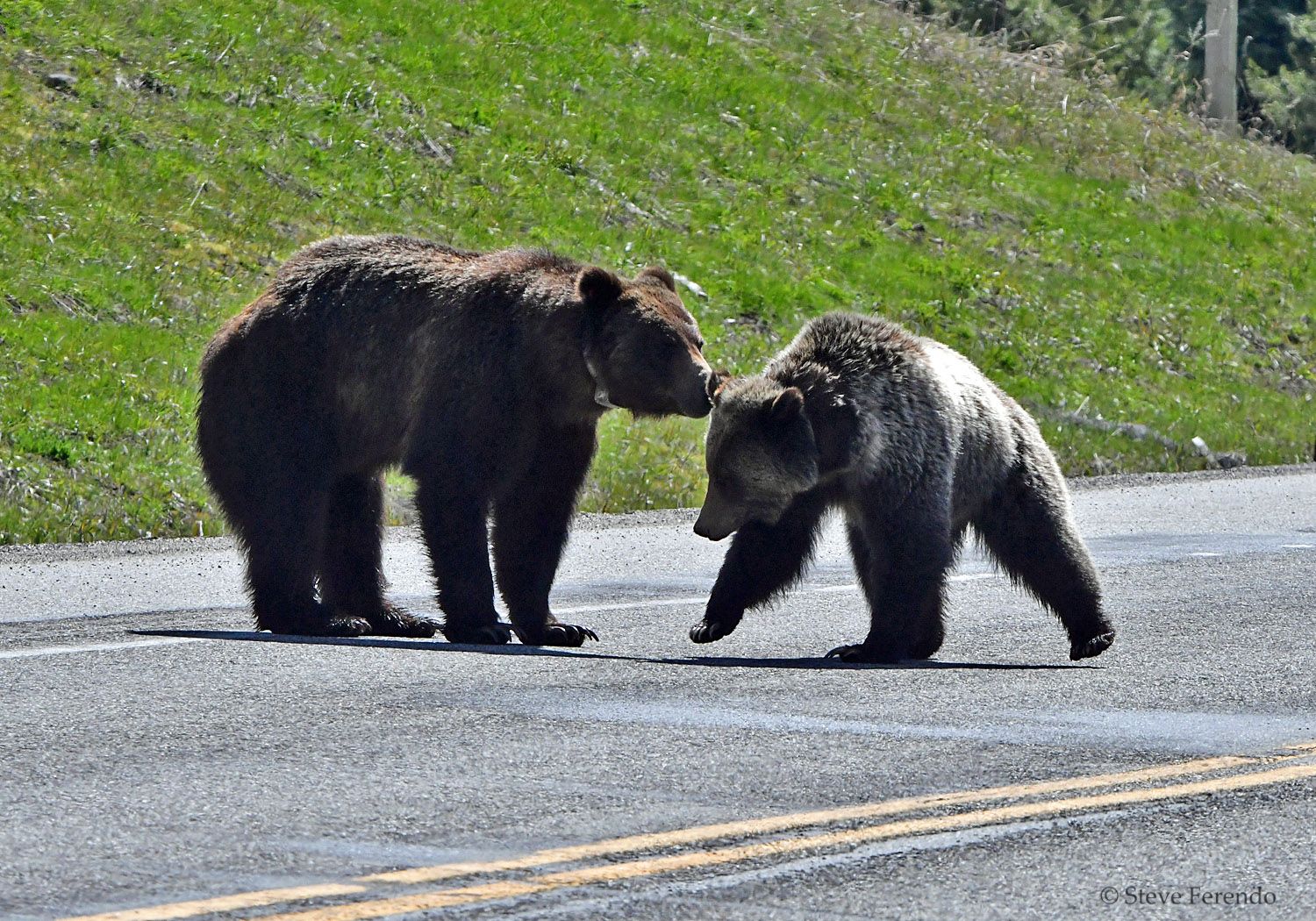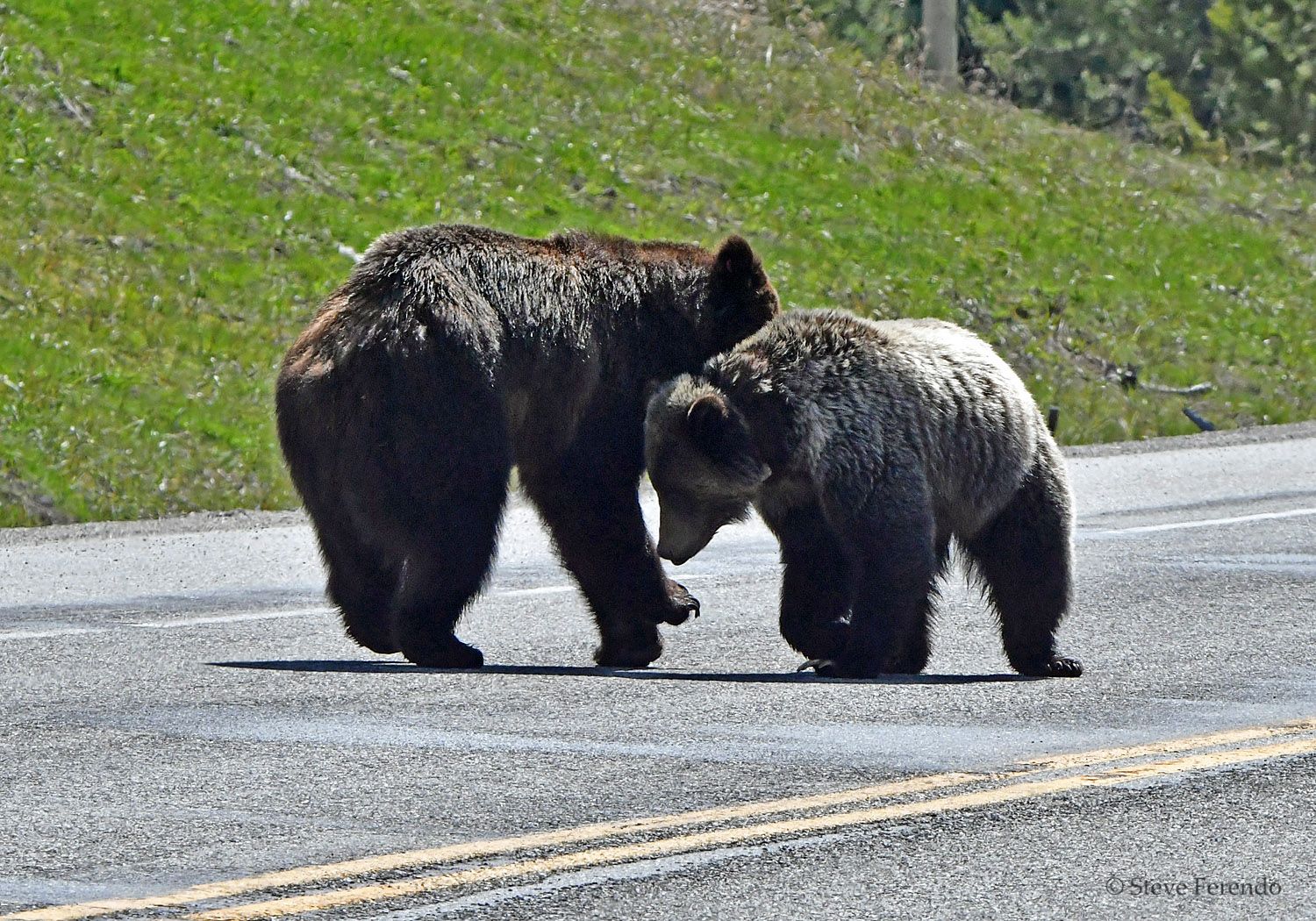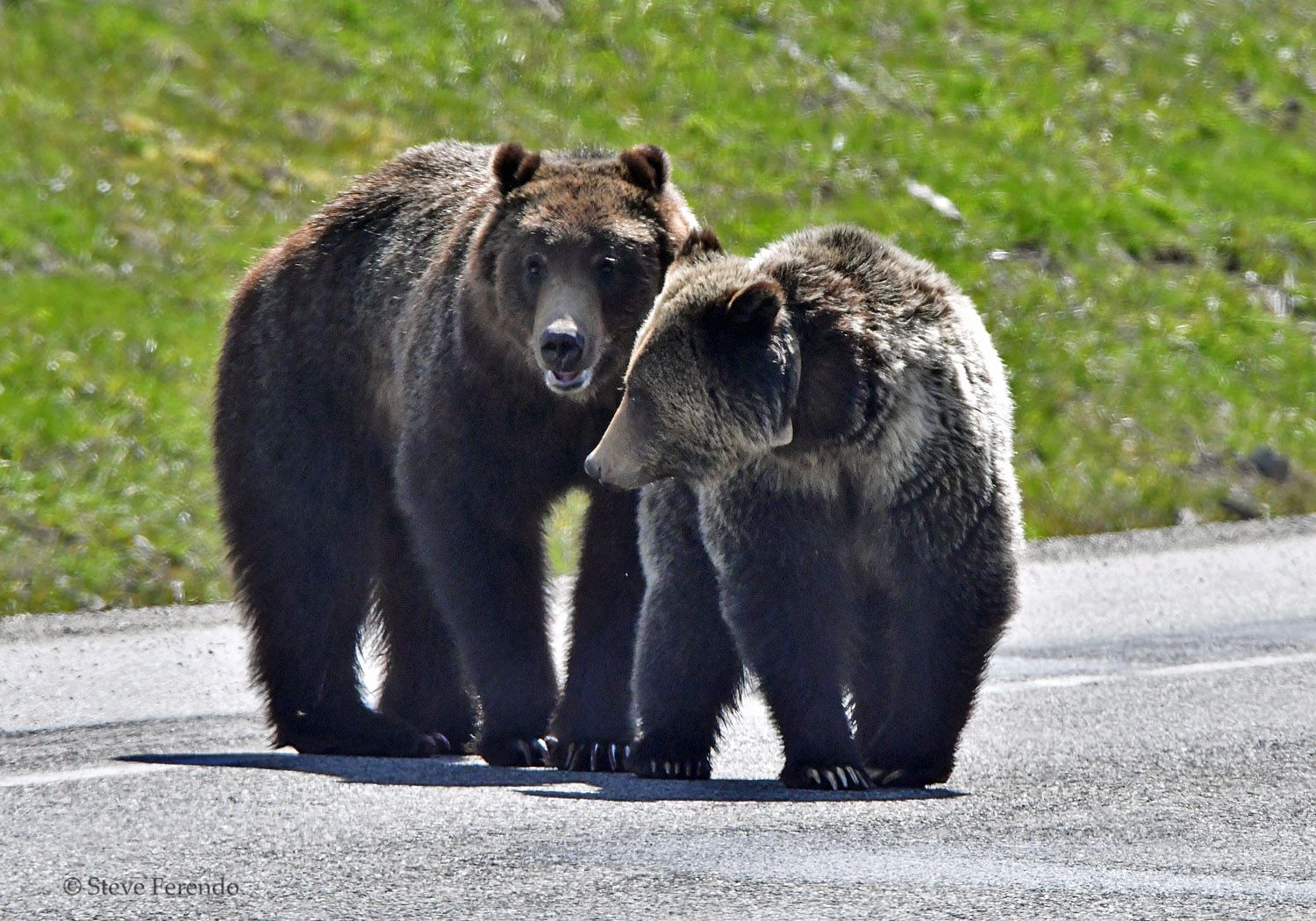 Afterwards, the sow crossed the road several times with no regard for the danger of oncoming traffic…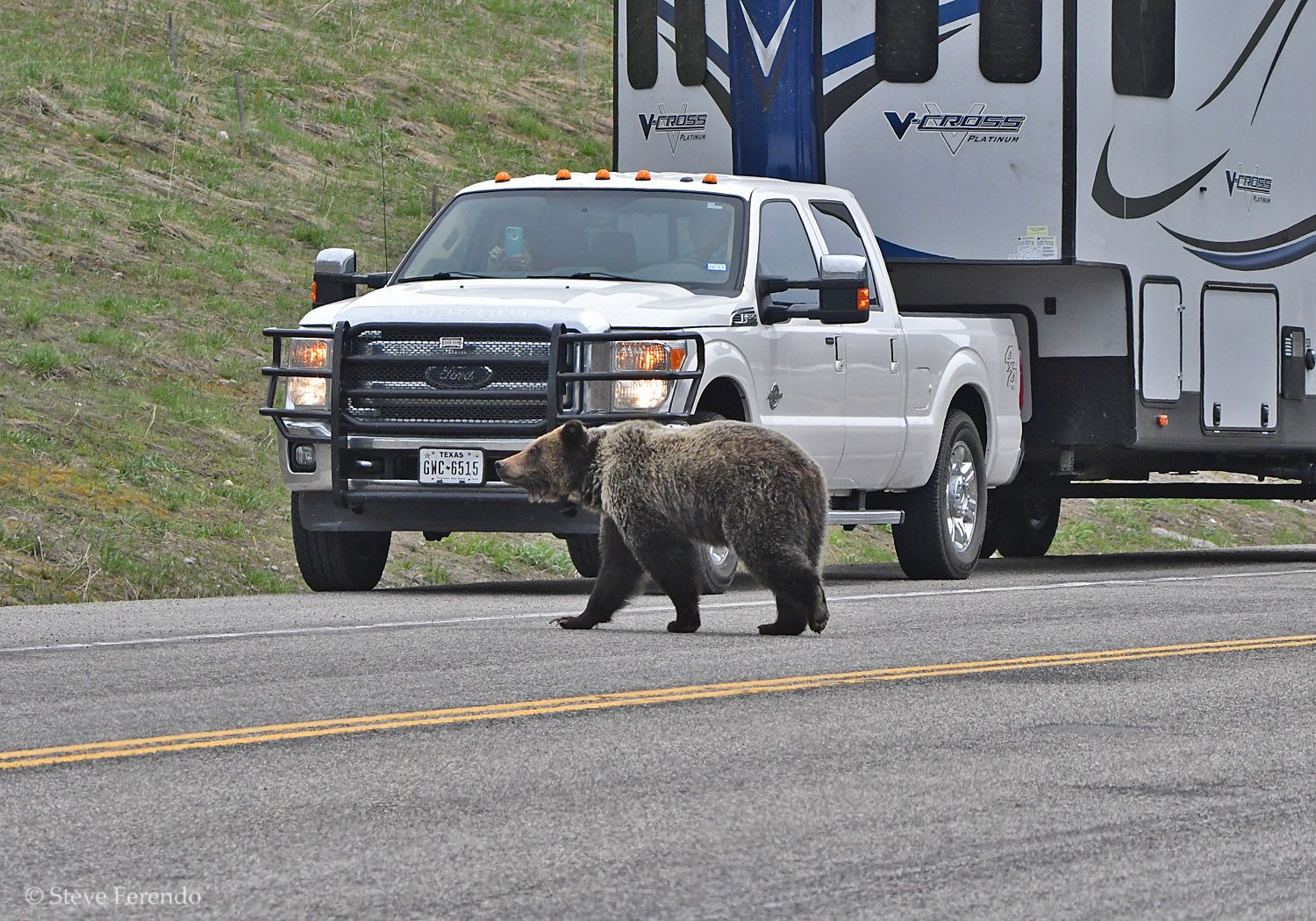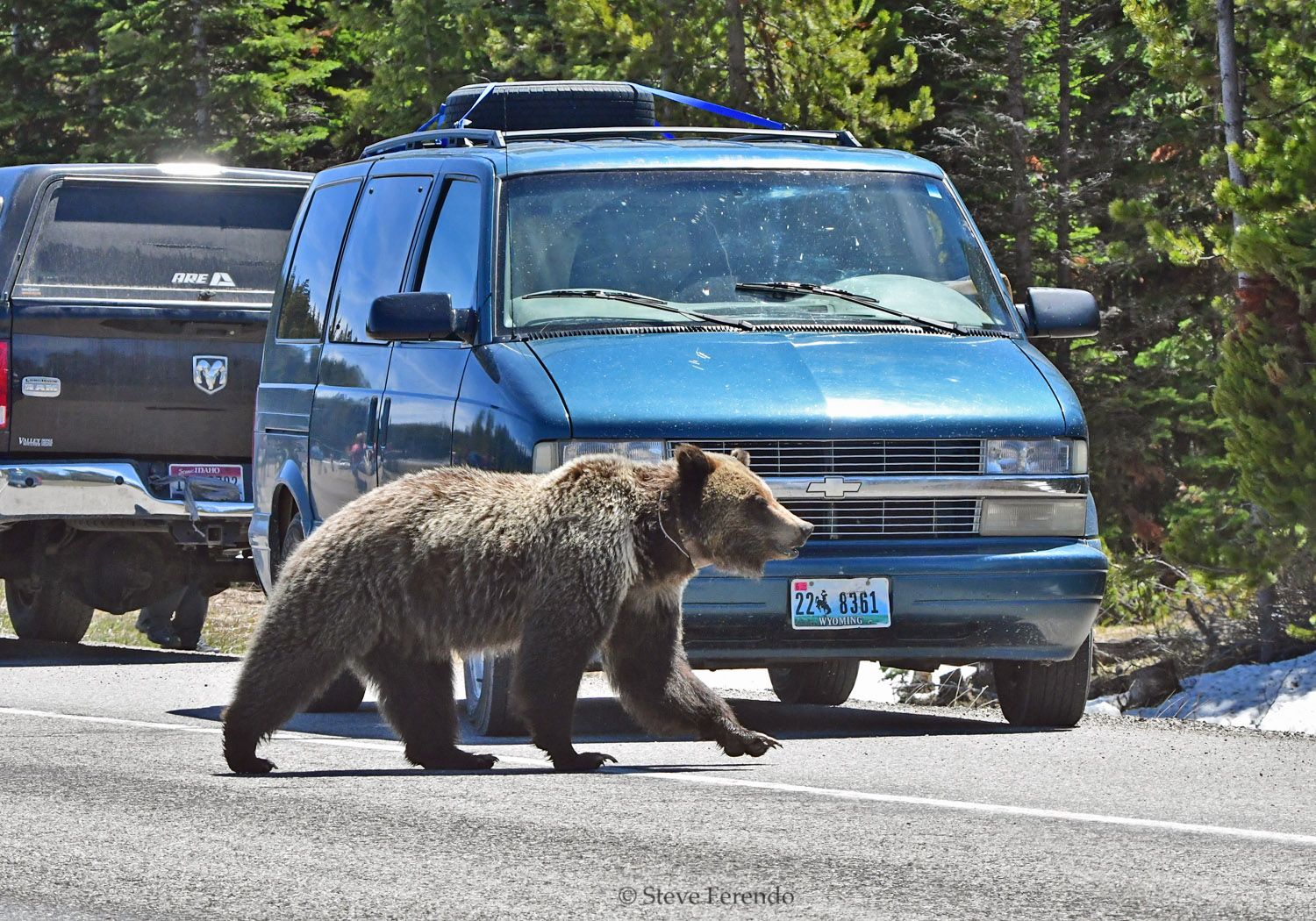 Thanks for visiting, be well, and come back soon.