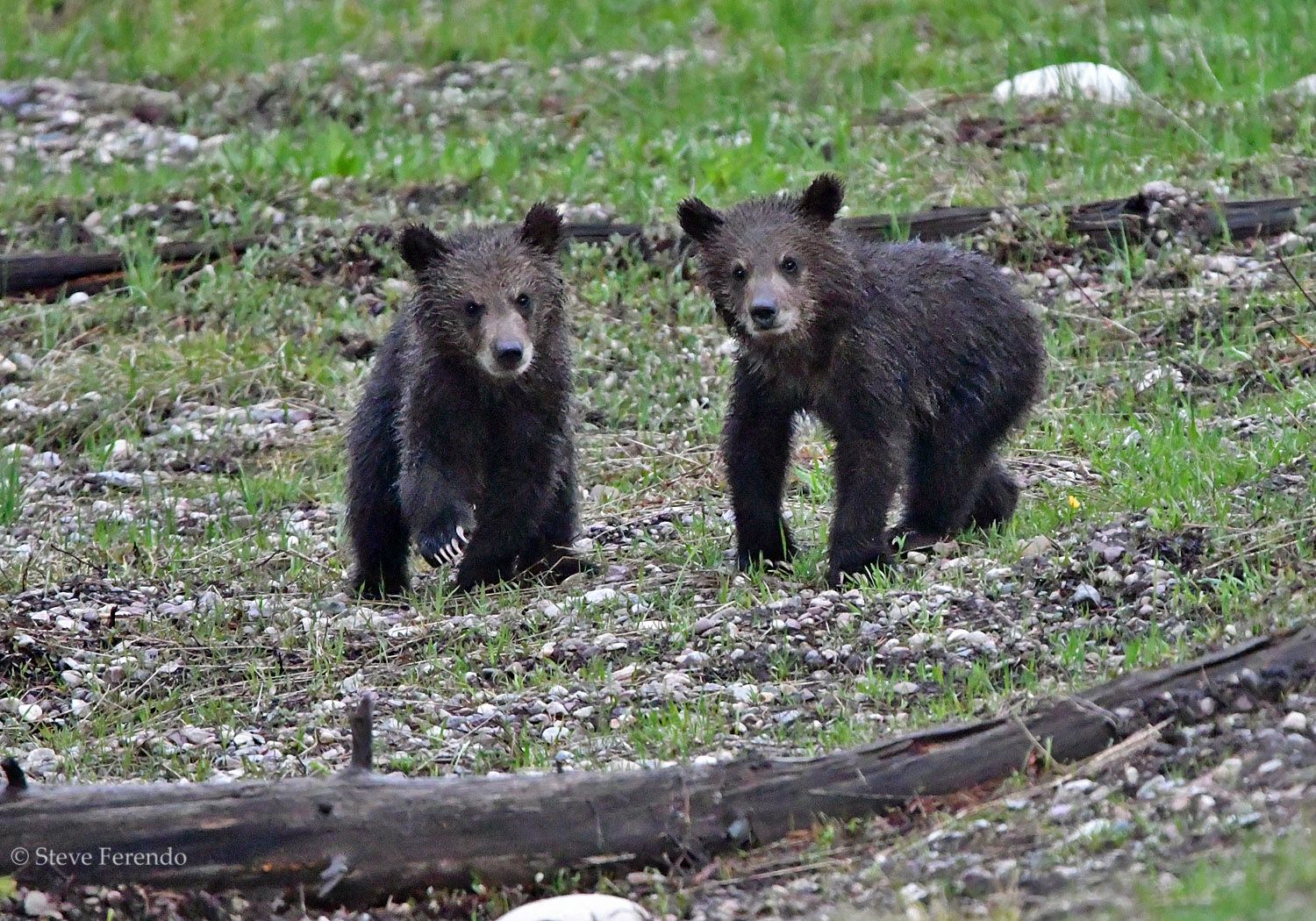 One of the main attractions for wildlife lovers in Grand Teton and Yellowstone National Parks are the COYs (cubs of the year). All young animals have an undeniable appeal, but those we rarely have the opportunity to see are even more appealing.
The first COYs that we saw on this trip belong to a grizzly called "Blondie" by the locals and other grizzly bear fans...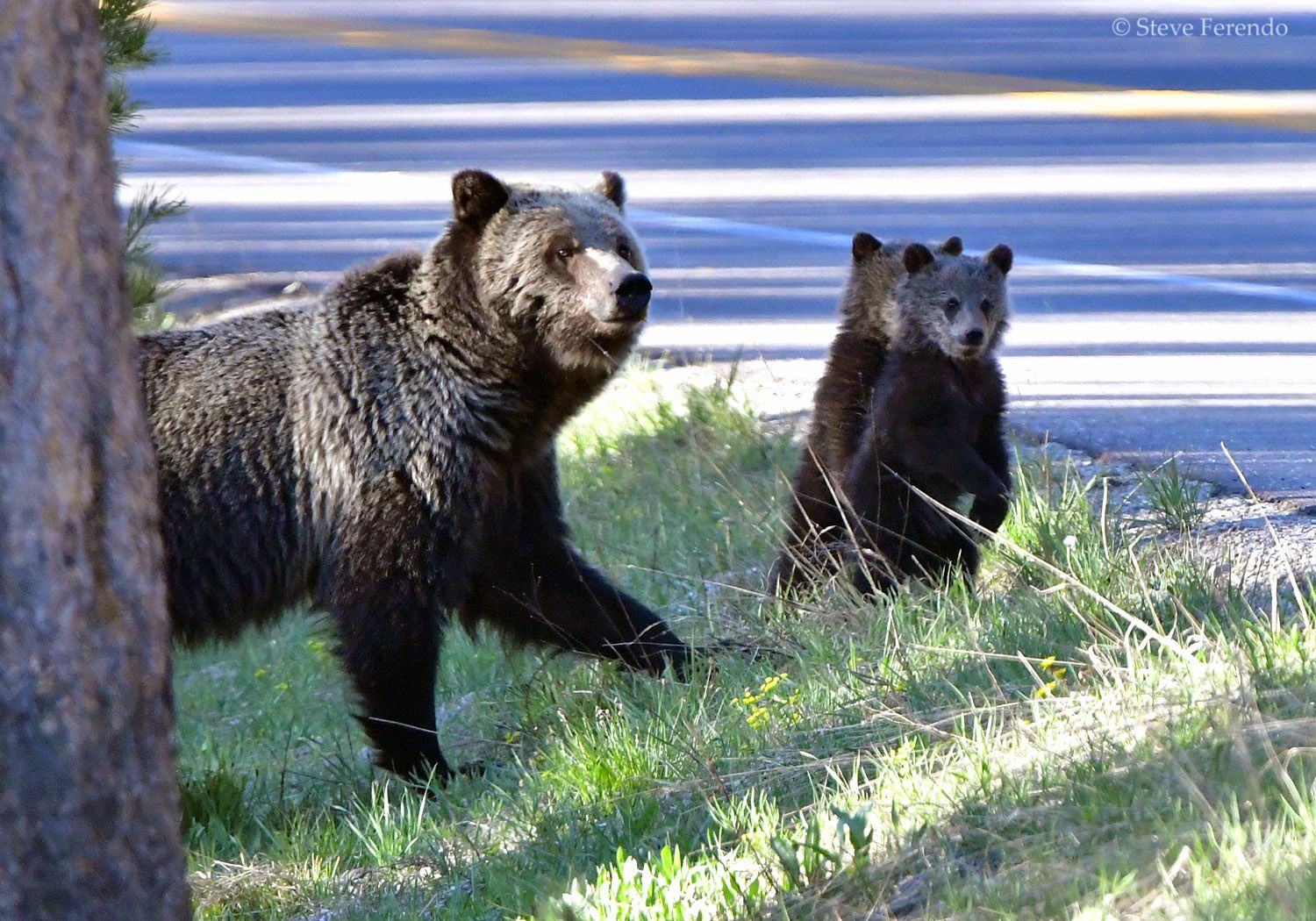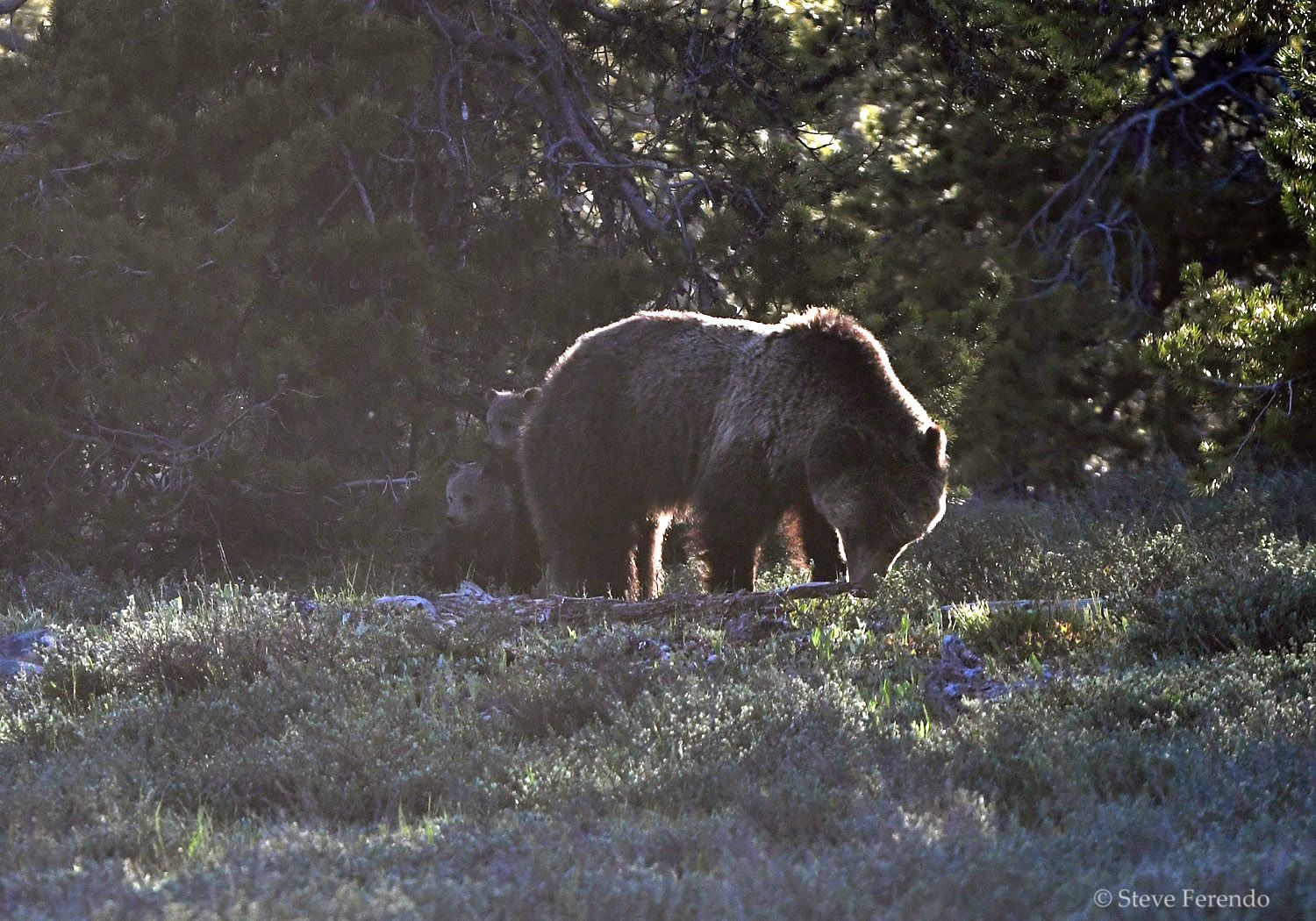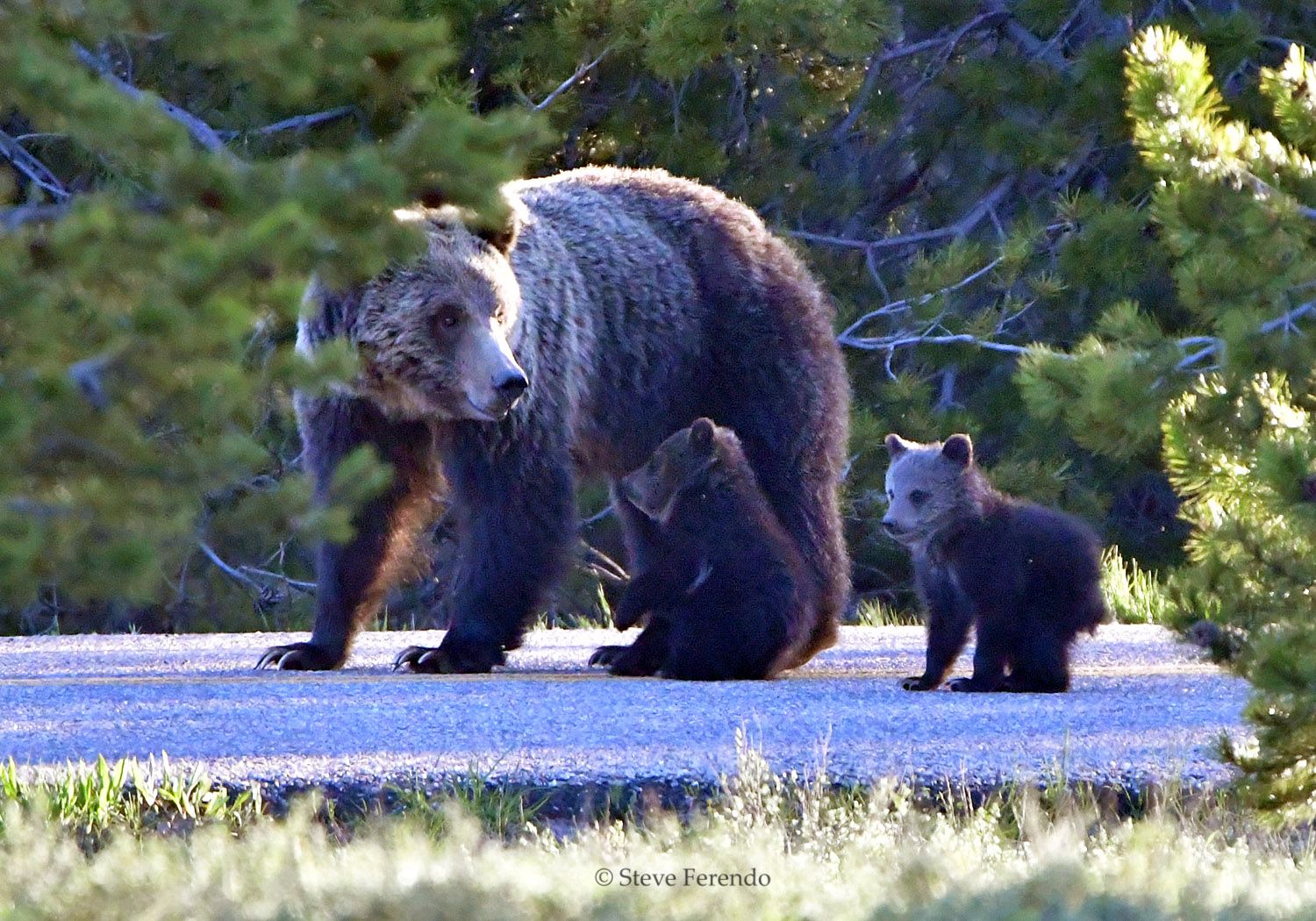 Two days after seeing Blondie we came across the most famous bear in the region, "Grizzly 399". You can learn all about 399 by doing a Google search...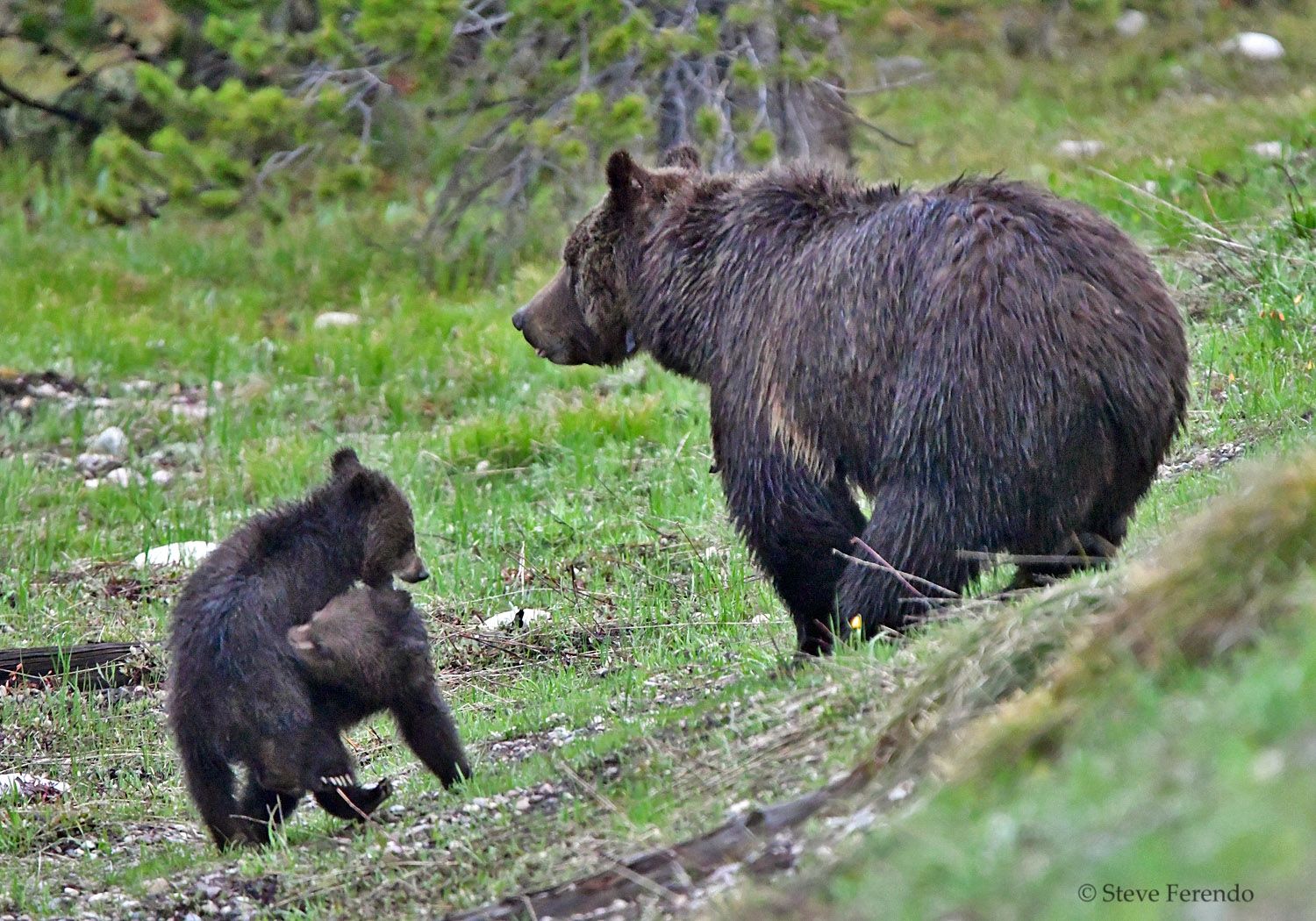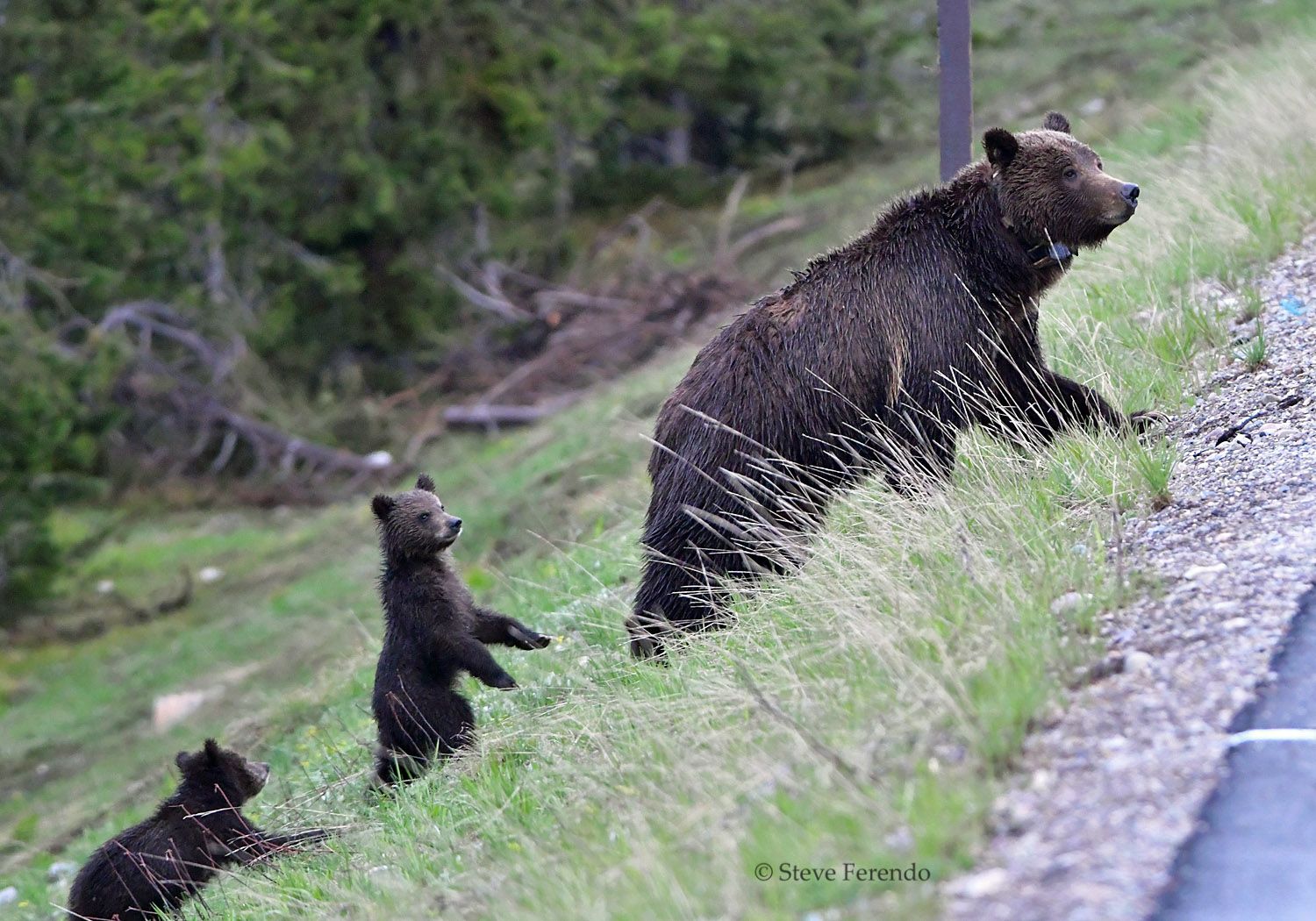 As you can tell from the next image, traffic is one of the biggest threats to the survival of bears, both young and old...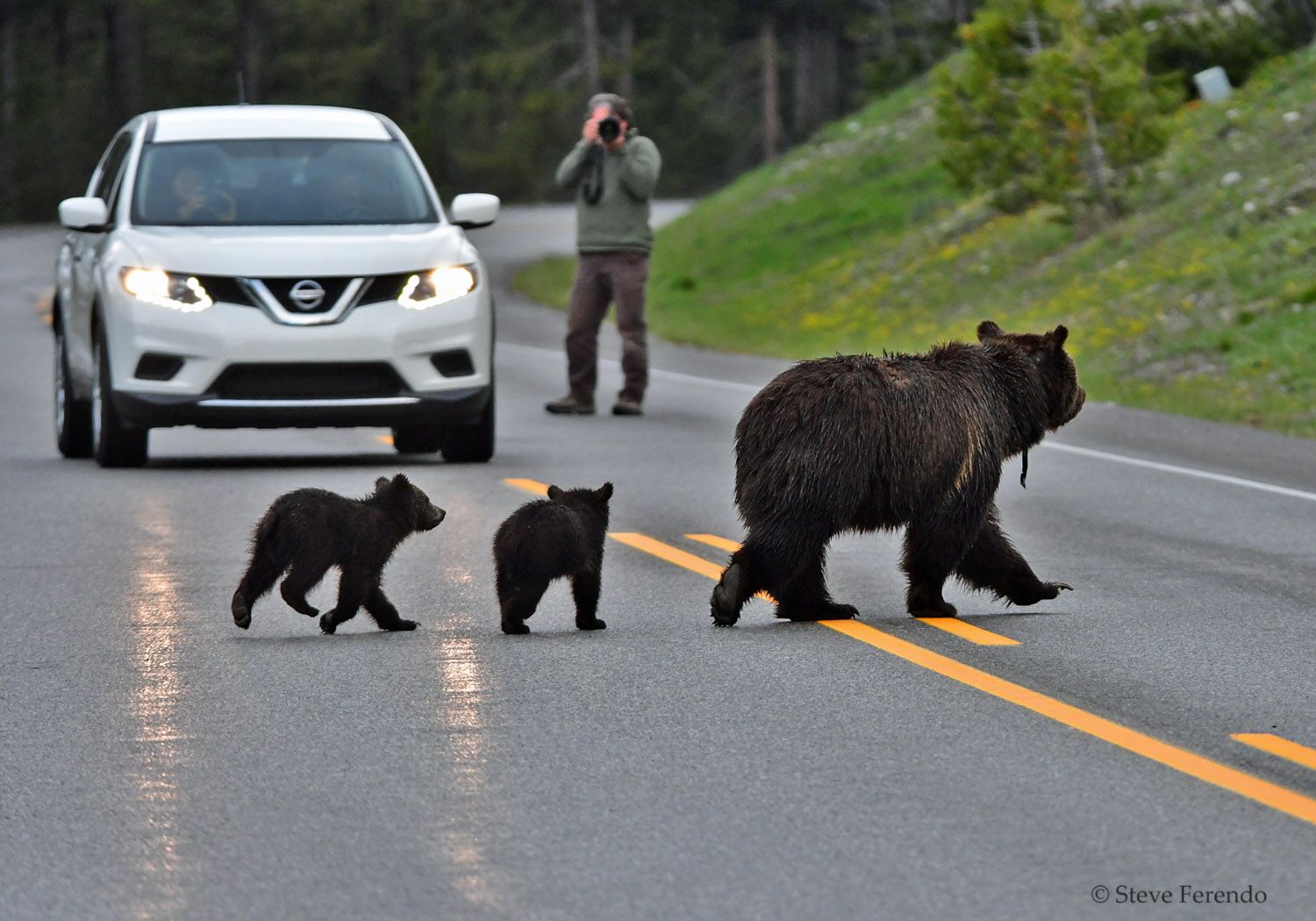 Today, we encountered 399 again as she crossed a meadow near Colter Bay...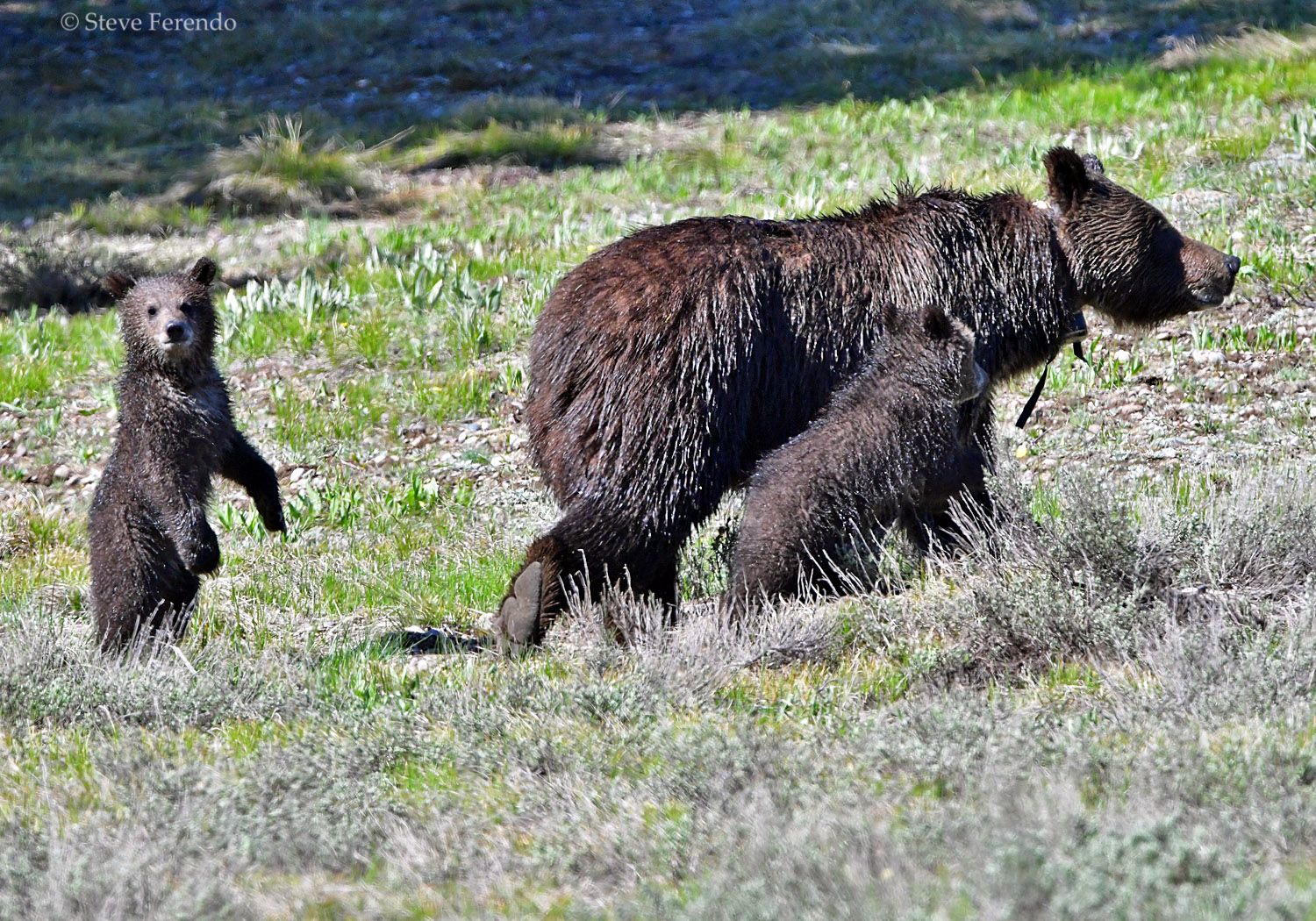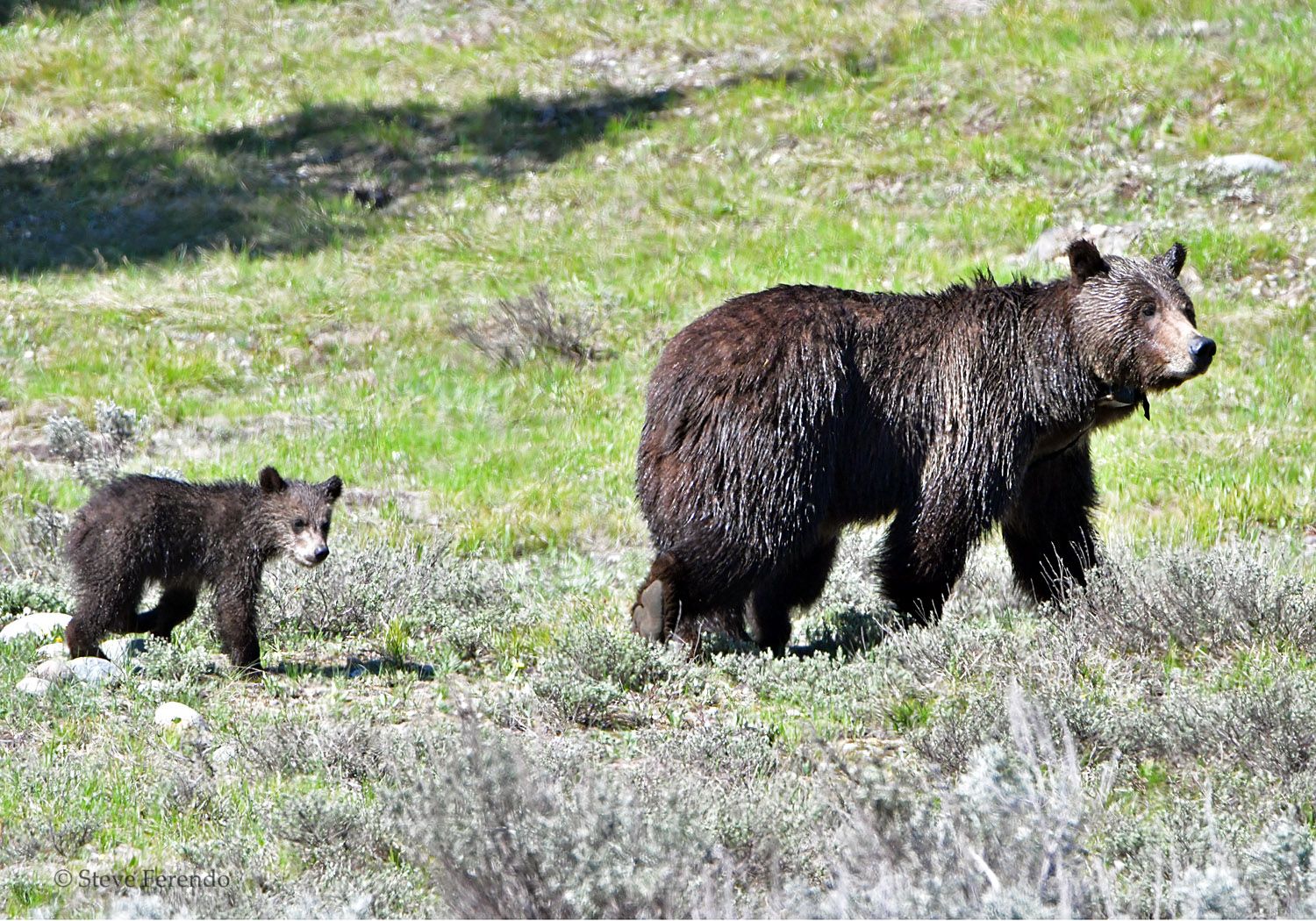 Thanks for visiting, be well, and come back soon.