Almost everyday we check the Moose-Wilson Road for wildlife. On each visit we pass a canada goose that is perched on top of an old beaver lodge...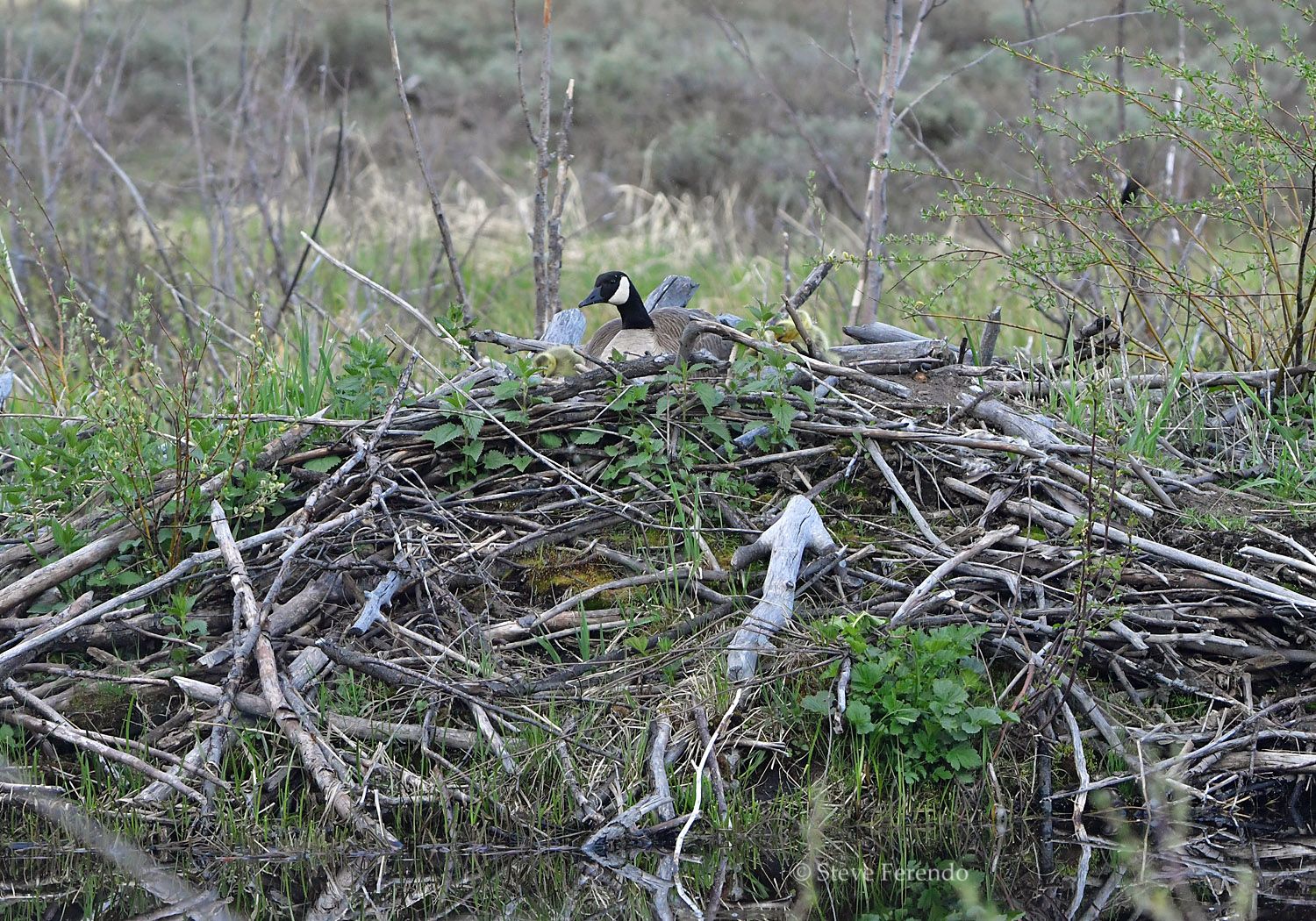 One morning I speculated that we would soon see goslings there. Later that day, when we passed by again, there were newly hatched babies swimming with the adults...
It was satisfying to see these new creatures as they took their first swim, ate their first food, and experienced life outside the confines of their eggs...
As sunset approached the goose led her brood back to the safety of the beaver lodge where they instinctively sought warmth and shelter beneath her wings...
Thanks for visiting, be well, and come back soon.