On Wednesday, May 5, wildlife sightings were slow in the park so we decided to ride to the nearby Togwotee Pass to look for the grizzly sow and her cub that we had seen earlier there.
Instead of the sow and cub we found this young boar with a collar and ear tag...
We had been told that a young boar frequented the area so we assumed that this was him...
Two days later we saw a news release that the Wyoming Fish and Game had released a nuisance young boar grizzly in the same area...
We don't know if this is the boar that already lived in the area or the newly released nuisance bear...
We enjoyed watching him as he fed up the mountain and out of sight...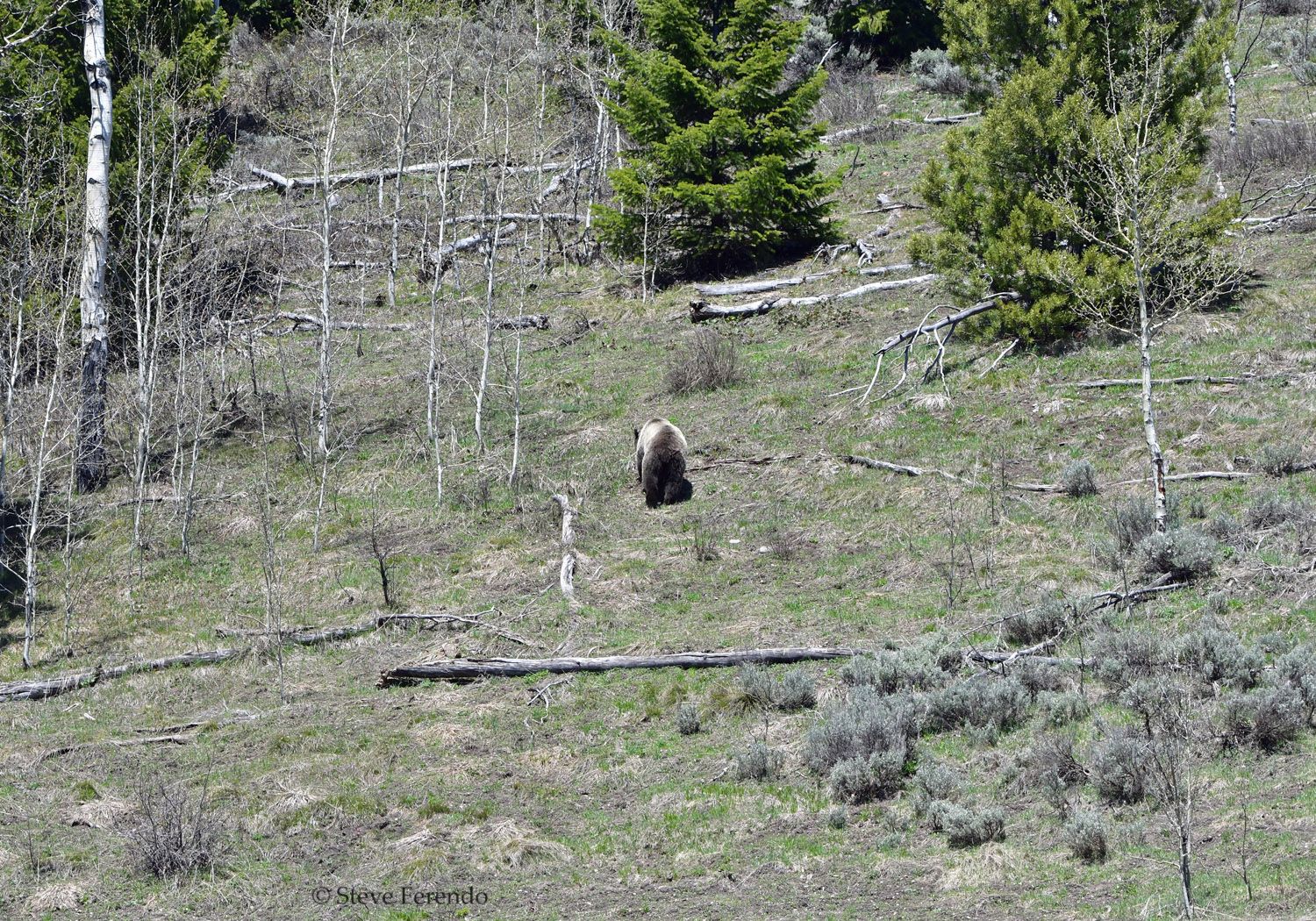 On our return trip we took a detour up Buffalo Valley Road where we saw this lone wolf...
Thanks for visiting, be well, and come back soon.