We have seen numerous moose on our trip. Many have been several hundred yards away, while some have been feeding only forty yards from our motor home.
The moose in the following images were grazing on tender willow buds on a small island in the Snake River...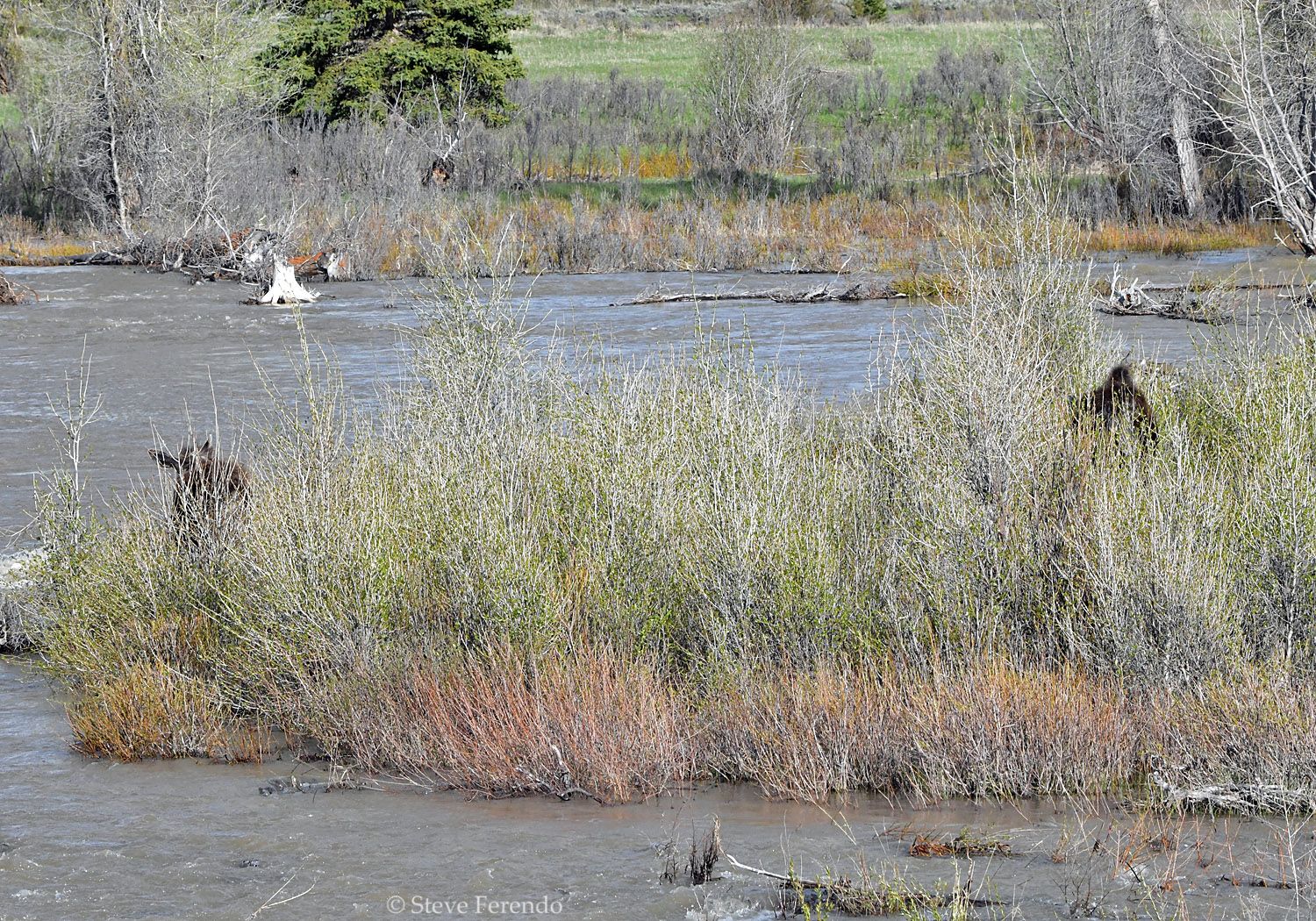 We found a slightly more cooperative young bull near the Moose Wilson Road...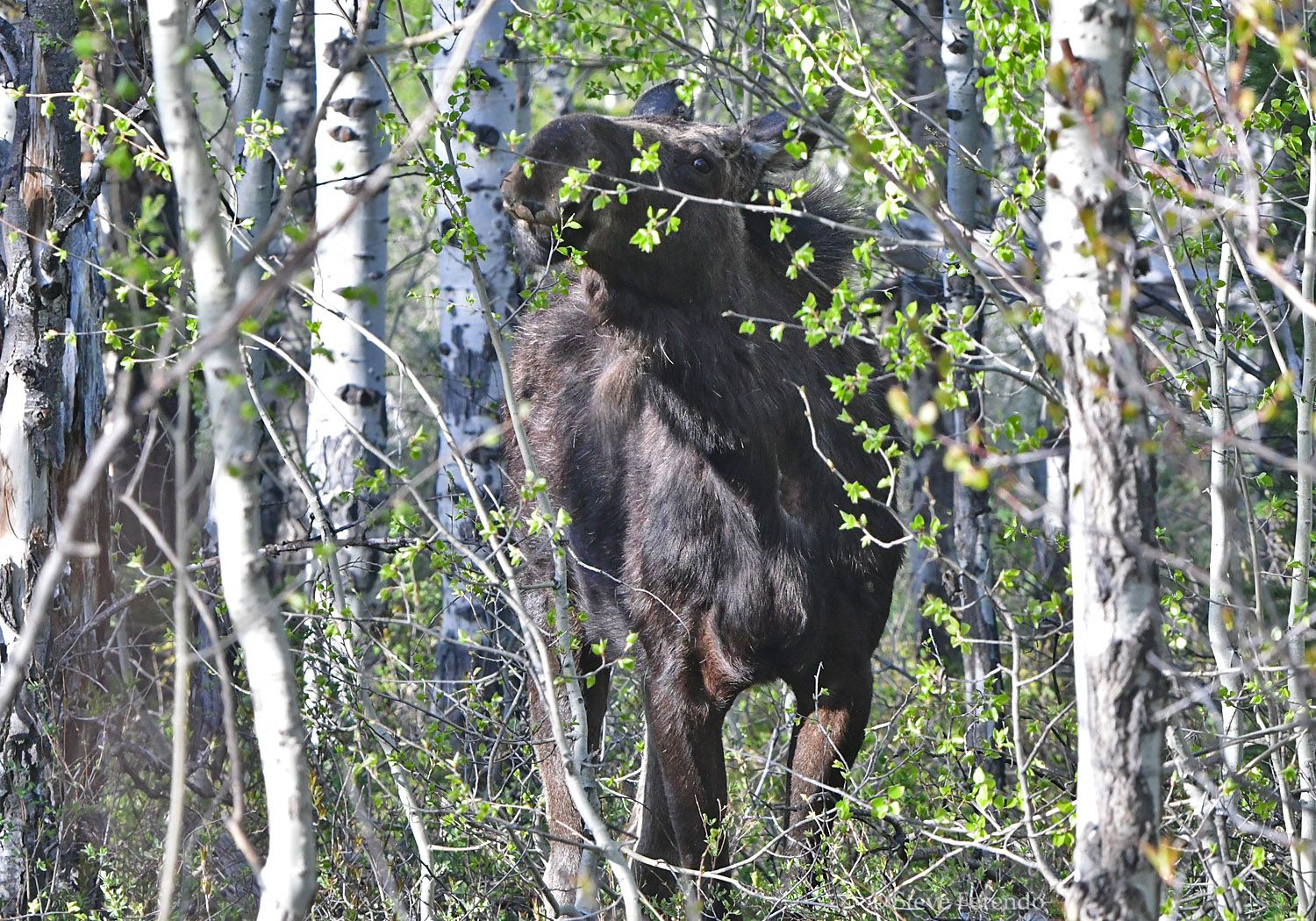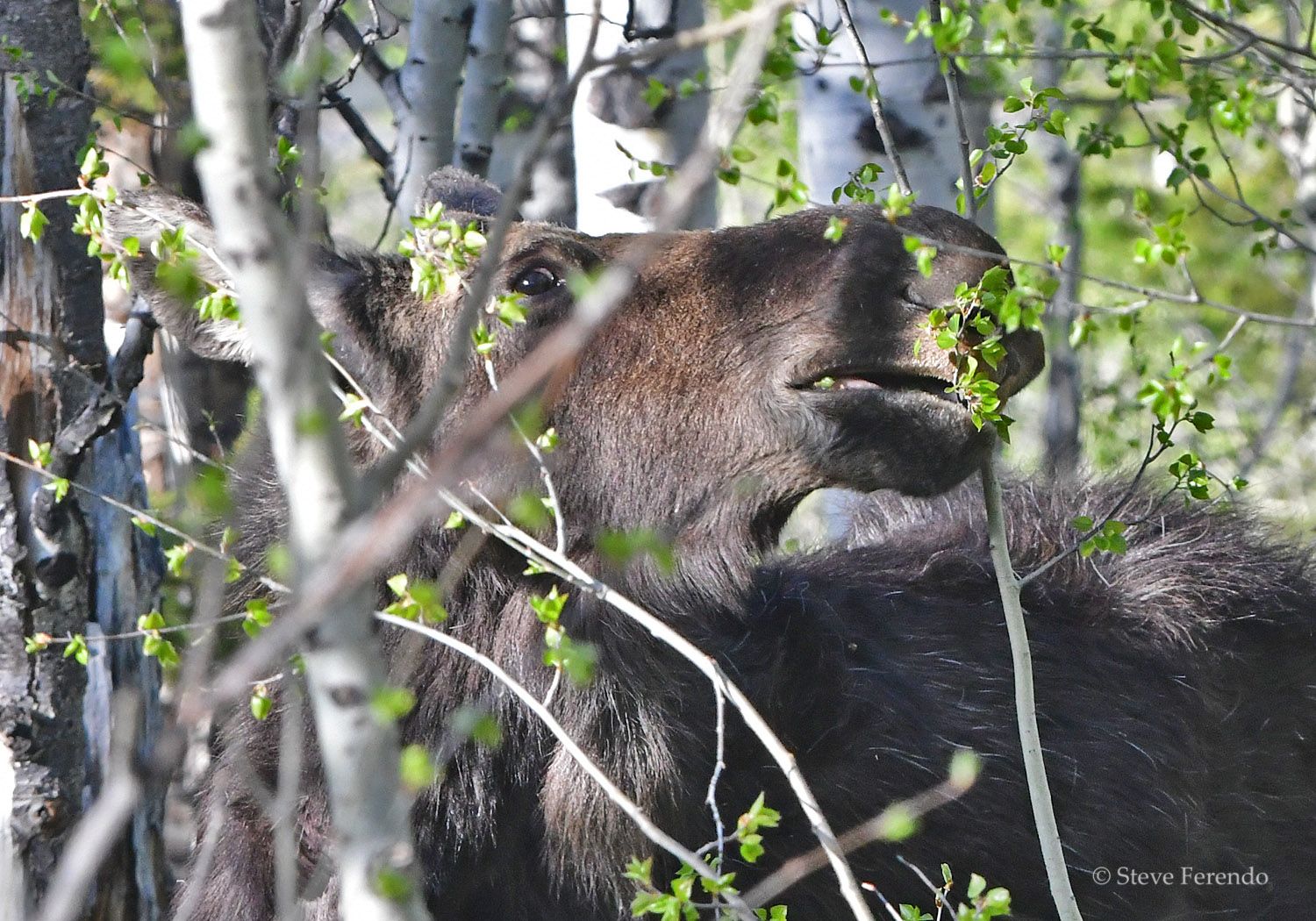 The last moose in this blog update was found in the village of Moose, Wyoming...
Thanks for visiting, be well, and come back soon.