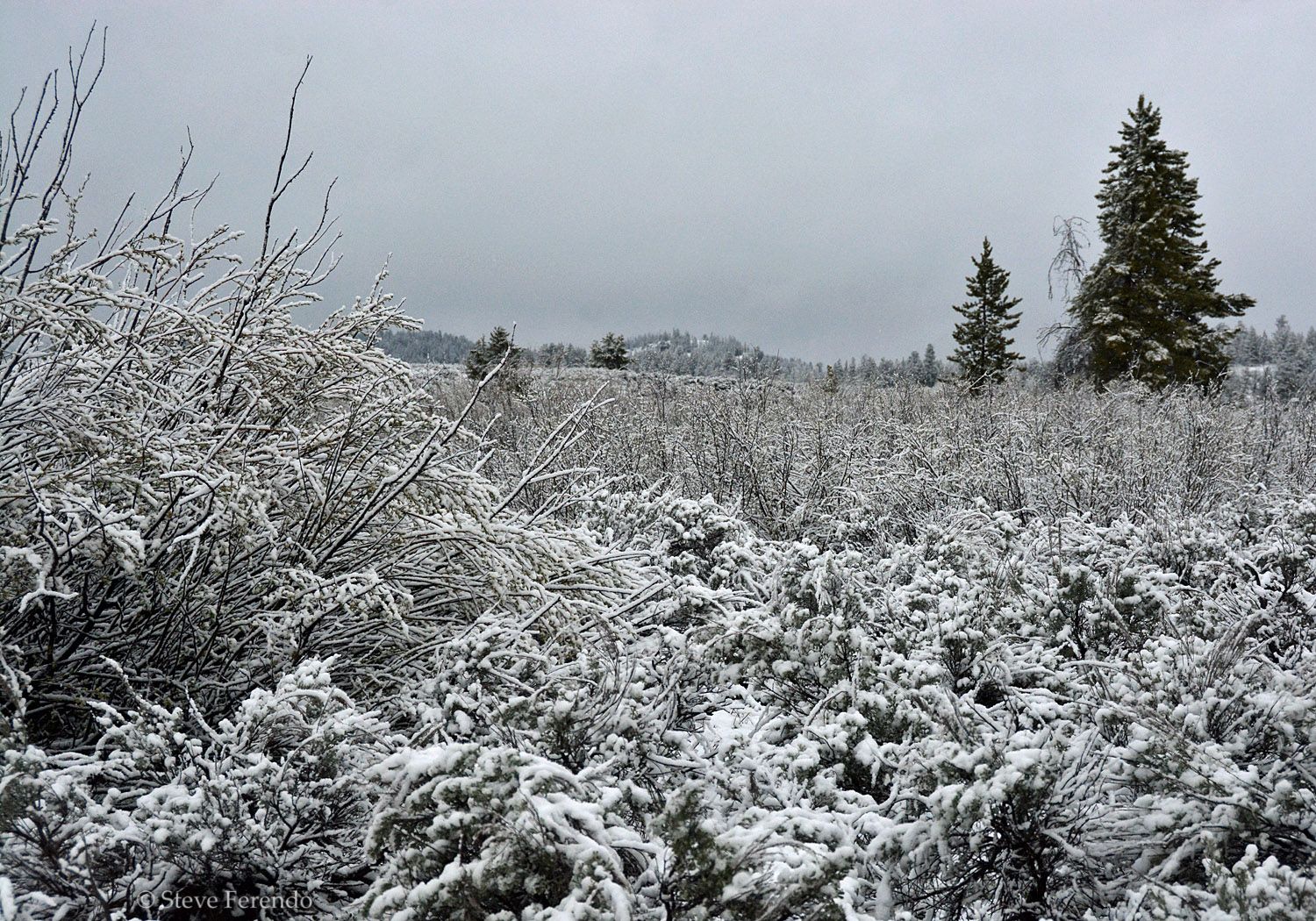 Yesterday, May 17, we woke to a dusting of snow in the campground. The snow continued for most of the day and changed the landscape into a wintry scene, at least for a few hours.
These elk seem to be heading back to the refuge, probably deciding that they migrated to Jackson Hole too early...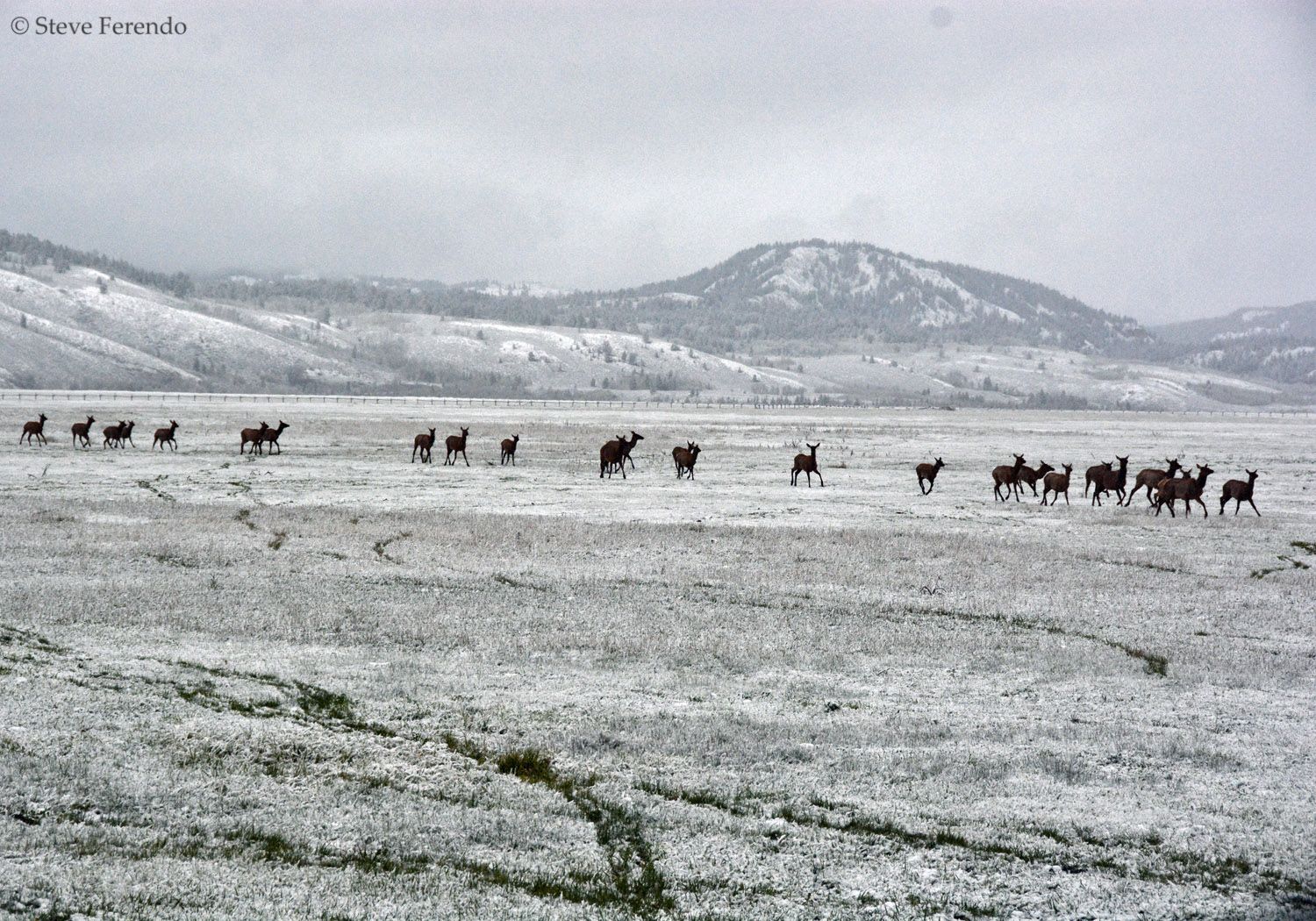 Heavily overcast skies and falling snow made for difficult photography conditions for most of the day...
The elk seemed to be unusually on edge. I believe the limited visibility and strong winds played havoc with their senses and made them feel more vulnerable to predators...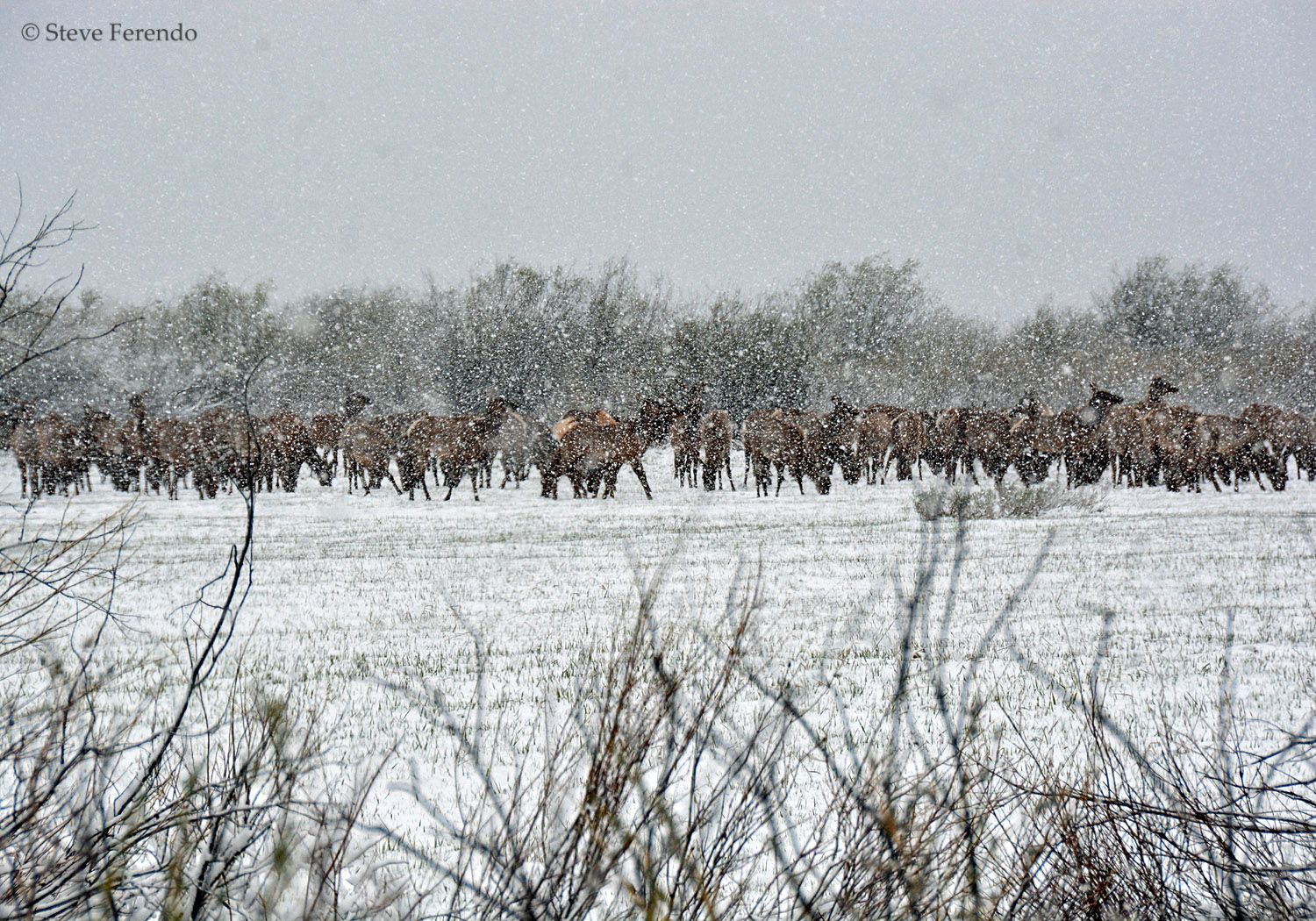 When threatened by an unseen predator the elk group up with eyes and ears facing in all directions...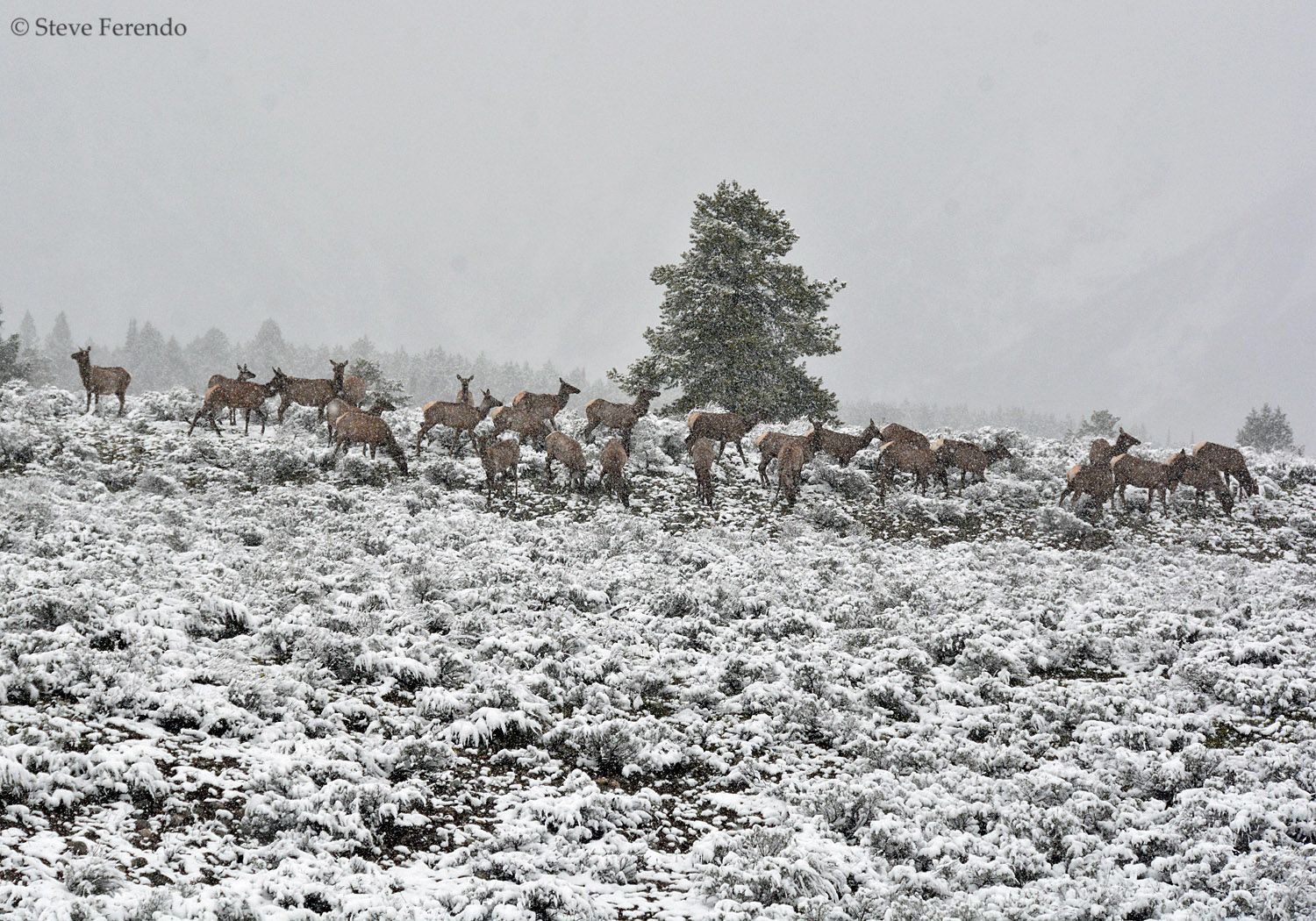 Pacific Creek has been running high and strong due to the snow melt in the mountains...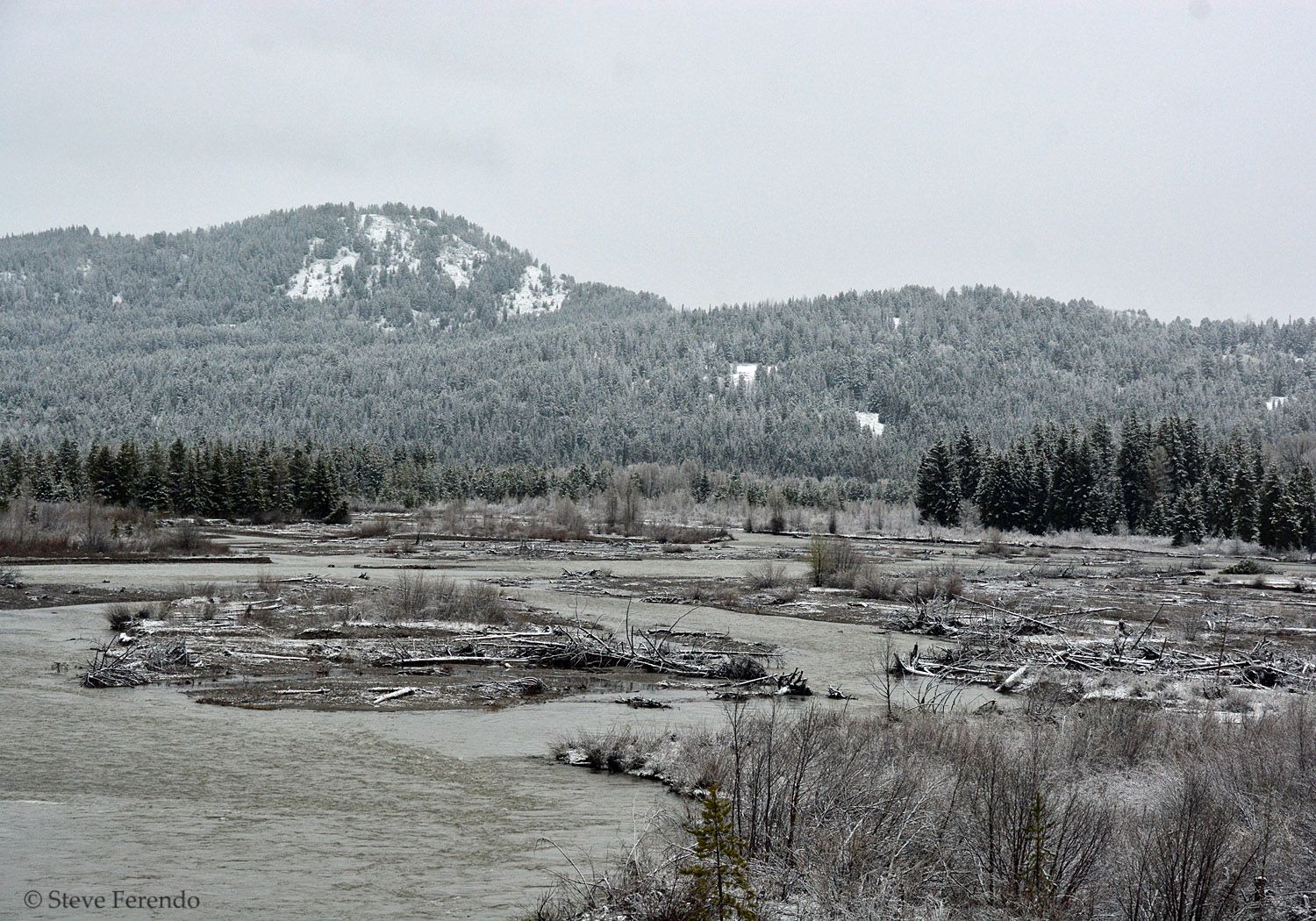 There is a fox den on Pacific C
reek Road that has been discovered by photographers. Left to their own devices many humans would approach the den too closely causing stress to the adult fox as they attempt to bring food to the den. The wildlife brigade has created a solution by establishing an off-limits area near the den and an area for photographers and viewers that allows a good view of the den opening...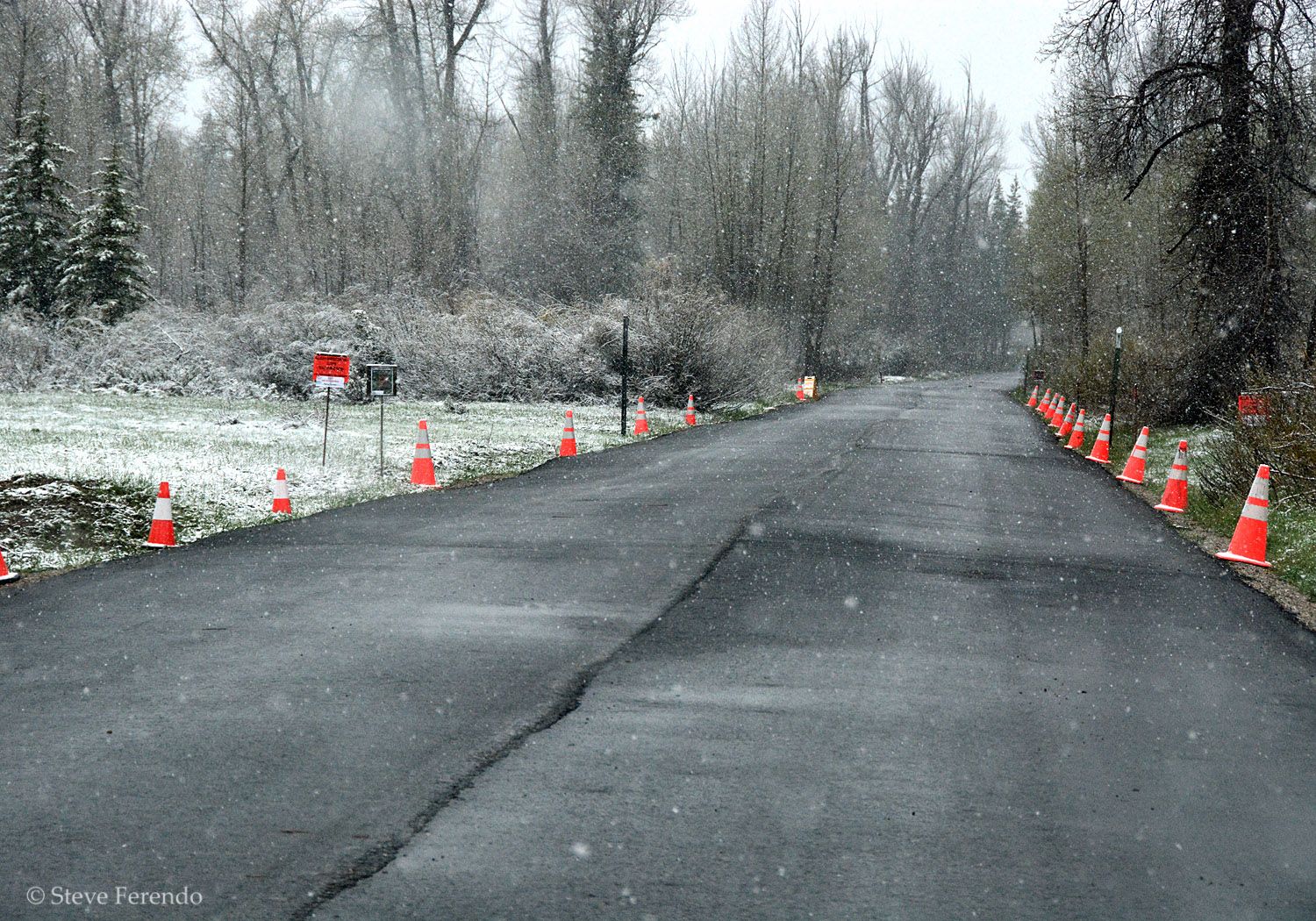 This is a scene from Pilgrim Creek Road where many are hoping to catch a glimpse of grizzly 399 and her two new cubs...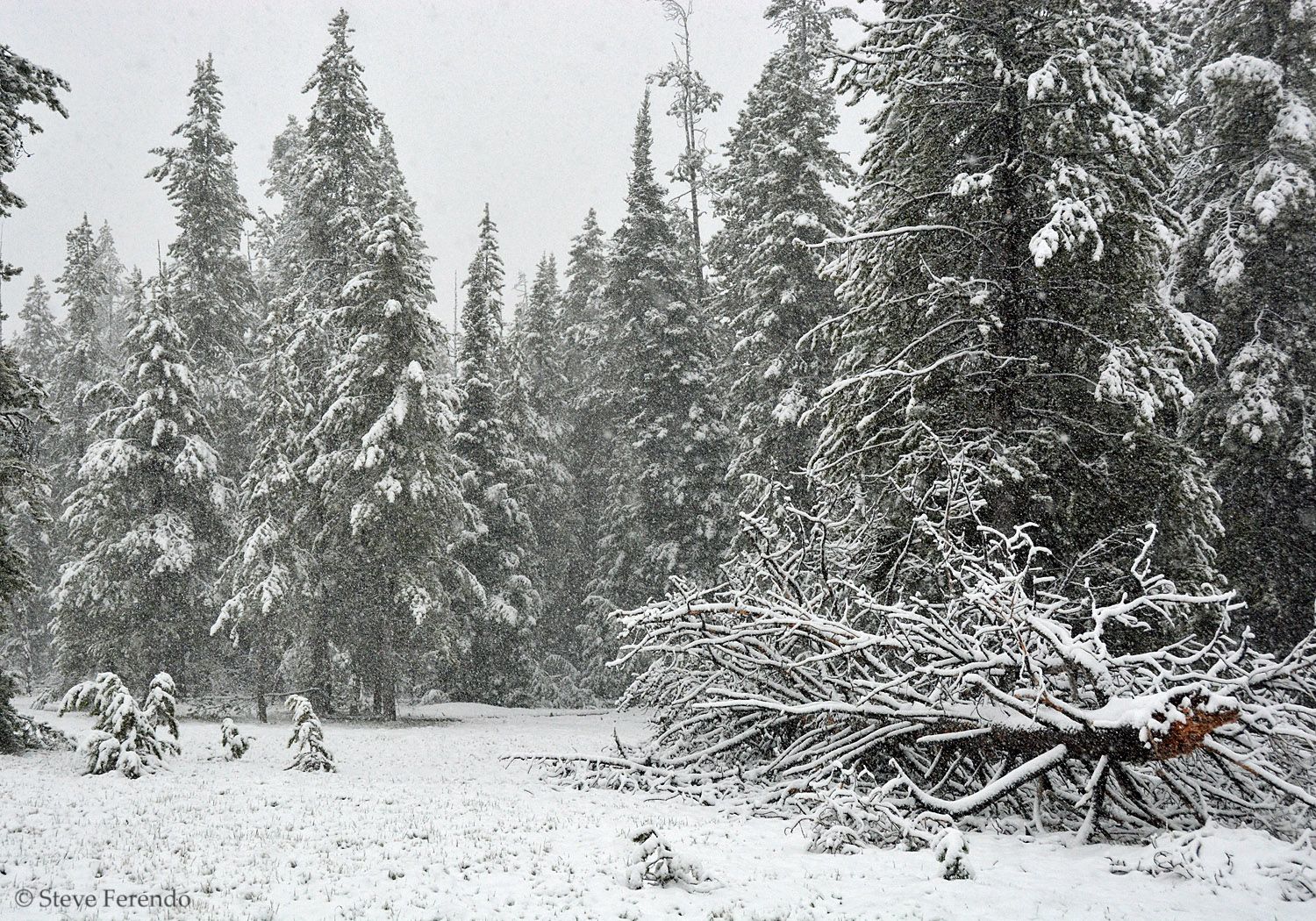 Even the majestic Tetons were obscured when the storm was at it's peak...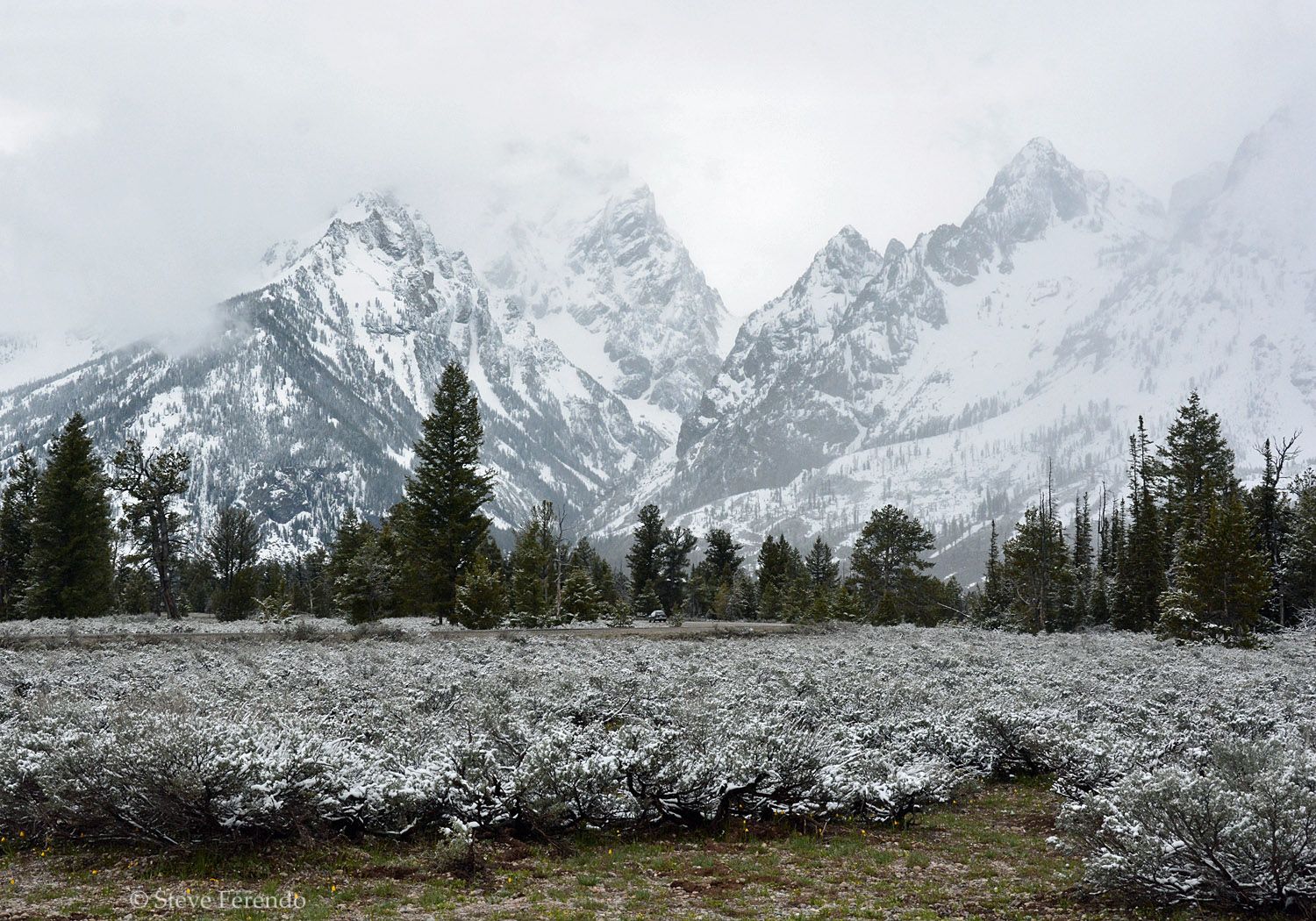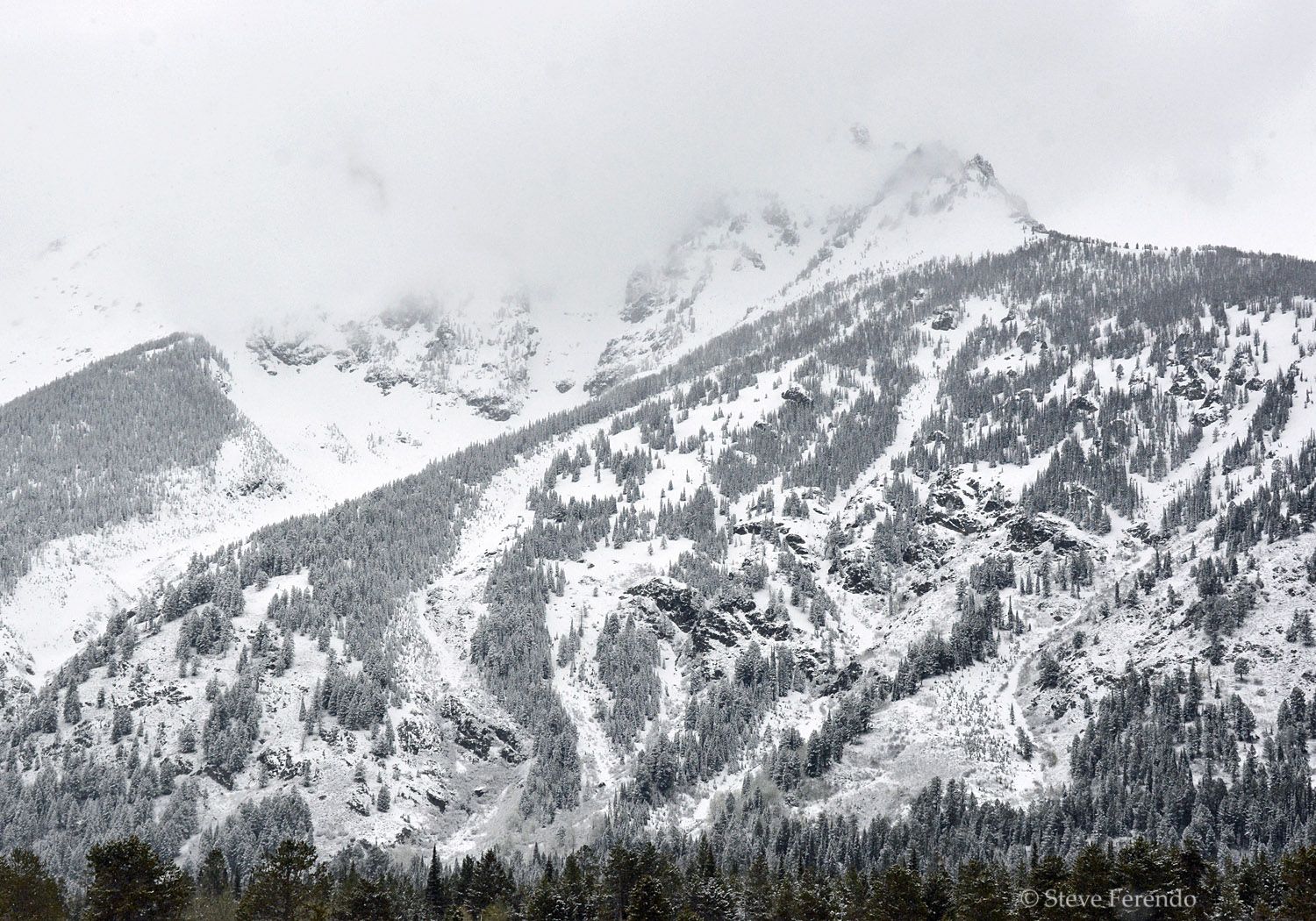 As always, thanks for visiting, be well, and come back soon.