We usually see several foxes on our visits to Grand Teton. For the last two years there was even a den in our campground. This year we only encountered two foxes; the first was an adult with a den on Pacific Creek Road...
The den is located in, and beneath, a hollow tree...
The park service has cordoned off the area around the den and established a designated area for observers and photographers. We checked the den frequently but only found the foxes visible on three occasions...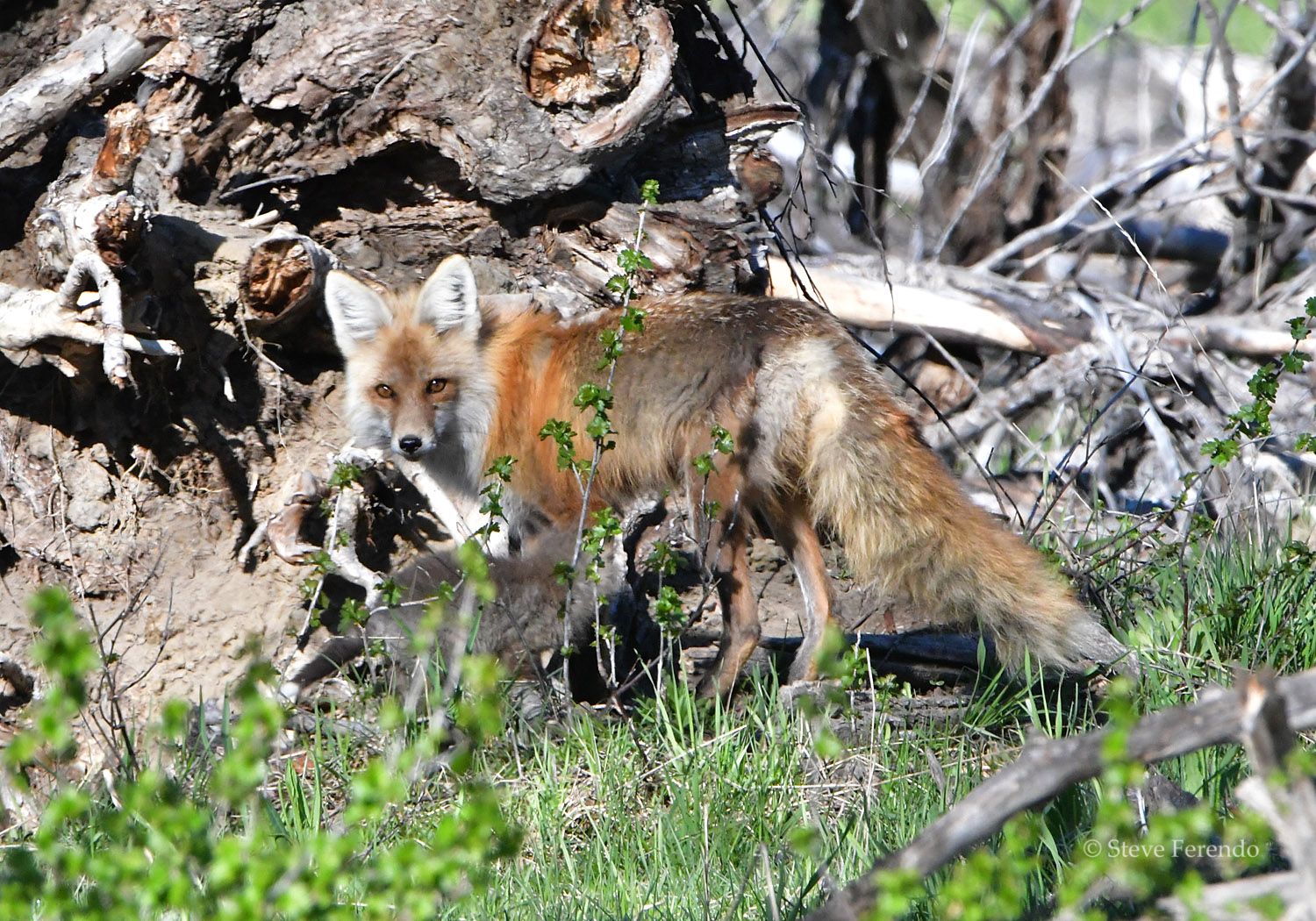 The second fox that we found was hunting the area called "the Potholes"...
This fox was adorned with a collar and a tag in each ear. Normally the park puts tags and collars on animals that have been in trouble; this commonly means approaching humans too closely...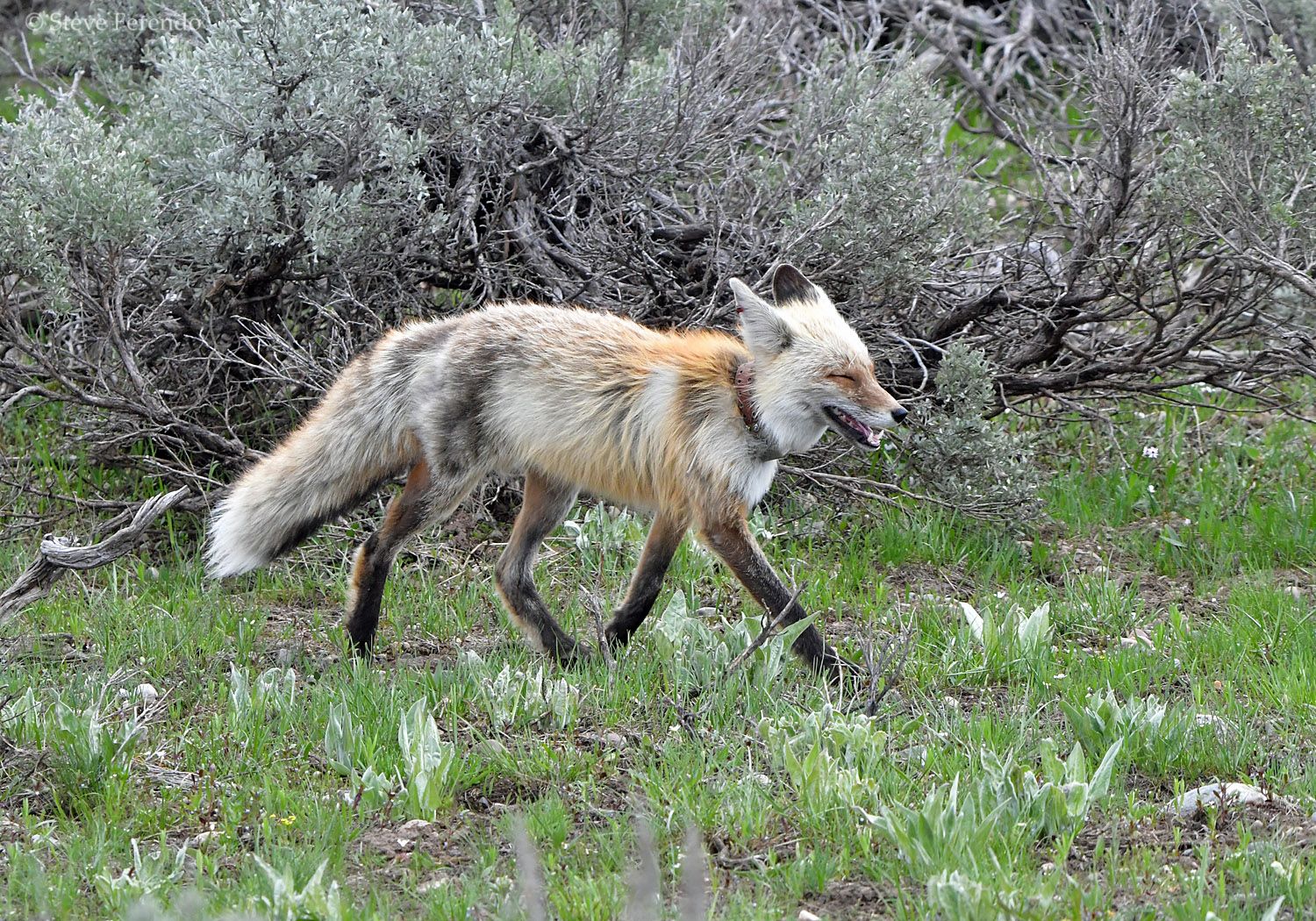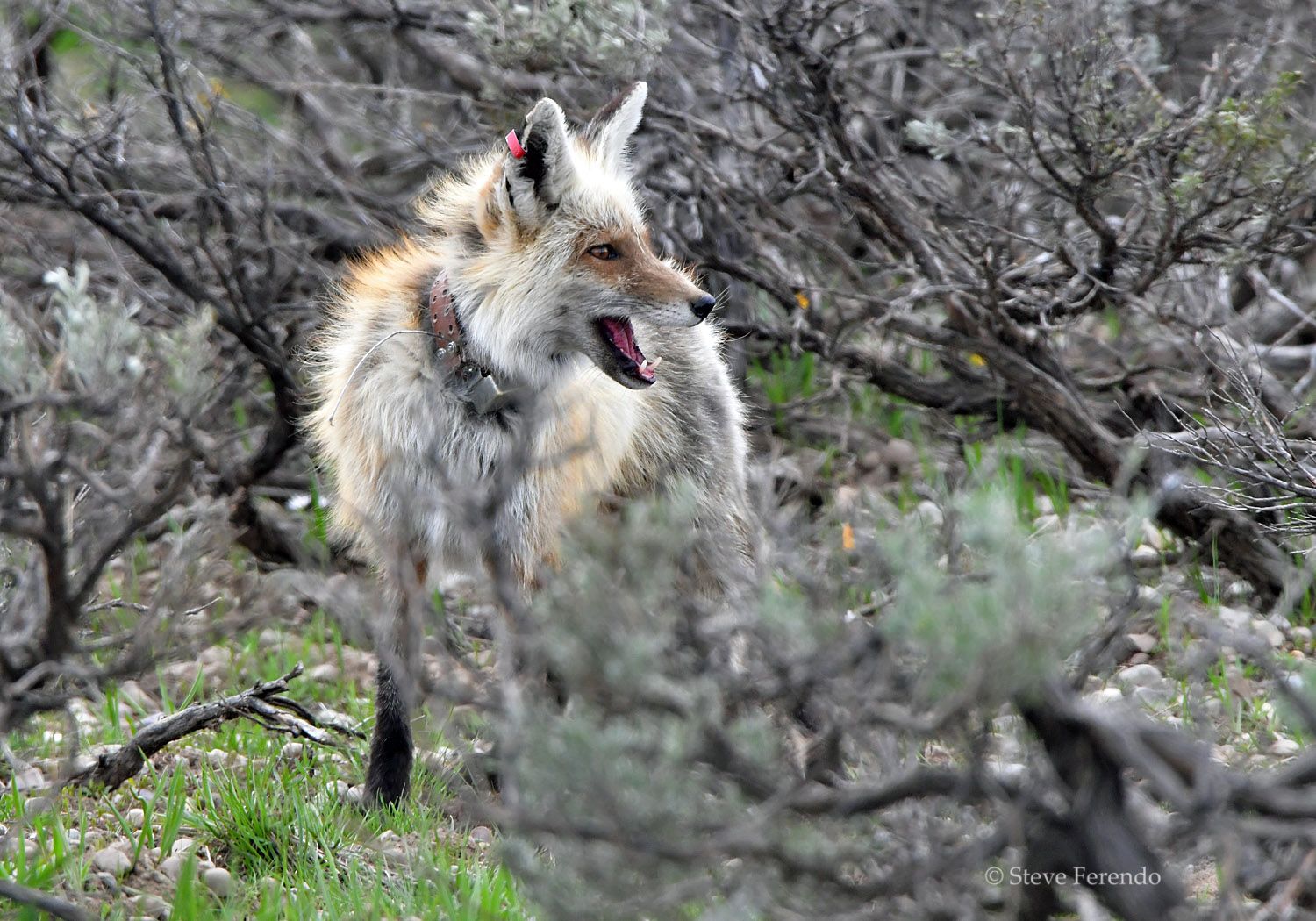 After scouring the sage brush for prey, it finally succeeded in capturing a ground squirrel..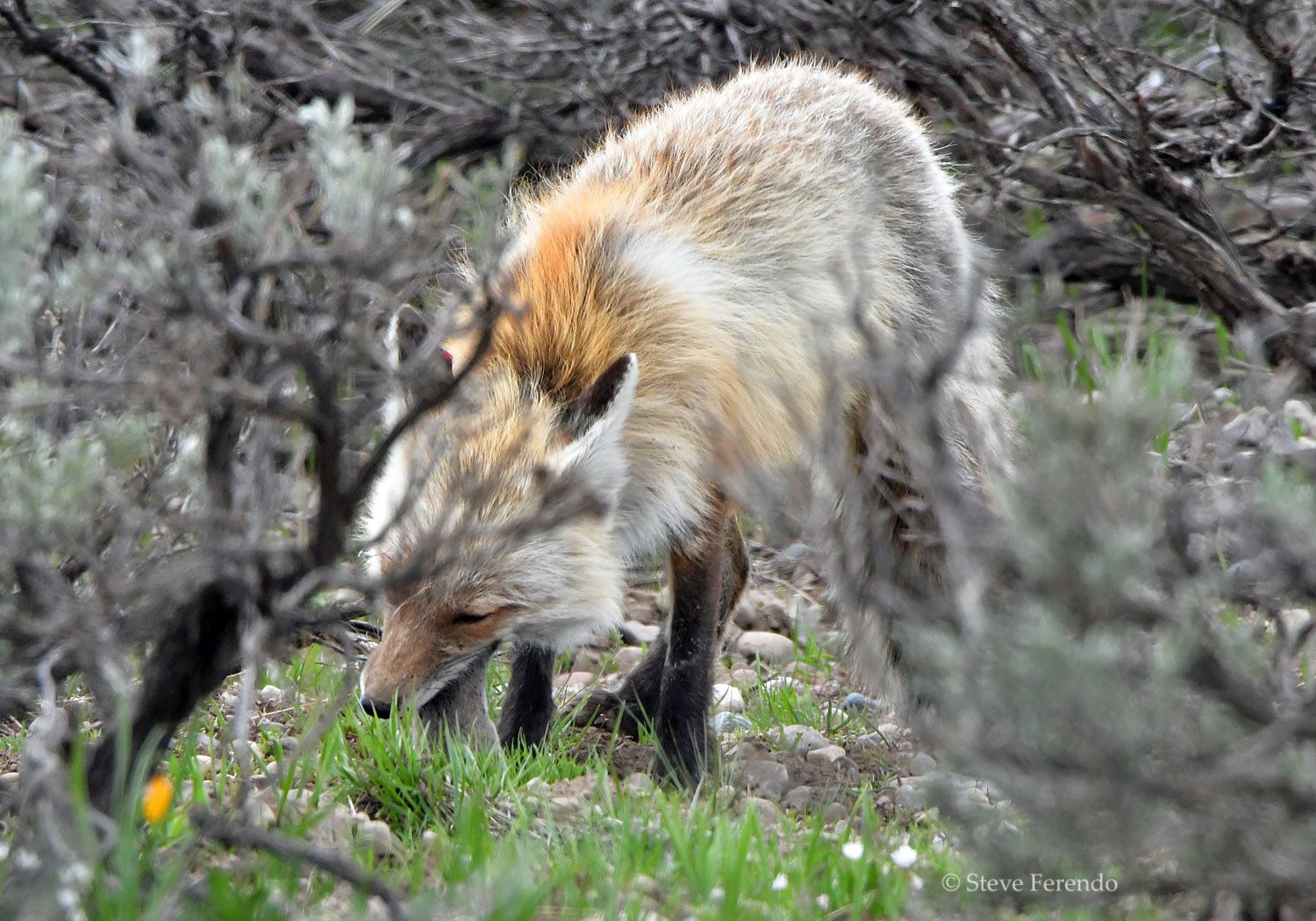 Our last glimpse was as it headed farther from the road...
Thanks for visiting, be well and come back soon.