Our second day provided three grizzly sightings as well as two black bears. The sow and cub, posted earlier, were the highlights of the day...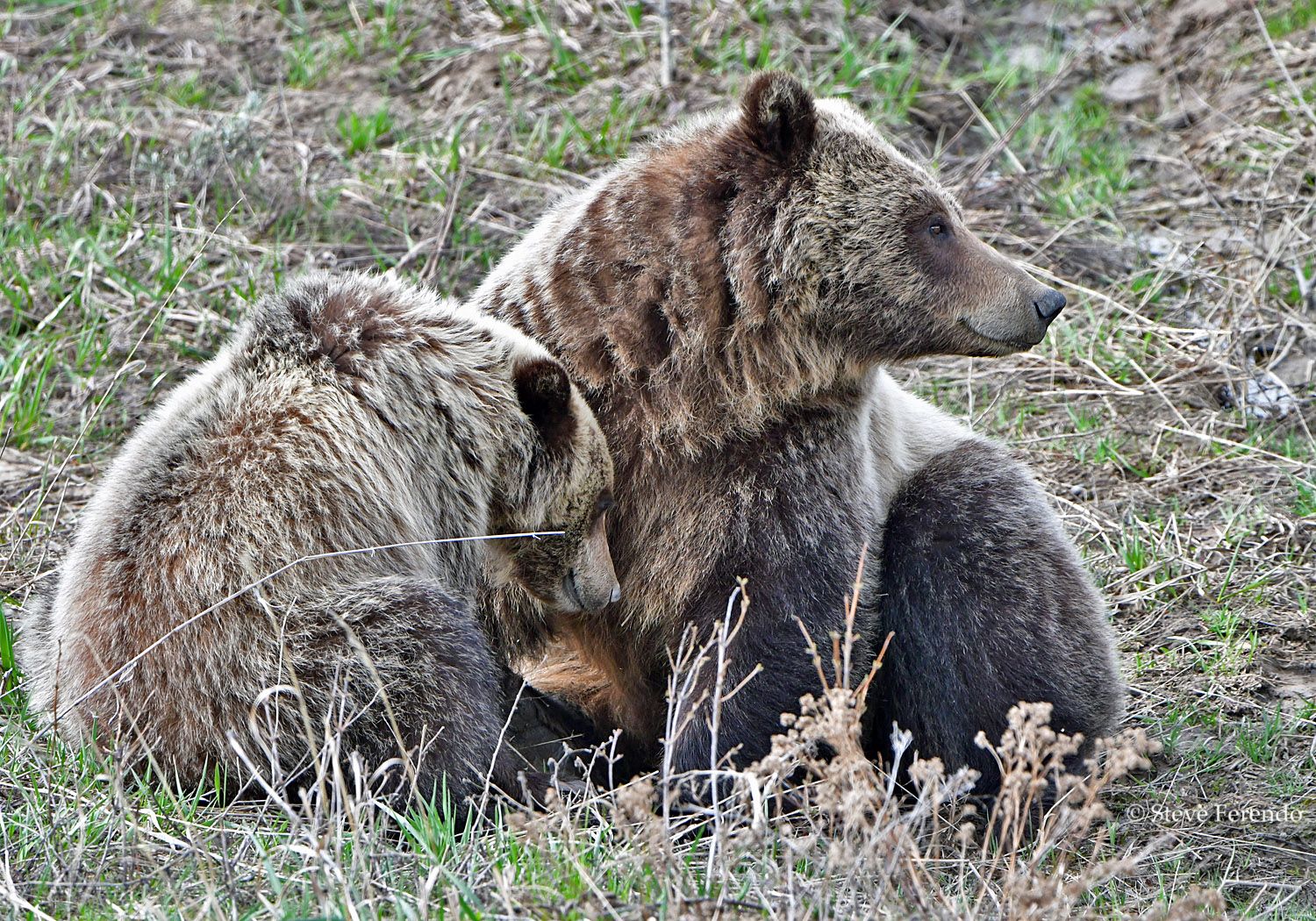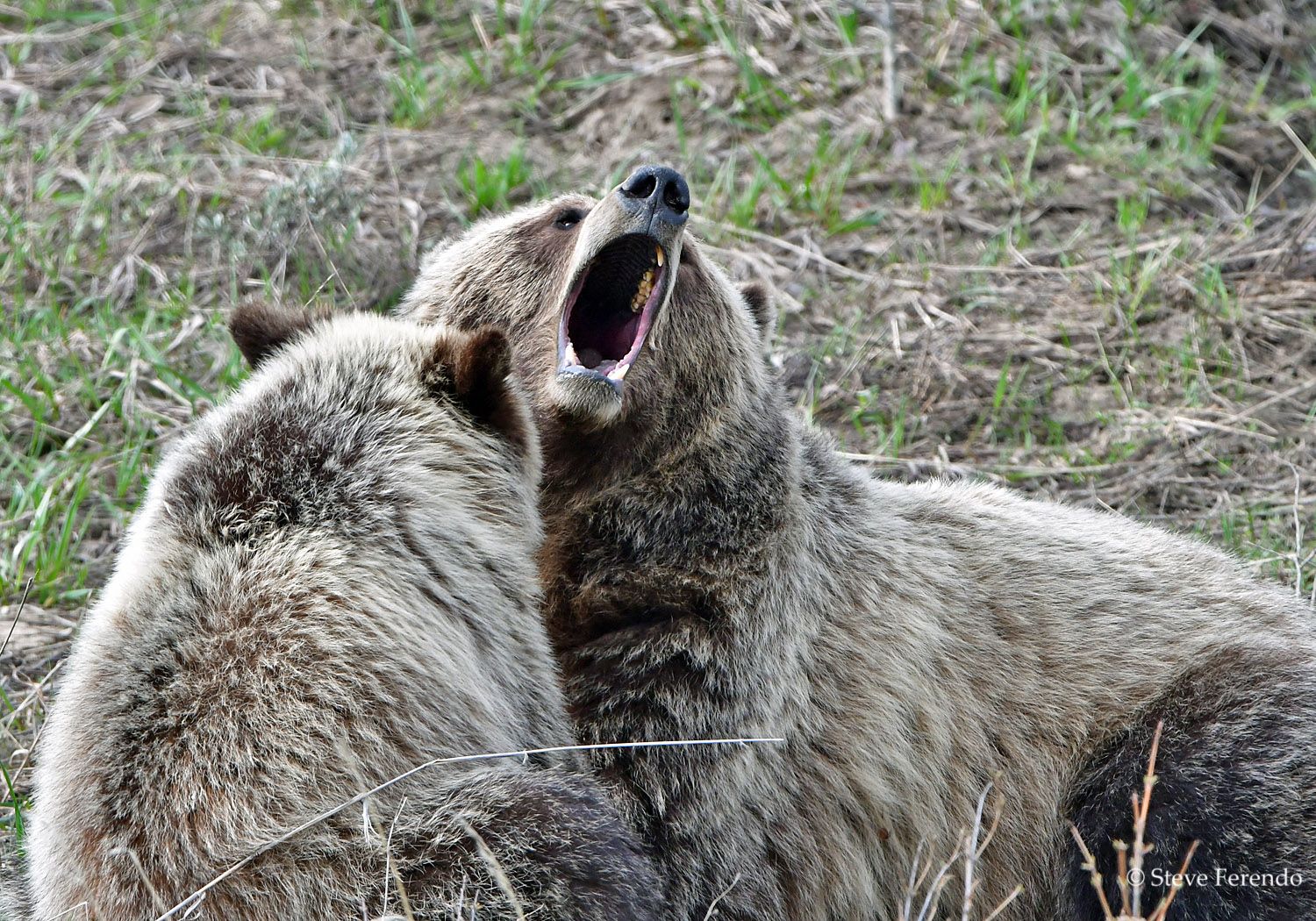 It is not everyday that a grizzly bear decides to nap in front of dozens of photographers...
To be joined by her cub...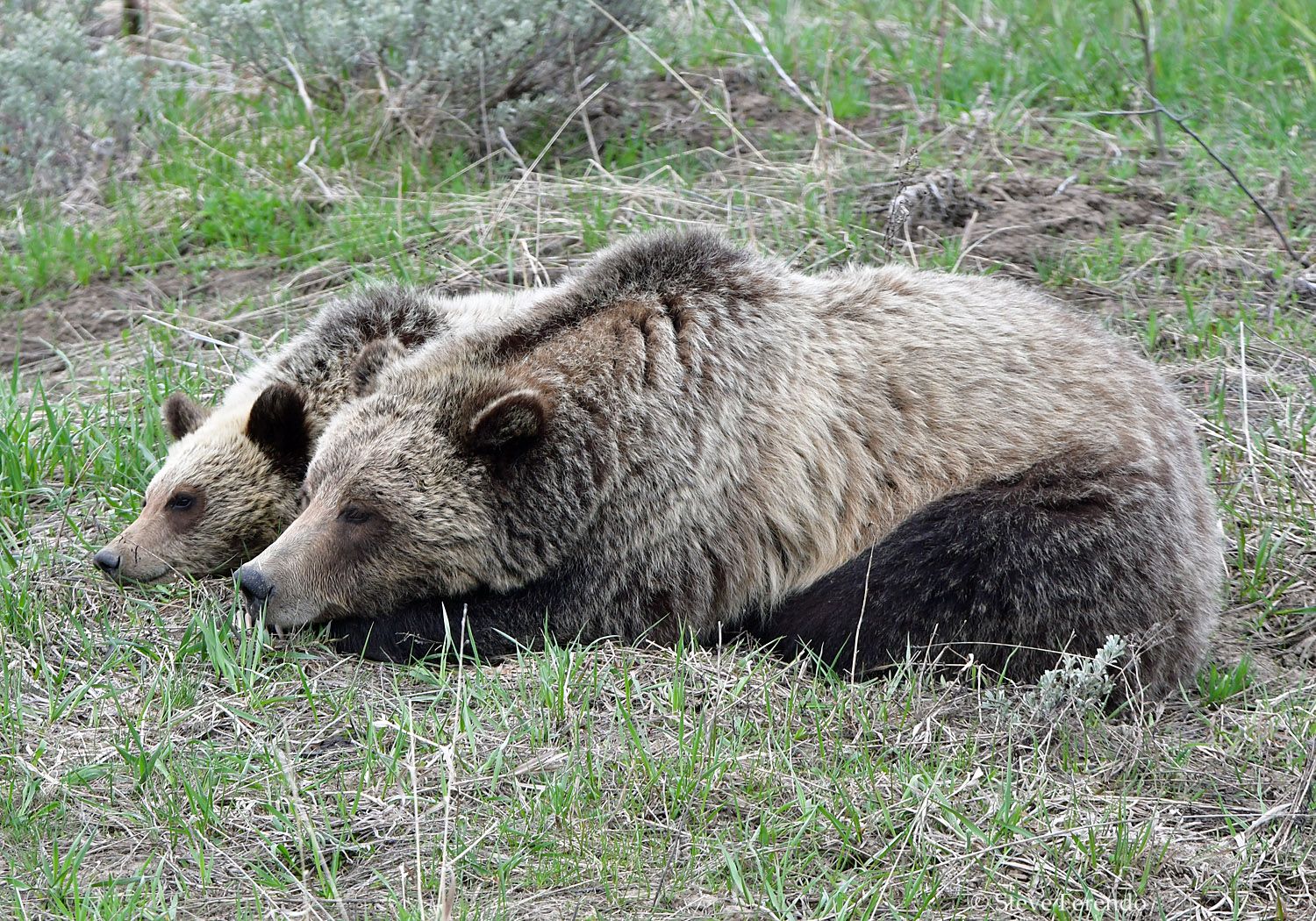 The cub snuggled on mom, much to the delight of on-lookers...
Thanks for visiting, be well, and come back soon.