The mating season for mink is going on right now. If one wants to see, or photograph, these interesting animals this is probably the best window of opportunity. I like to park where I can observe a creek or pond and wait quietly...
It is crucial to determine the correct exposure before the mink is in view because they often move quickly in their search for food or a mate. In the next photo, a male is pursuing a female seeking to mate with her...
One must remain attentive, constantly watching for the quiet arrival of these beautiful creatures...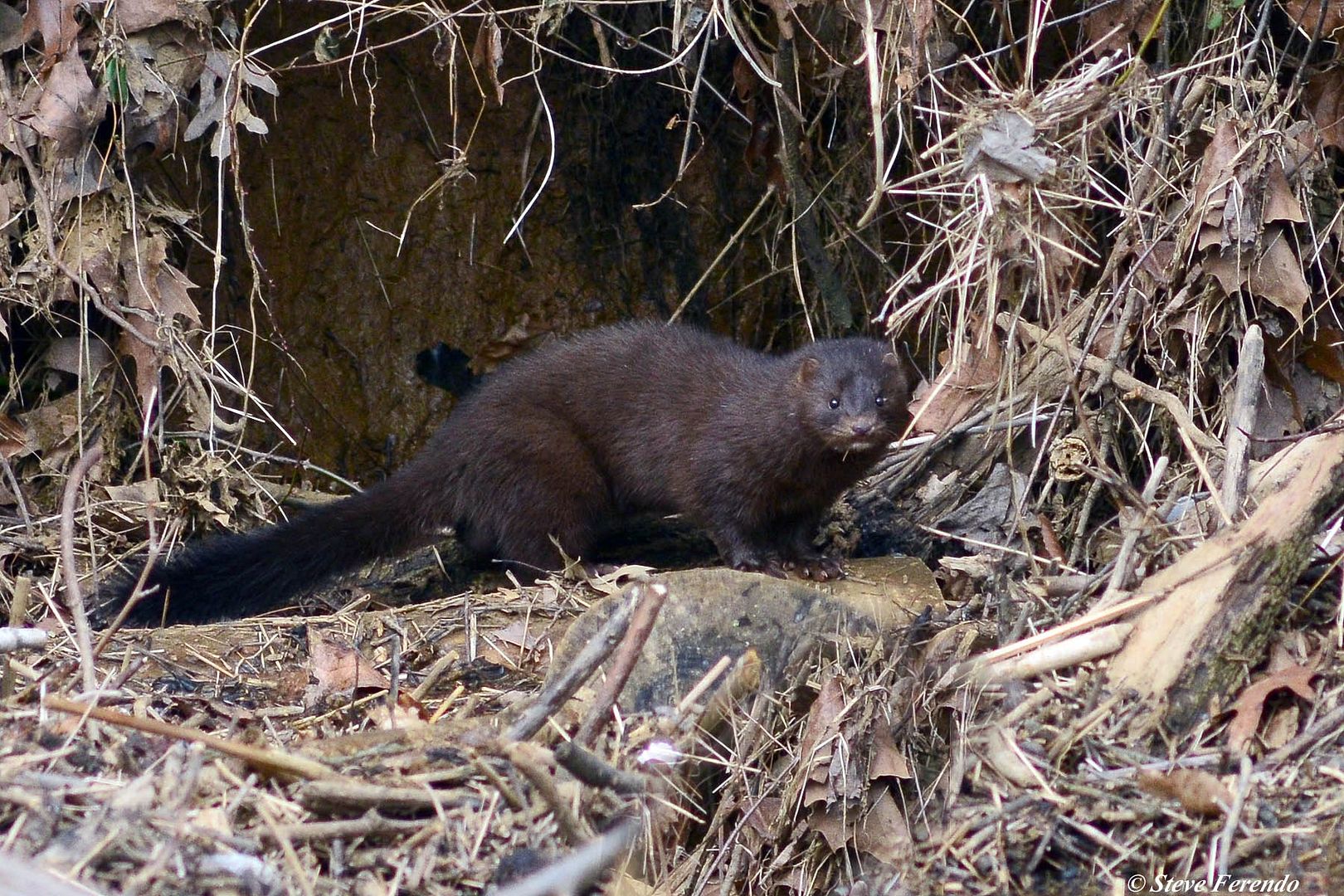 This is a good time to turn off telephones and other electronic devices so as not to be distracted when the critical moment arrives. Mink scent mark their territory by rubbing oil secreting glands in their head on hard surfaces...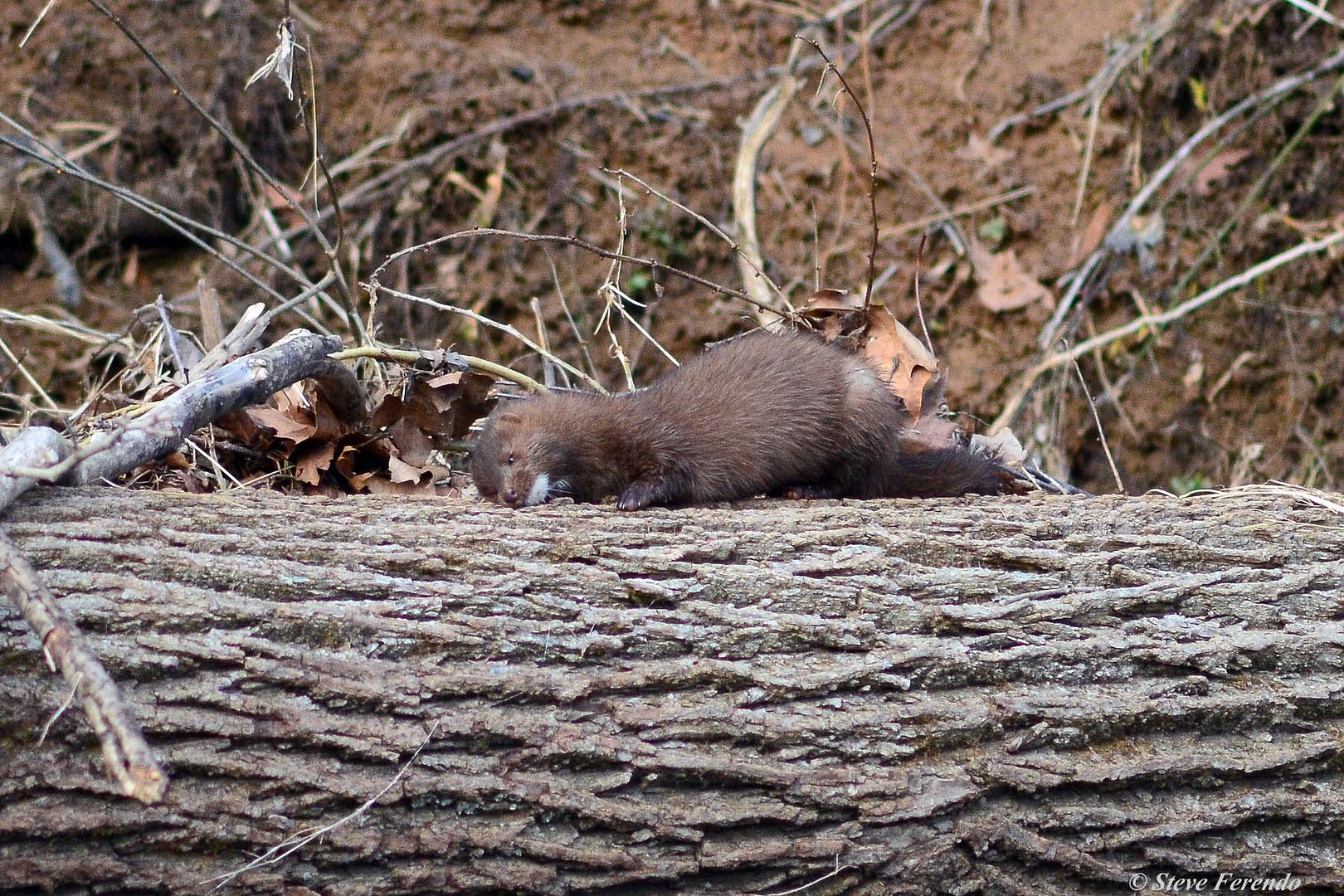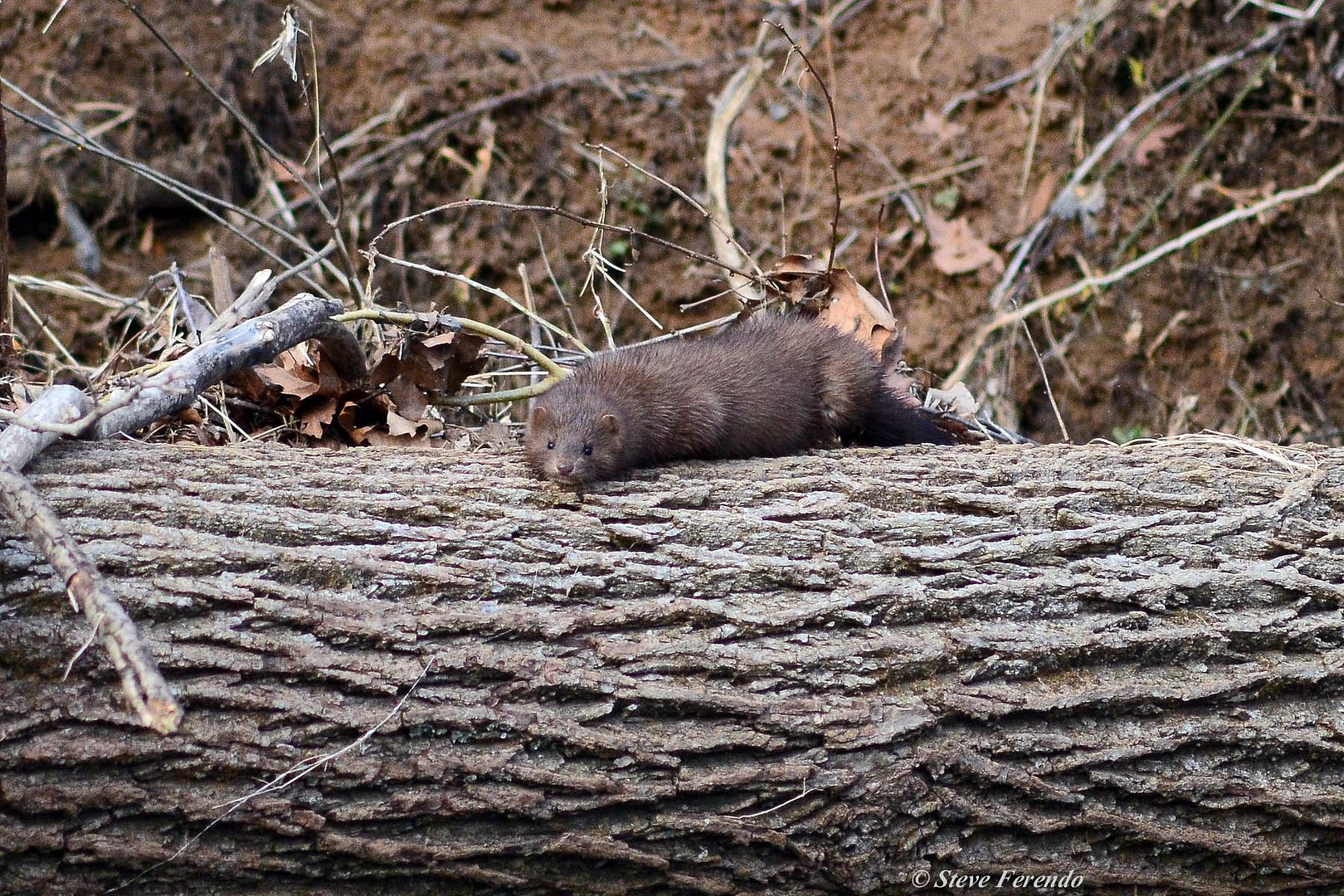 Being fantastic swimmers, mink are often seen in the water...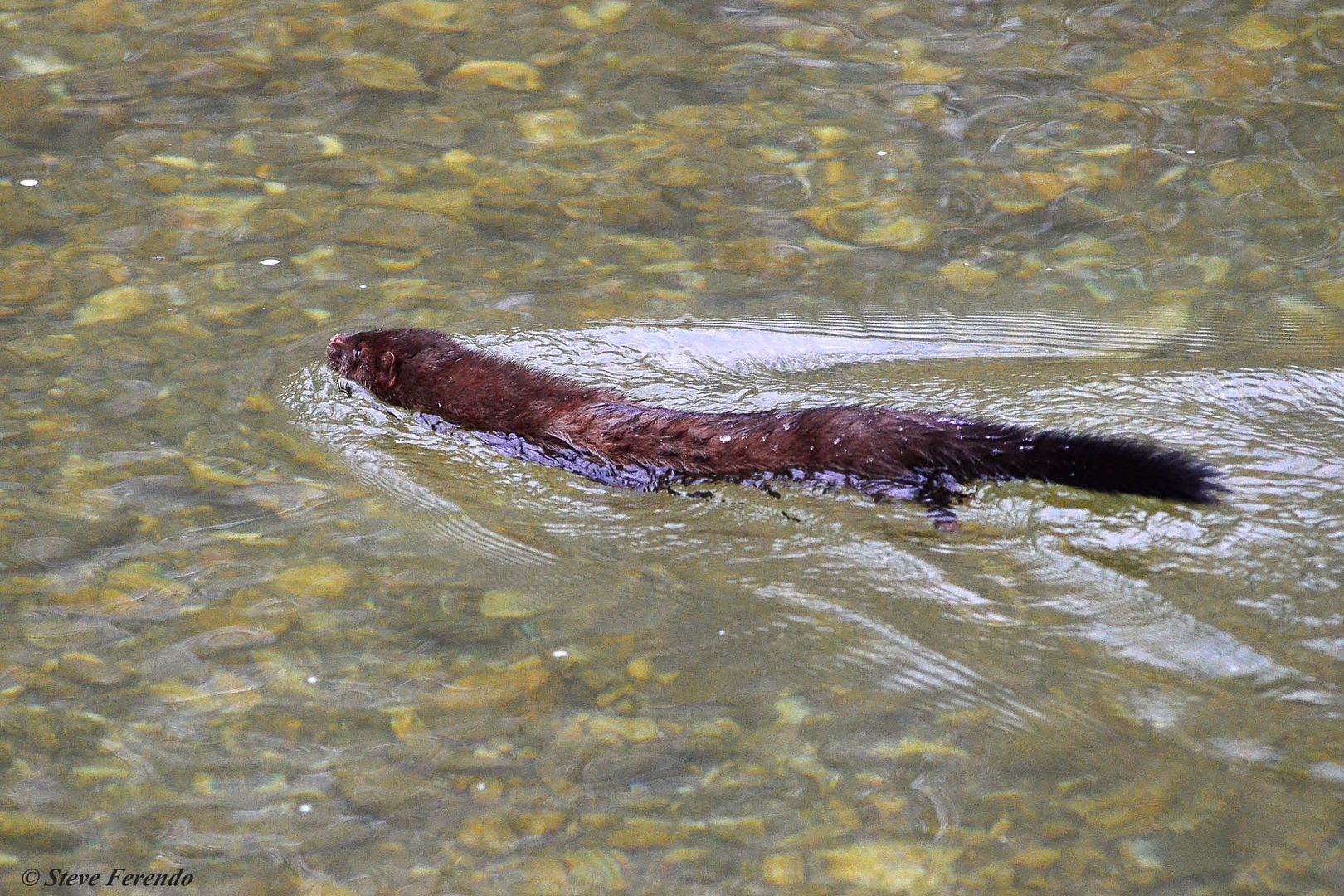 Their dense, water-proof fur makes them impervious to cold temperatures, snow or ice...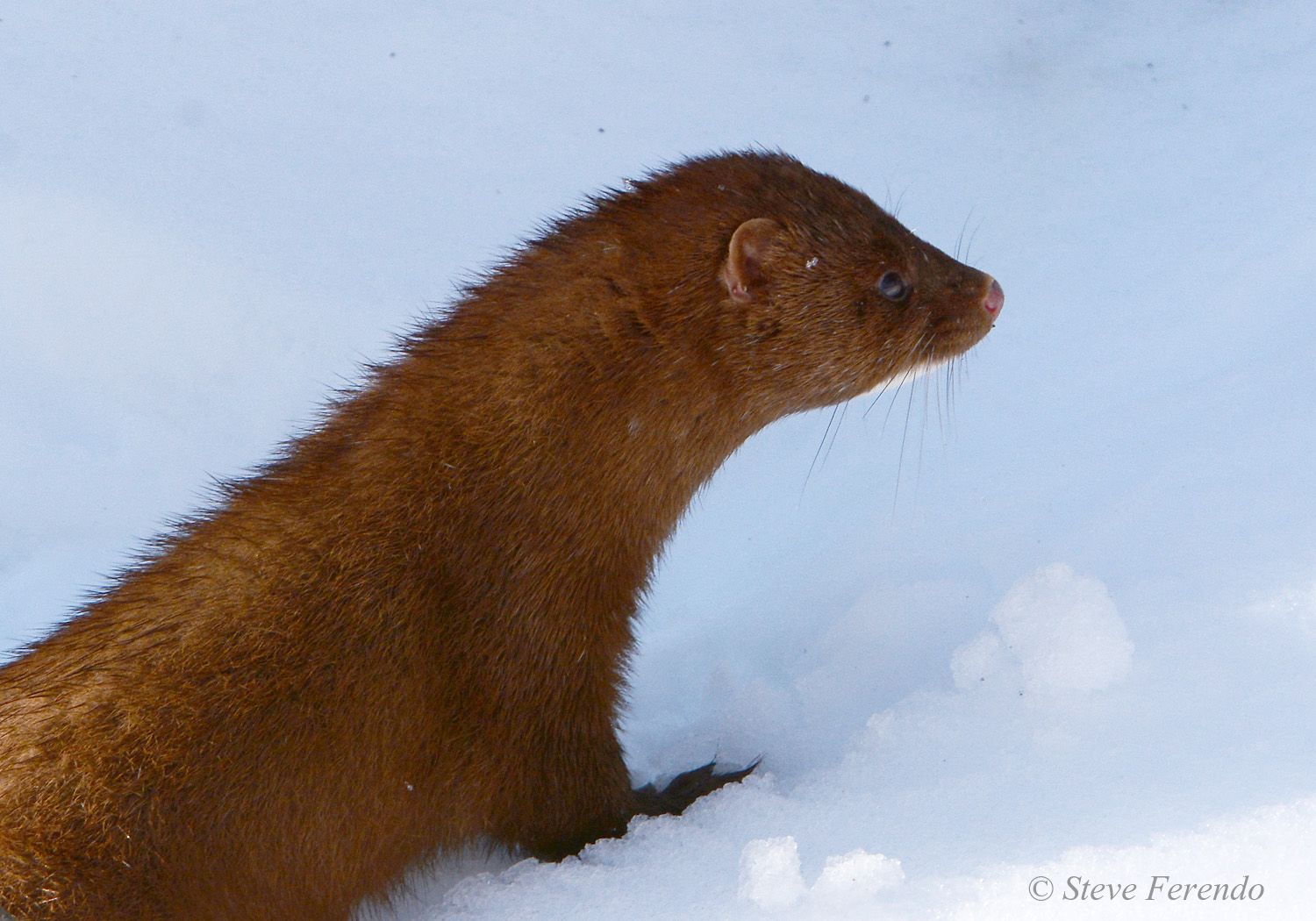 Thanks for visiting, be well, and come back soon.