I just cancelled my digital subscription to the "Washington Post".
The constant stories flooding my inbox were taking a toll on my psyche.
Several times each day there were alarming posts about the actions taken by the current administration to remove protections from our water, air, food and privacy.
Network news organizations make listening to the radio a test of the listener's stamina and tolerance for political hyperbole which seems unending.
One of my favorite routes to drive each day is a short rural road only slightly more than 1.5 miles in length. There is so little traffic that I can put my truck in first gear and slowly creep along; watching for wildlife, wild flowers and other objects of natural beauty. As I watched a small stream that borders this road I noticed a male wood duck perched on a limb. I stopped to observe him for a few minutes and it occurred to me that this duck has no idea of the political forces now plotting environmental changes that might impact his life. Perhaps ignorance truly is bliss…
Continuing on, I encountered a red fox standing on the edge of the road. Normally one might expect the fox to immediately flee; especially when I pulled over to have a better look and take some photos. Instead, it seemed as though the fox did not have a care in the world. It lay down on the road, yawned and seemed perfectly at ease…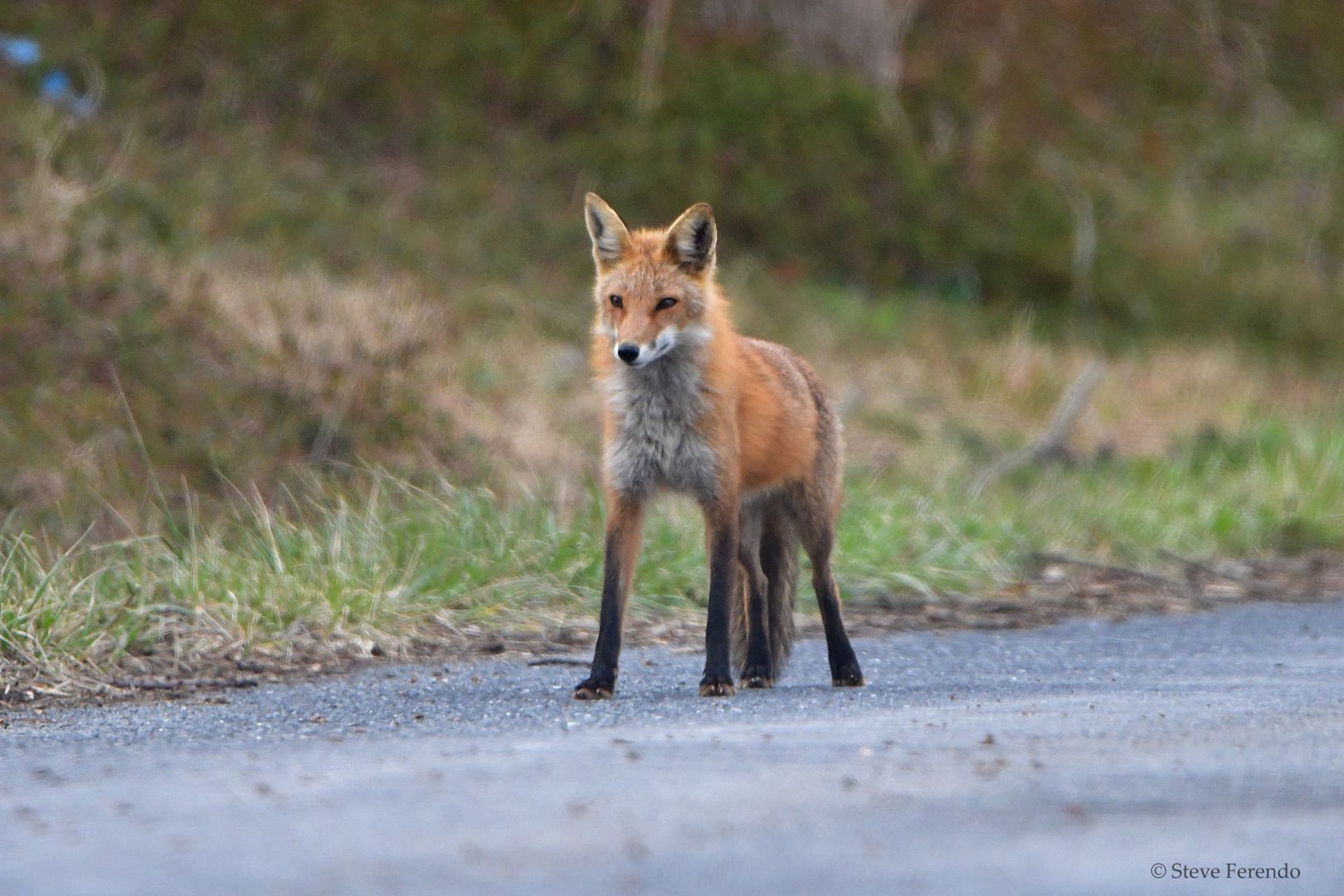 That's when I remembered that the fox knew as little about the man-made turmoil that was troubling me as the wood duck. I believe that humans can learn much from the natural environment just by being observant. I hope that I found a degree of peace of mind just by turning off the radio and tuning into my surroundings during my one and a half mile ride.
Thanks for visiting, be well, and come back soon.