While slowly diving on a rural road I noticed a red-shouldered hawk swooping down on it's next meal...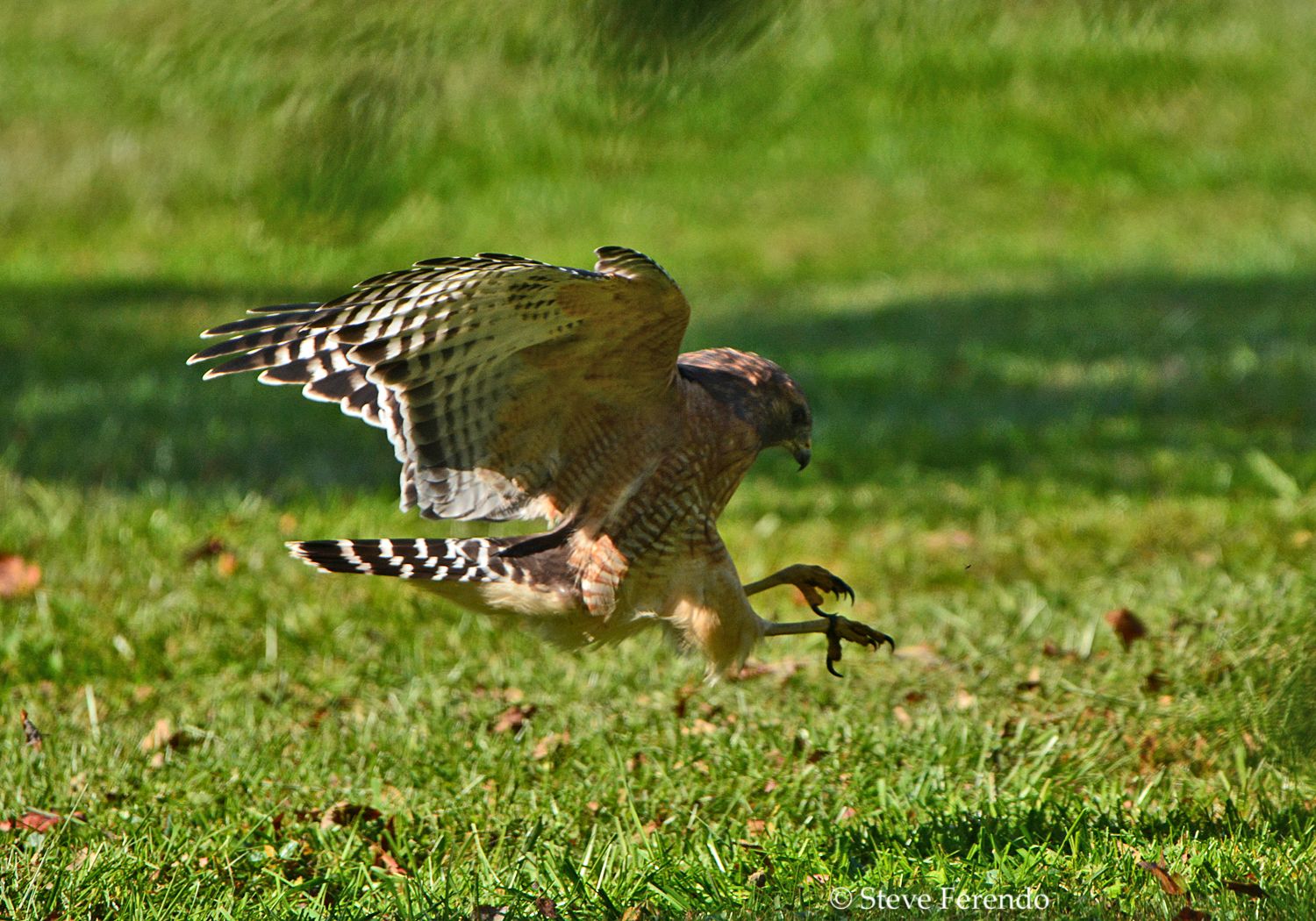 When the hawk landed I wasn't sure if it caught something or not...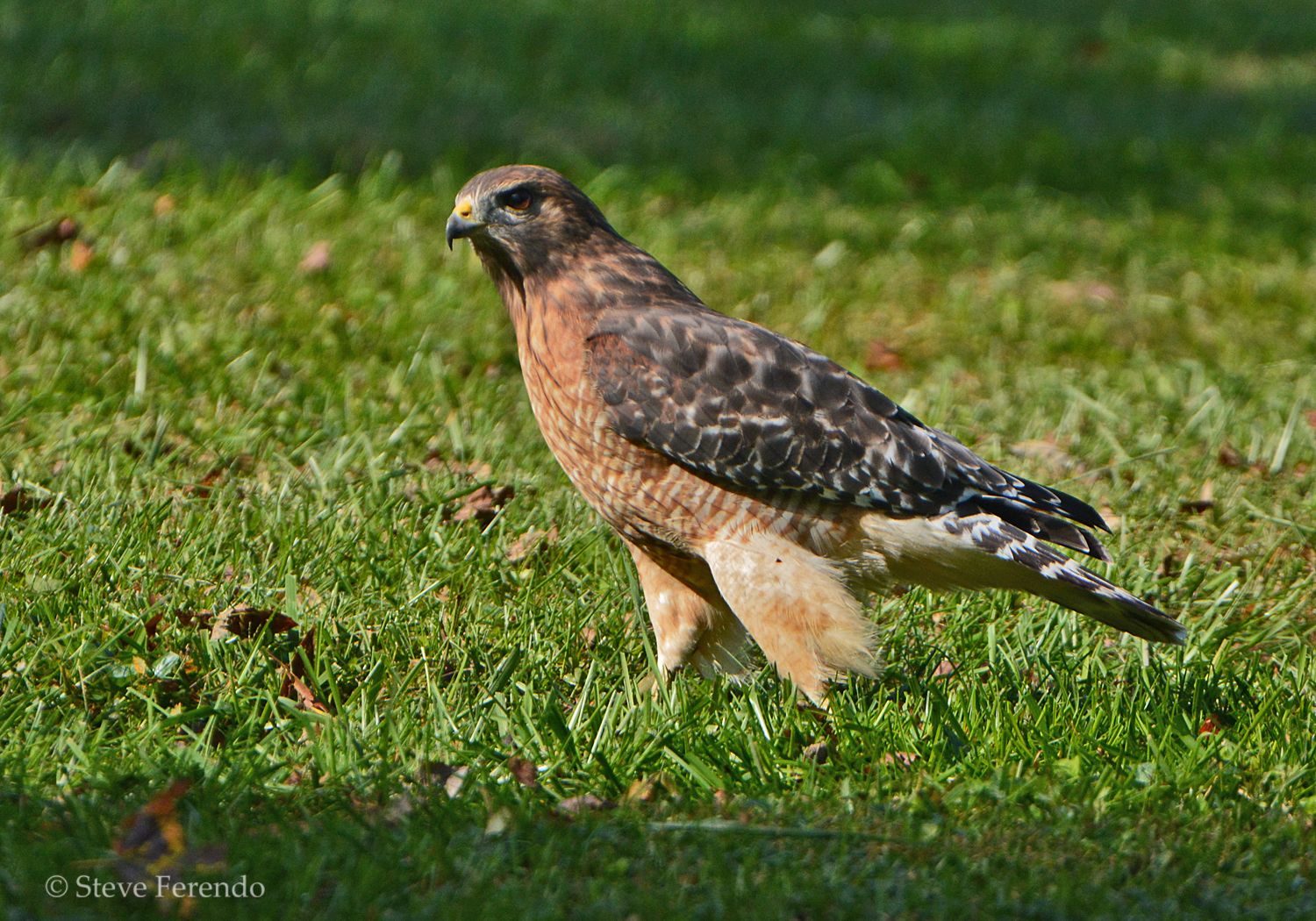 It soon became apparent that it had been successful...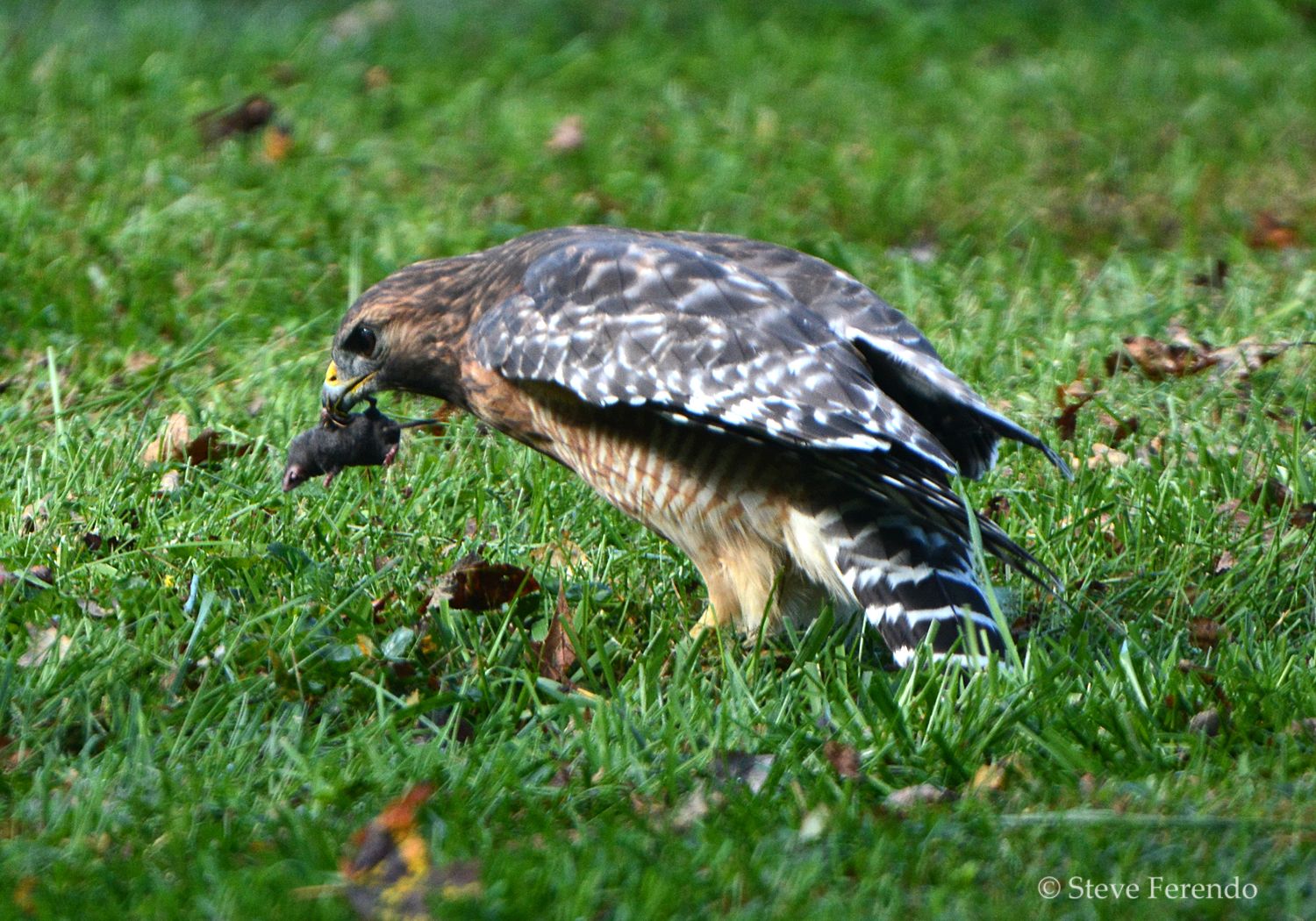 With a toss of the head the vole was devoured...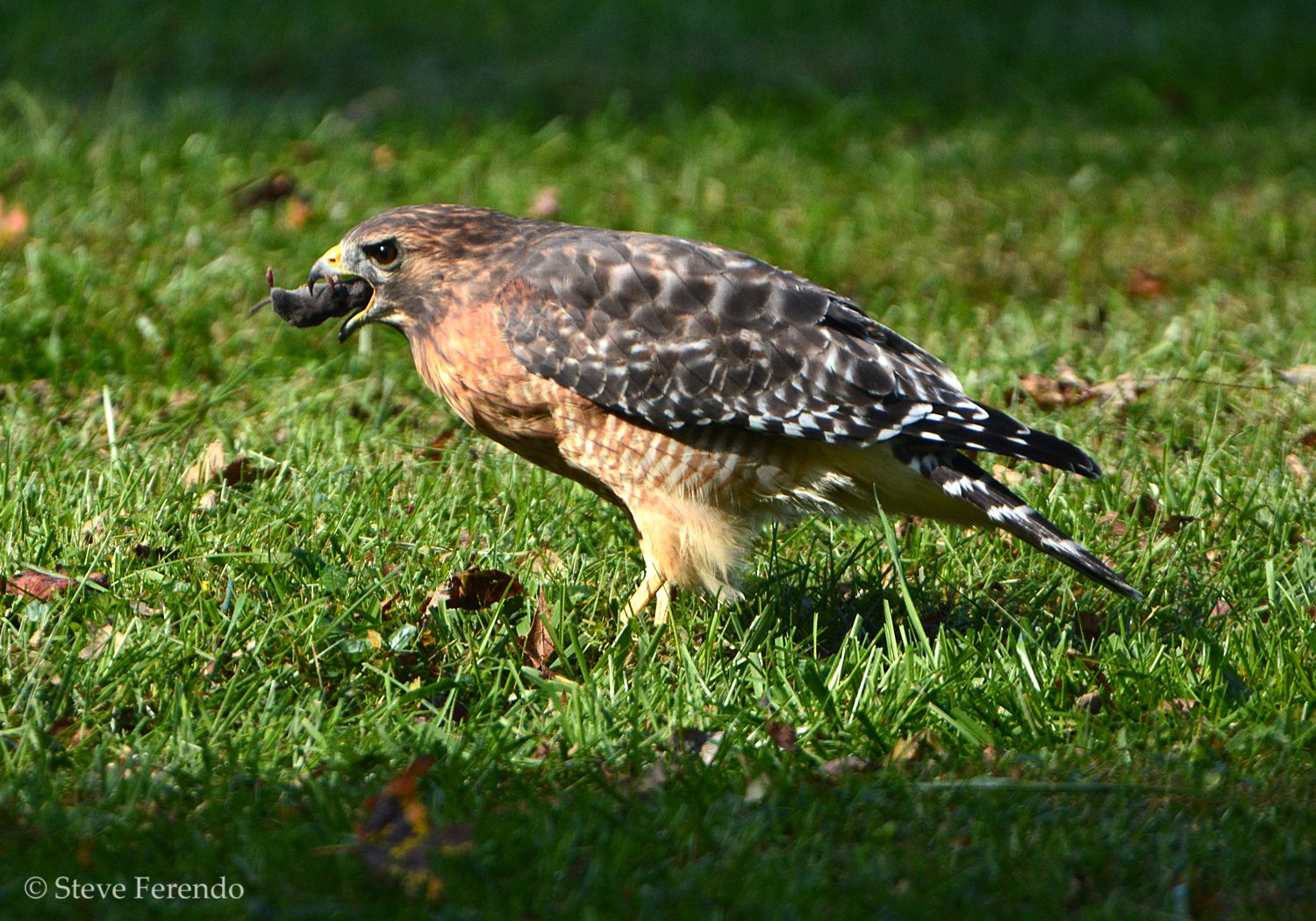 Looking closely, one can see the tip of a tail protruding from the hawks's mouth...
Thanks for visiting, be well and come back soon.