Warblers have always been one of the most difficult birds for me to find, identify or photograph. Recently, the discovery of a tree with large poison ivy vines at last produced some photo opportunities, for yellow-rumped warblers at least...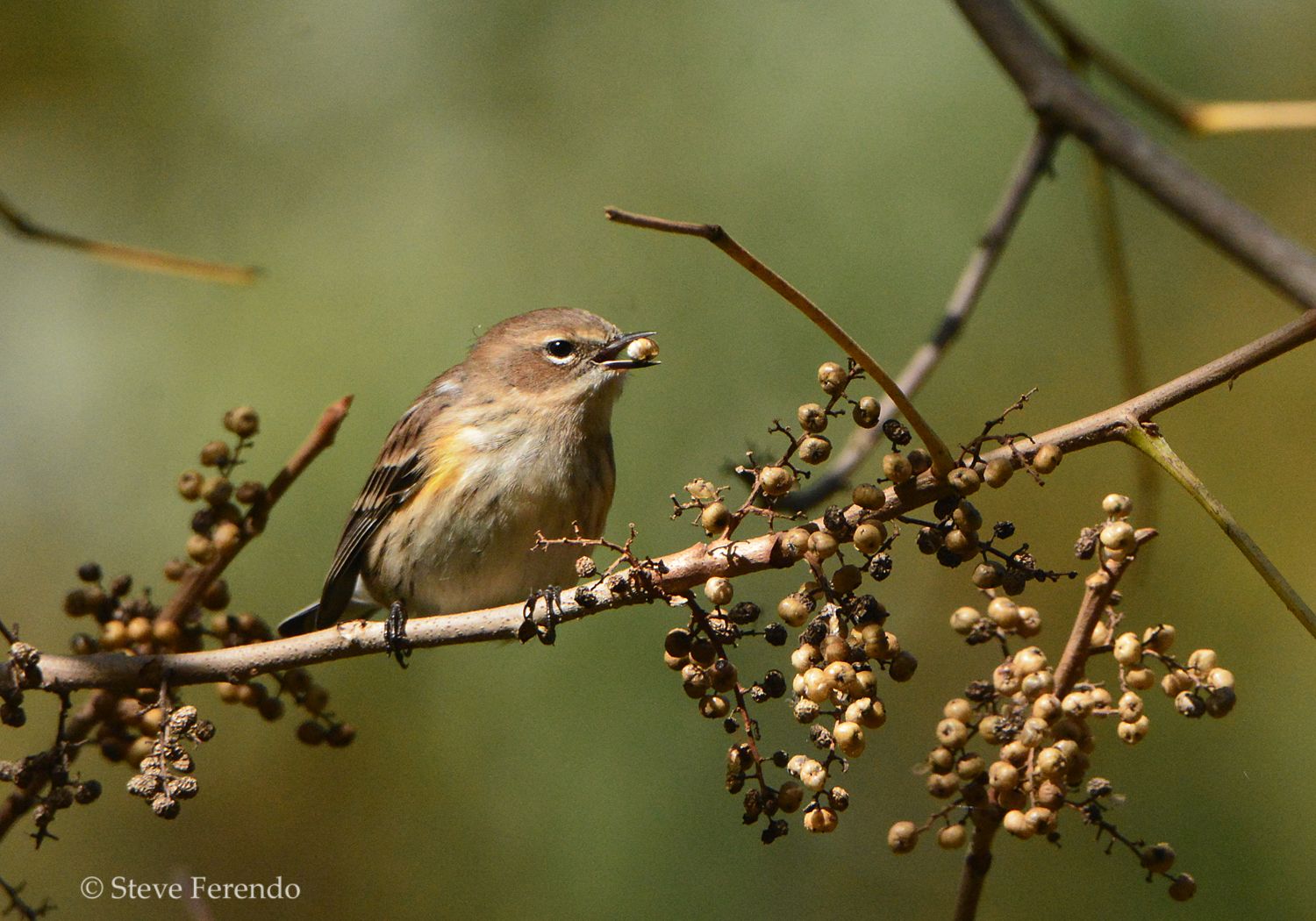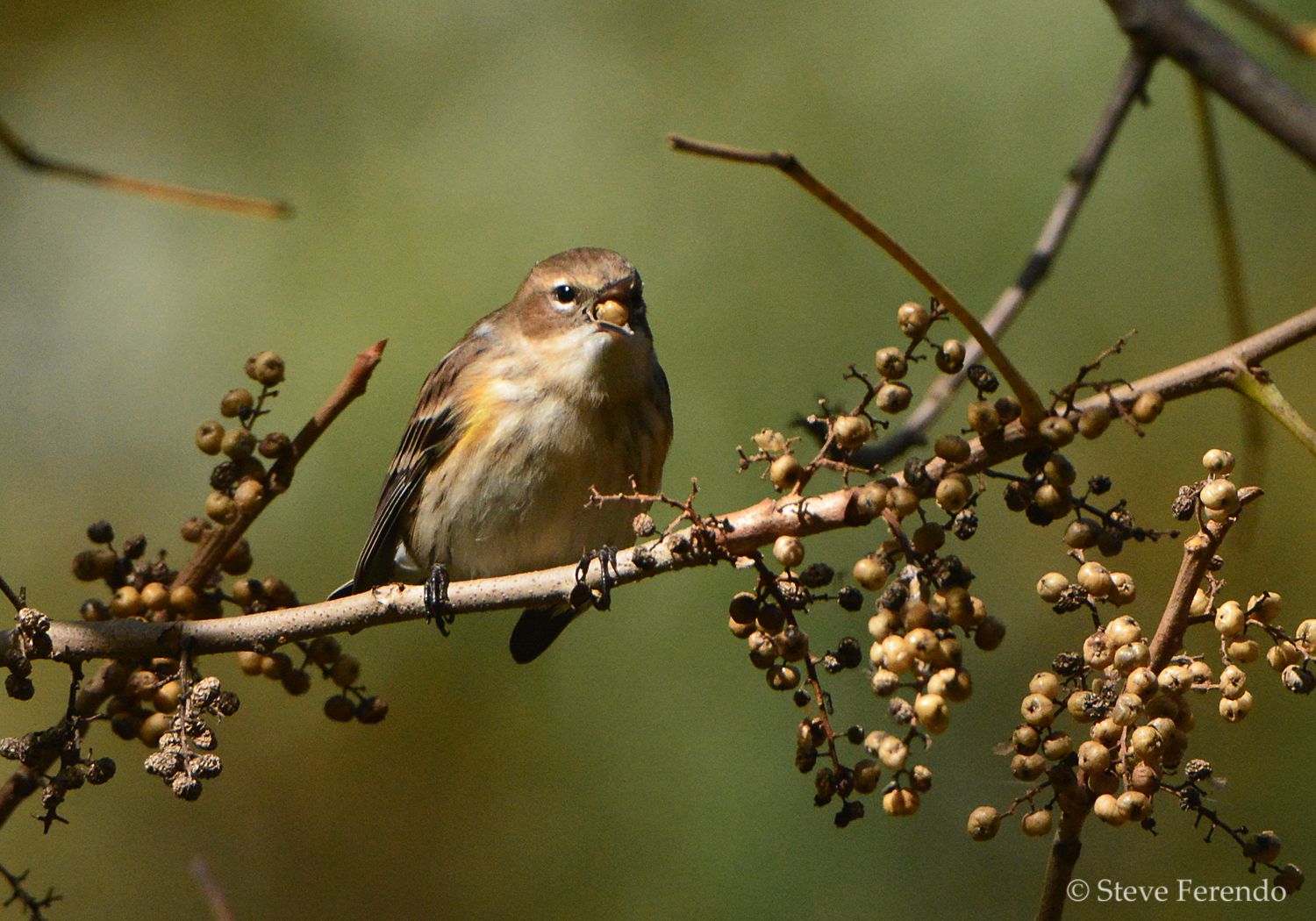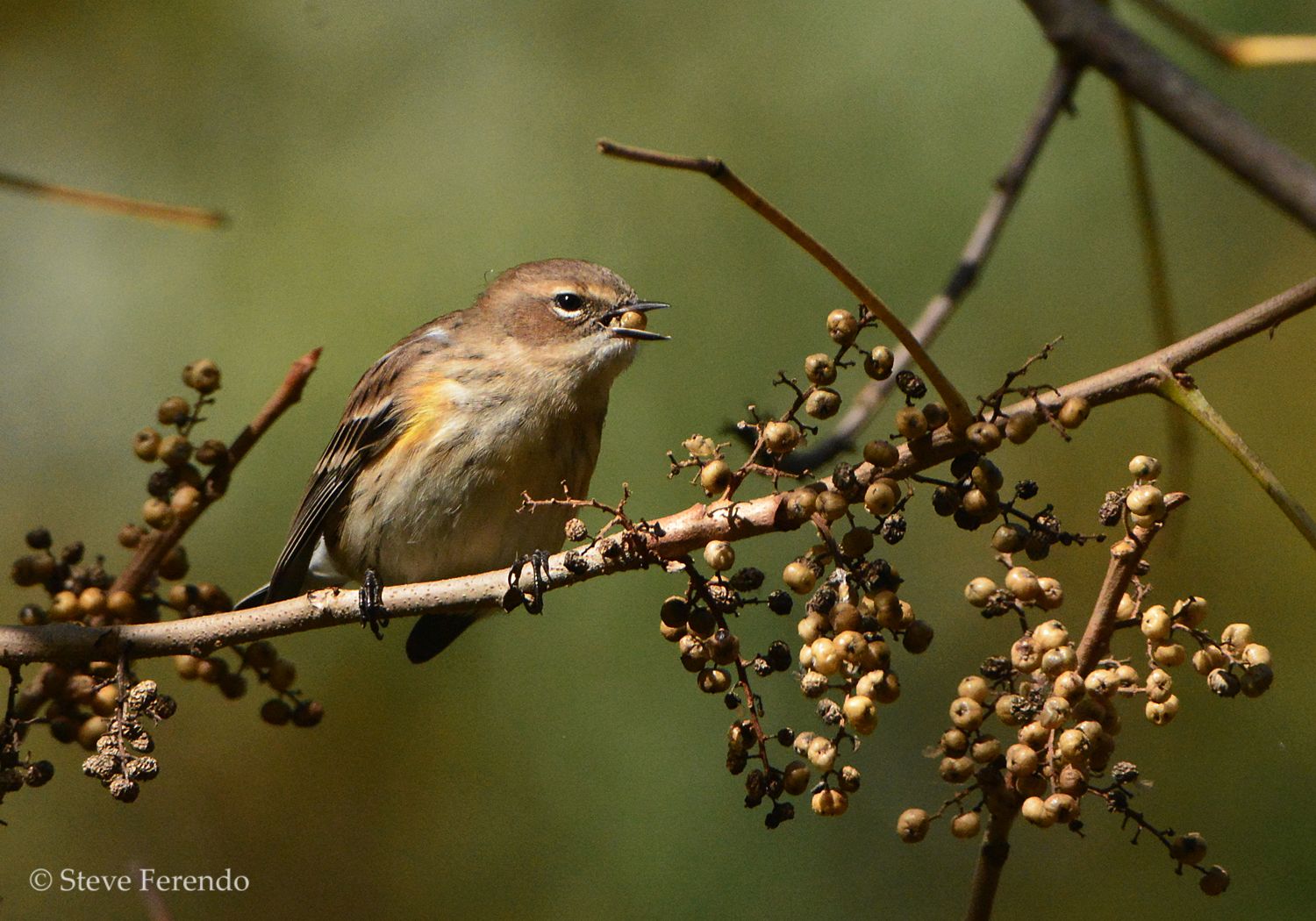 I found that if I parked across the road from the tree and waited quietly the warblers would come...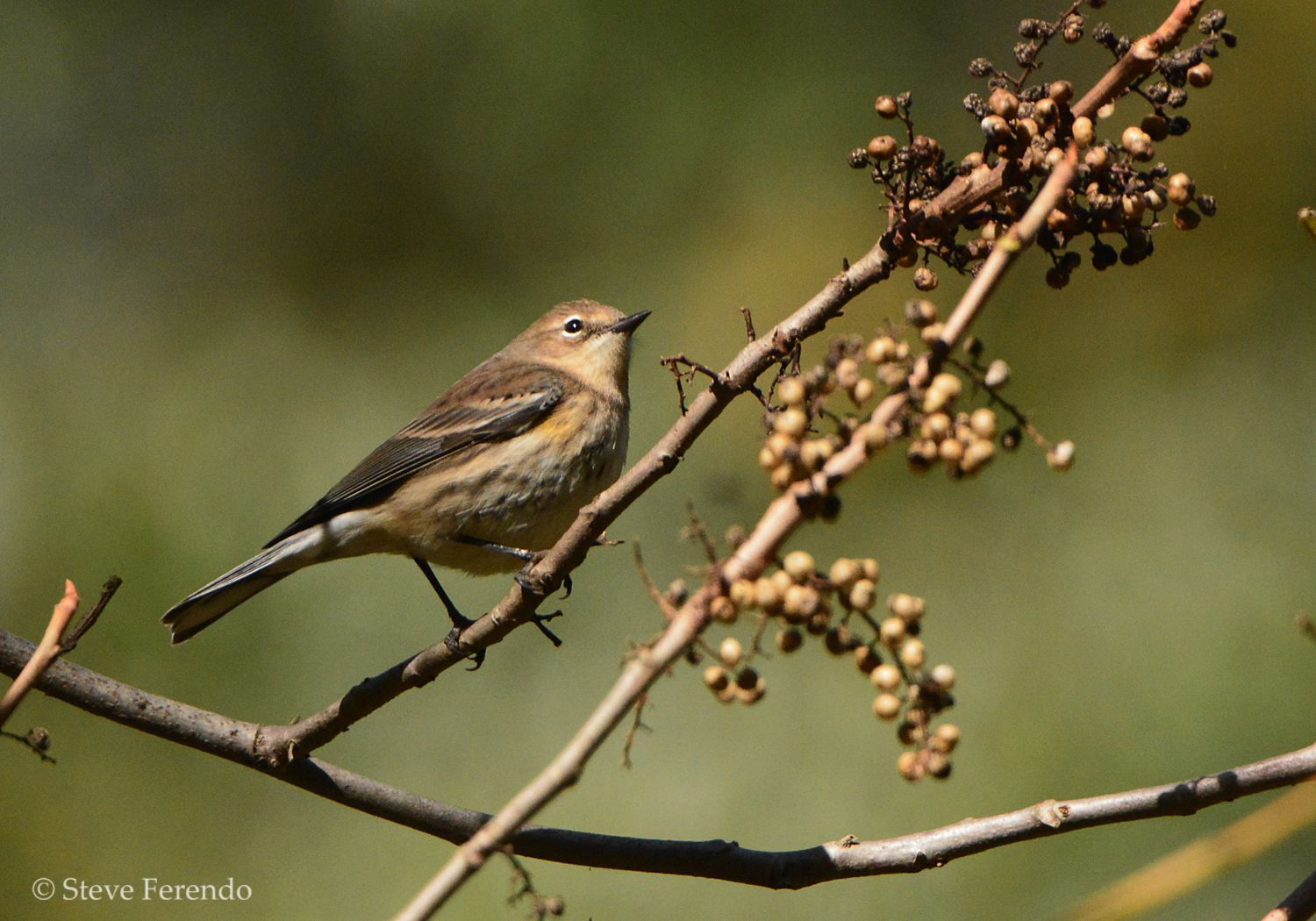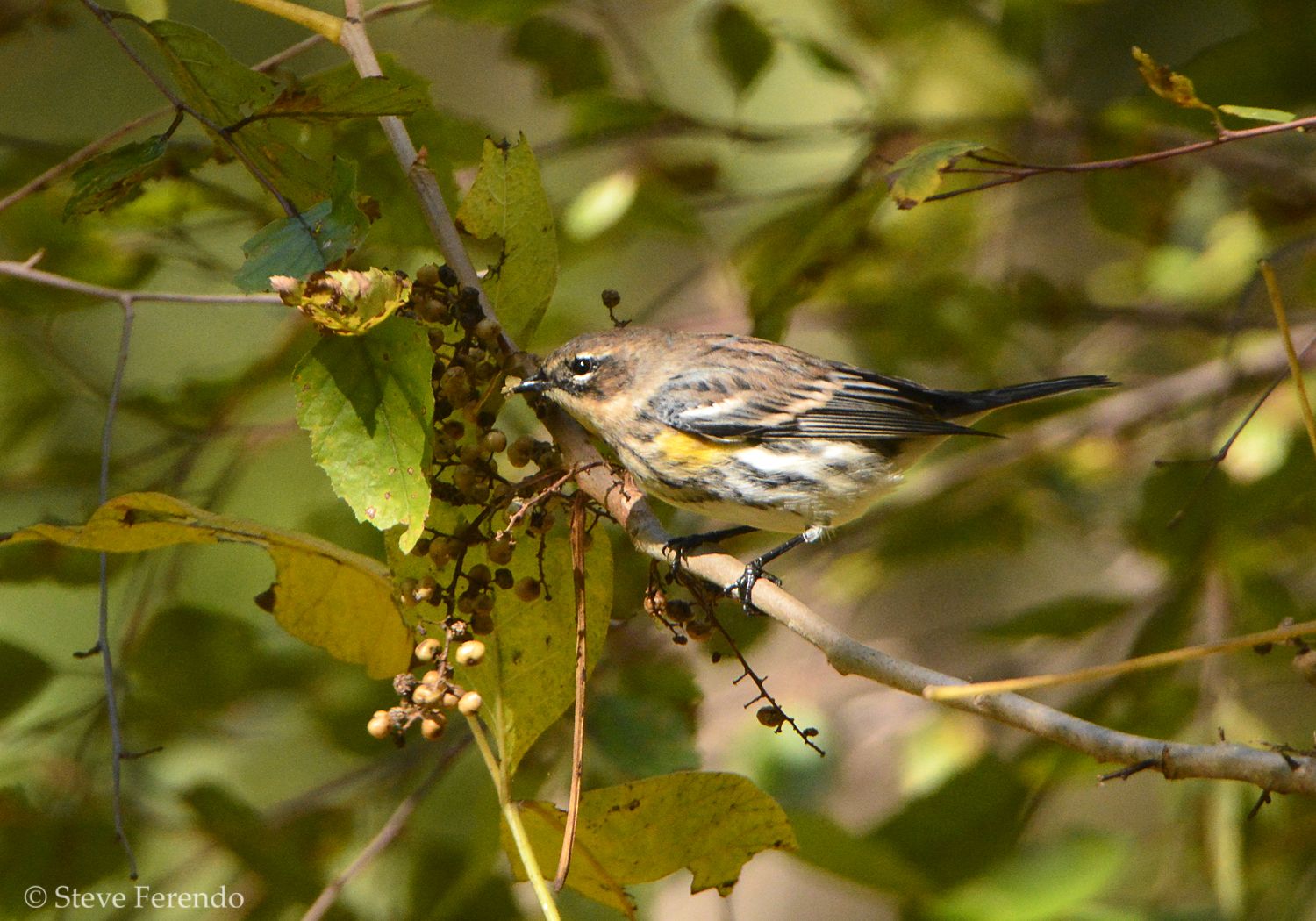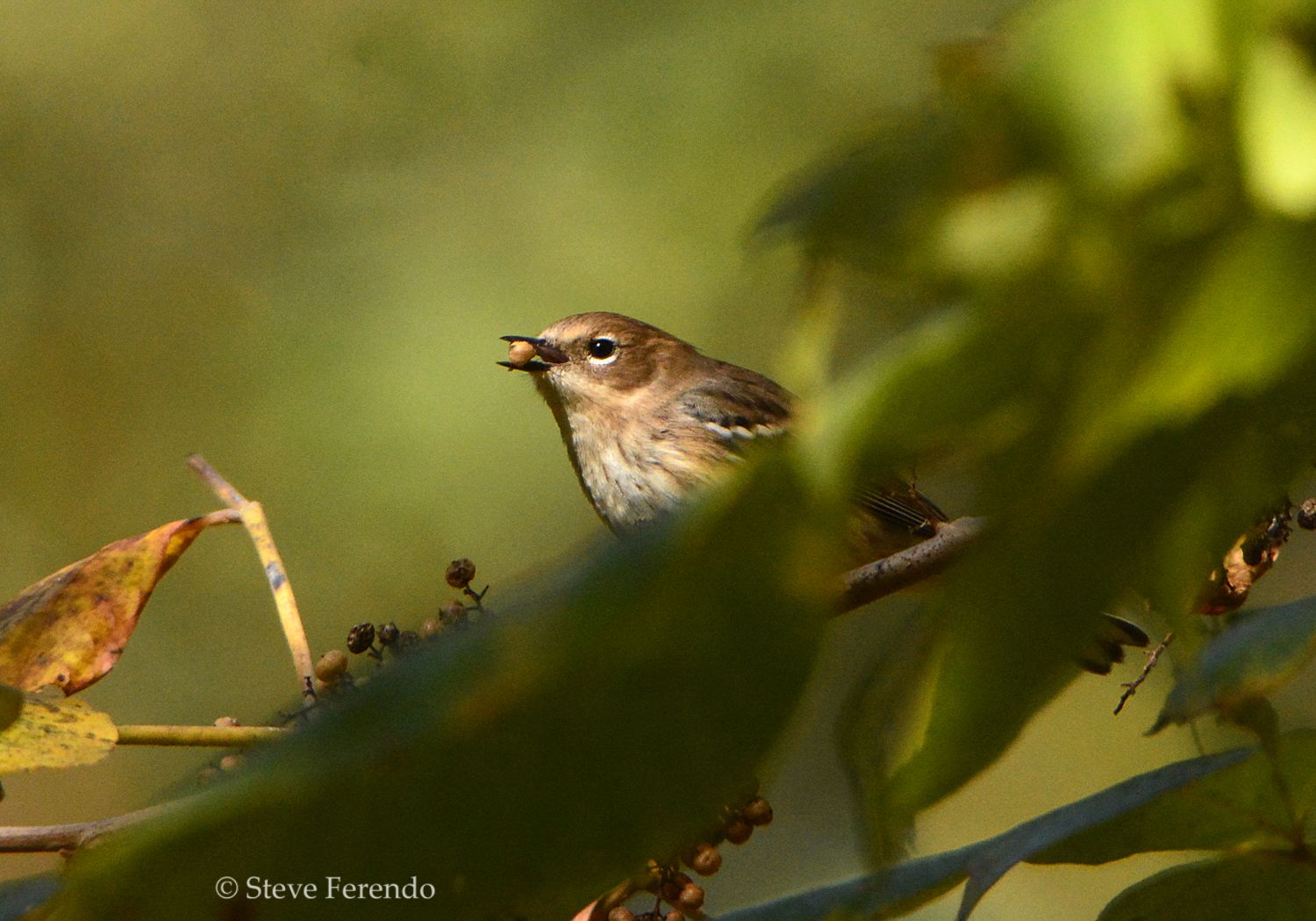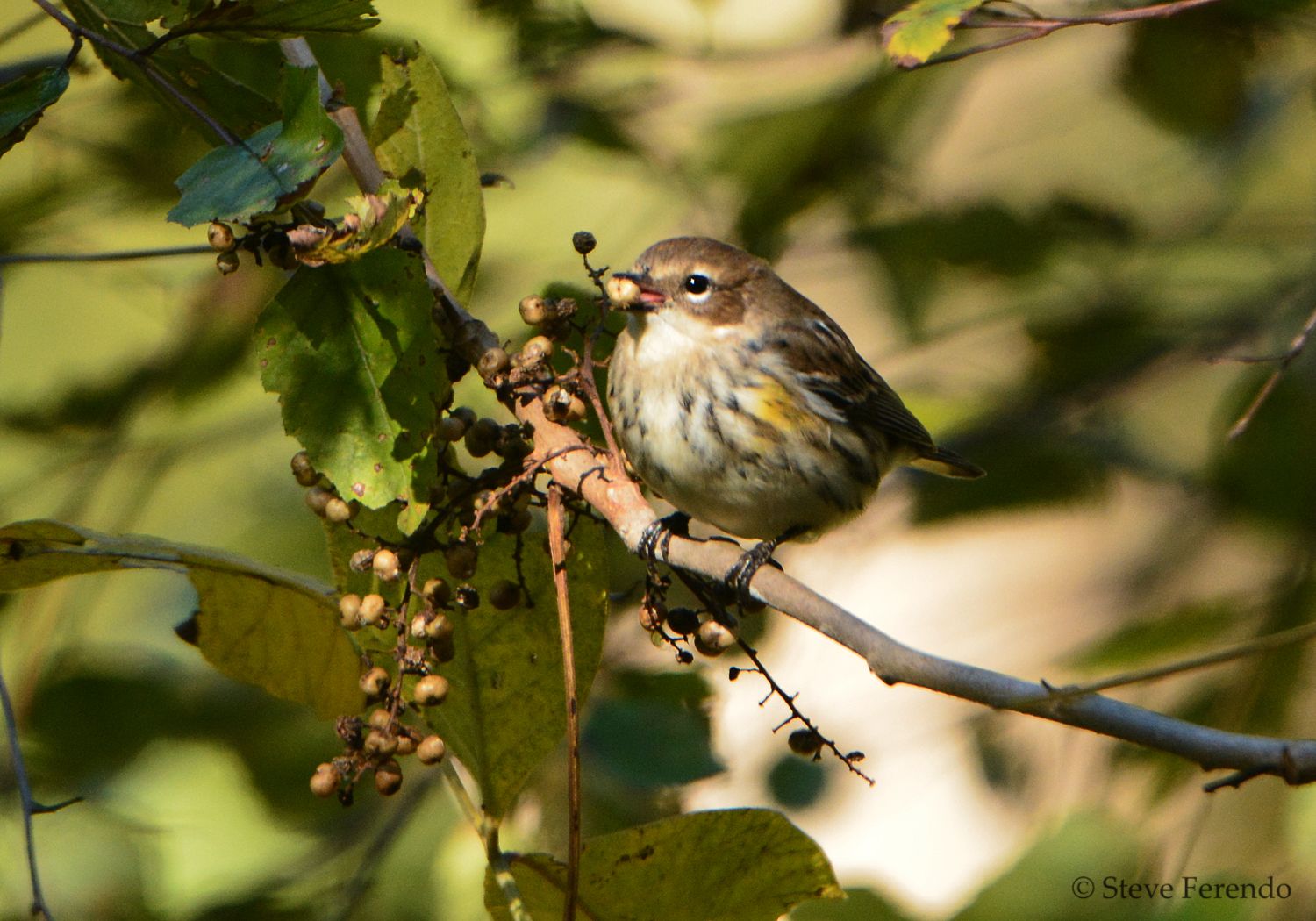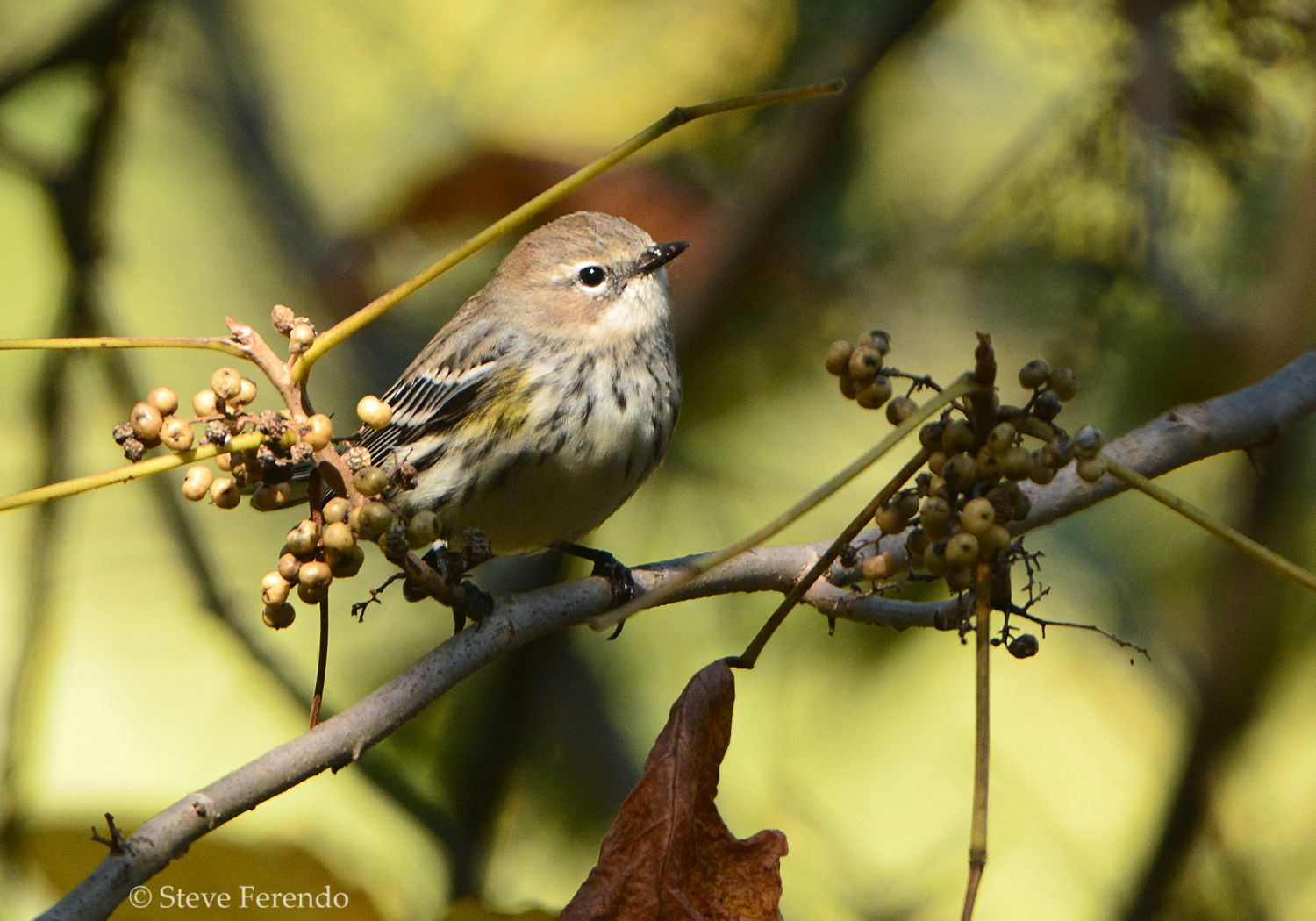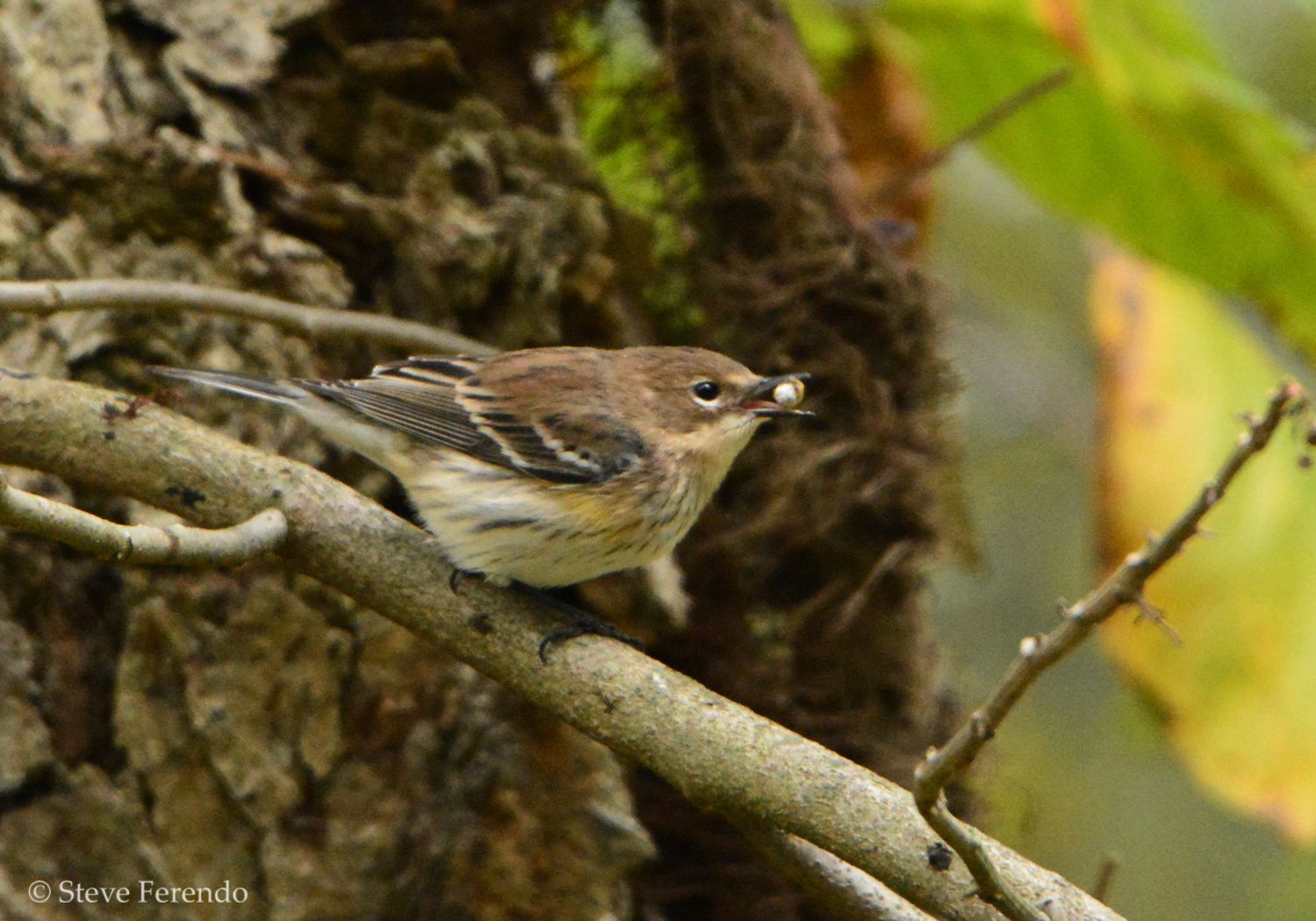 An eastern woods pewee and downy woodpecker also found the berries too much to resist...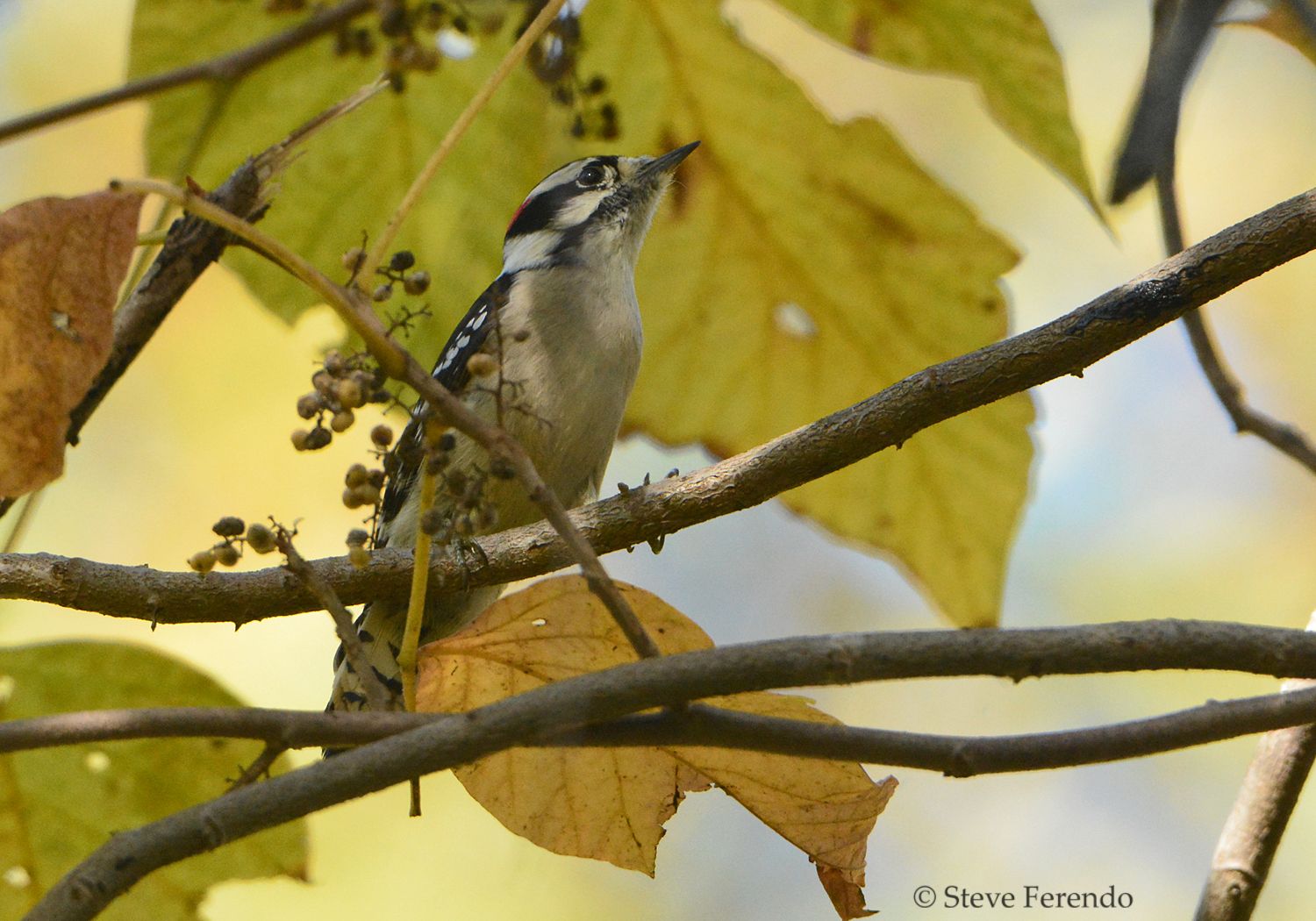 I hope another species of warbler finds the tree before the berries are all gone.
Thanks for visiting, be well and come back soon.