Each year there is a family of red foxes in the campground at Colter Bay. We always look forward to seeing them, even though it can mean hours of waiting for a brief appearance. The chance to renew old acquaintances, and to make new ones, helps to make the time pass more quickly.
The mother fox is always patient and attentive to her youngsters...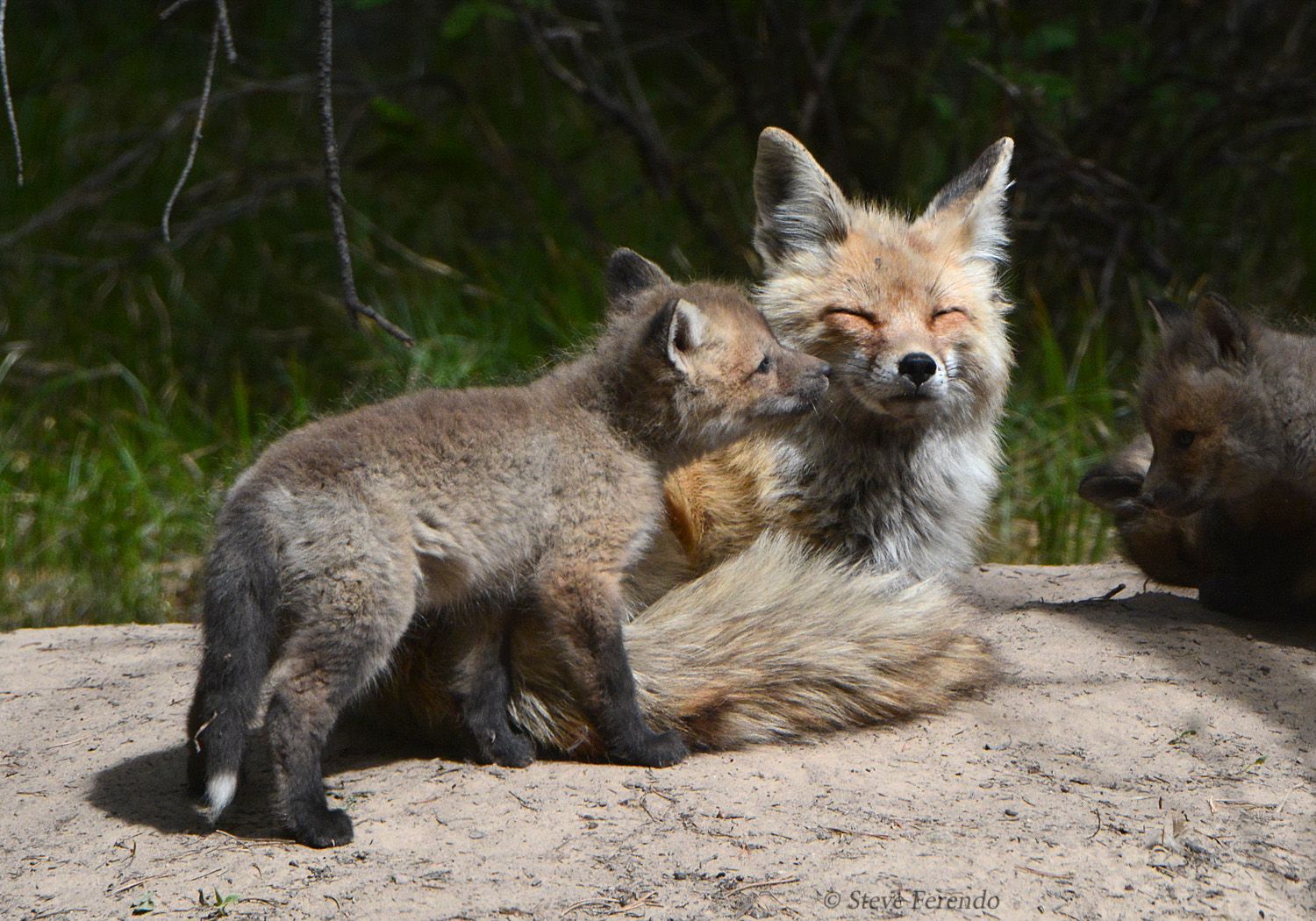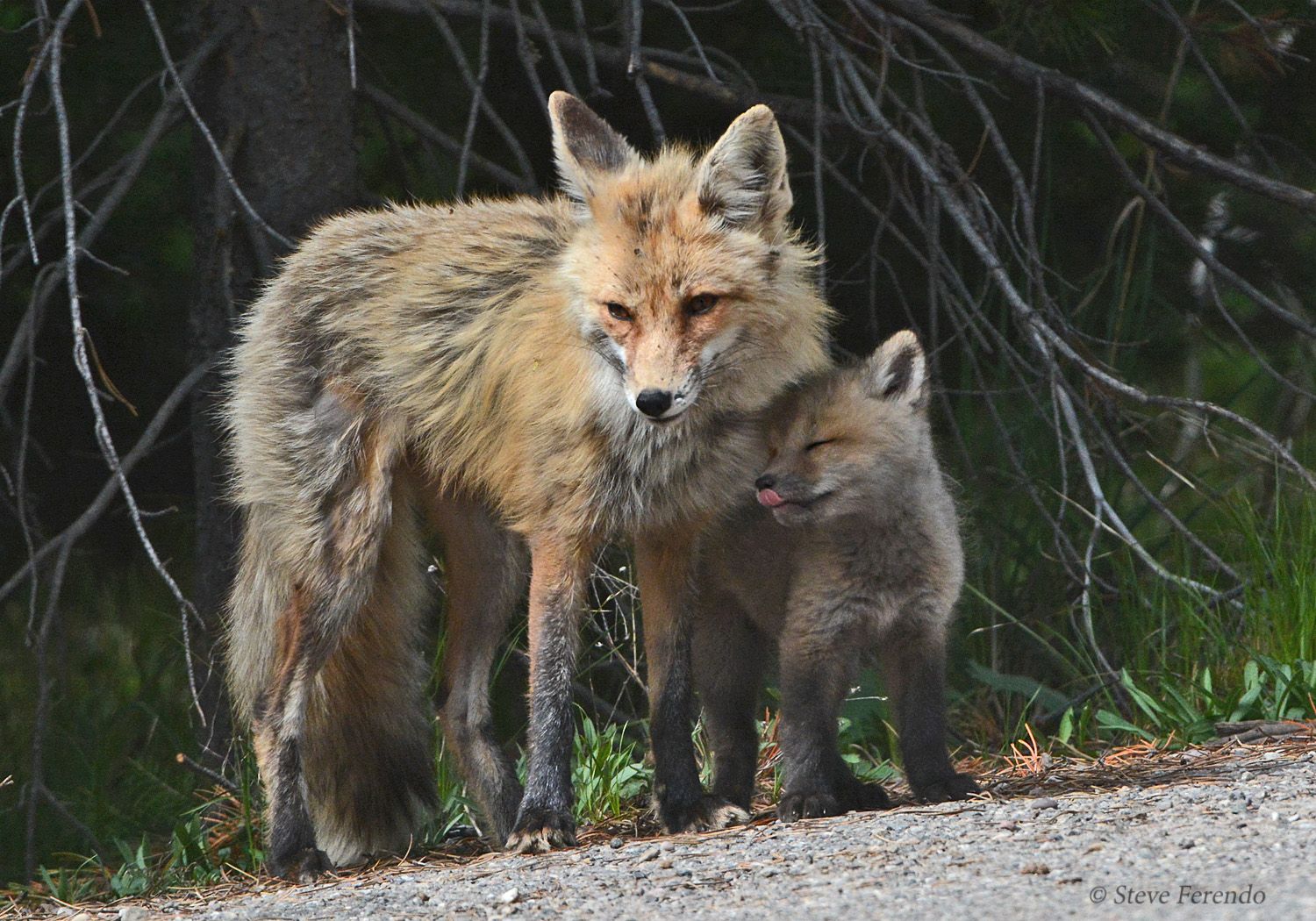 When the parents are hunting the kits will occupy themselves with wrestling each other...
Thanks for visiting, be well, feel free to share this blog and come back soon.