Wildlife and nature photographers usually have a good deal of time between flurries of activity when wildlife is in view or the light is "just right" for a landscape photo. Sometimes I use the idle time to search for new subjects but, more often, if I am in a spot that has been productive in the past I just wait.
Waiting is not a bad thing. It teaches one patience and one learns that the pace of nature has nothing to do with a clock. Waiting also allows time to observe one's surroundings more carefully and deeply. It was at just such a time that I made the next three photographs of a tree reflected in the water of a small creek...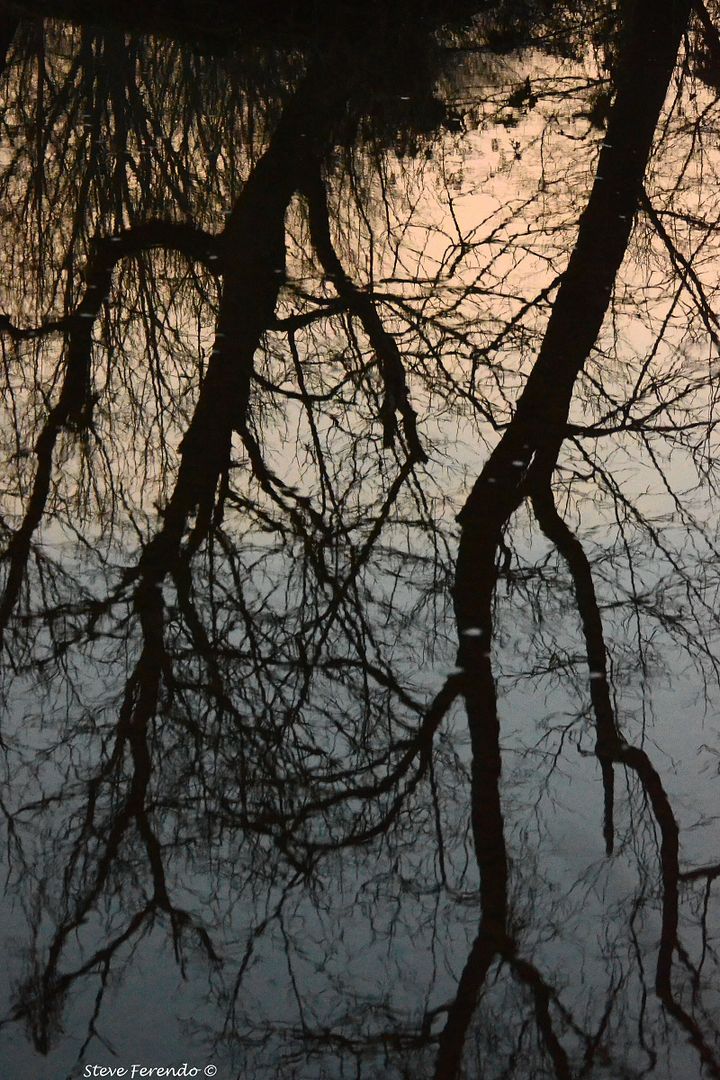 Watching the seasons change indirectly through reflections leaves a different impression upon one's mind than looking at the trees directly. Zooming back for a wider view allows for a different perspective that allows one to "see the trees and the forest"...
Fallen leaves add another element to the scene. By their presence the viewer knows that it is fall, and if one is familiar with the scent of decaying foliage one can almost imagine the smell...
Next is the reflection of a great blue heron, although still, it appears to move in the flowing water...
As we get deeper into winter the water nearest the bank begins to freeze and soon small ice patches come drifting by...
It is interesting to watch the ice form delicate patters as the temperatures fall...

Soon it will show traces of wildlife that have passed this spot...
A productive day doesn't have to include particular species if one is simply willing to reflect on the reflections.
With this post I am including a flyer announcing a wildlife photography presentation that I am taking part in. If you live nearby please mark your calendars and bring a friend. I would love to meet you...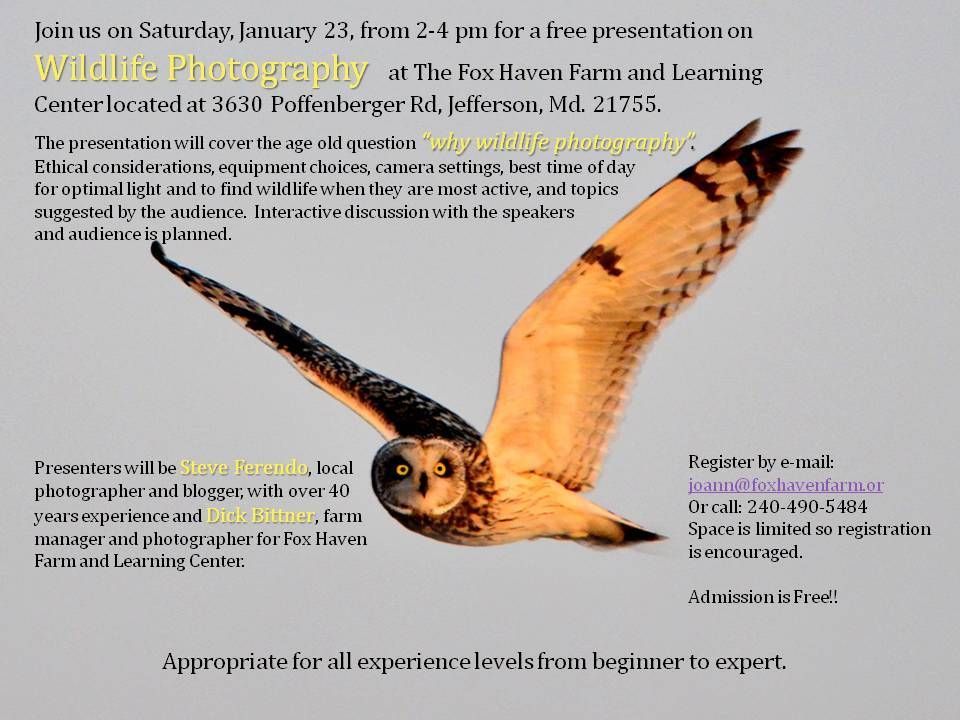 Thanks for visiting, be well, and come back soon.