The Beartooth Highway goes from Cooke City, Wyoming to Red Lodge, Montana and provides breath taking scenery, historical interest and the potential to see uncommon wildlife along the way.
As you can see in the next photo, taken on July 5, 2015 there was plenty of snow still clinging to the high elevations...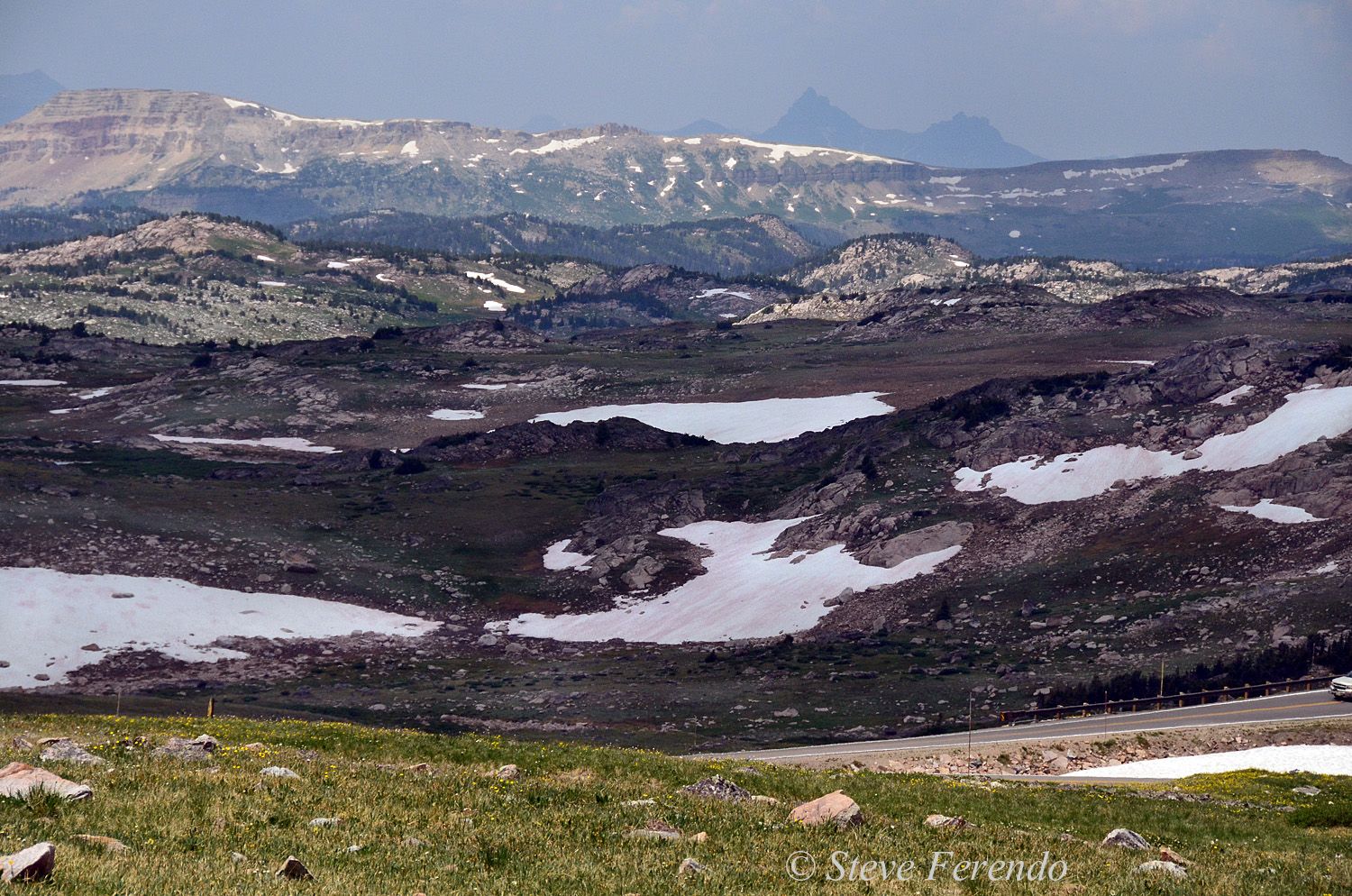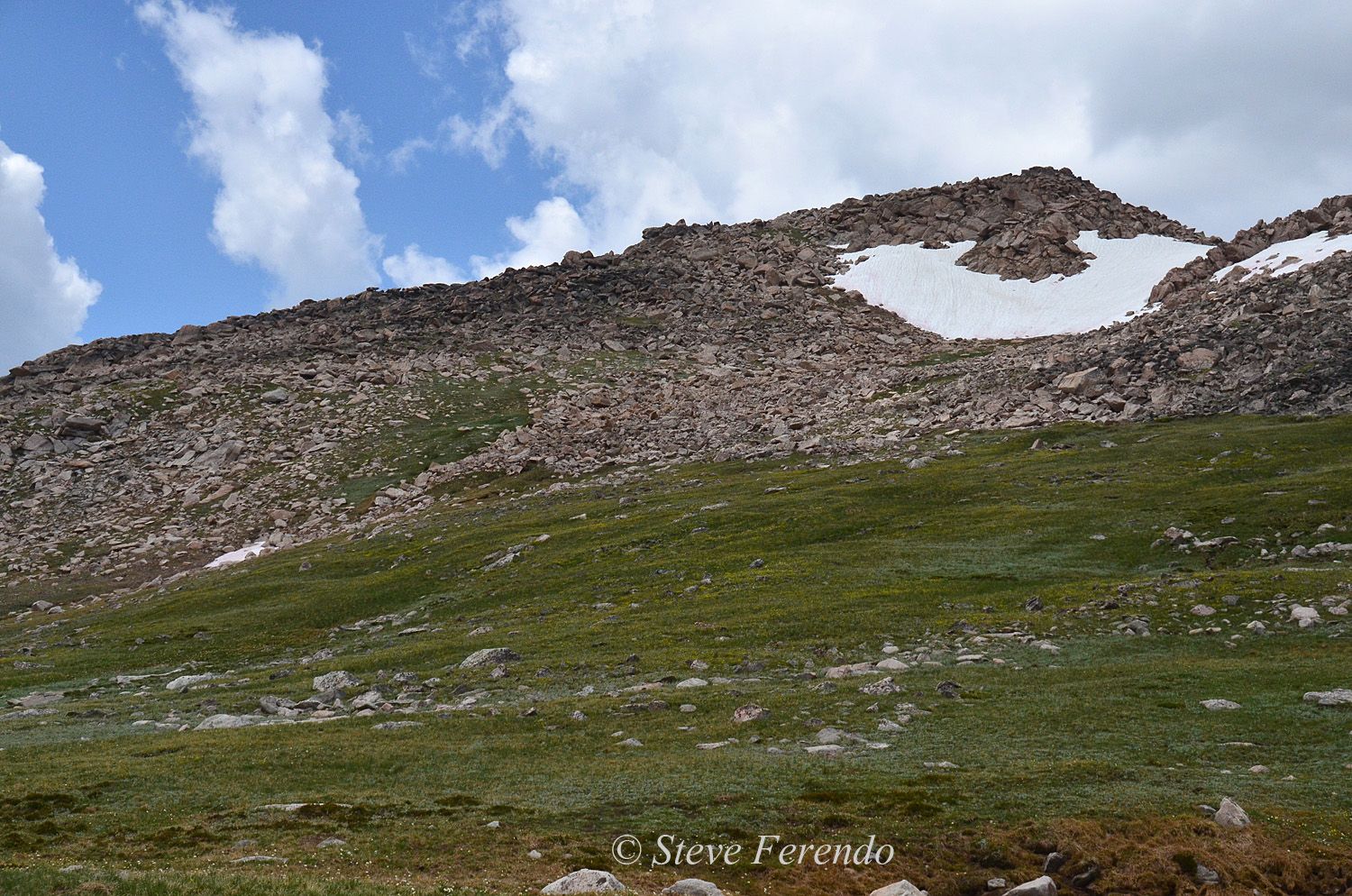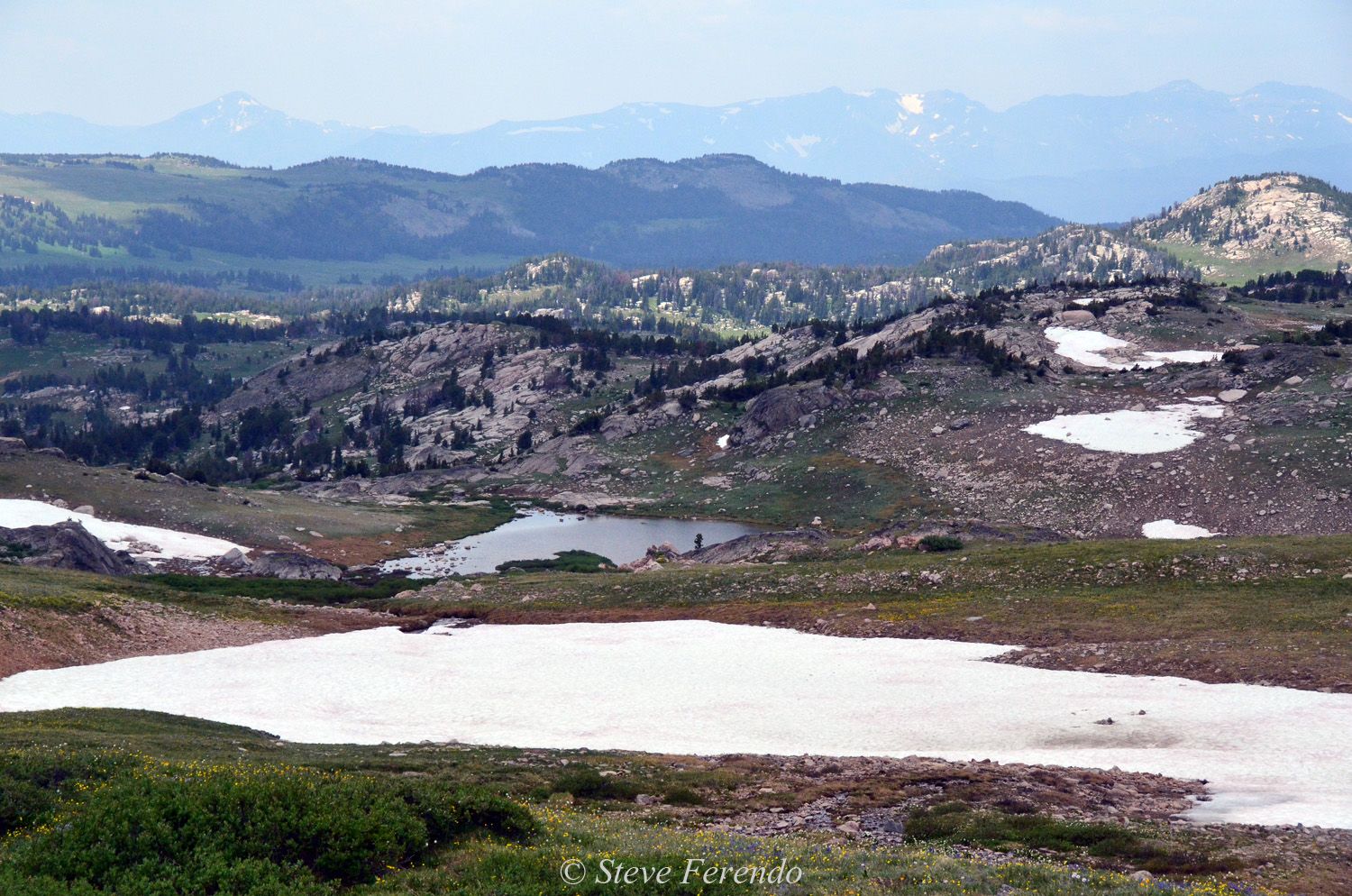 On this trip the most memorable wildlife were the mountain goats...
Normally seen only from a distance through a spotting scope it was a rare treat for us to find them grazing in the alpine meadows a few hundred yards from the road...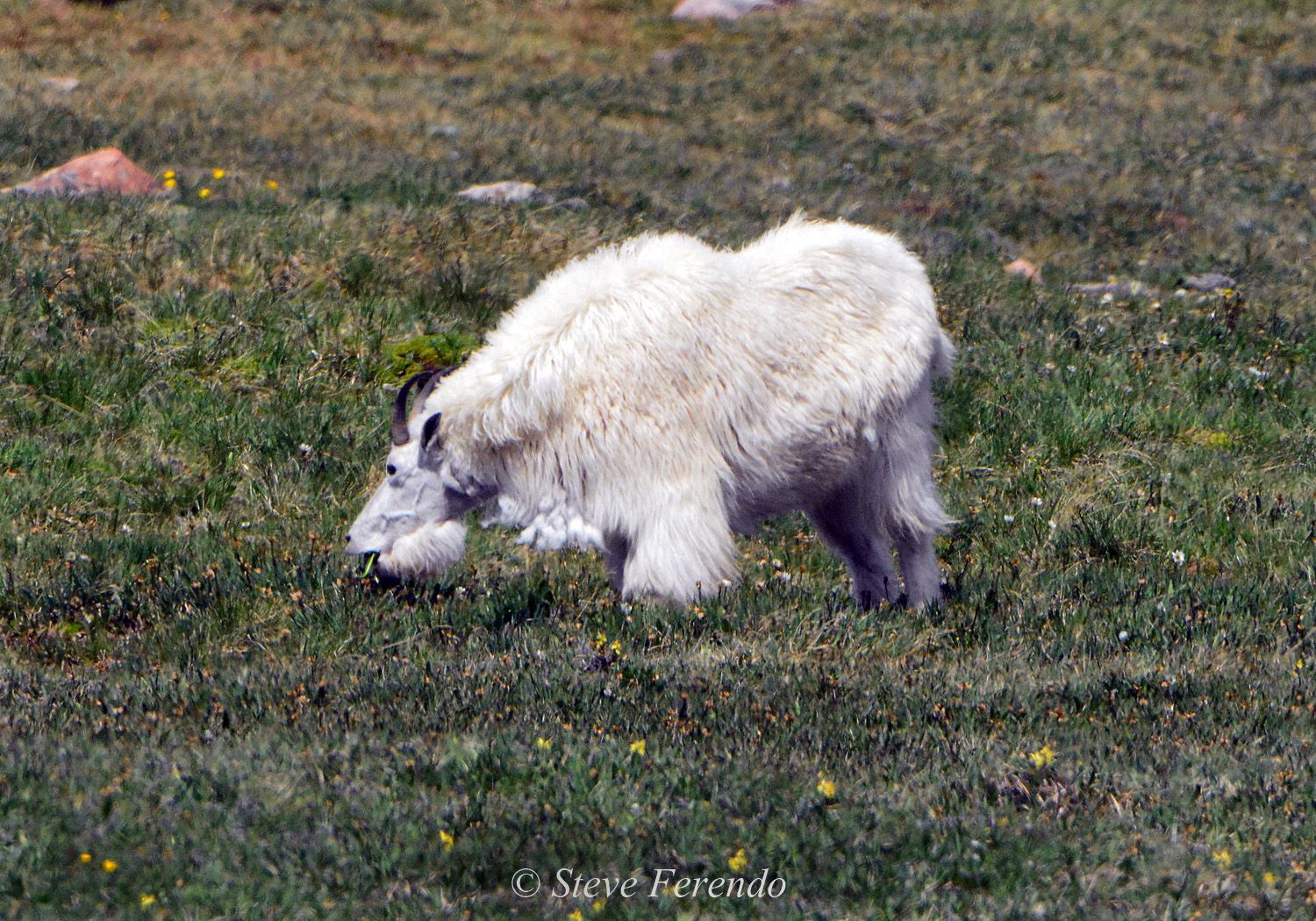 Lakes of various sizes are frequent, and tempting, for anglers traveling this unique highway...
Much of the landscape is made up of geological features that beckon mountain climbers and scientists alike...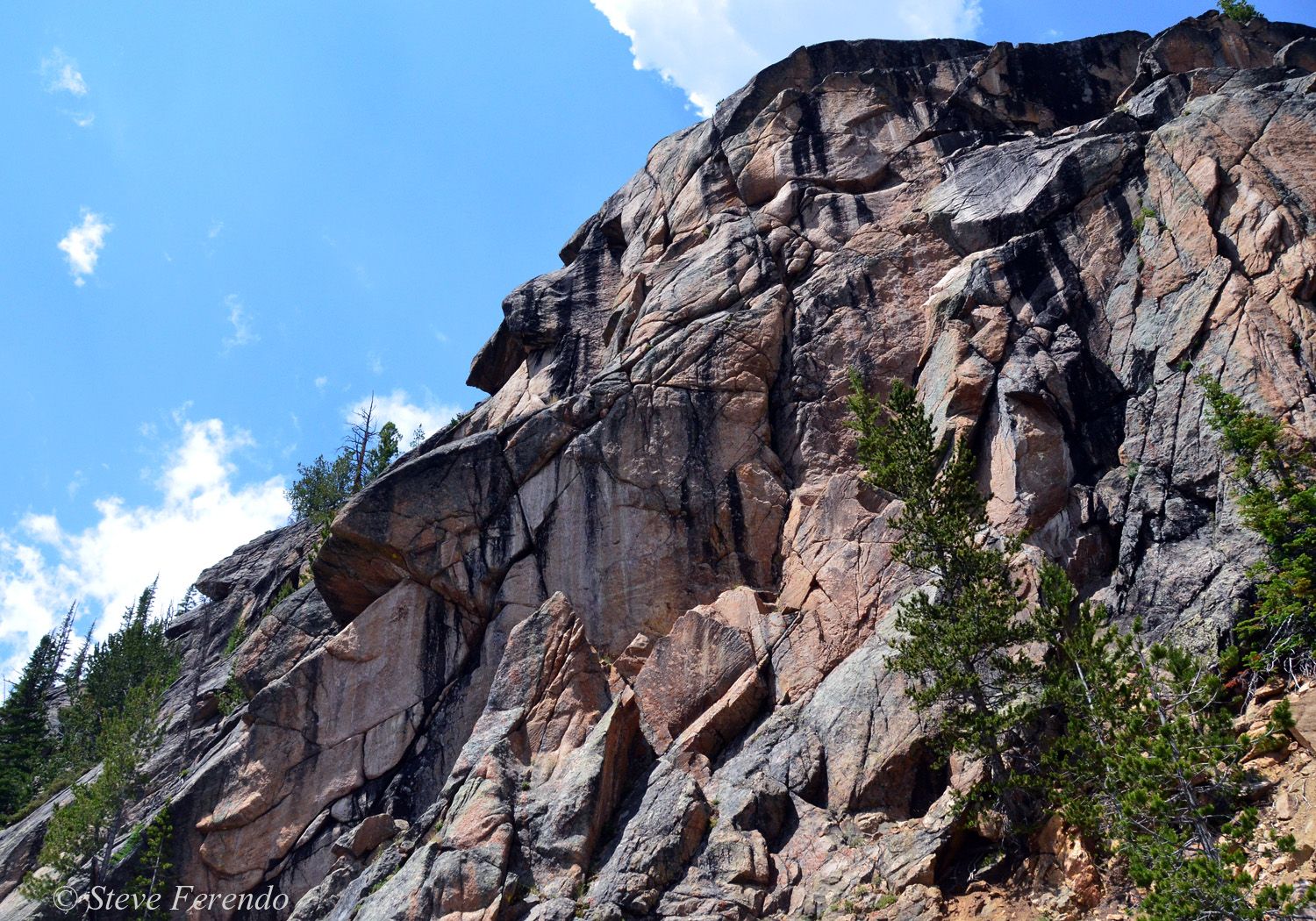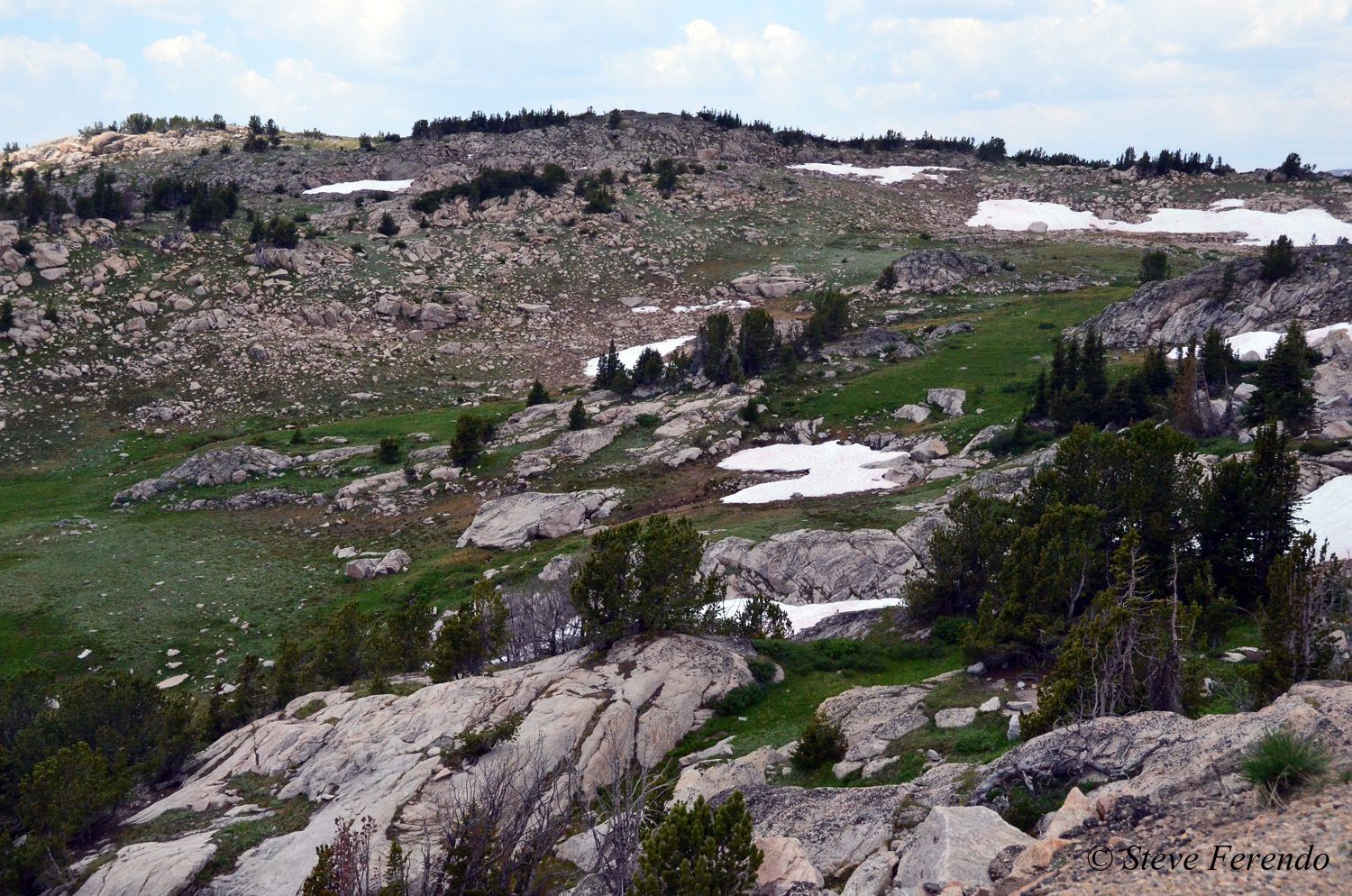 One of the historical facts about the highway that I found interesting is that it follows the route taken in 1872 by General Phil Sheridan and 120 men as a shortcut to Billings, Montana. What a trip this must have been by horseback! Visible from the highway is "Pilots Peak" so named by early prospectors in the area. It was first called "Dog Turd Peak" by A. Burt Henderson and Horn Miller (founder of Red Lodge, MT). Pilot's Peak is more acceptable to map makers, but I have always been fond of the colorful names found throughout the West...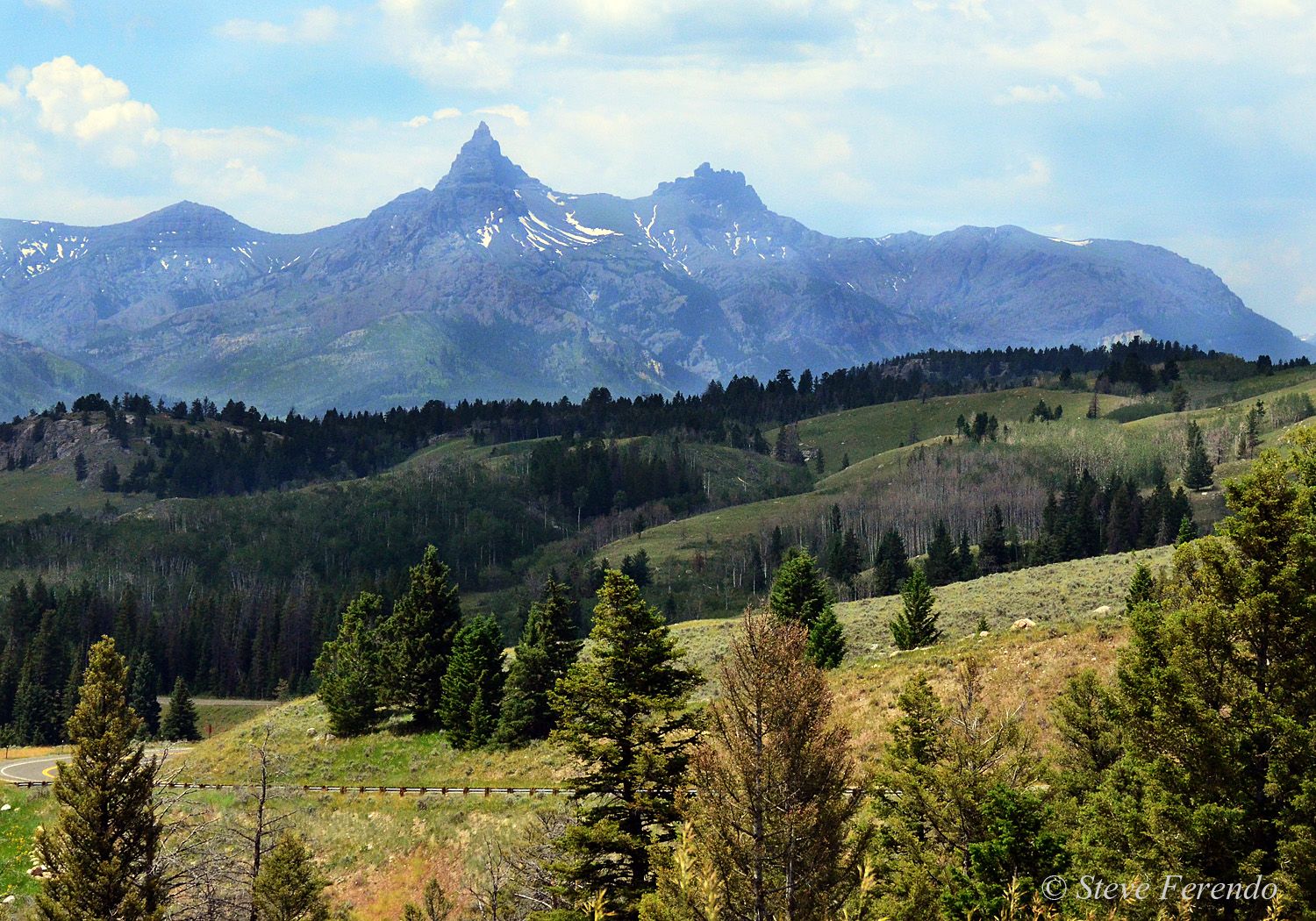 Because of the high elevation the weather is unpredictable and summer snow storms are a regular occurrence. Travelers should allow at least two hours to drive the 69 mile length. I would allow even longer if one wishes to stop for photos along the way...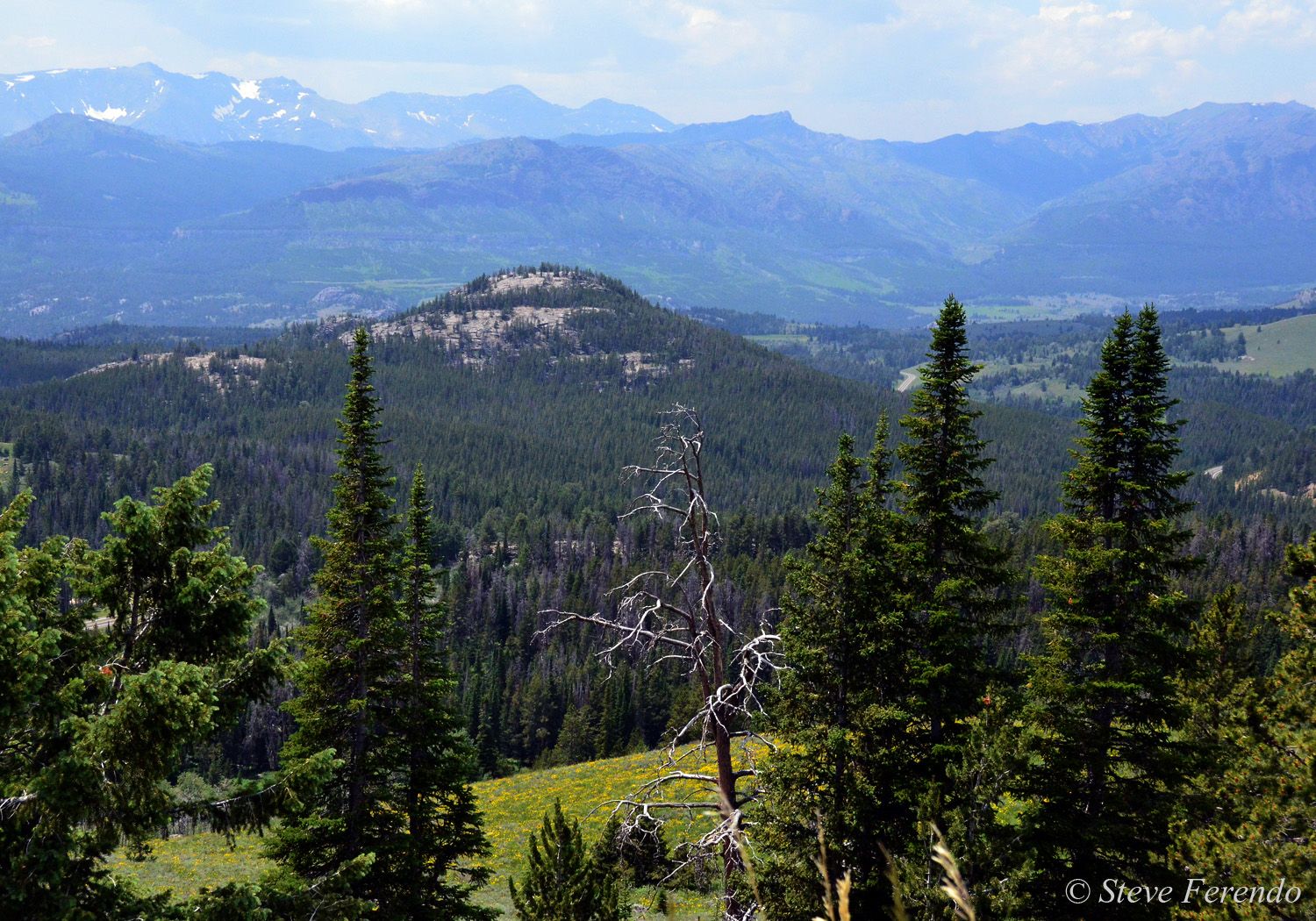 There is much more that could be said about this area and the whole region. I recommend including the highway on your "must see" list when you visit Yellowstone.
Thanks for stopping by. If you enjoyed the visit please share with others, be well and come back soon.