We came across this Opossum while out exploring today. I am always happy to find one during the daytime when it can be photographed. They are mostly nocturnal and most people only see them in their headlights along the side of the road as they travel at night...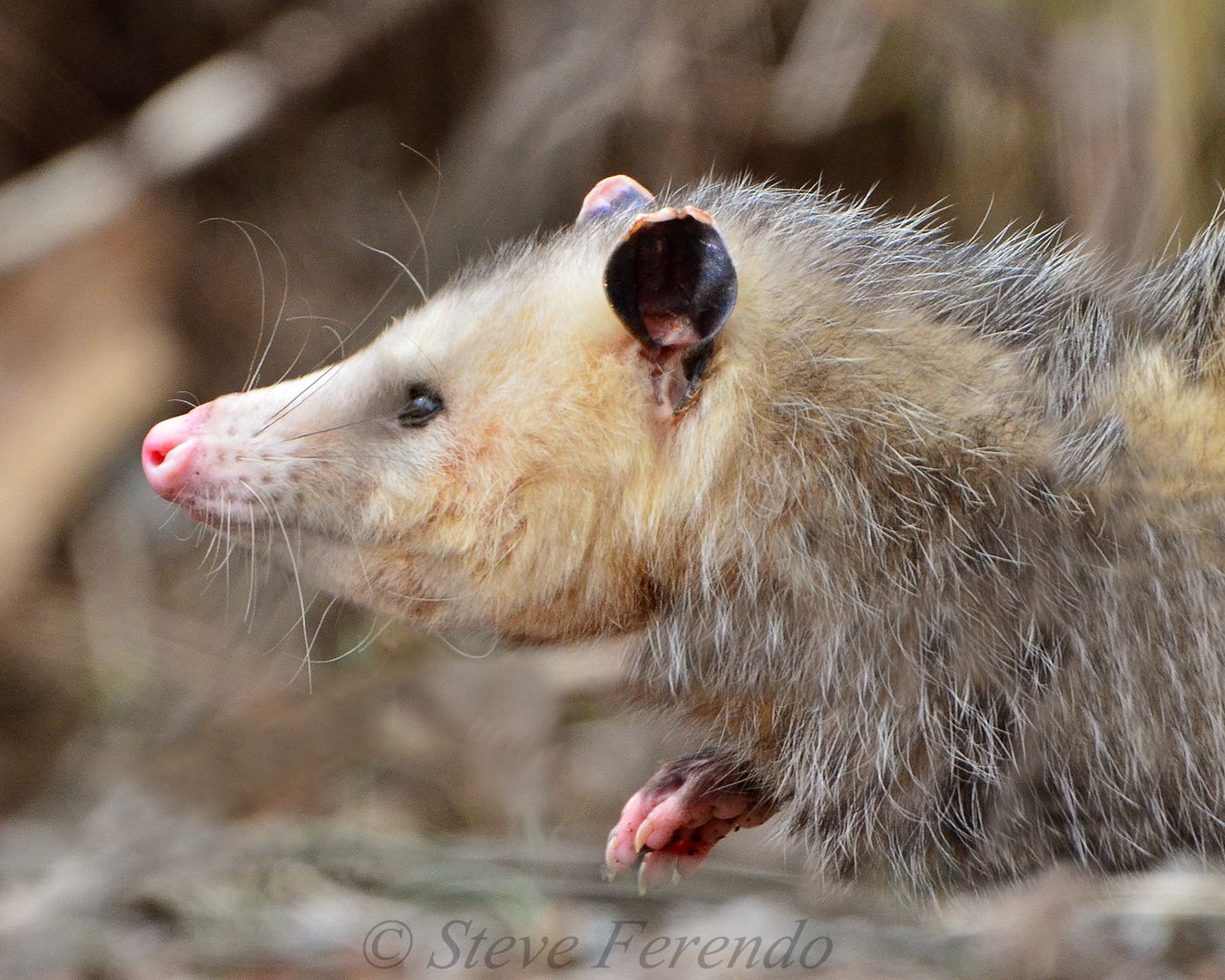 These marsupials can give birth to up to 20 young. The babies crawl into the mothers pouch where they will remain as they develop into miniature versions of the adult. Opossums are omnivorous scavengers that eat a wide variety of plants, small animals and carrion. They will readily take advantage of garbage or pet food that is left outdoors. The next photo is of a different animal that I photographed crossing a neighbors yard...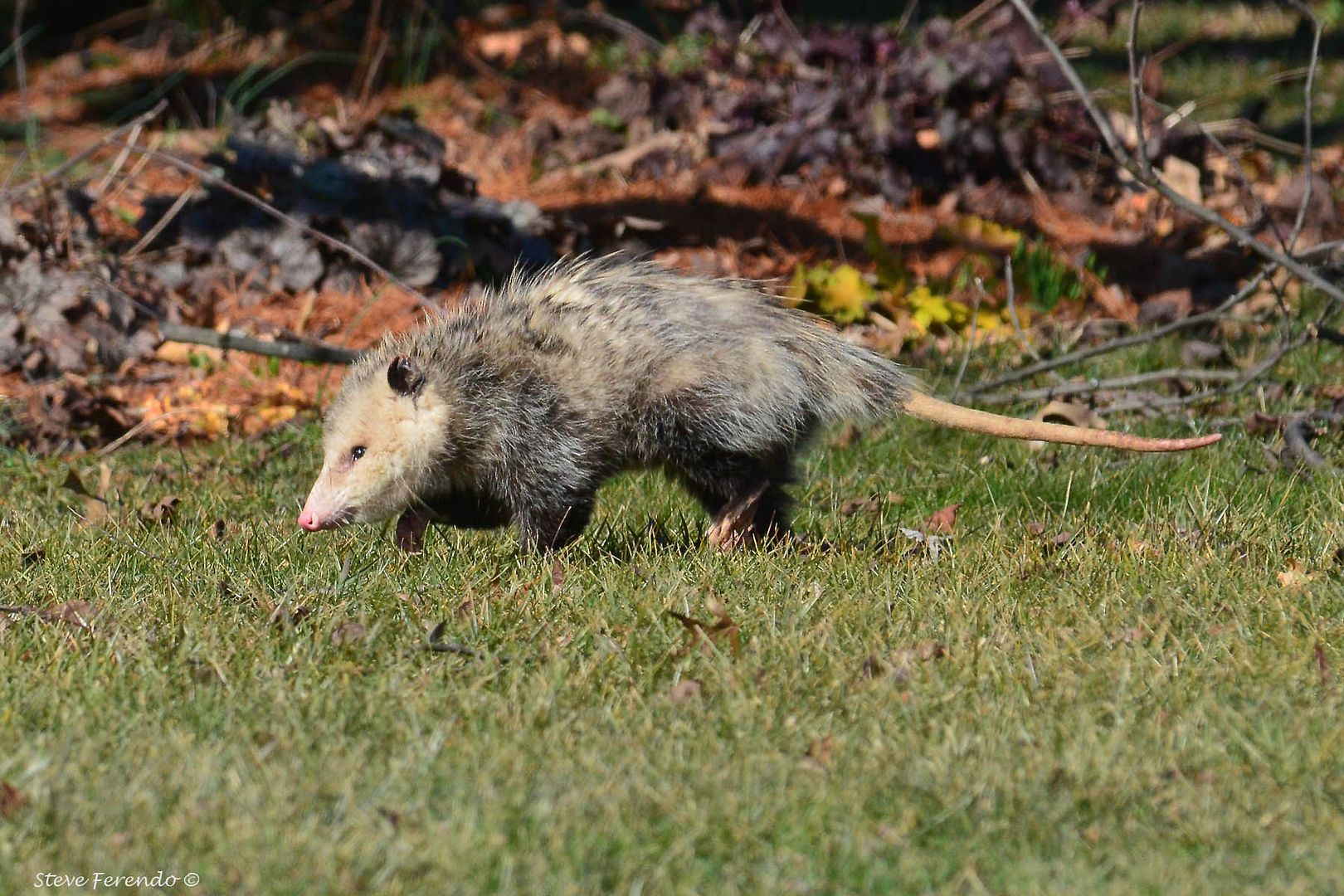 If you encounter one of these interesting animals you may enjoy spending a few moments watching its behavior and adding to your knowledge of the natural world.