Being constantly on the alert for something to photograph often pays off in unexpected ways. I was watching for rough-legged hawks near Mountaindale when I spotted this bald eagle perched on a dead tree...
We traveled a little farther looking for short eared owls when this northern harrier came cruising by...
After waiting almost three hours we had just about given up hope of seeing the owls when, suddenly, they began hunting the field...
The intensity they display when flying over a hunting spot is very impressive. With the 8-10 inches of snow cover I think they were locating their prey using their exceptional hearing...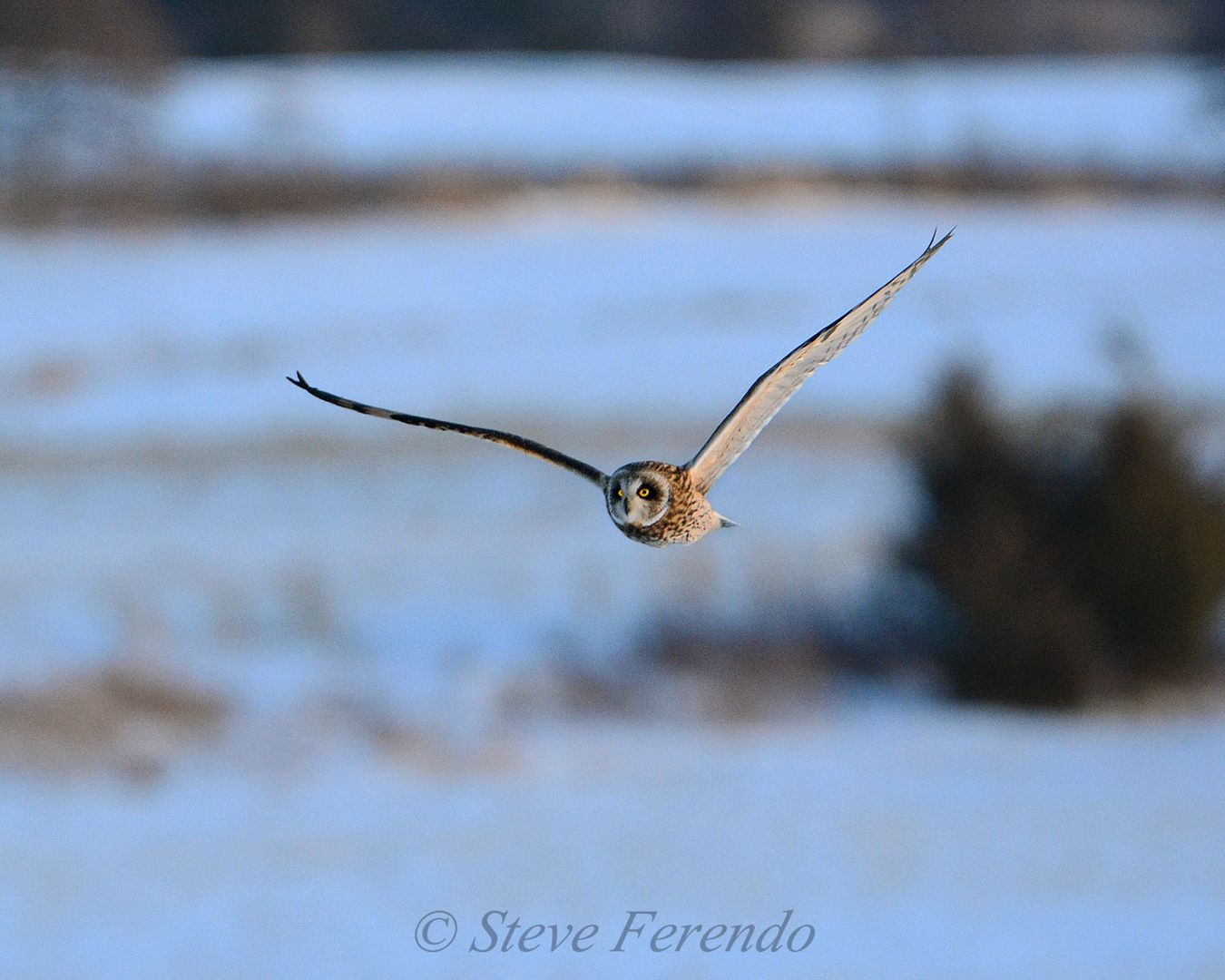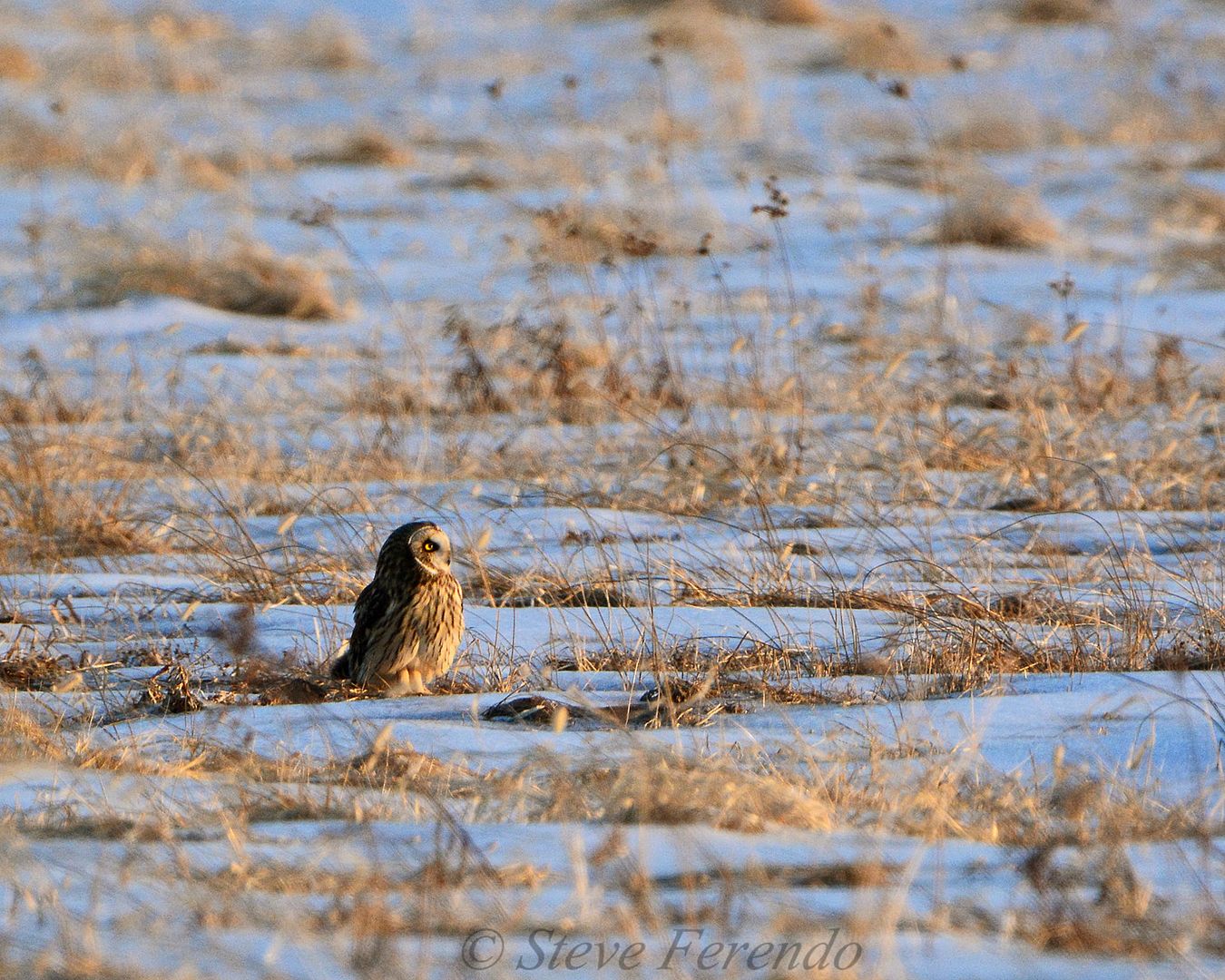 One would never know that this owl has a vole seized in its talons...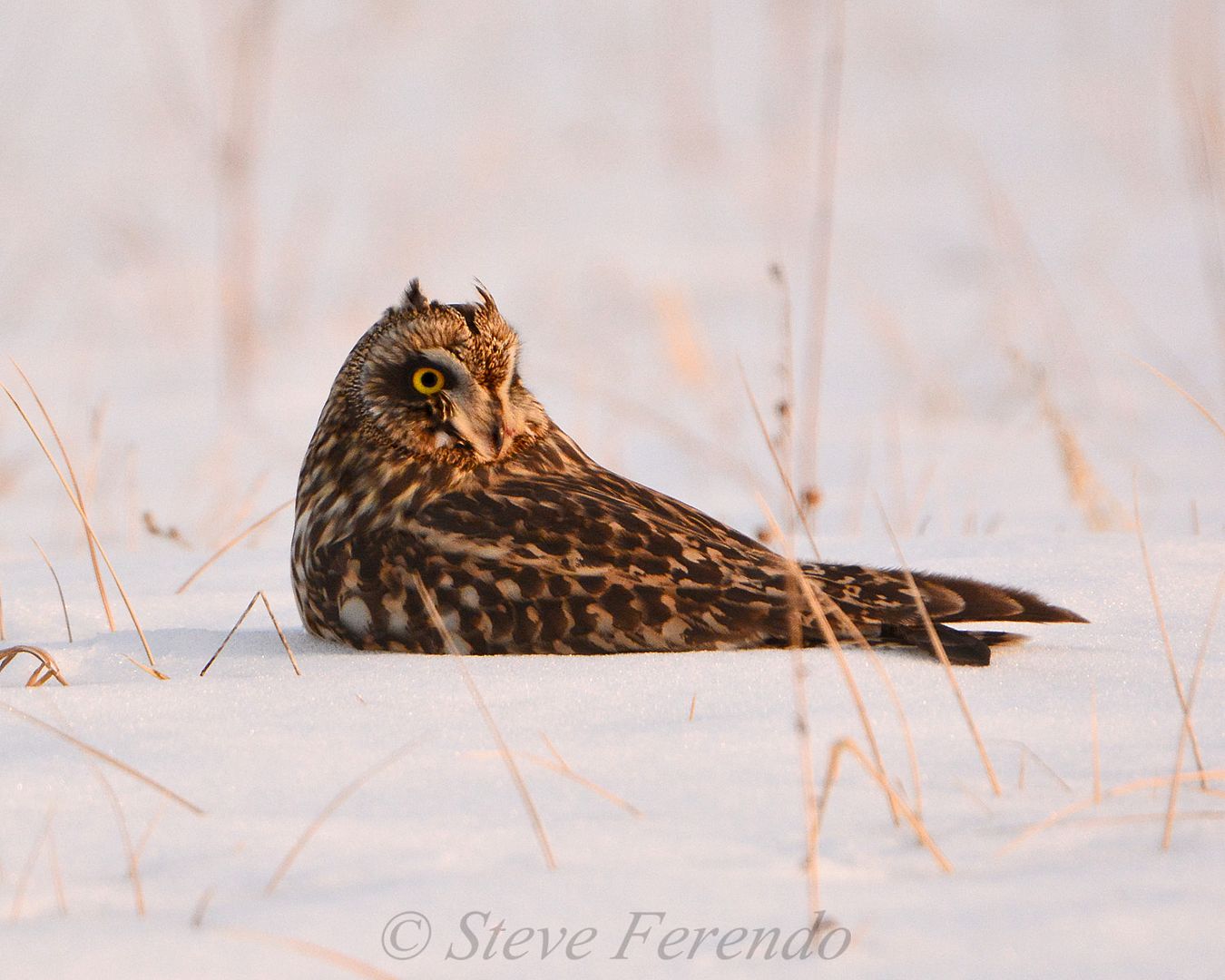 It carried its meal to the top of a telephone pole to devour it...
The owls continue to hunt as the sun is setting...
Sometimes they stop briefly on a sign or in a tree...
Then continue the hunt until it is too dark for decent photographs...
When there are four to six owls in the air at the same time it is difficult to keep track of them all. Trying to anticipate which one will offer the best photo opportunity can be made easier by having a second pair of eyes on the lookout. I am fortunate that my wife enjoys seeing wildlife as much as I do. Even though the photographic side of our outings does not interest her, she does an excellent job alerting me to the location of potential subjects.
I don't know how much longer it will be until the short eared owls head back to the far north, but you can bet that we will continue to watch for them until they depart.
Thanks for visiting, be well and stop back soon.