Great blue herons are tenacious birds and some of them stay in our area all winter. The one shown in the following photos was searching for prey in a small stream that was partially ice covered...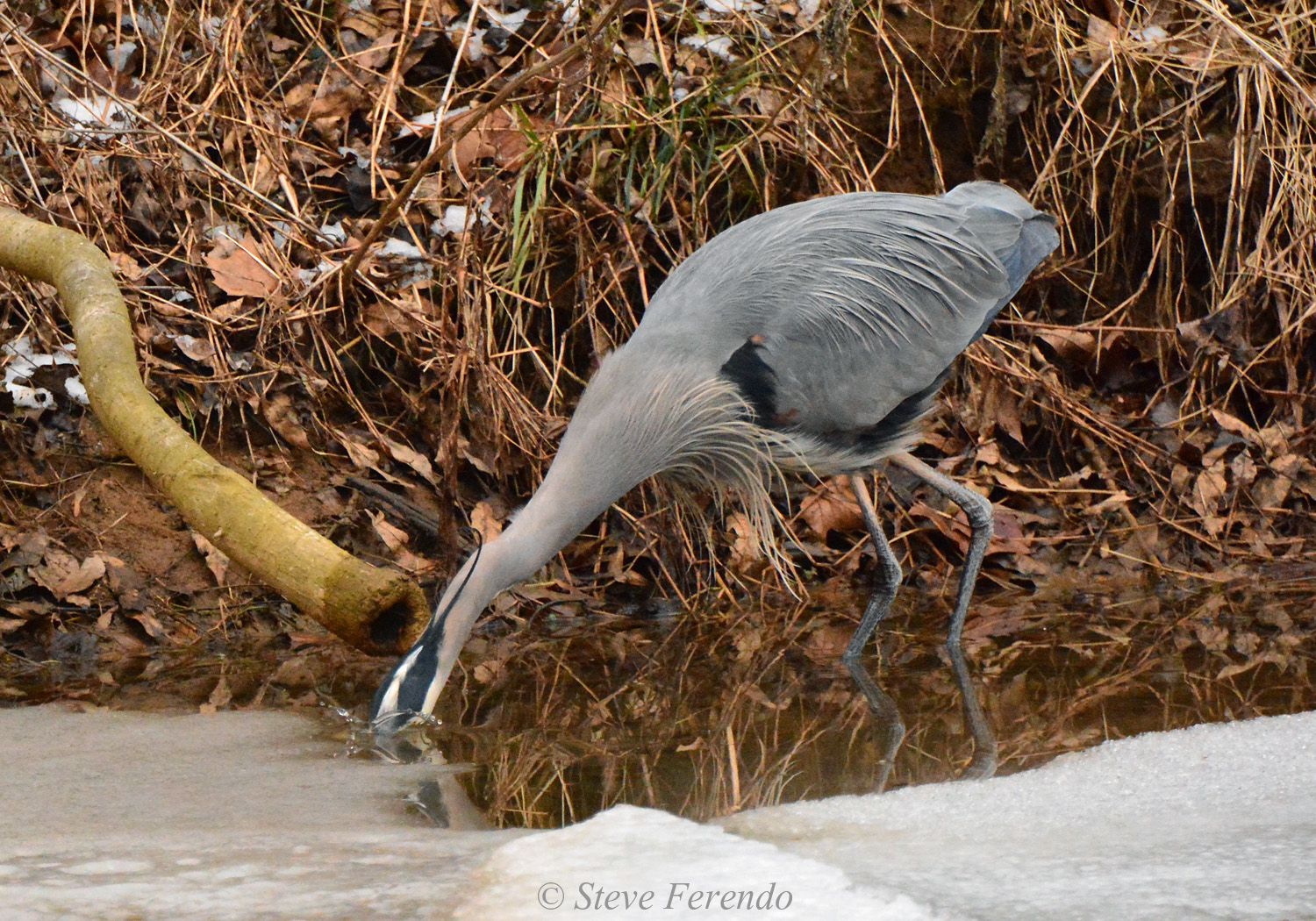 A small fish (minnow) can be seen in the beak. I wonder how many of these tiny meals a bird this size needs each day?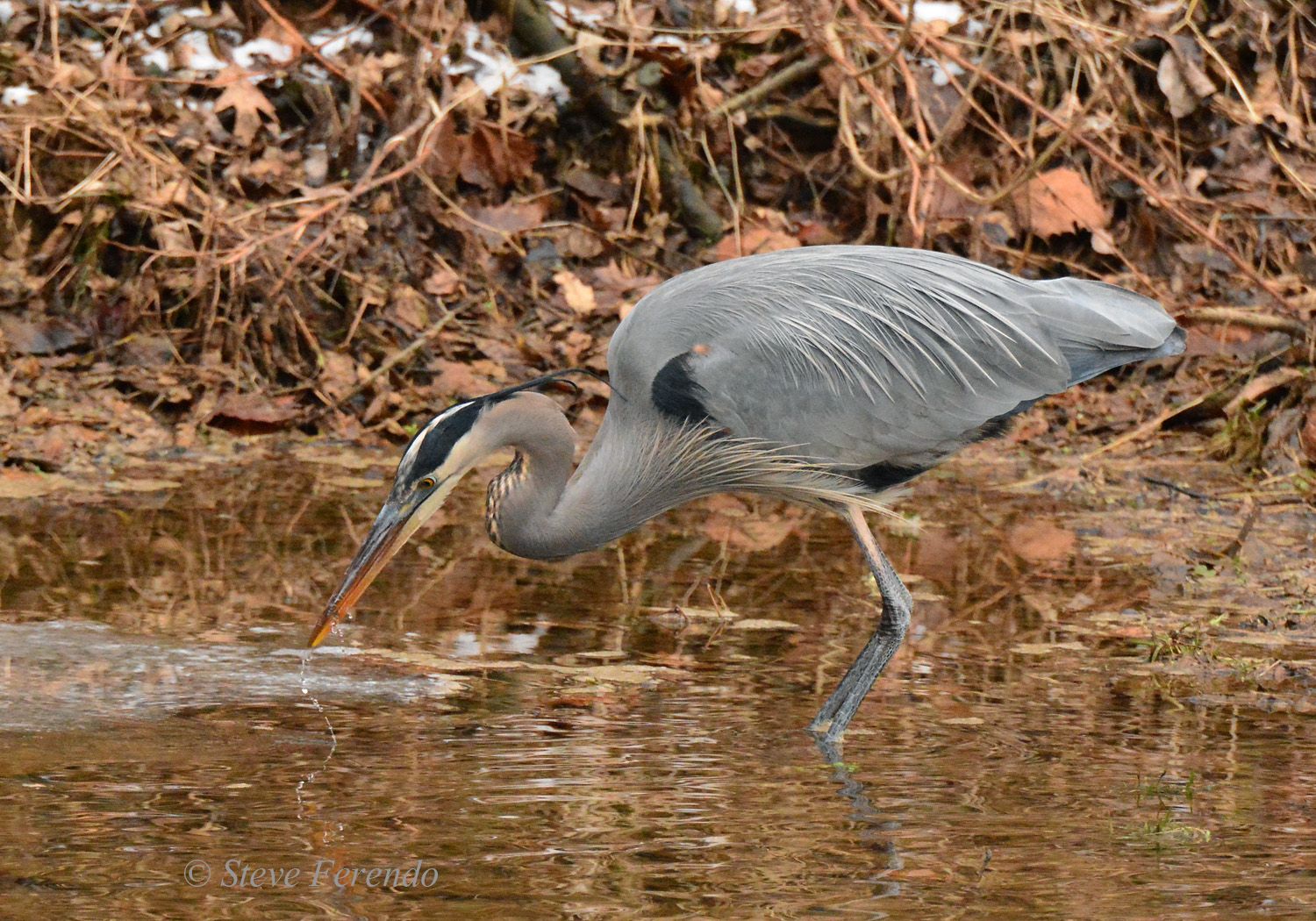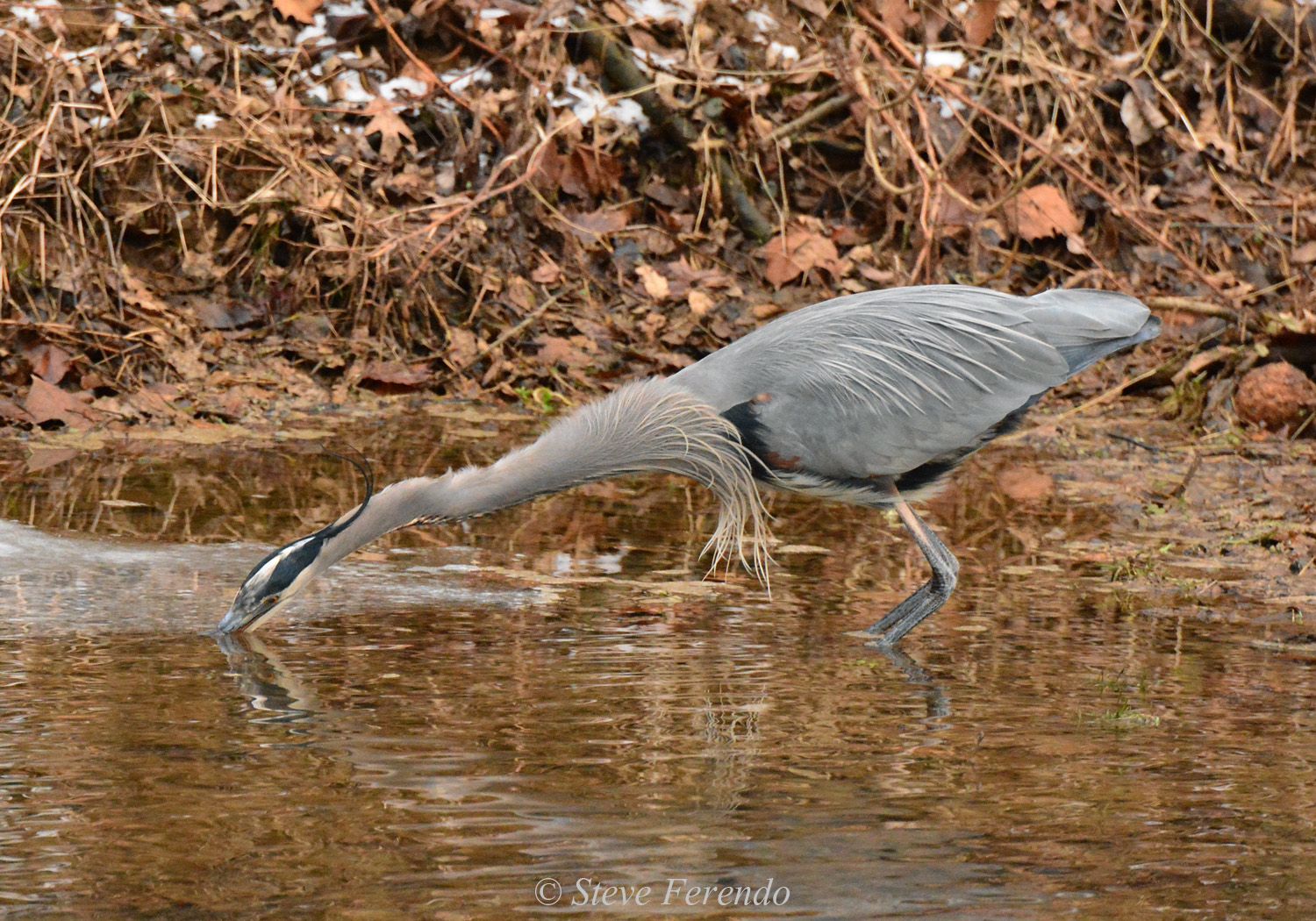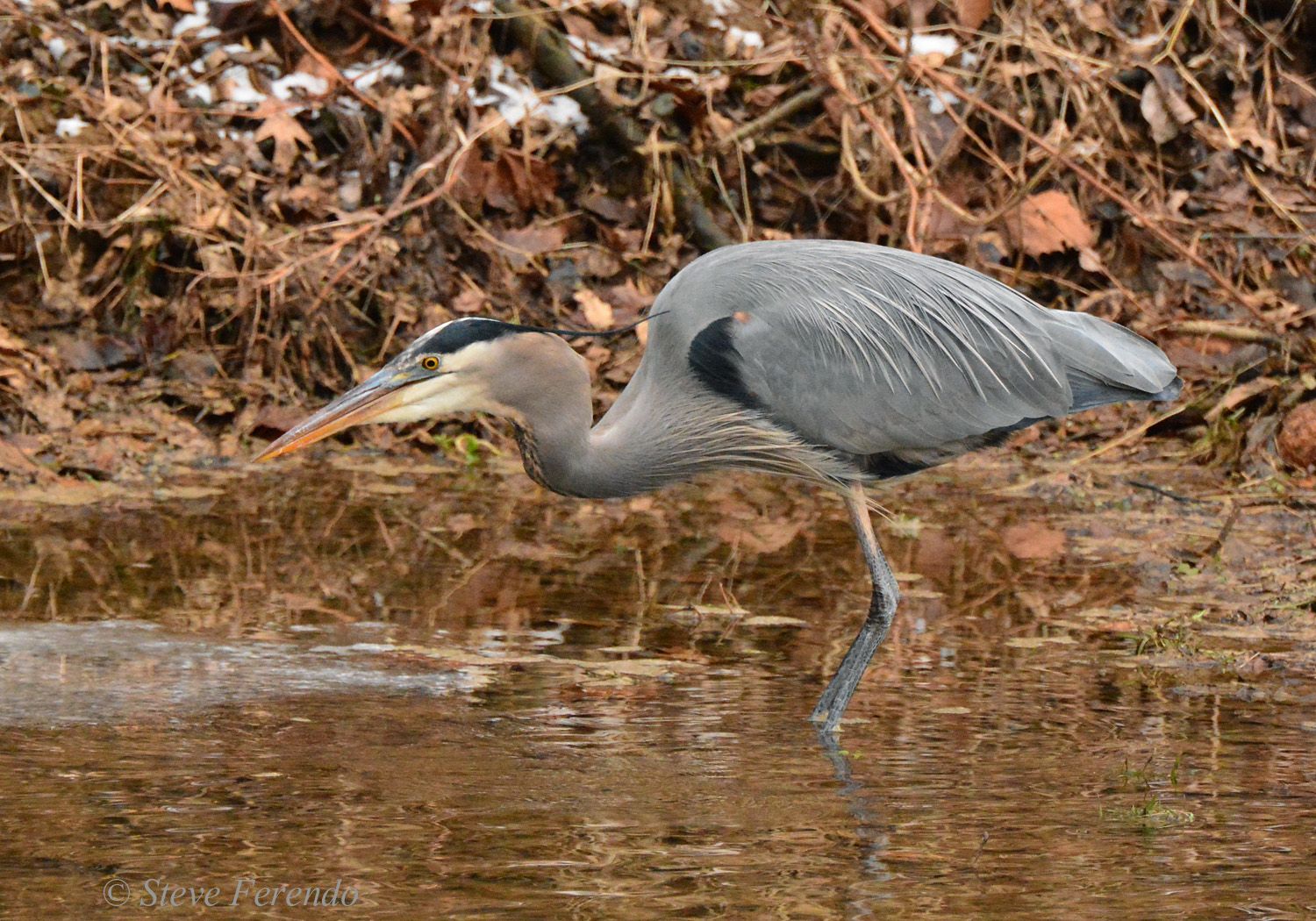 When not stalking prey, herons can often be seen resting in the sun, usually a short distance from water...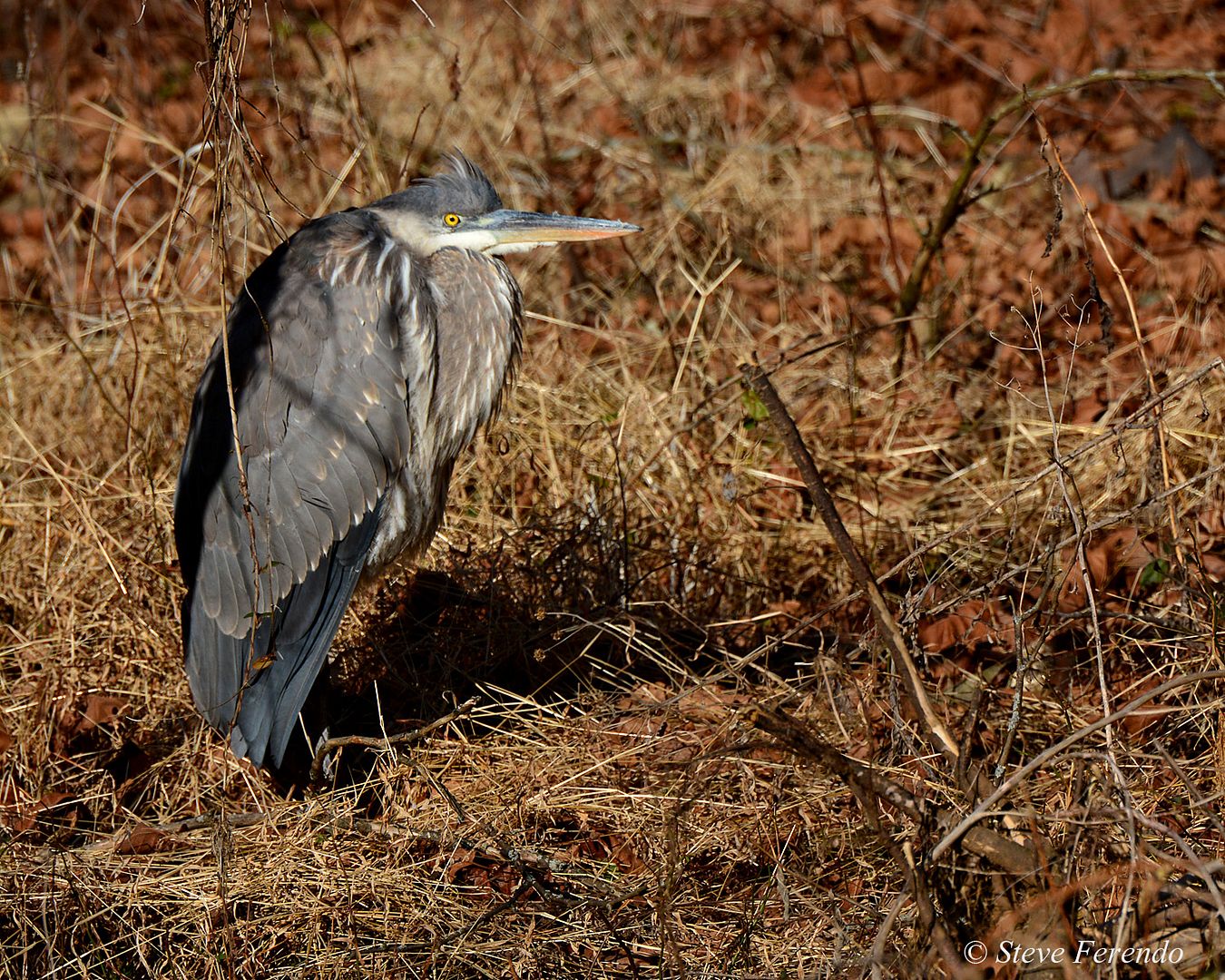 Now that ice and snow covers most of the streams in our area great blue herons are rarely seen. They congregate by the scores at Conowingo Dam on the Susquehanna River where there is usually open water all winter.