On Monday we made the drive to Conowingo dam on the Susquehanna River to photograph the eagles that are often present there.
The sky was overcast, temps were in the low to mid 30s, and the wind made things a little unpleasant. Fortunately the eagles were cooperative and I managed to capture a juvenile fishing for shad...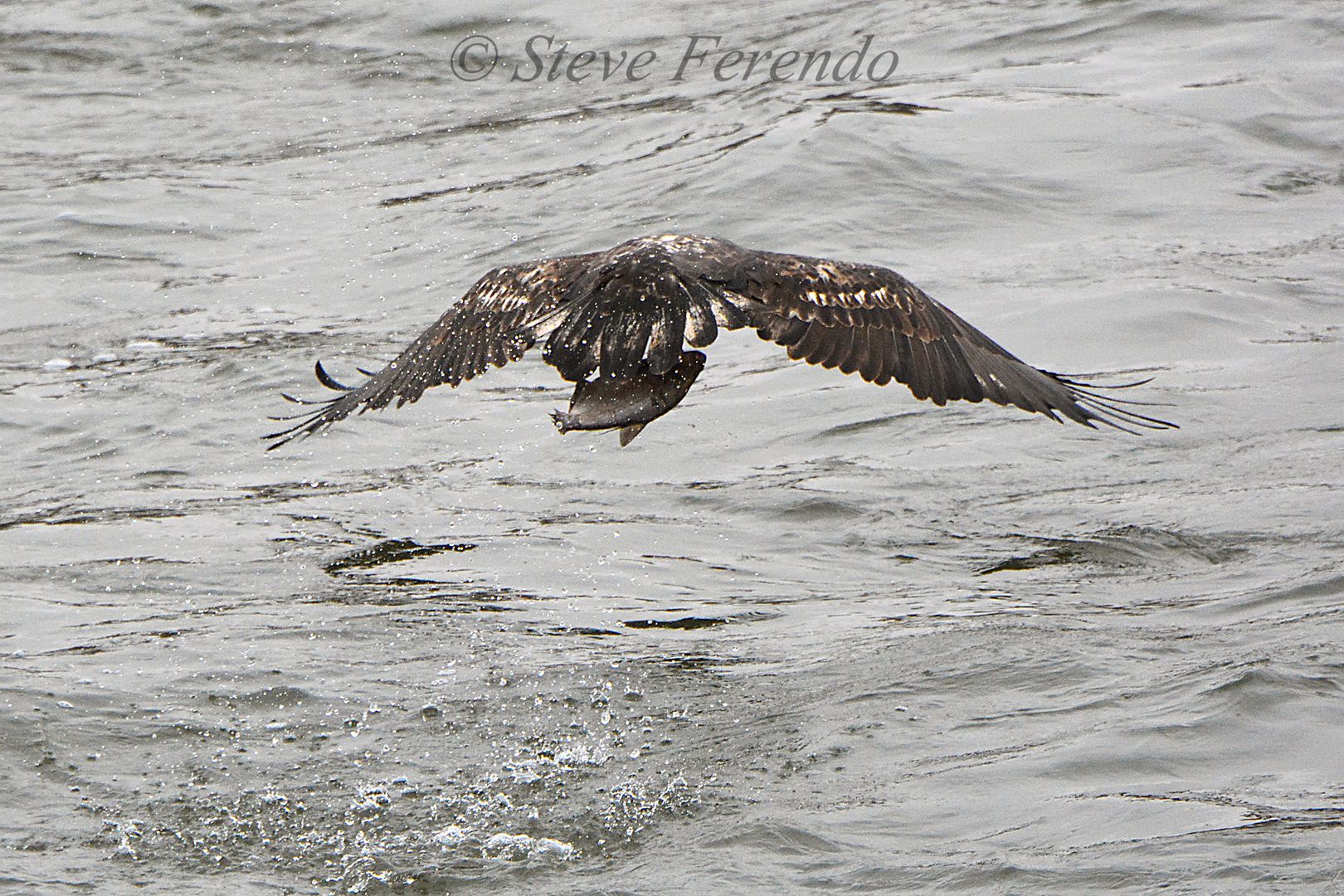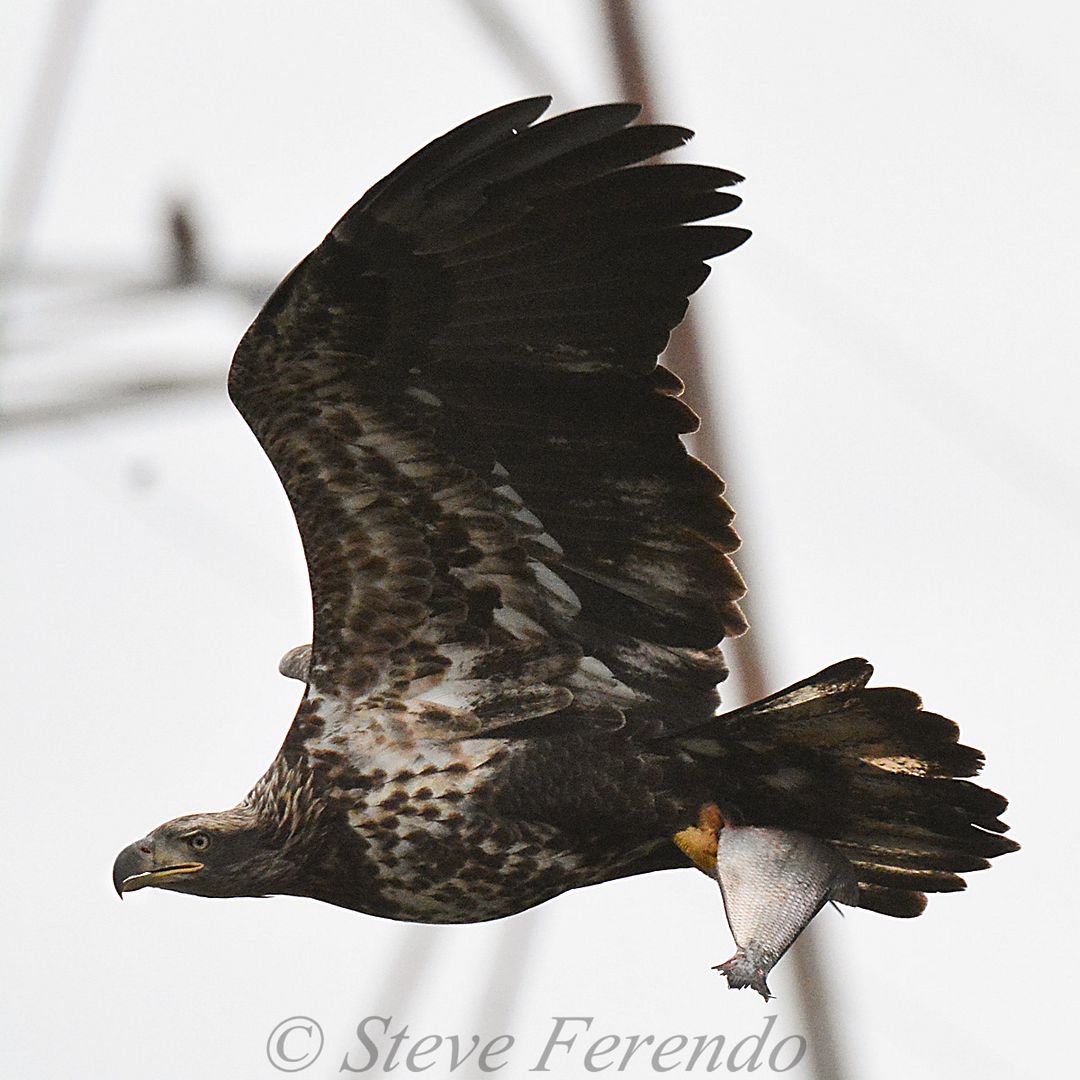 In the next photo a couple of juveniles are play fighting. Attacks on other eagles happen frequently when one has caught a fish and others go after it...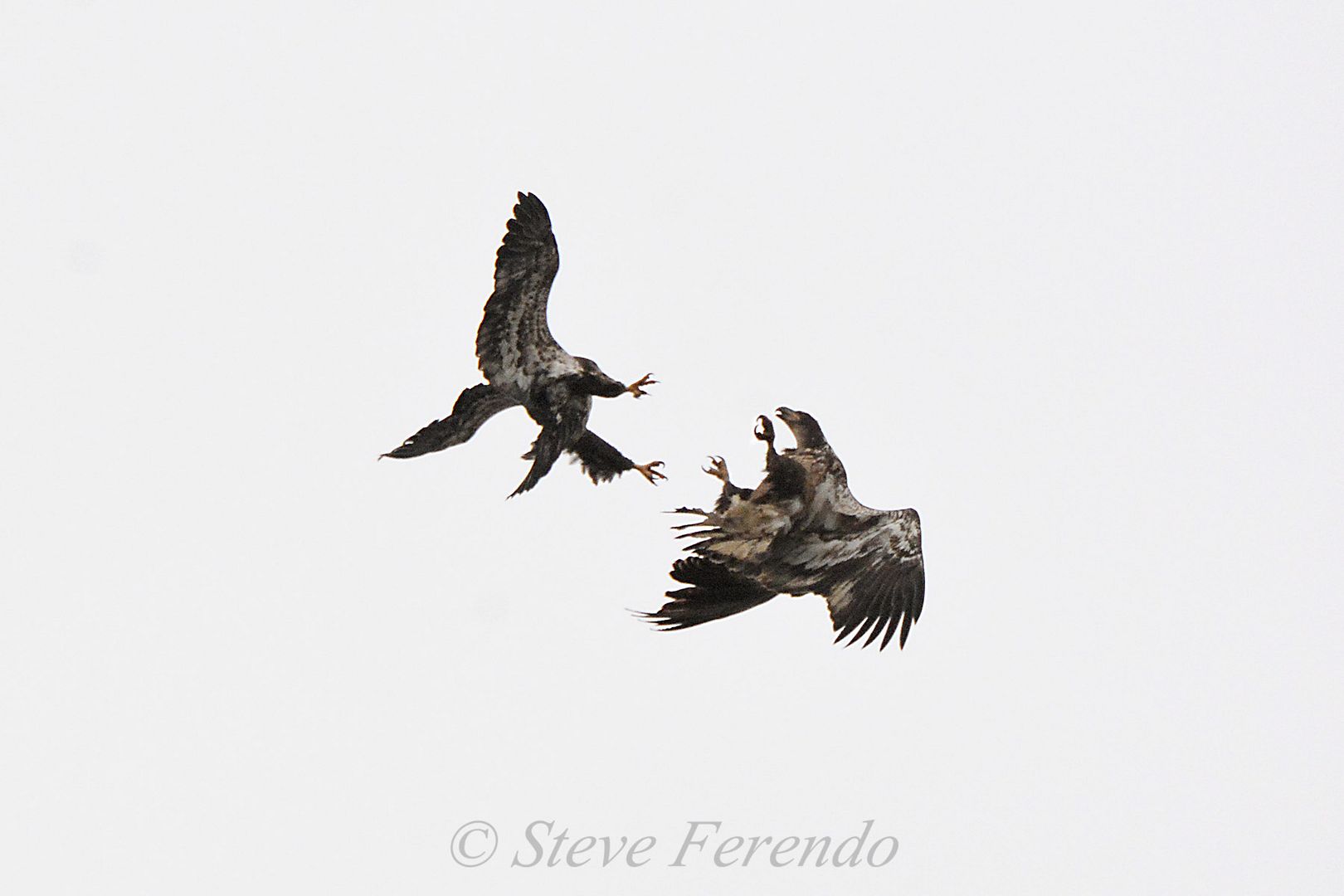 An adult soars low over the river looking for prey. Bald eagles do not display the white head and tail until they reach about five years of age. Many folks mistake the juveniles for golden eagles...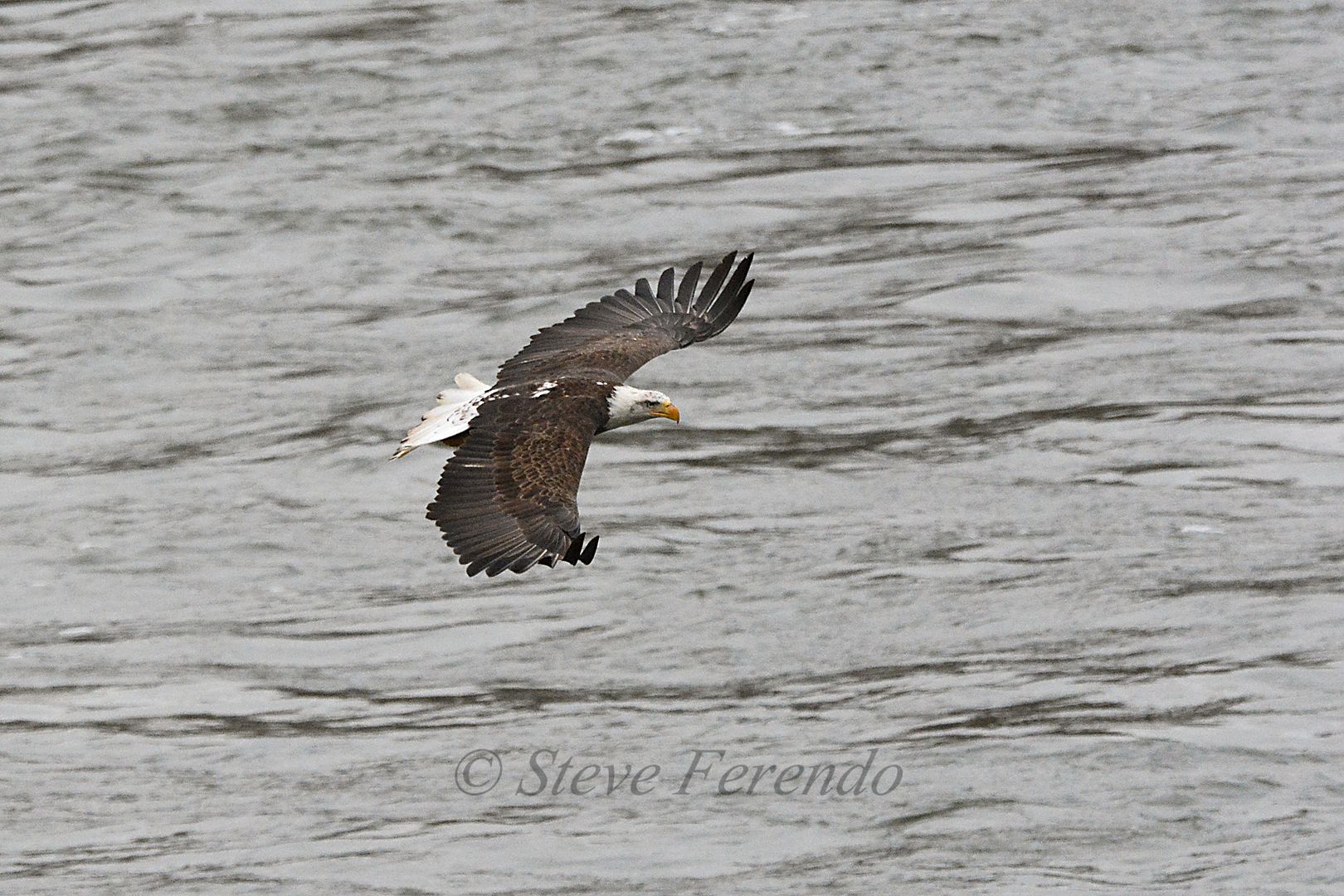 After catching a fish this adult landed in a spot where it could be photographed readily. It seemed undisturbed by the number of long lenses pointed at it while it ate...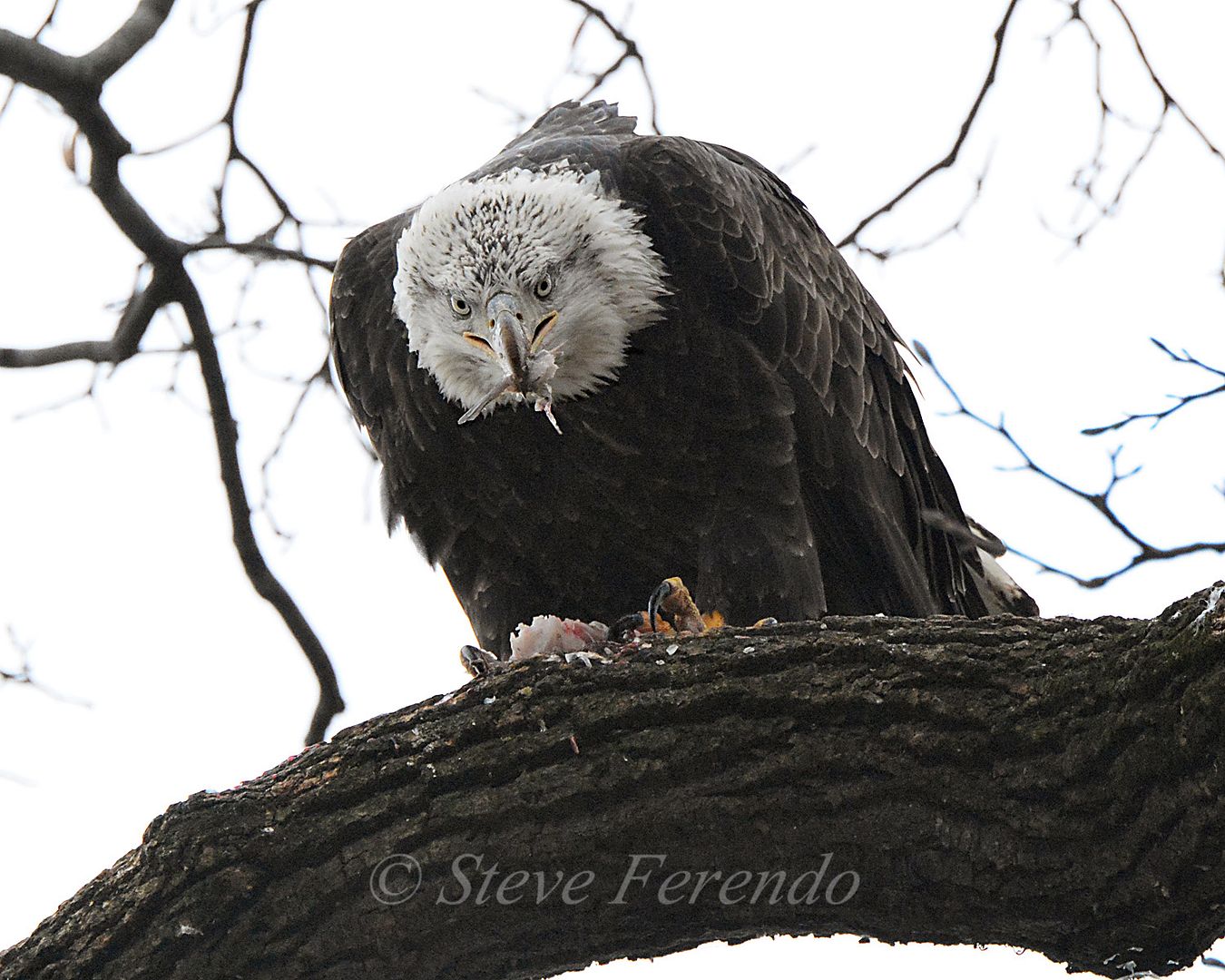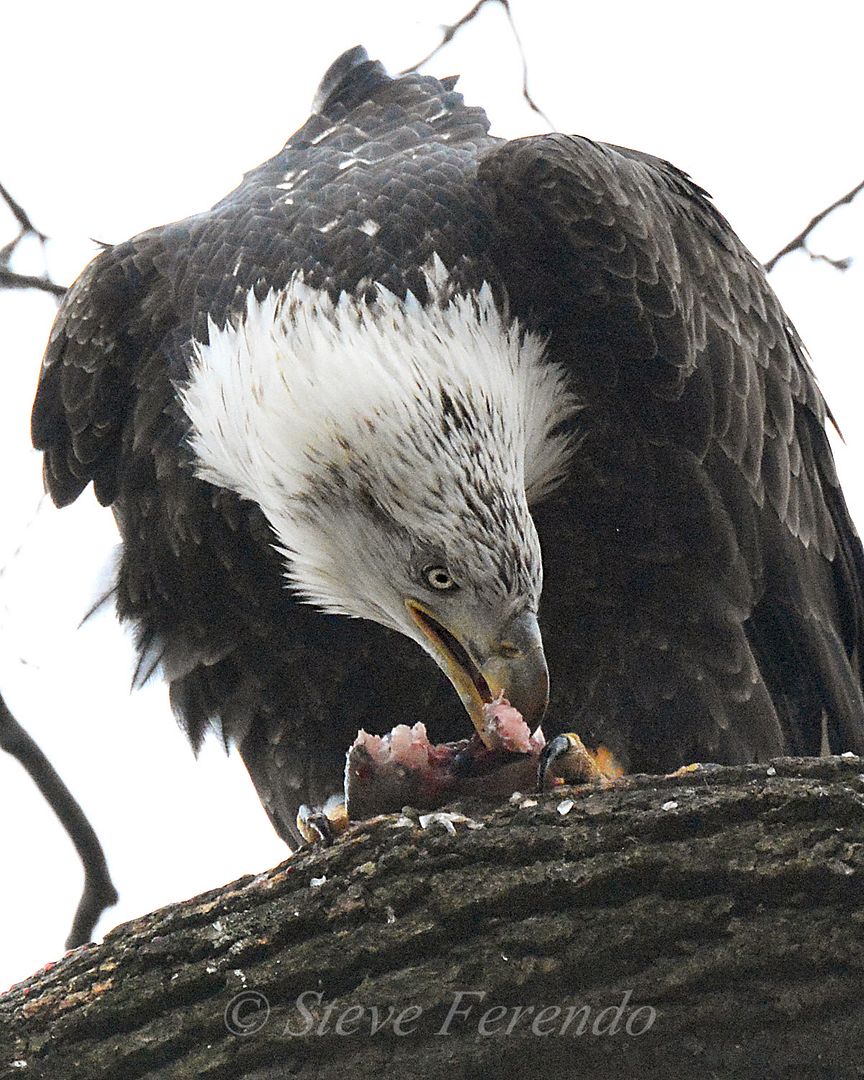 I can't begin to estimate the total number of eagles that we saw at Conowingo dam. The final photo in this post shows a group of eleven flying together. If you would like to see them you should go soon. They may not hang around too much longer...