I have to admit that I take photos of the same subjects that I have already photographed hundreds, maybe even thousands, of times before.
Take the great blue heron for instance, because I check small streams almost daily I usually encounter several of these birds.
If they aren't actively hunting they usually look exactly alike...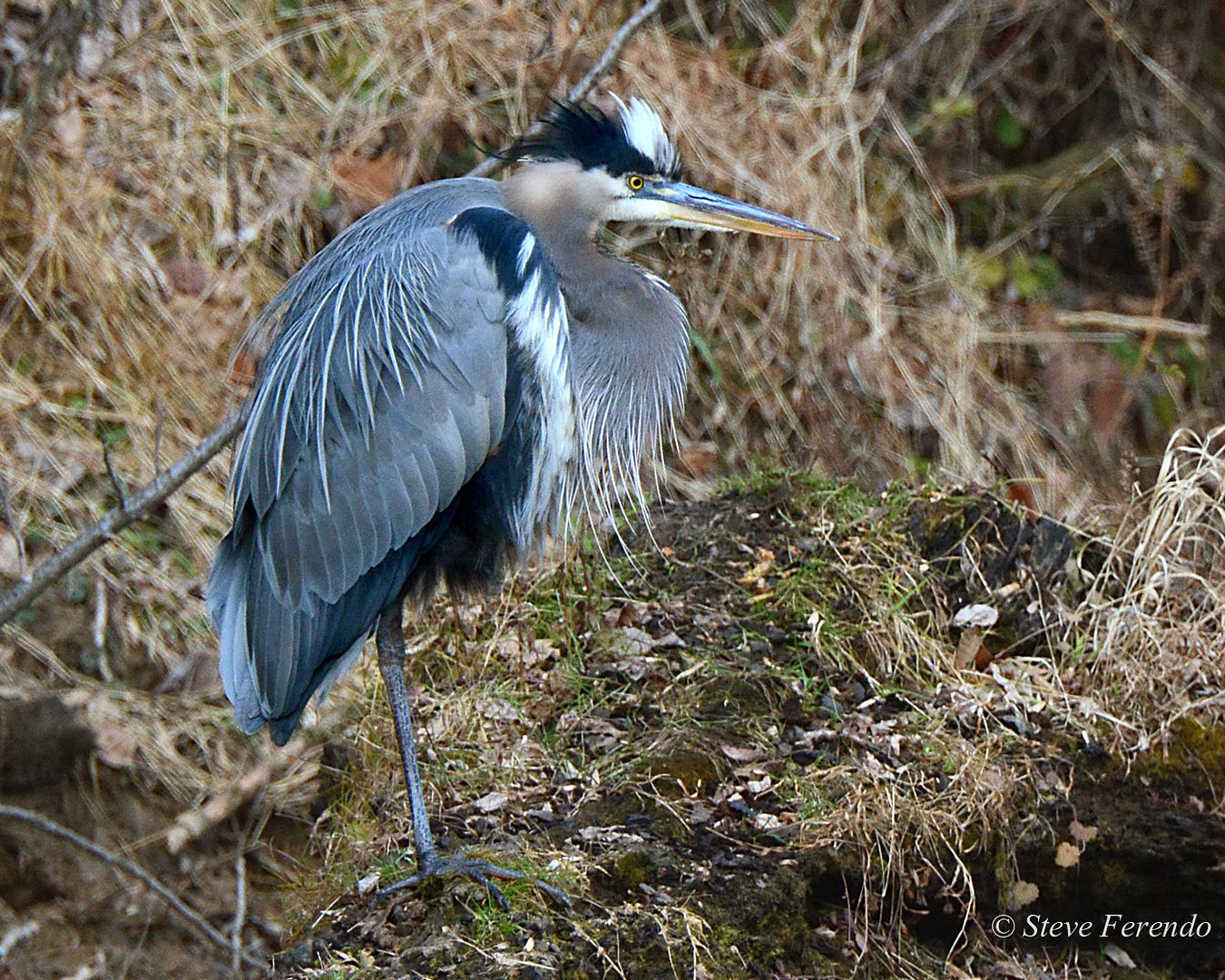 When they are resting on the bank there is little change in their posture unless they have an itch...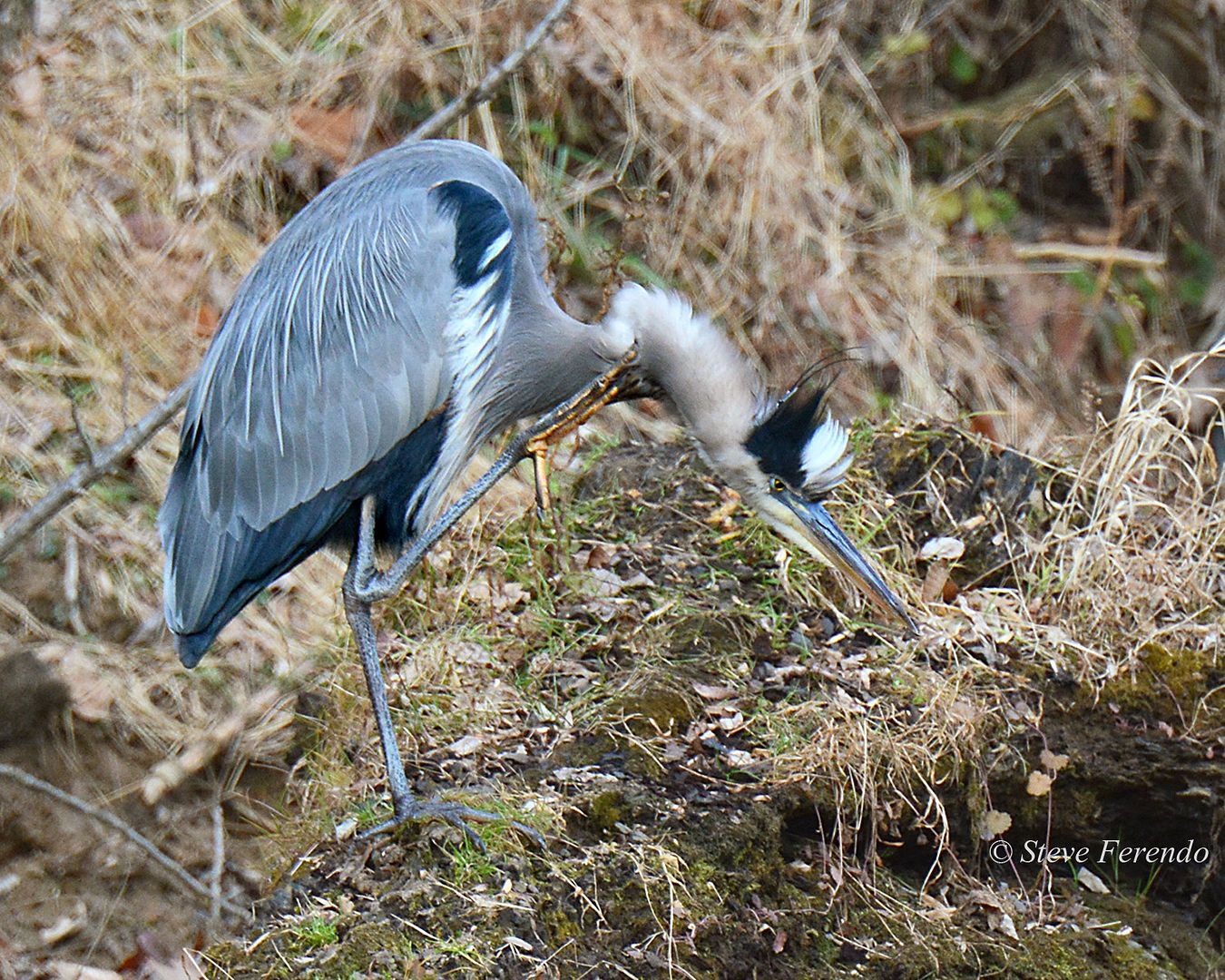 While not as appealing as a shot of a fishing heron, I was happy to see this bird strike a different pose for just long enough to take a photo.