Getting decent shots of birds in flight is always a challenge for me. Trying to get the focal point on the bird as it soars, dips and dives can be very frustrating.
Following are photos of a female northern harrier (aka: marsh hawk) that I observed hunting over an open field last week...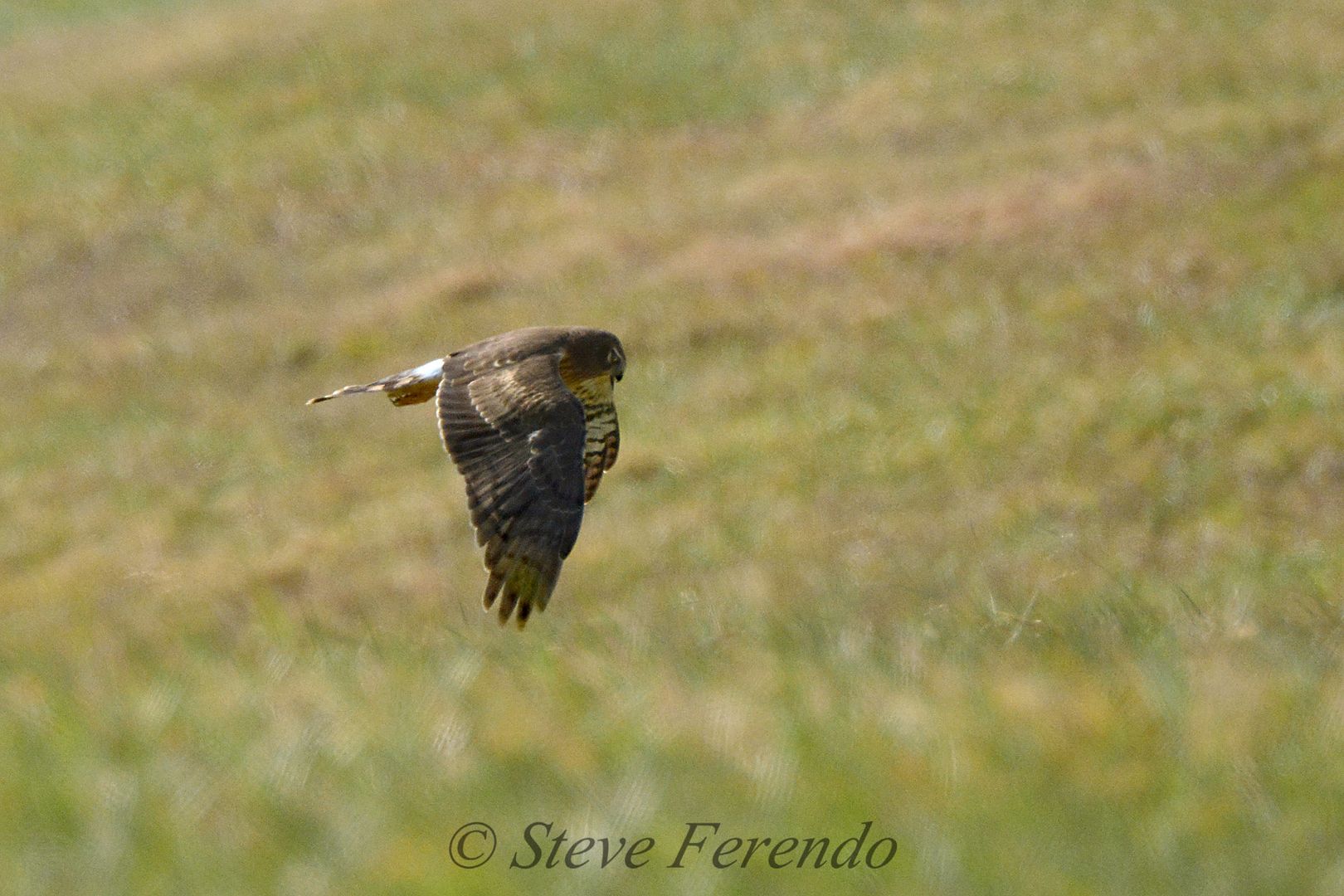 For those interested in the photo data these photos were taken in aperture priority, 1/4000 sec, f 7.1, ISO 1000.
As always, thanks for visiting.