I spend a good deal of time looking for photo opportunities near small creeks. Sometimes the outcome is predictable but the potential for the uncommon is still an appealing factor.
Today I found a great blue heron, very predictable for this area...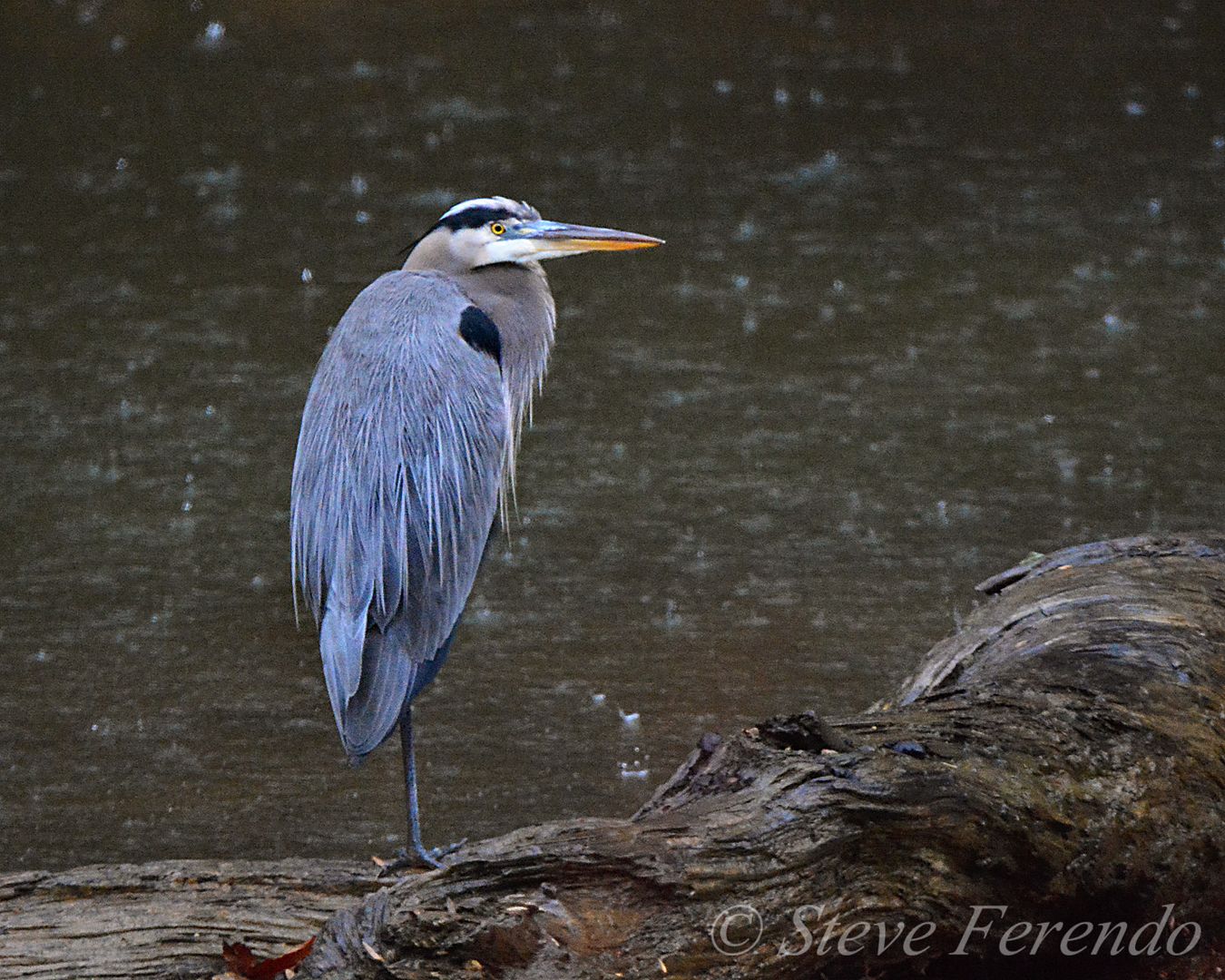 A belted kingfisher remained long enough for a photo attempt or two, usually these birds quickly depart when I arrive...
This squirrel was scampering about storing nuts for the cold weather ahead...
Osage orange fruits provide food for a variety of wildlife. This one has not decomposed enough to make the tiny seeds inside accessible...
The uncommon opportunity today was in the form of a mink that appeared briefly...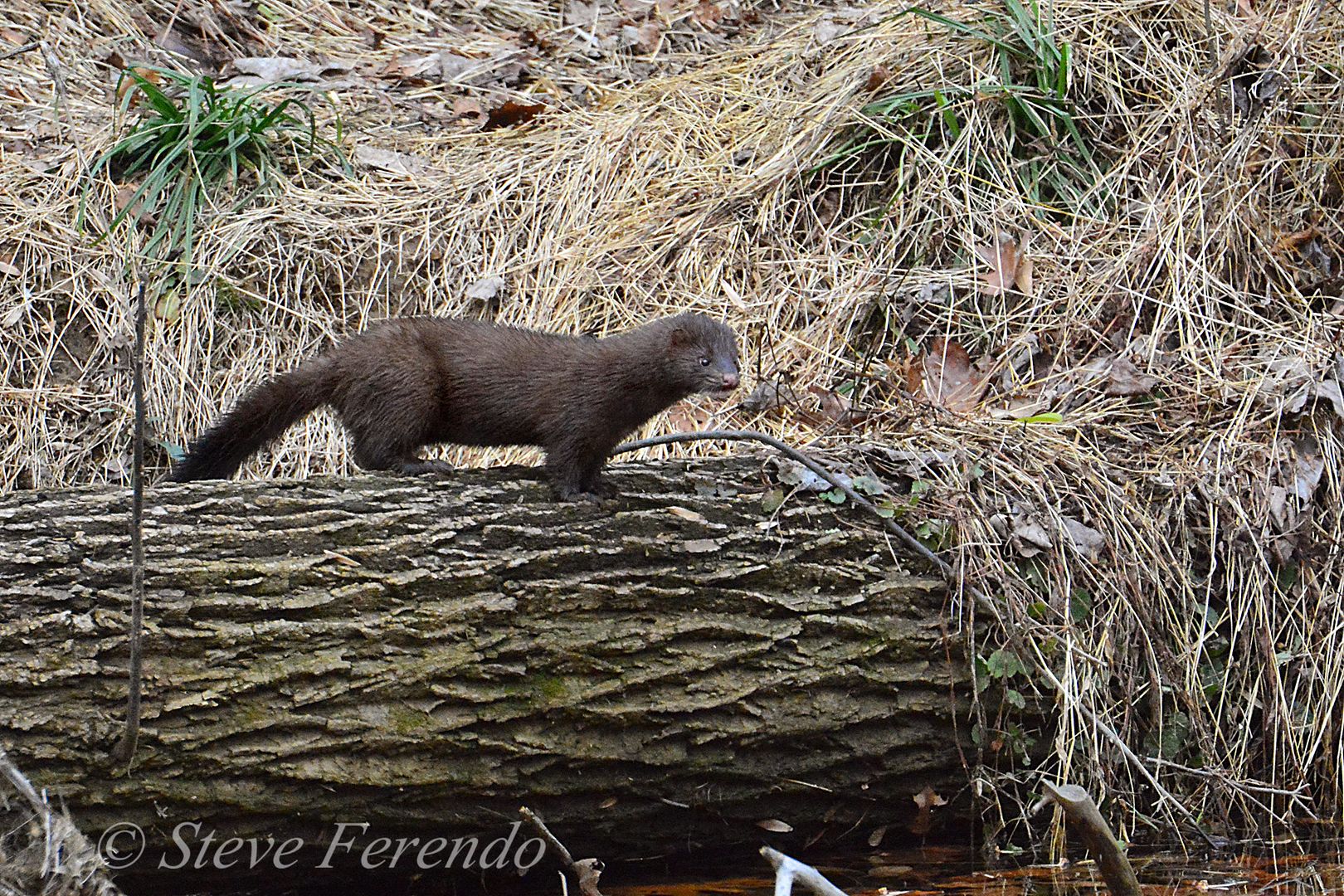 If you have a small stream in your neighborhood you might be surprised by the variety of wildlife nearby.