While waiting for wildlife recently I noticed a rock formation in the creek that might lend itself to a motion blur photograph. The object, of course, is to make the water appear soft and blurry to indicate motion while keeping the stationary elements of the photo sharp.
The first photo was taken at 1/800 sec, f 5.6 at ISO 800. The shutter speed was fast enough to freeze the motion of the water...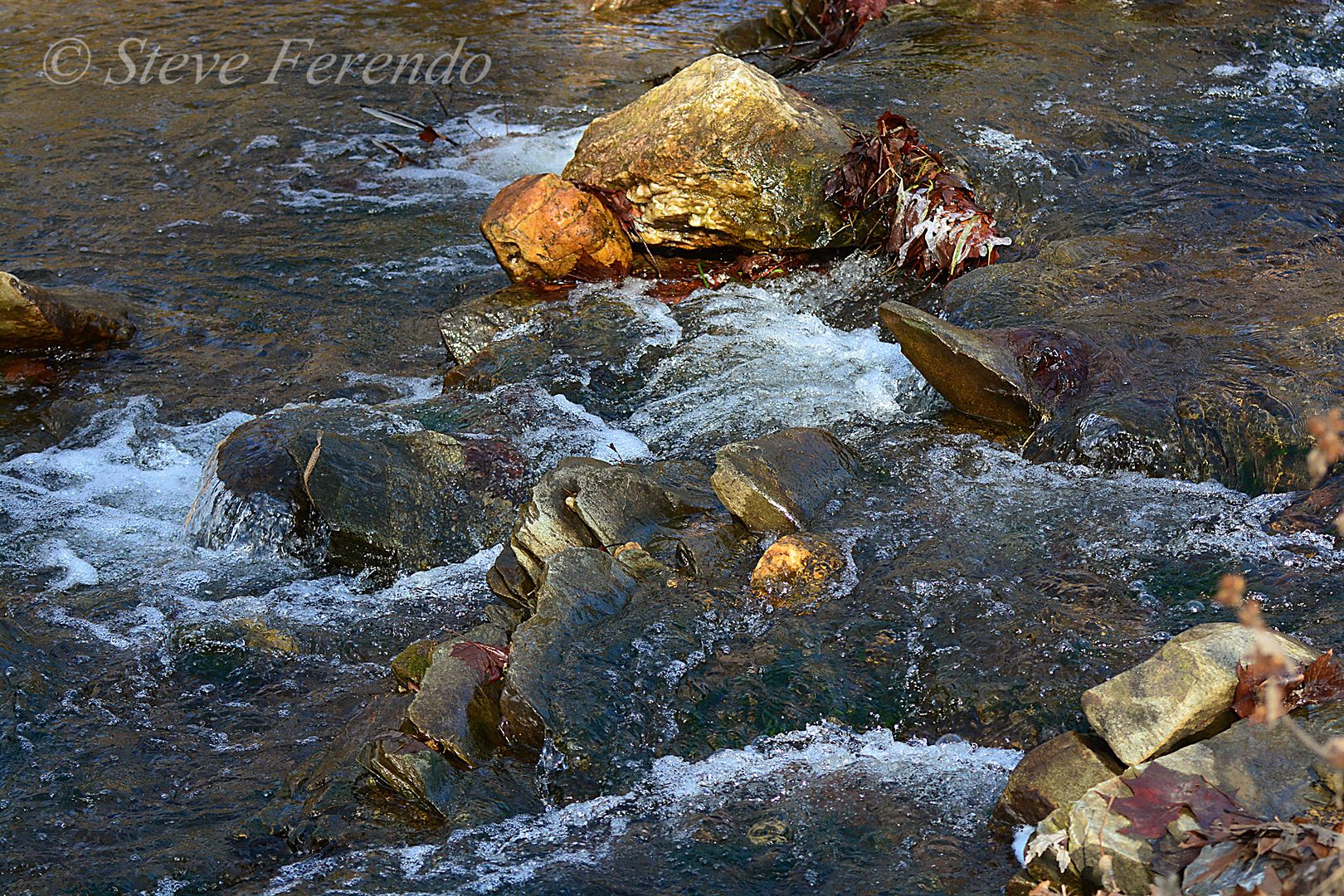 In order to achieve the blurred effect I was seeking I took the second photo at 1/13 sec, f 32 at ISO 280...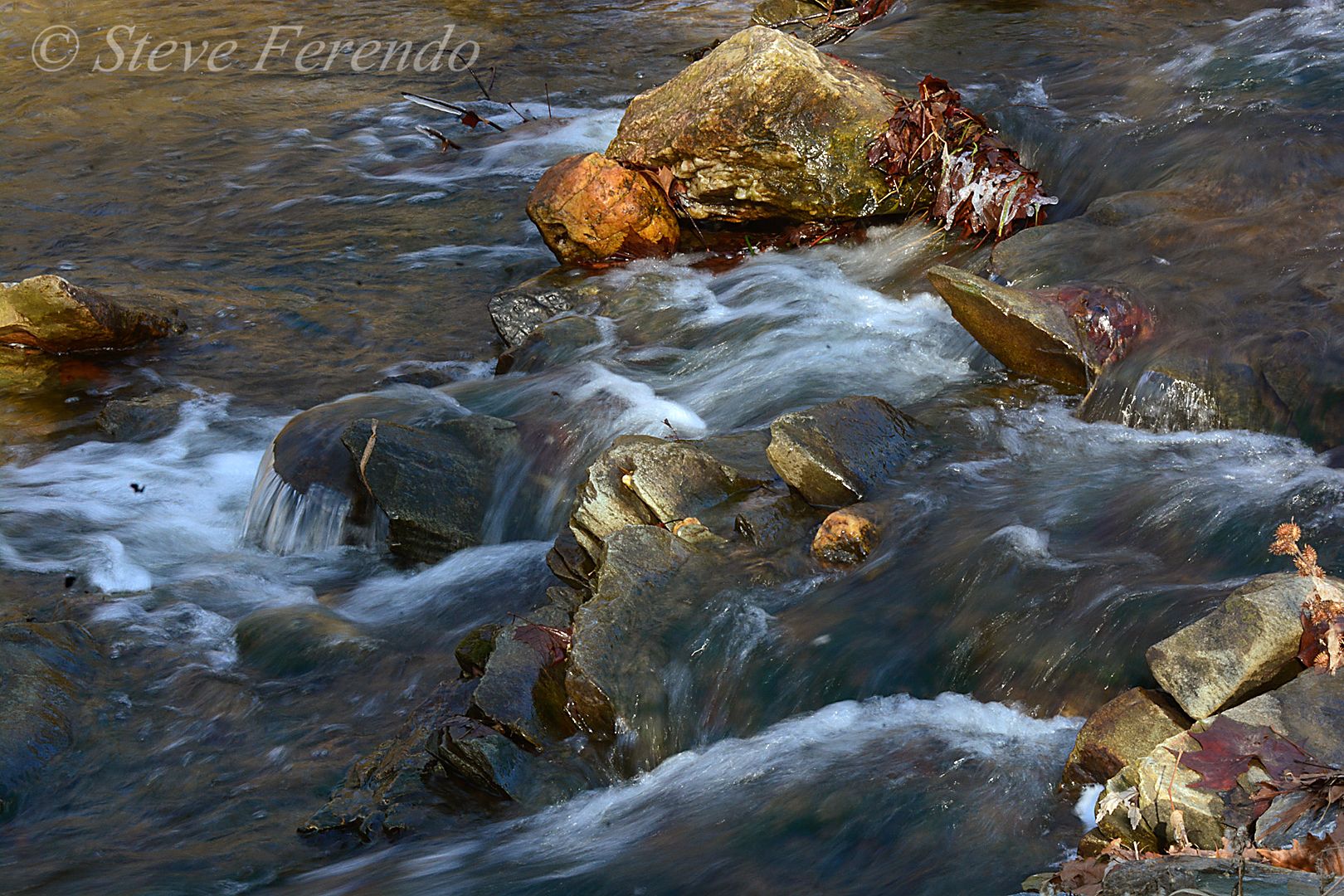 This is not a difficult technique to learn. It requires a little trial and error to find the shutter speed that provides the effect one is after. I took these photos resting my camera arm on the window of my vehicle. Most people use a tripod to ensure sharp focus on the stationary elements.
Experiment a little and have fun trying something new.