Our National Parks have long been among the best places to observe wild bears, both black and grizzly, in the lower 48 states. Recently things have changed, and not for the better. Sows with cubs like to hang out near roads in parks for the simple reason that boars do not. Male bears will kill and eat a cub, both out of hunger and to encourage the sow to come back into estrus so that he might mate with her and produce cubs of his own...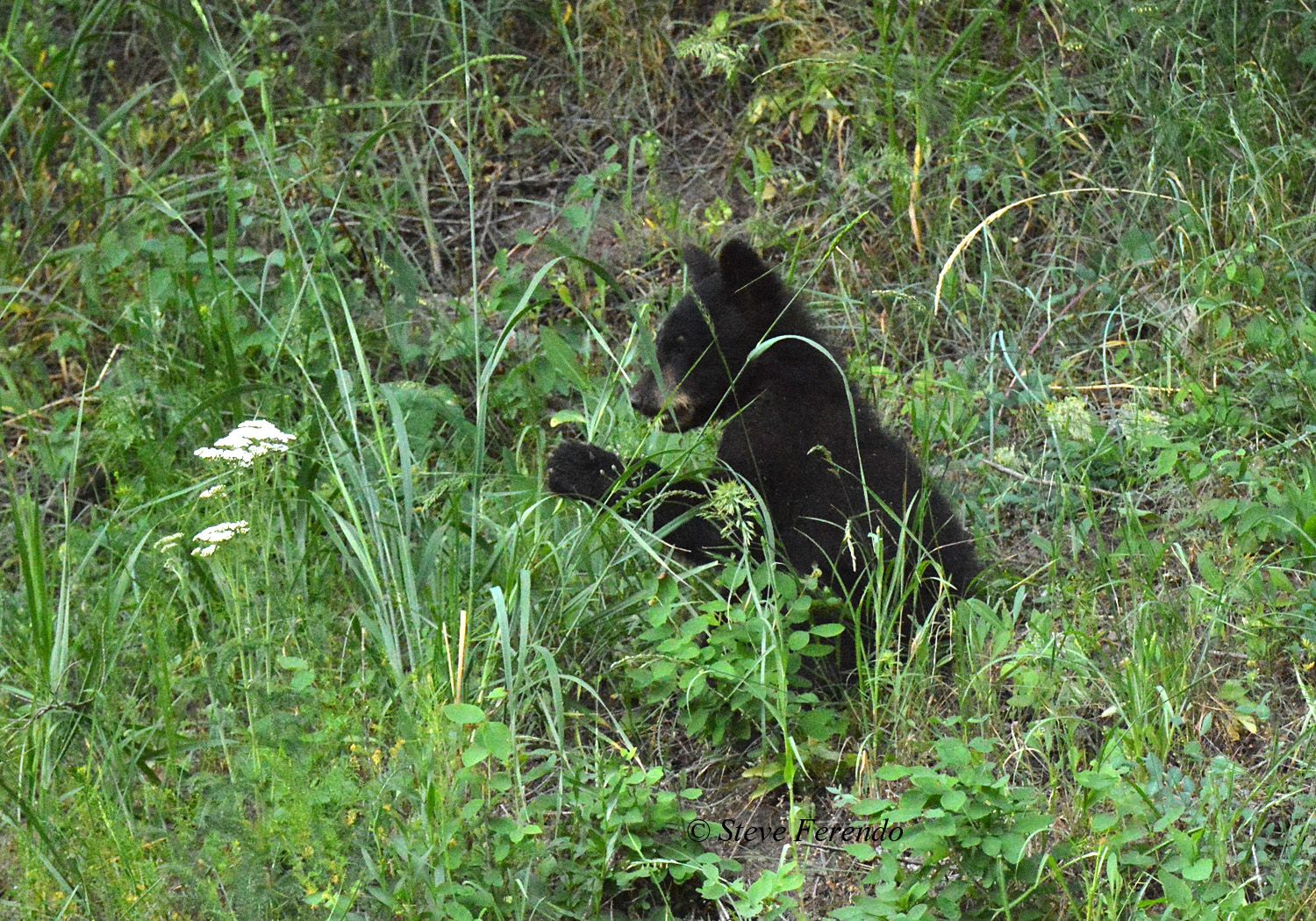 Sows and cubs near roads cause problems for park staff, mainly in the form of traffic jams. During our past visits to several parks the volunteers and rangers would do an admirable job of keeping people a safe distance from the wildlife, while moving traffic along at the same time...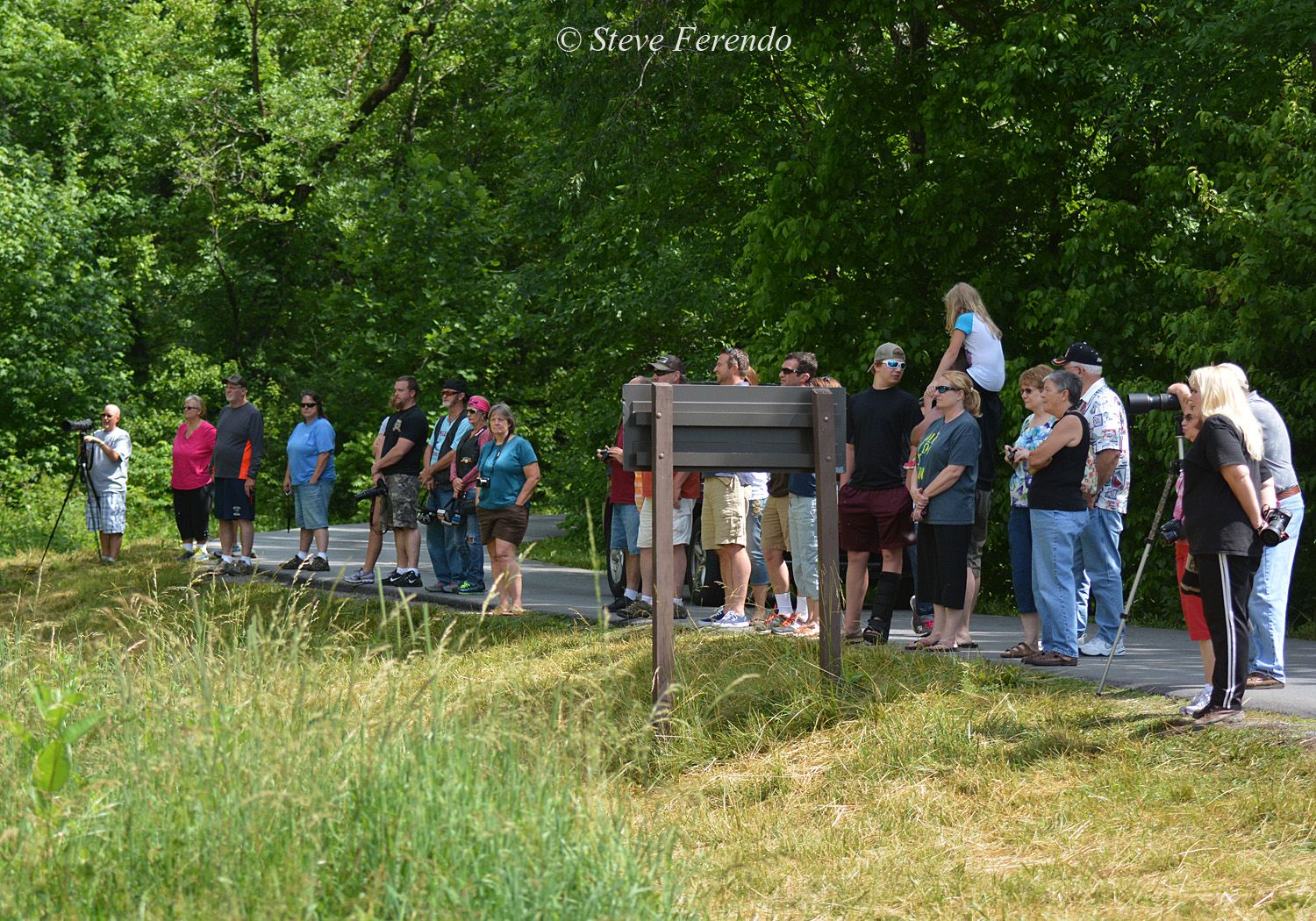 Recent cuts in park funding have reduced the personnel available to deal with bear jams...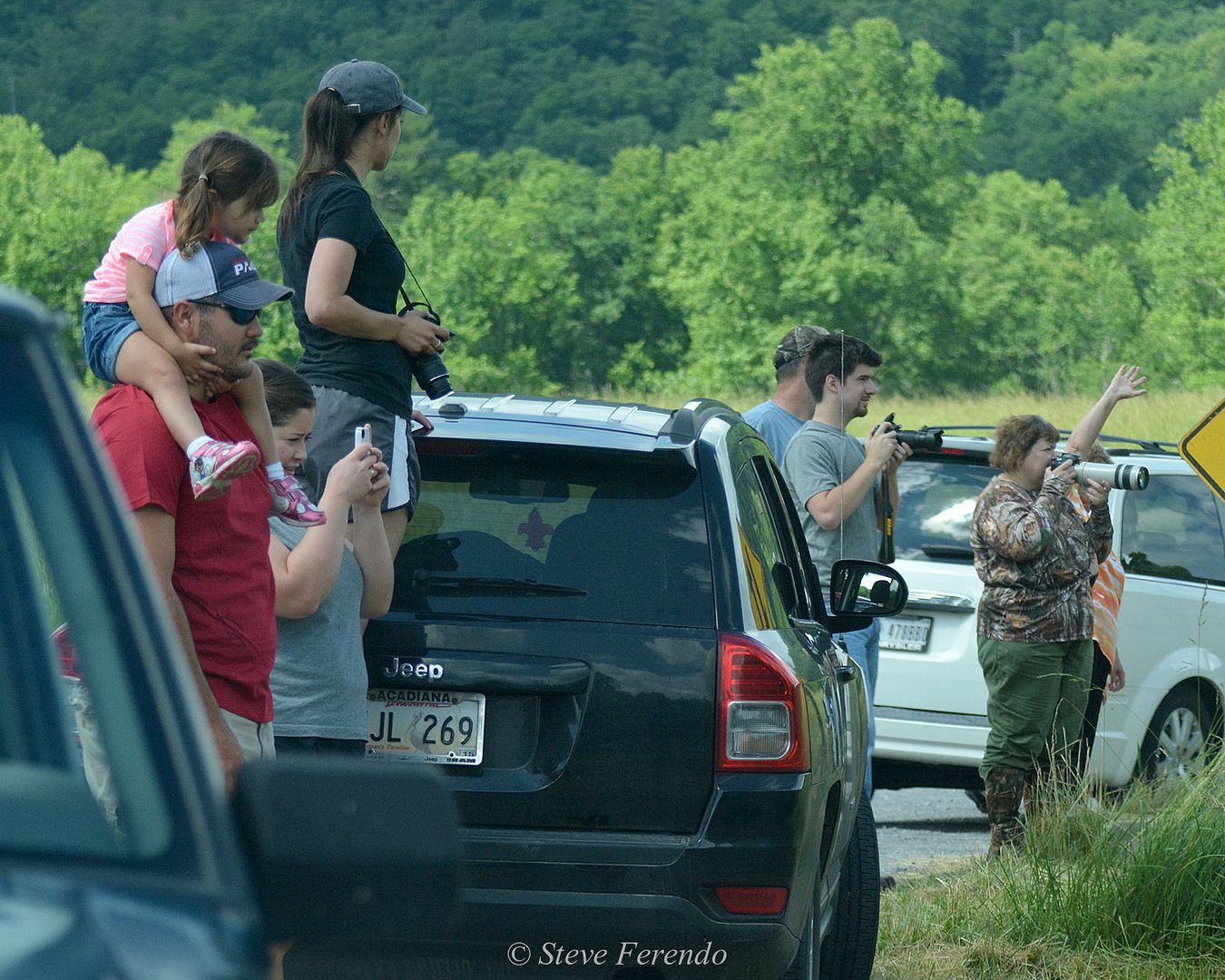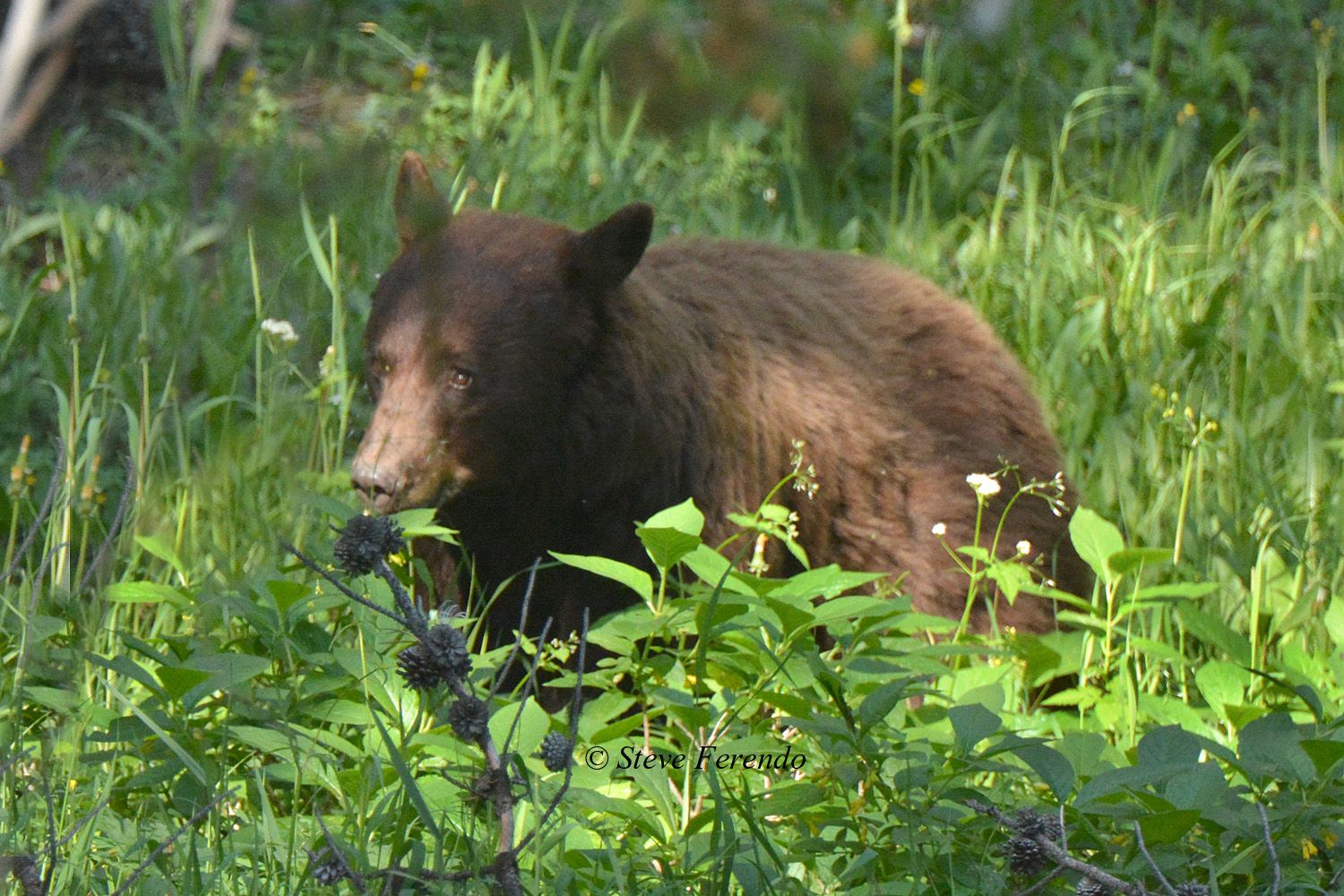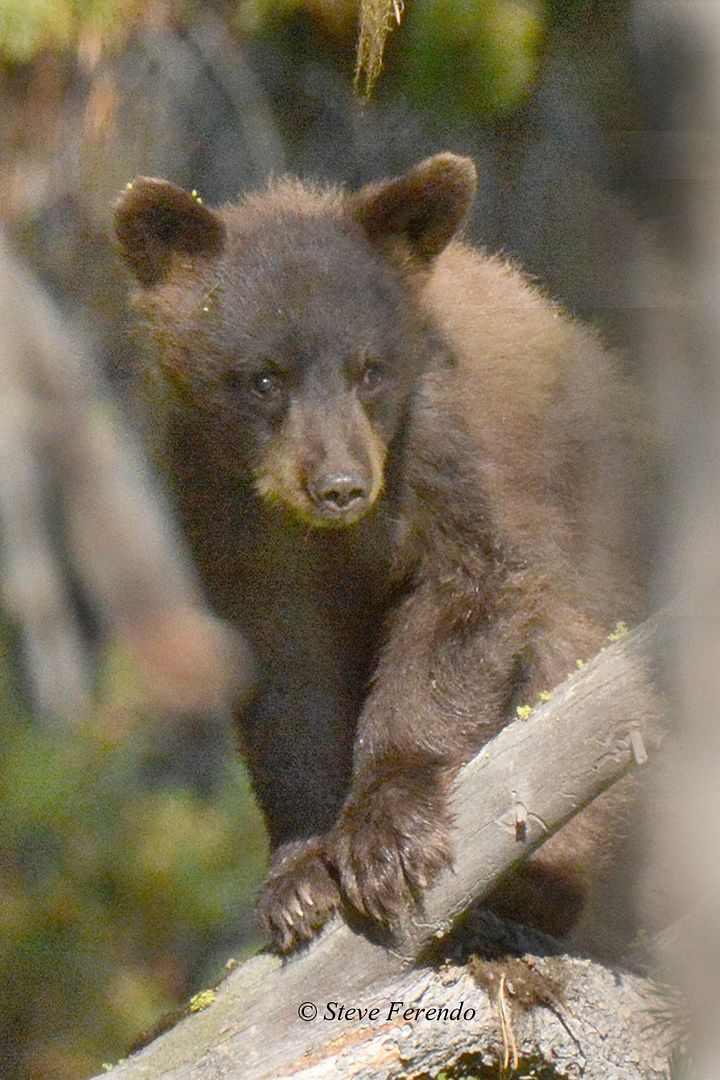 The response that park managers have adopted is to haze, or frighten, the bears away from the roads whenever possible. Sometimes this includes using whistles, air horns and even paint ball guns. I have heard several first hand reports of paint ball guns being used in Grand Teton and Yellowstone National Parks. I took the following photo of park staff using one on a sow and two cubs in Great Smoky Mountain National Park...
The obvious problem with this approach is that many visitors to our parks want to see the bears and after driving for days, with heightened anticipation, it is extremely disappointing not to find a bear to view or photograph.
Often, when the bears have been conditioned to stay away from the roads the park staff closes the hiking trails where the bears have moved to...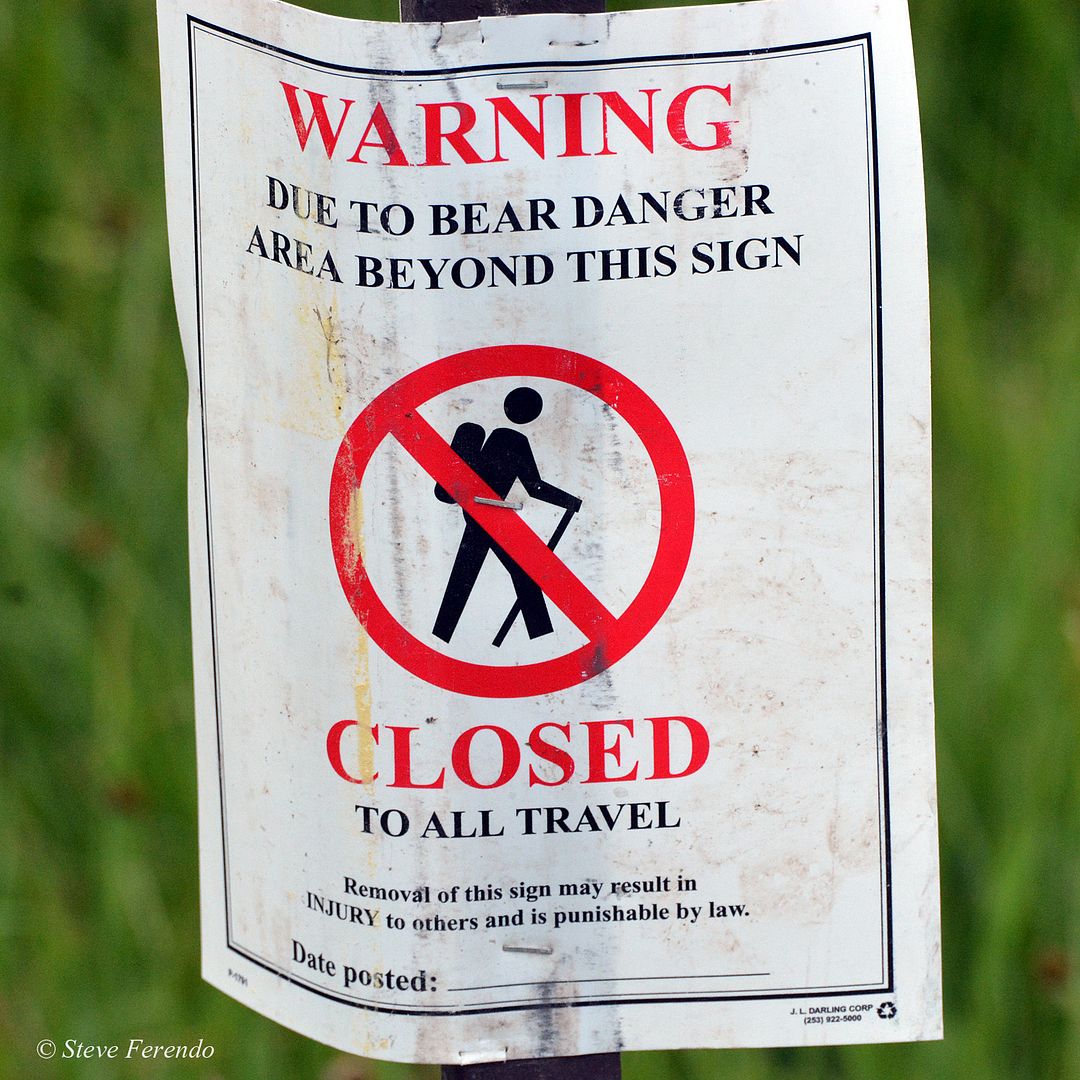 During our recent visits we encountered the closure of trails in both Yellowstone and Grand Teton, just because a bear was SEEN on or near a trail. Park managers, if you are listening, seeing the bears is exactly the reason we came to the parks in the first place.
Staying safe in bear country is not rocket science. When a bear is spotted one should stop and determine if the bear is feeding and its direction of travel as our son Kyle is doing in this photo...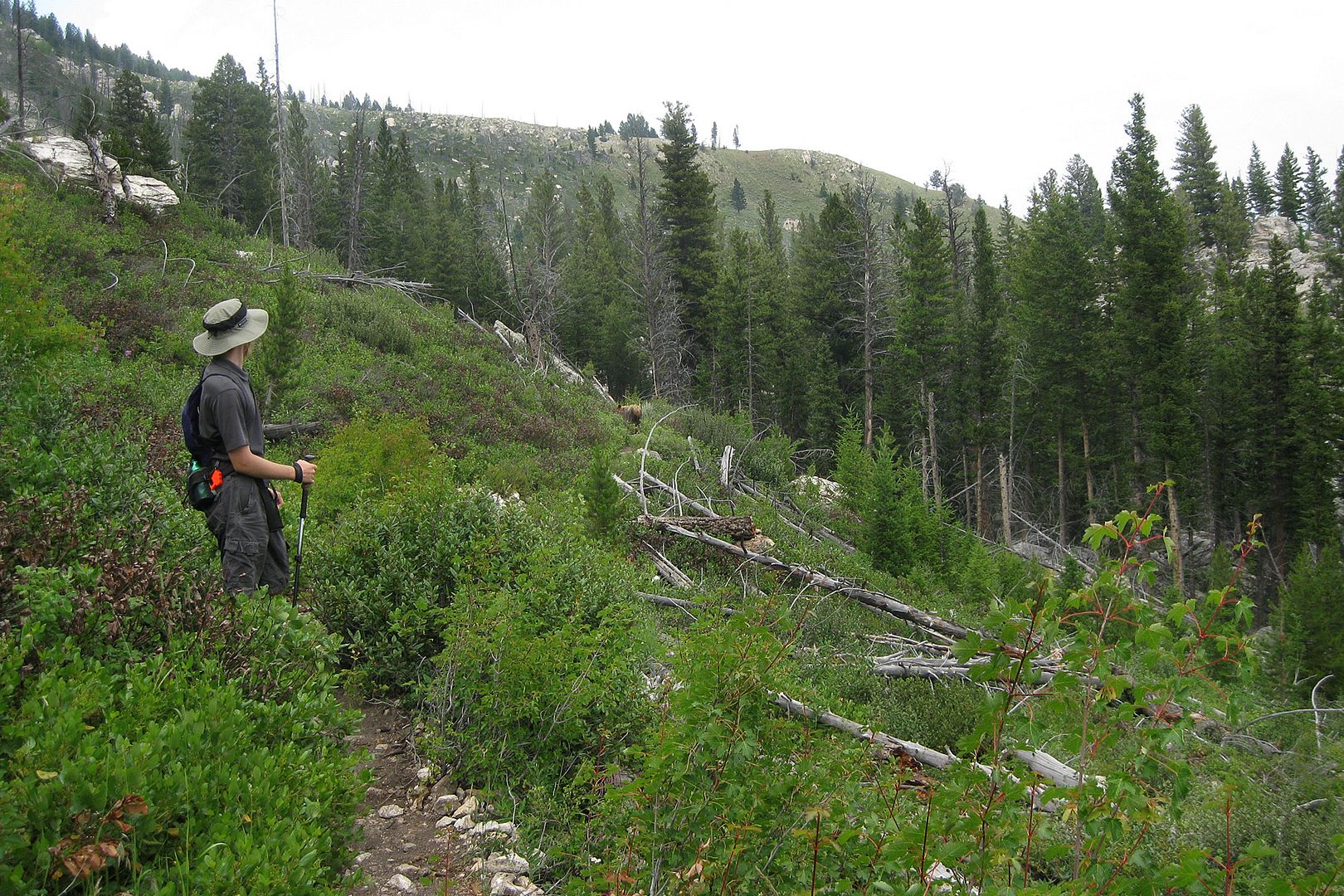 Bear spray should be in hand, ready to be used if necessary, as my wife Cheryl demonstrates in the following photo...
Each member of our family carries bear spray when in bear country. In our many visits we have never had to use it to deter a bear or other wildlife.
If things continue on their present course the only chance one might have to photograph bears in our parks is to arrive in advance of the paintball gun toting park staff...
Thanks for visiting, be well, and come back soon.
,