The moose herd in Grand Teton National Park (GTNP) is smaller than biologists would like, but we managed to find a few animals during our visit. The first was a cow (female) with a young calf. We found her early one morning before the sun was up...
For such a large animal, she quickly crossed the road while leading her calf to the safety of the willow flats. Note how they are walking in step with each other...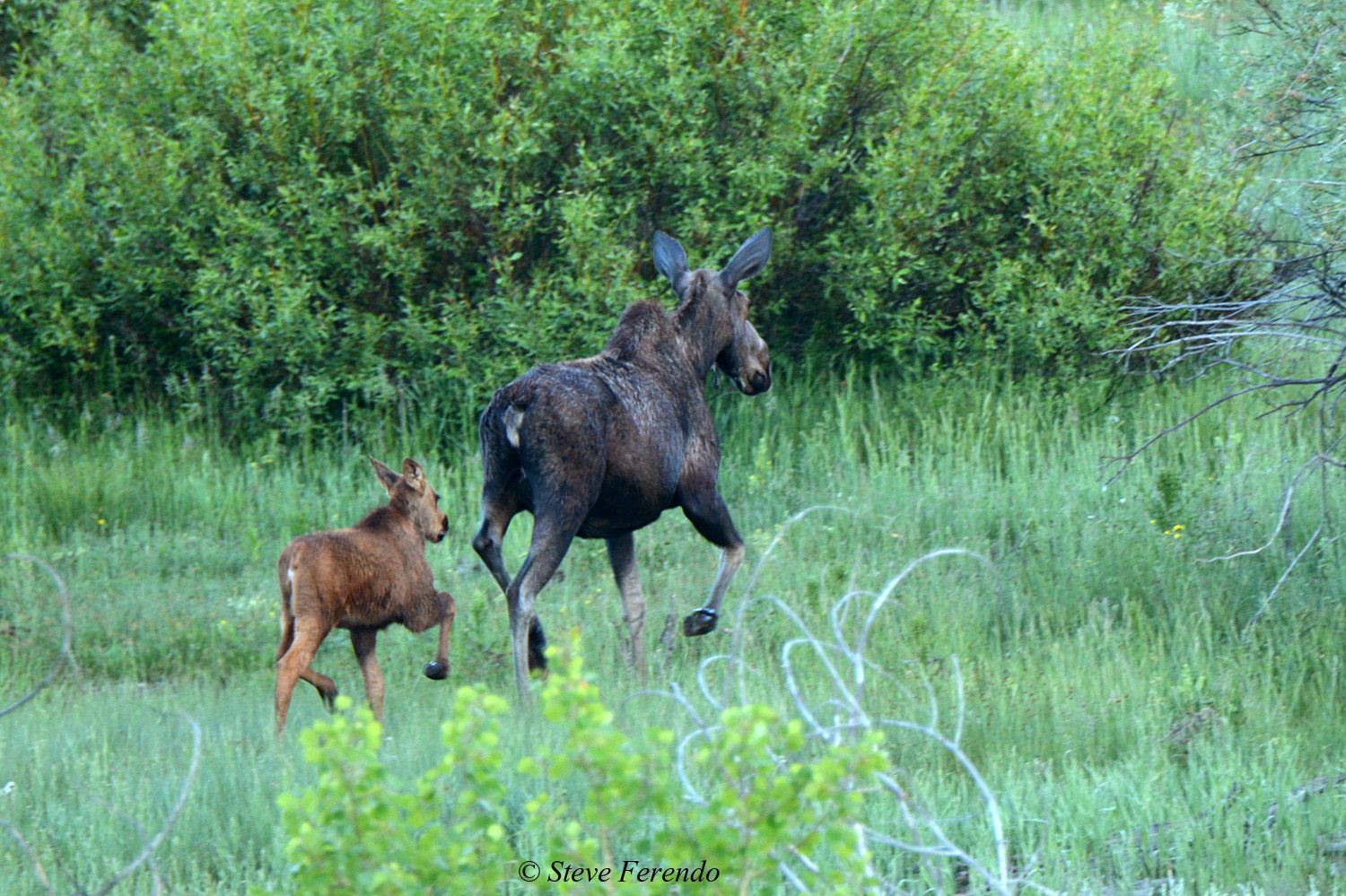 On another morning we found a different cow crossing the flats between two sections of tall willows...
We had heard about a bull (male) hanging around a pond on Pilgrim Creek Road but several attempts to locate him were unsuccessful. Finally, one afternoon, we saw several people standing on the edge of the pond. One of them held both hands over his head to imitate antlers and we were pretty sure the bull was visible. After a few photographs he fed back into the brush around the pond and settled in for a nap...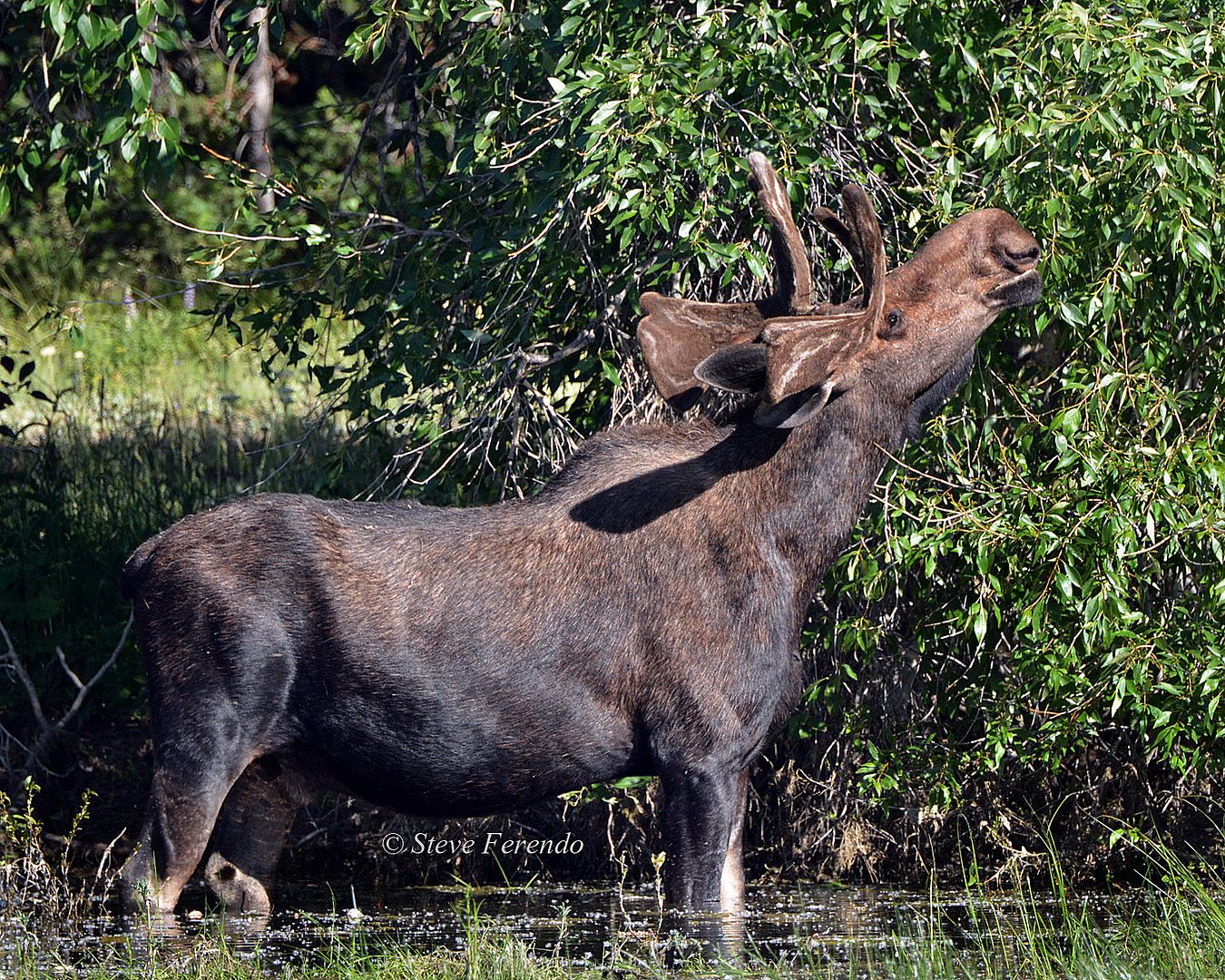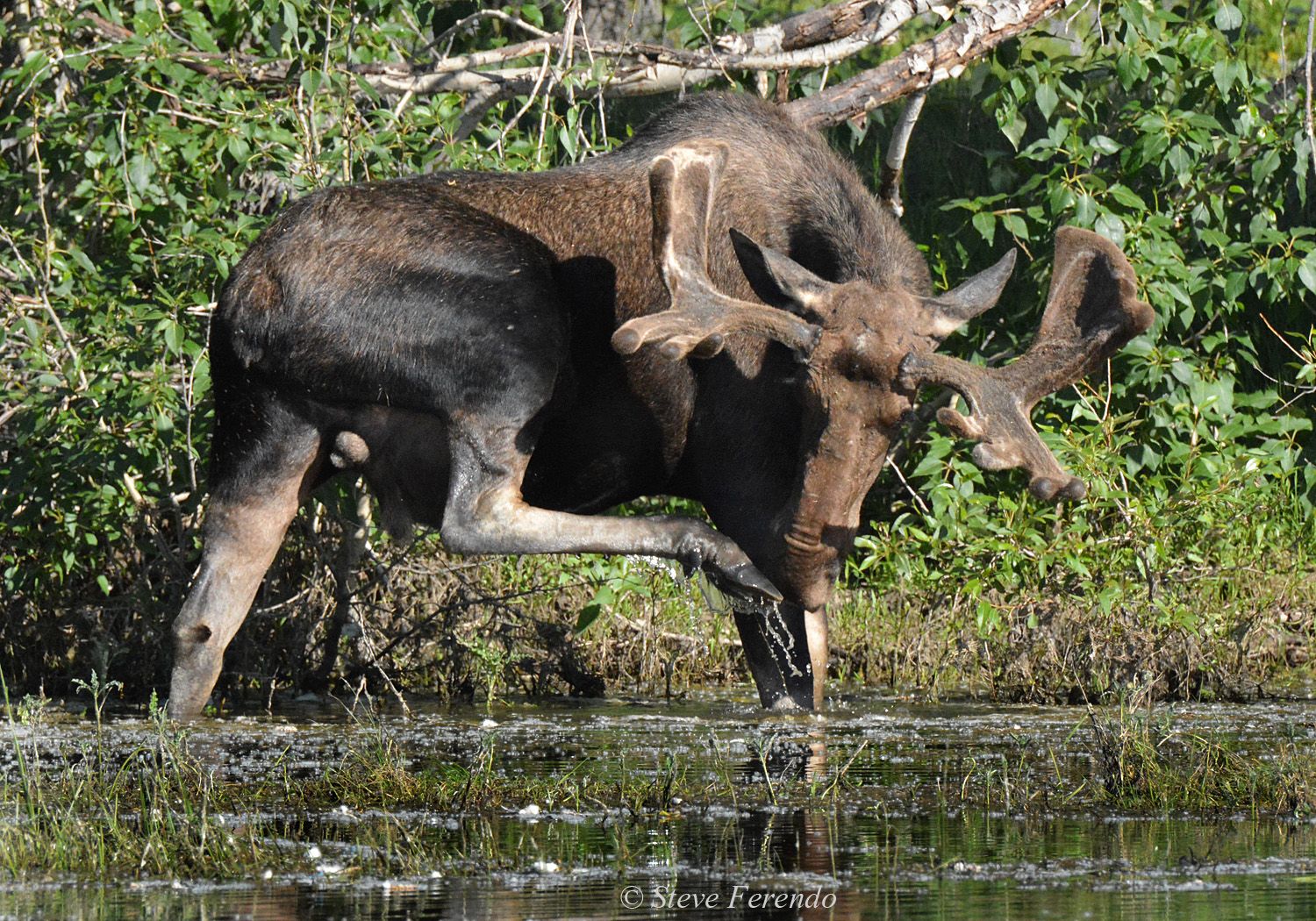 Thanks for visiting. Stop back soon to see what else we found.