While in Grand Teton National Park (GTNP) we became aware of a new policy the National Park Service (NPS) has implemented for dealing with roadside bears, and the traffic problems they often cause.
We encountered what is usually called a "bear jam" near the entrance to Colter Bay campground. There were probably fifty cars either parked on the side of the road or going so slowly as to impede the normal flow of traffic. There were at least two park employees present, that we thought were there to keep traffic moving, as they had during past visits to the park.
I got out, camera in hand, and tried to find a spot where I could have an unobstructed photo opportunity of the bear, a large cinnamon phase black bear. I had little more than found a spot and had the bear in my viewfinder when one of the park employees walked past me, directly at the bear, clapping his hands and shouting loudly "GO BEAR! GO BEAR!". As a result of this obnoxious behavior I was only able to get a quick photo of the bruin before he was frightened away...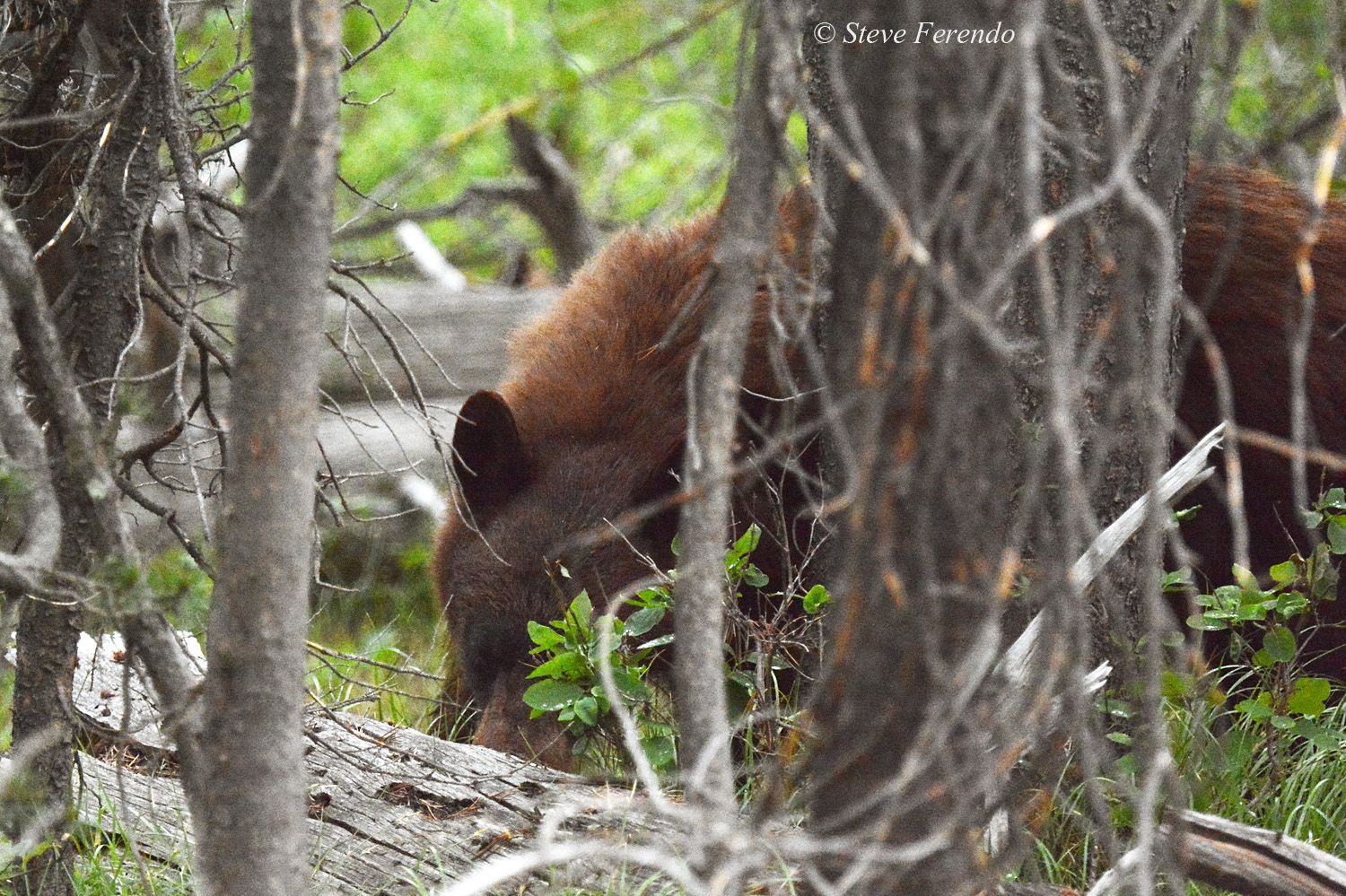 We later learned that he was part of the "bear brigade" as the locals call them. A group of people who hurry to bear jams and frighten the bears away from the road, and out of sight of park visitors, so their presence will not impede traffic. I can only imagine that this new policy will benefit those visitors who want to rush through the park without seeing wildlife. I can assure you that it is not popular with the many photographers and wildlife enthusiasts who come to the park with the INTENTION of seeing bears.
A few days later we were on Pacific Creek Road shortly after sunrise hoping find a cooperative subject to photograph. As we rounded a turn we spotted another cinnamon phase black bear, this one a sow with cubs...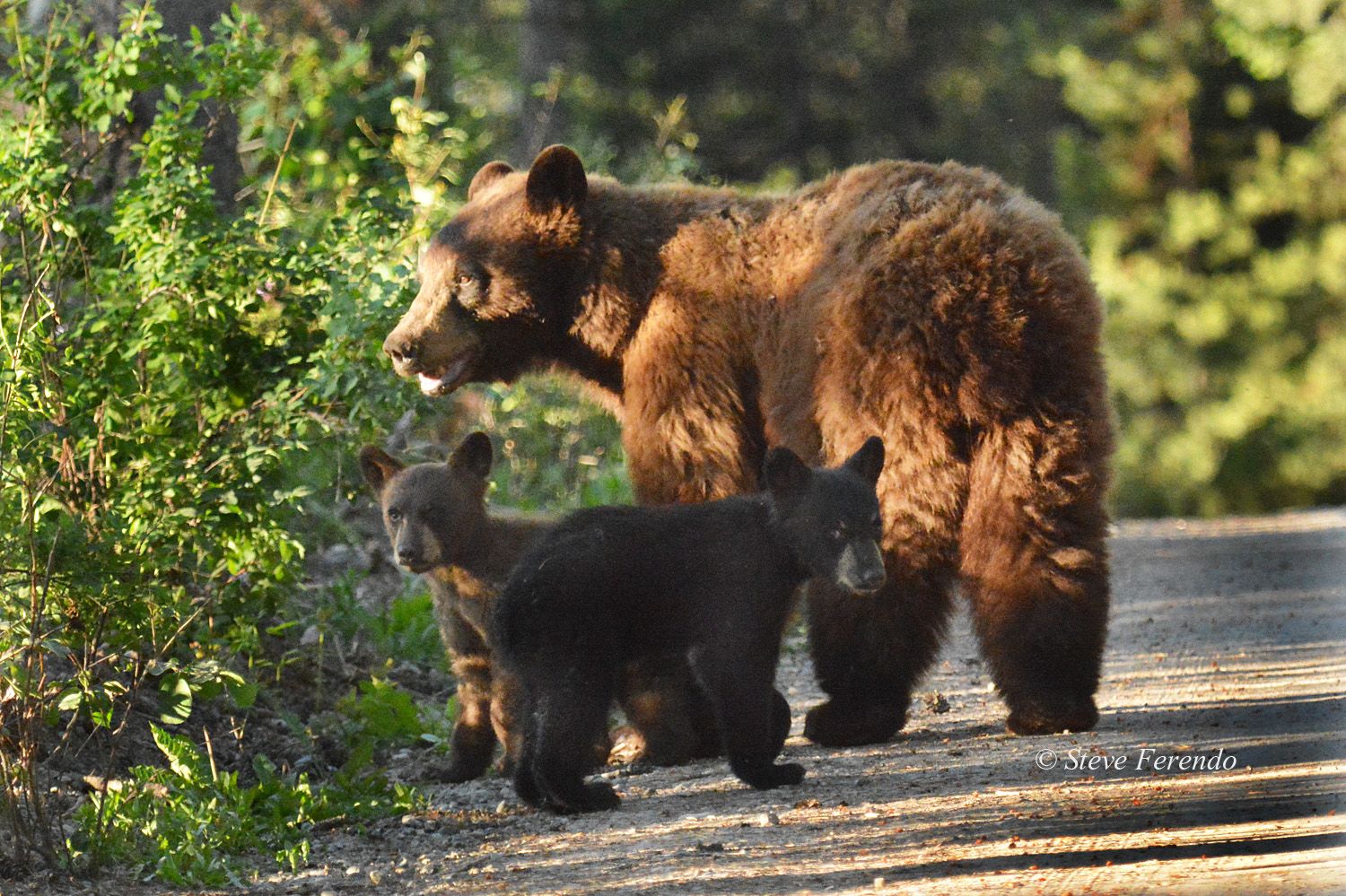 We were able to spend a few minutes with them alone before they ambled away into the dense foliage...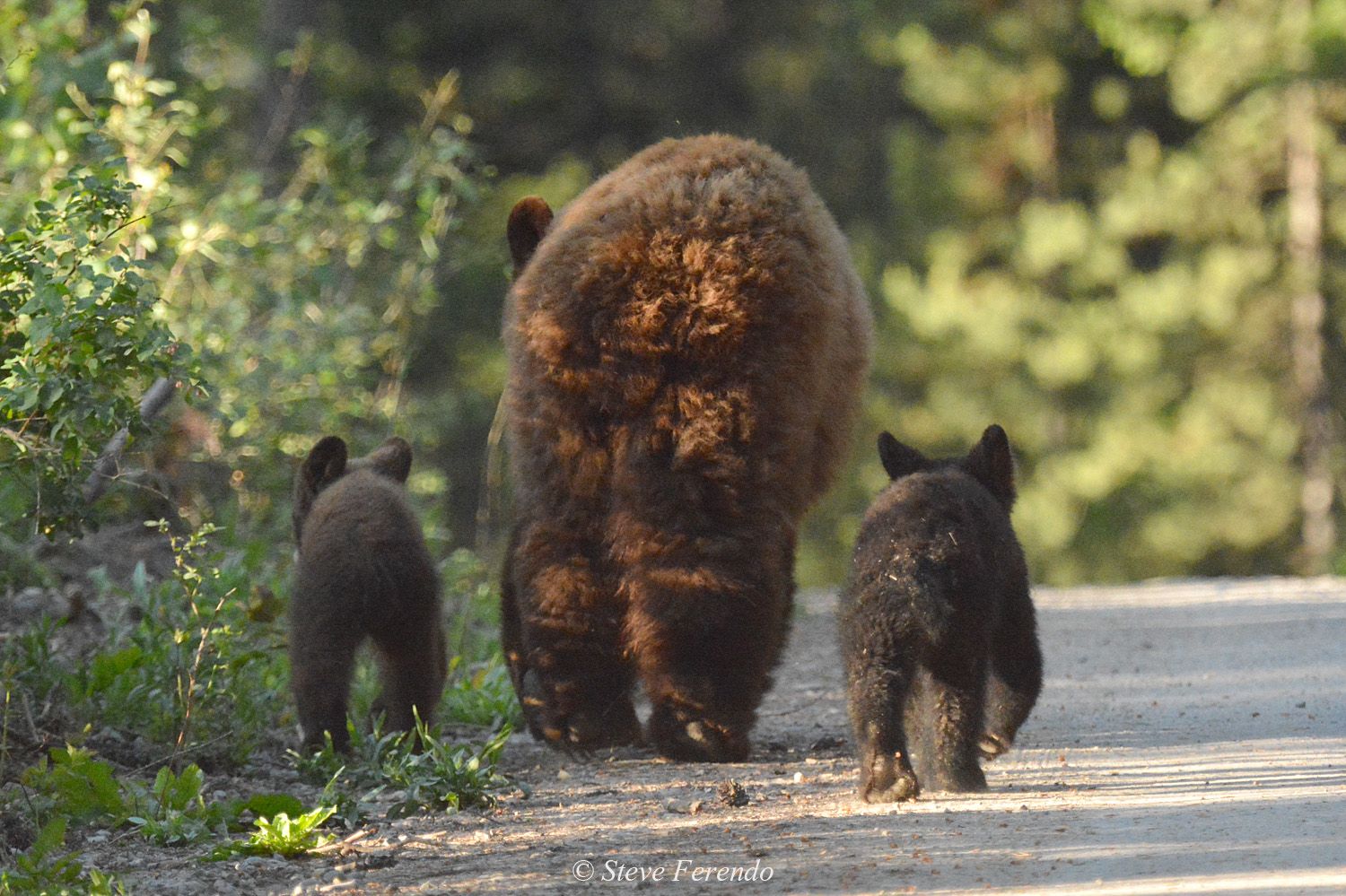 During our ten day stay these were the only two bear sightings that we had in GTNP. In past visits we would often have multiple sightings every day. I believe this misguided policy of "hazing" the bears away from the road will cause a decrease in visits to the national parks, especially by photographers and those who place wildlife sightings high on their list of priorities.
I am providing a link to an article published in the
Jackson Hole News and Guide
indicating that tourists would pay higher entrance fees if they were guaranteed a chance to see a bear. Please read the article and form your own opinion.
Thanks for visiting, be well, and come back soon.