We did not see the large numbers of elk in the willow flats that had been present during past trips. Venturing farther south, towards the potholes and Jenny Lake, did produce some sightings...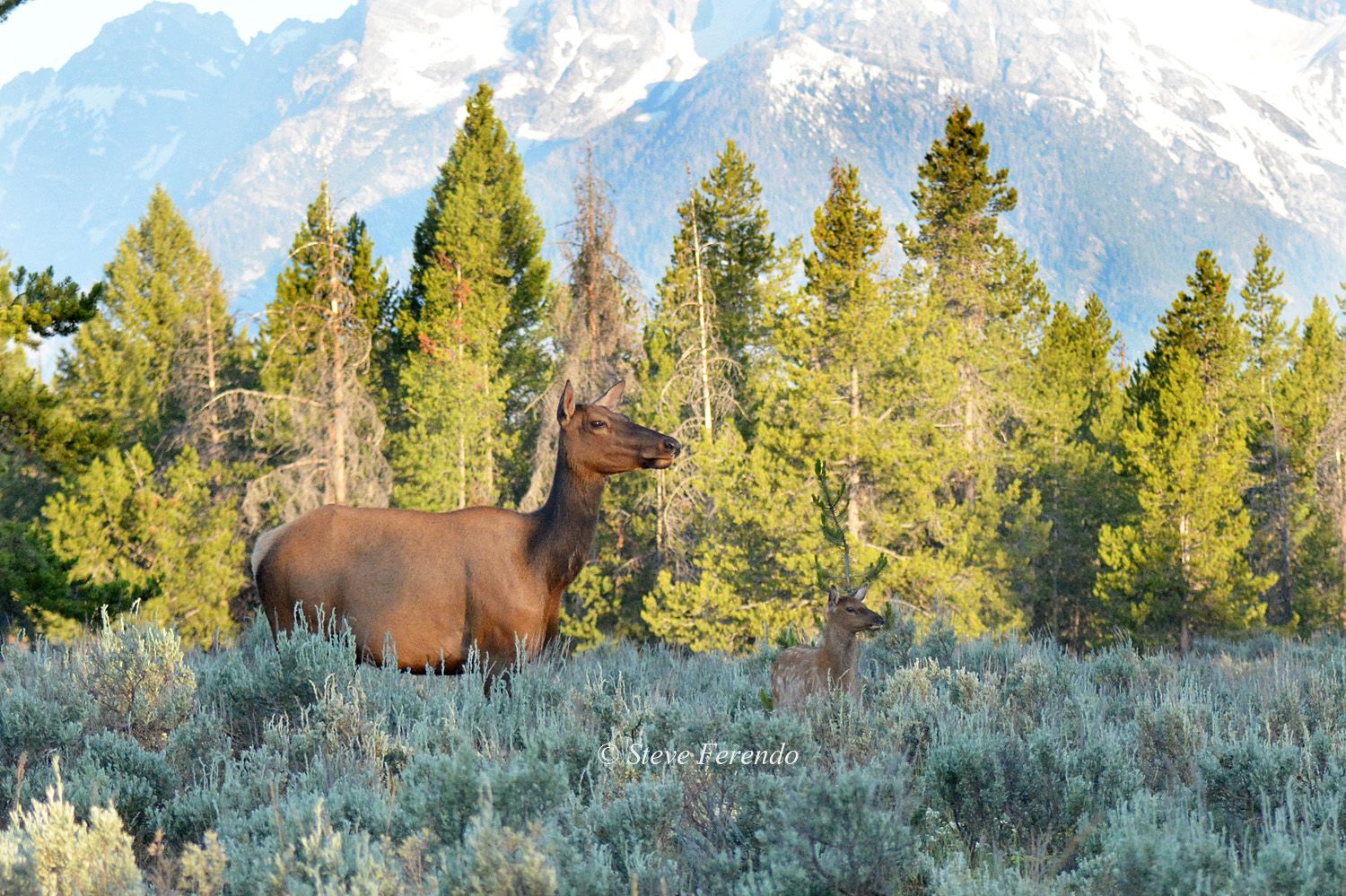 This cow and calf were in the sage brush, along with a few others, early in the morning...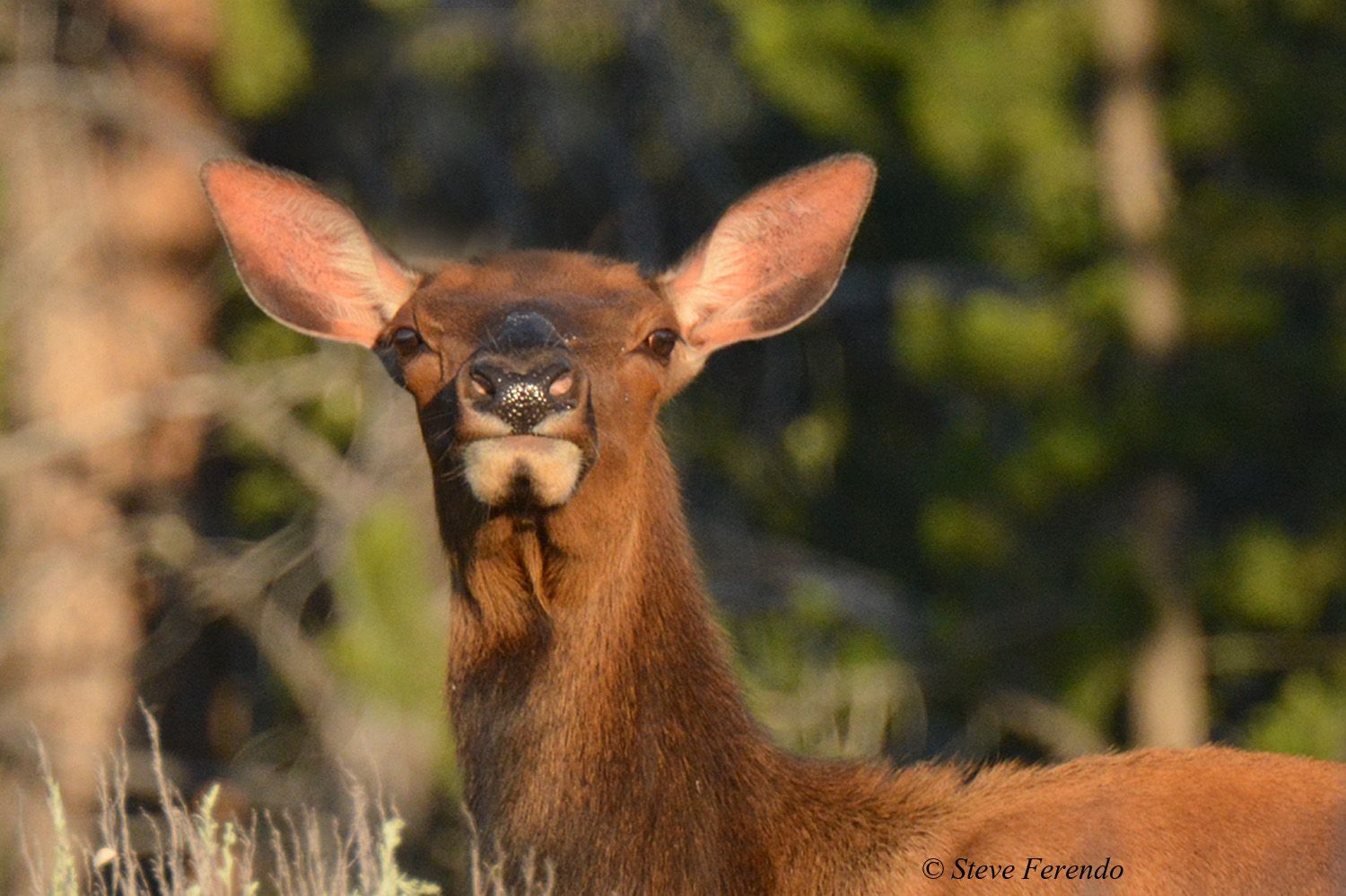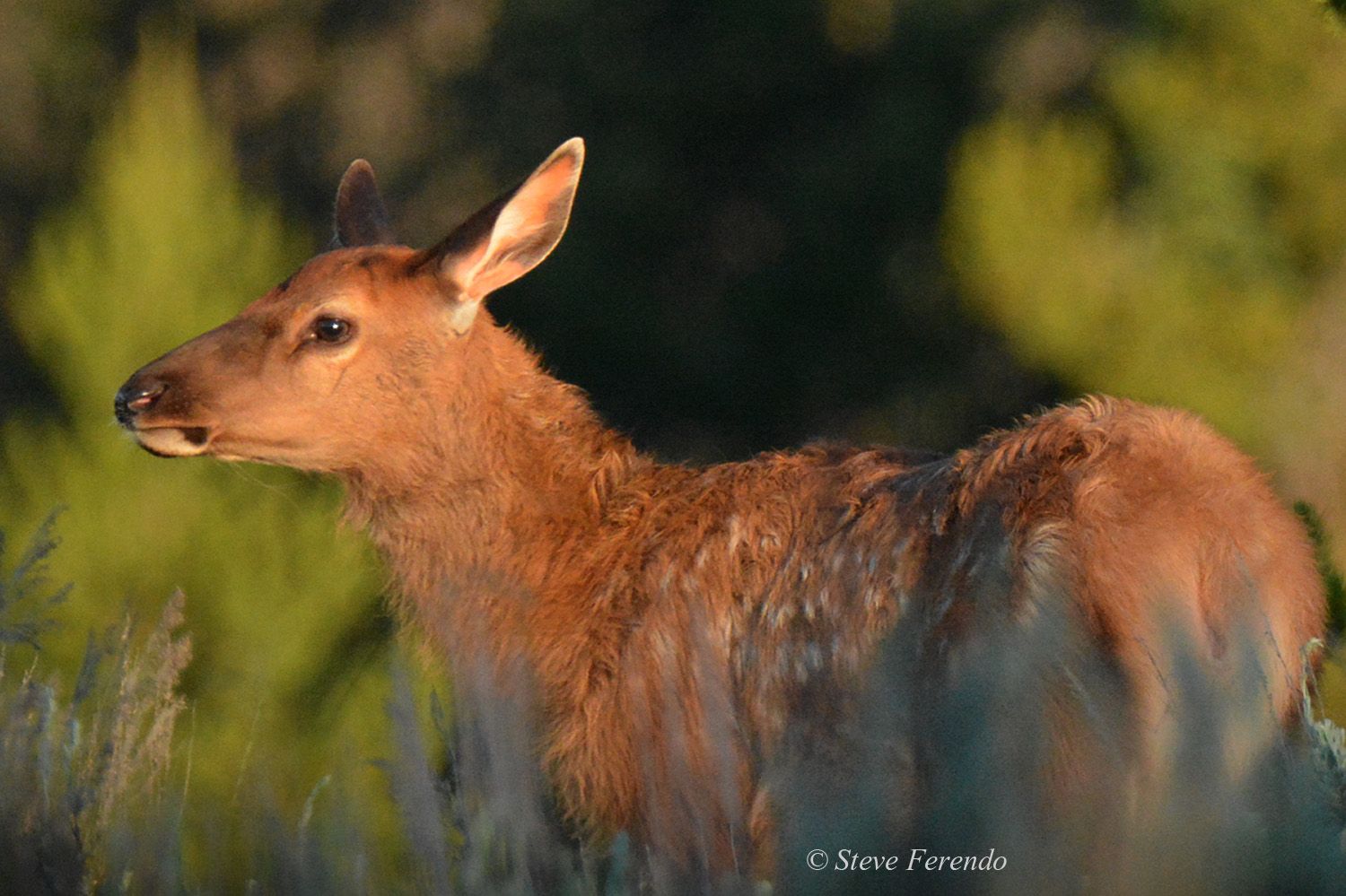 Passing by the same area in the afternoon we encountered an elk jam caused by two bulls...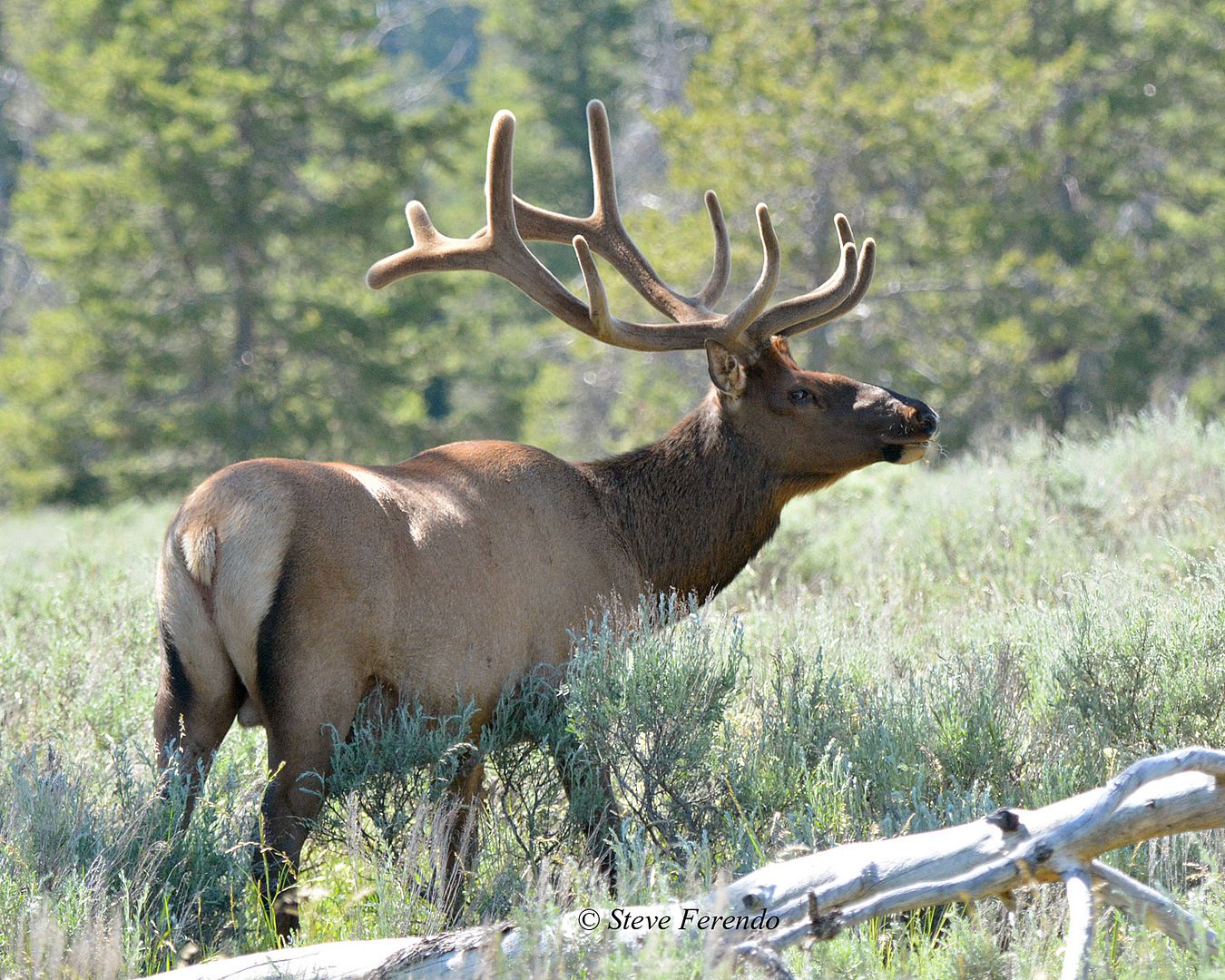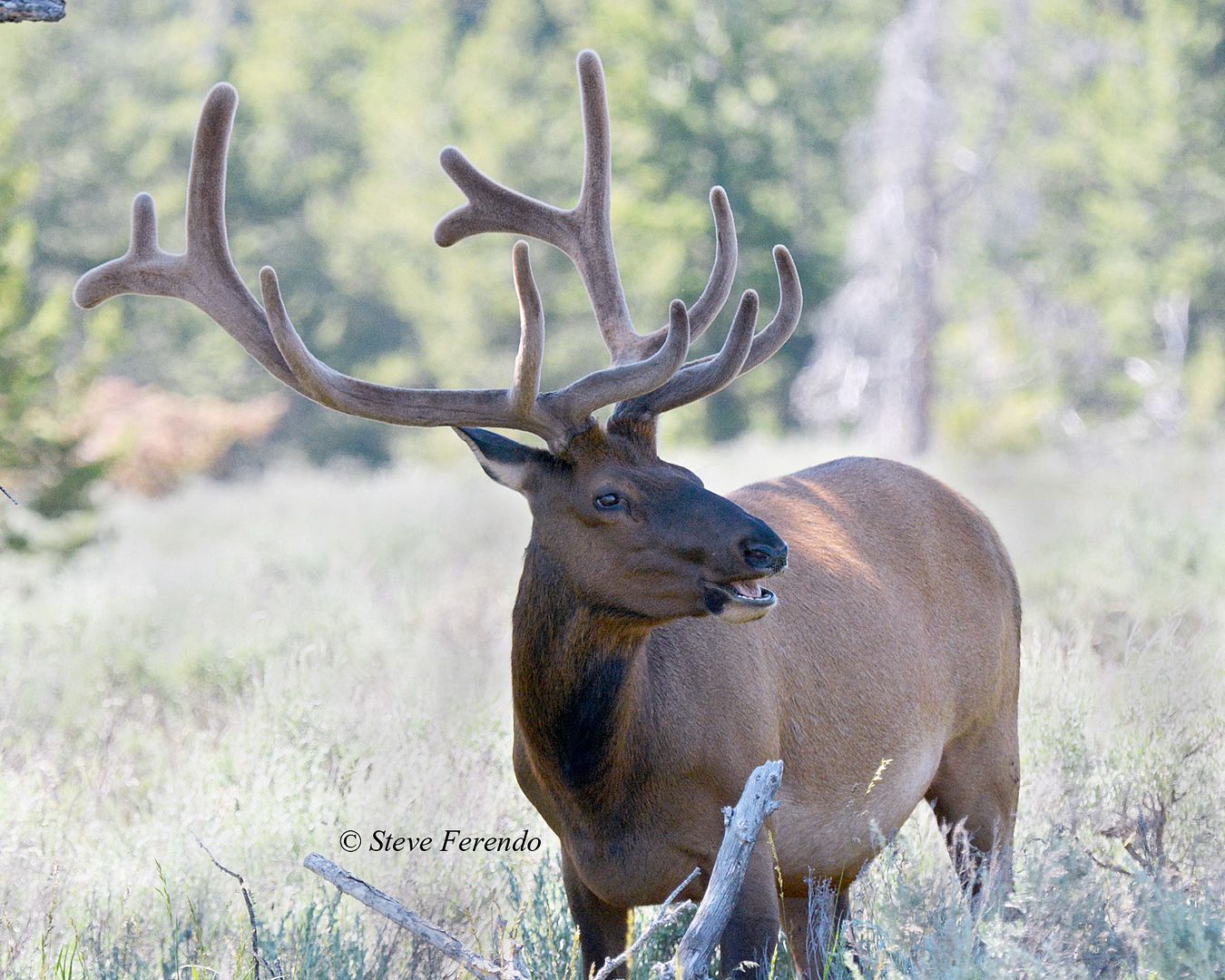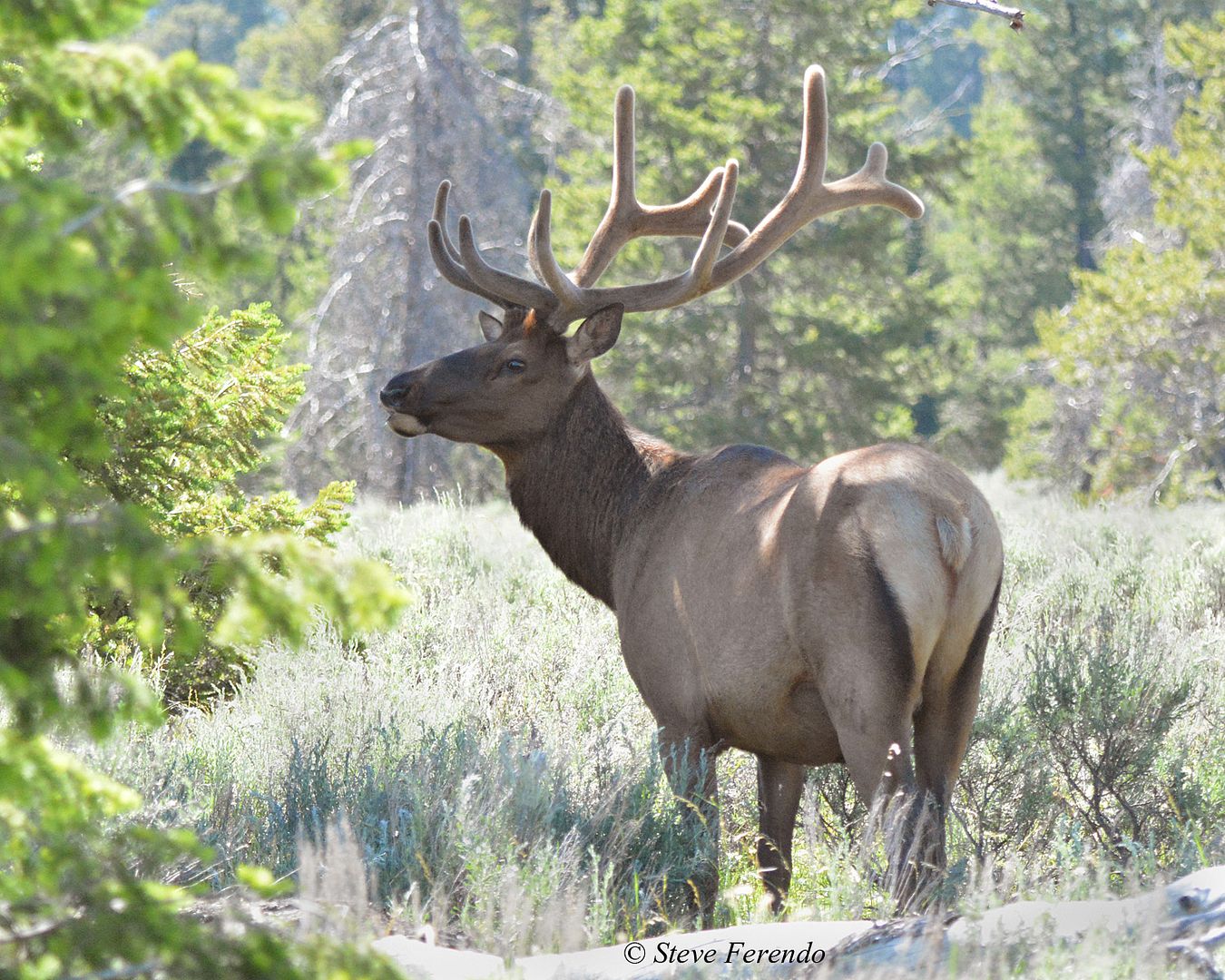 It's not hard to see why visitors stop to observe and photograph the elk. Large bulls are especially impressive due to their great size and imposing antlers...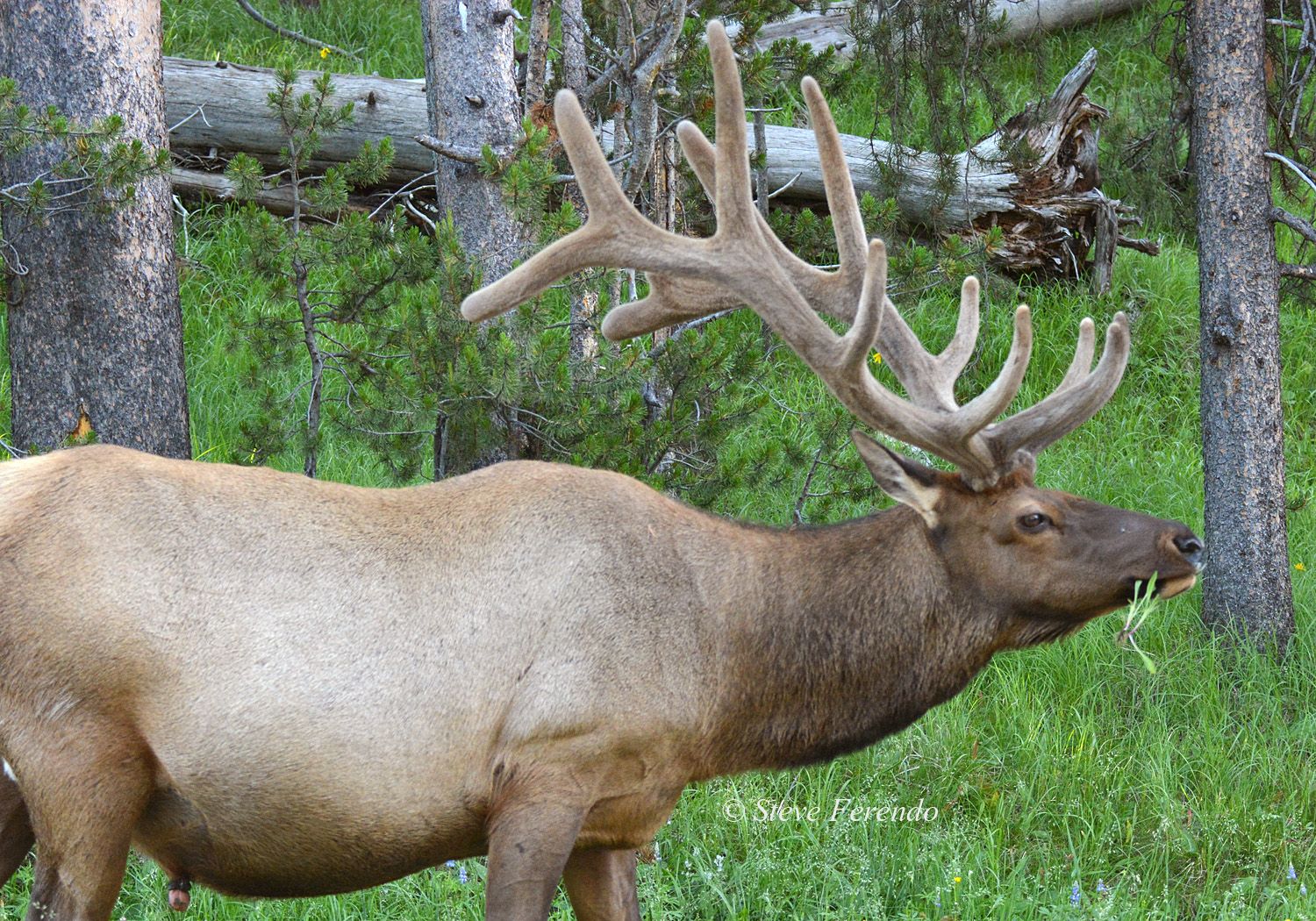 Even the young elk are unfamiliar sights for most visitors...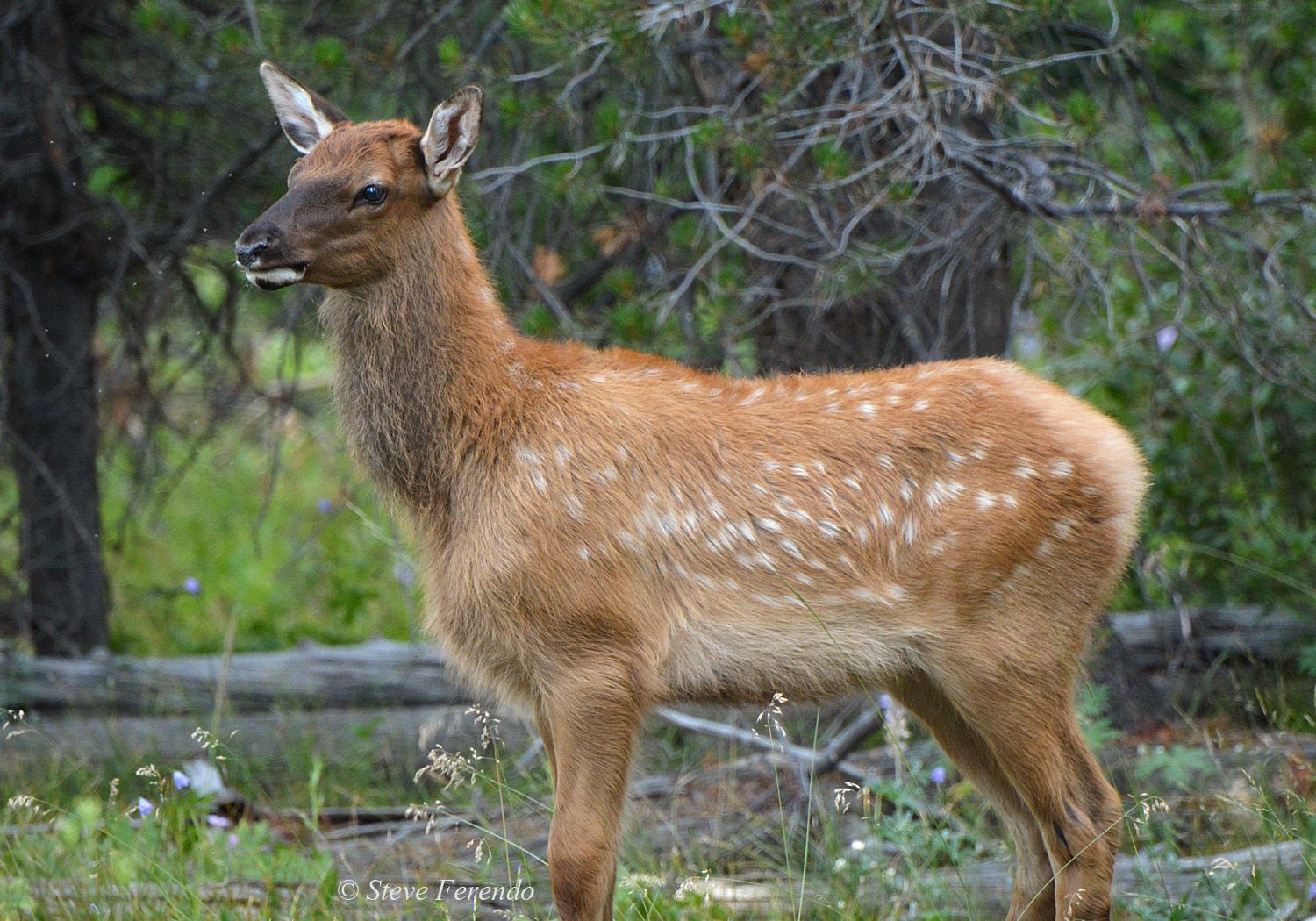 Bison, moose and elk are the largest animals in the park. It is important to obey the speed limit to avoid accidents involving wildlife. A run-in with any of these three will ruin your vacation, and can result in death for the wildlife or the motorist.