On February 24th, I stopped by the "heronry" located in a large sycamore tree on the banks of the Monocacy River. This tree has supported up to 13 nests for the last several years and attracts numerous photographers and bird watchers during the nesting season. On my visit there were two Bald Eagles present, but no Great Blue Herons to be seen...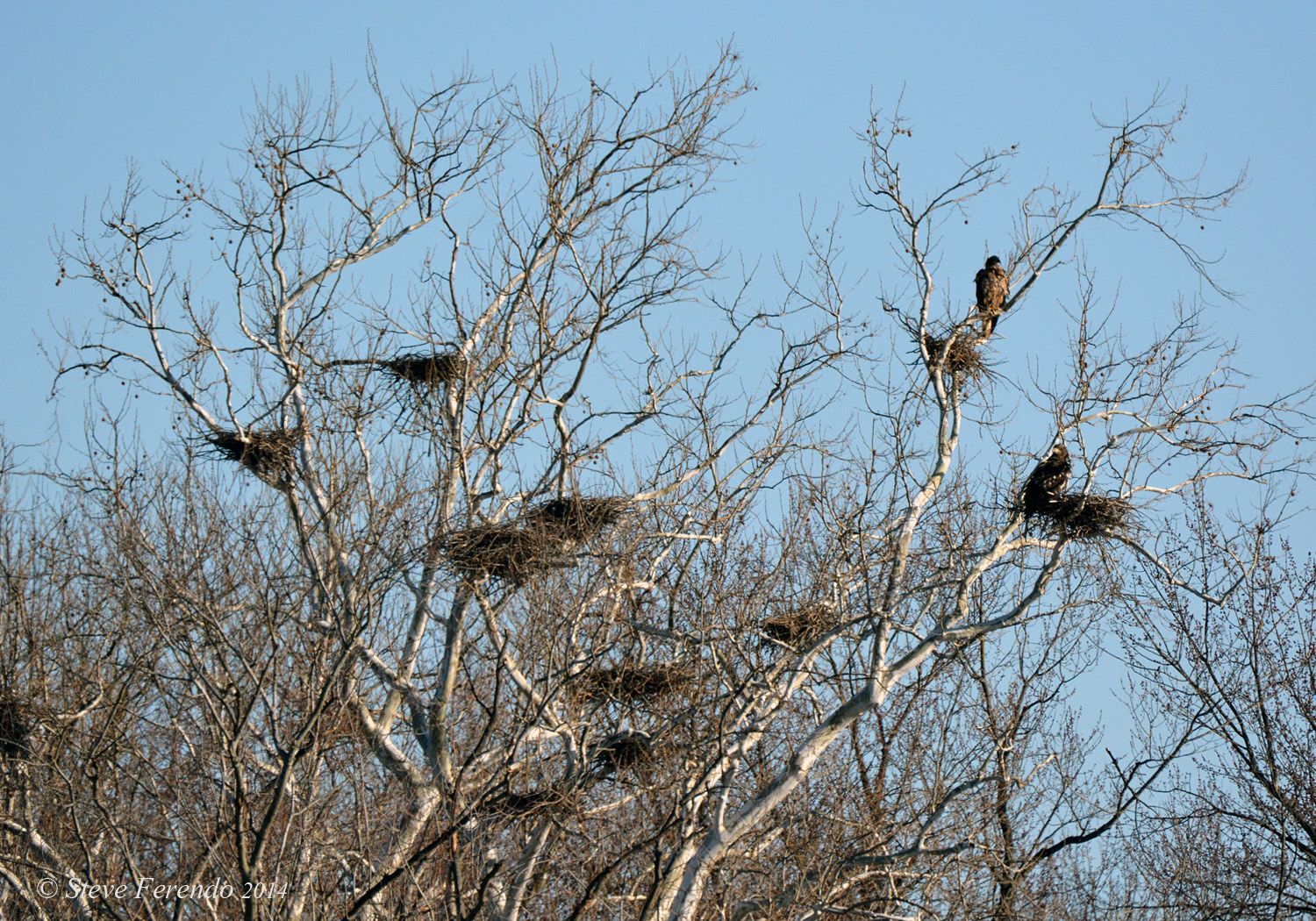 Great blue herons usually breed in colonies which they return to year after year. Some colonies are quite large with as many as 500 nests. An average colony size is 160 nests. Each pair can produce three to six eggs. Most nests, that I have observed, raised two or three young. Herons mainly feed on fish but they have been observed eating snakes, small birds, frogs and just about anything else they can swallow.
When I visited the heronry again on March 8, every nest was occupied by herons...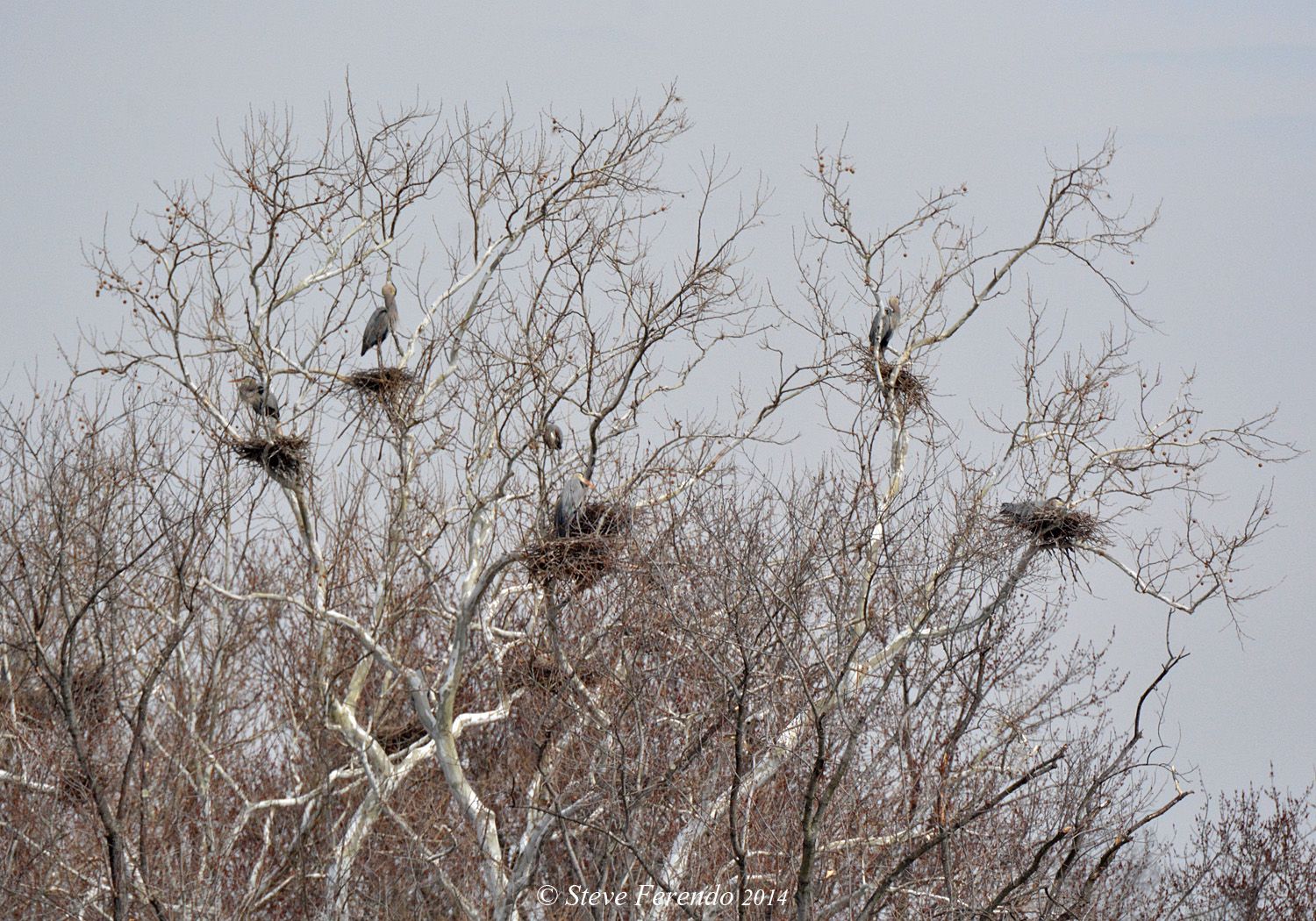 Judging from the large number of blue herons seen on local waterways there must be other nest locations around the area, but this is the only one that I am aware of...
Nesting birds are a sure sign that spring must be near. Thanks for visiting and stop back soon.