The section of creek where I observe the beaver family is quite limited. I can only see about 60 yards due to bends in the creek and the lush summer foliage. I often see the same ducks passing through such as this Mallard hen swimming in a light drizzle...

A small family of Mergansers are usually present...

In the next photo the entire group has gathered in the shade to escape the heat of a 100 degree day...

I have watched as a family of Wood Ducks has shrunk from eight hatchlings to only five. Three may have fallen prey to the many predators who live in the same area...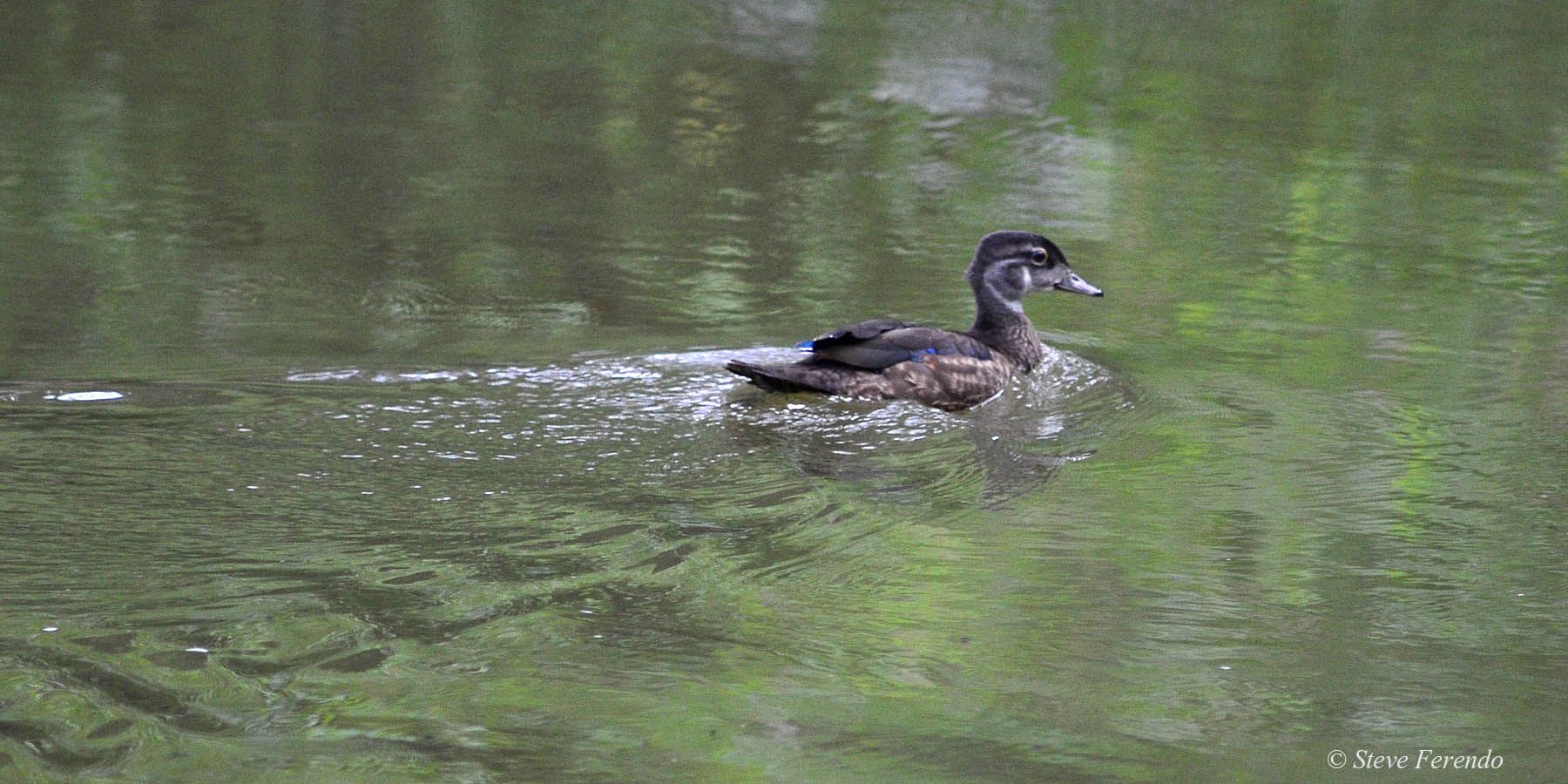 In this final photo, the family has climbed onto a log in the shade for an early afternoon rest...
I hope you are keeping cool during this heat wave, too.